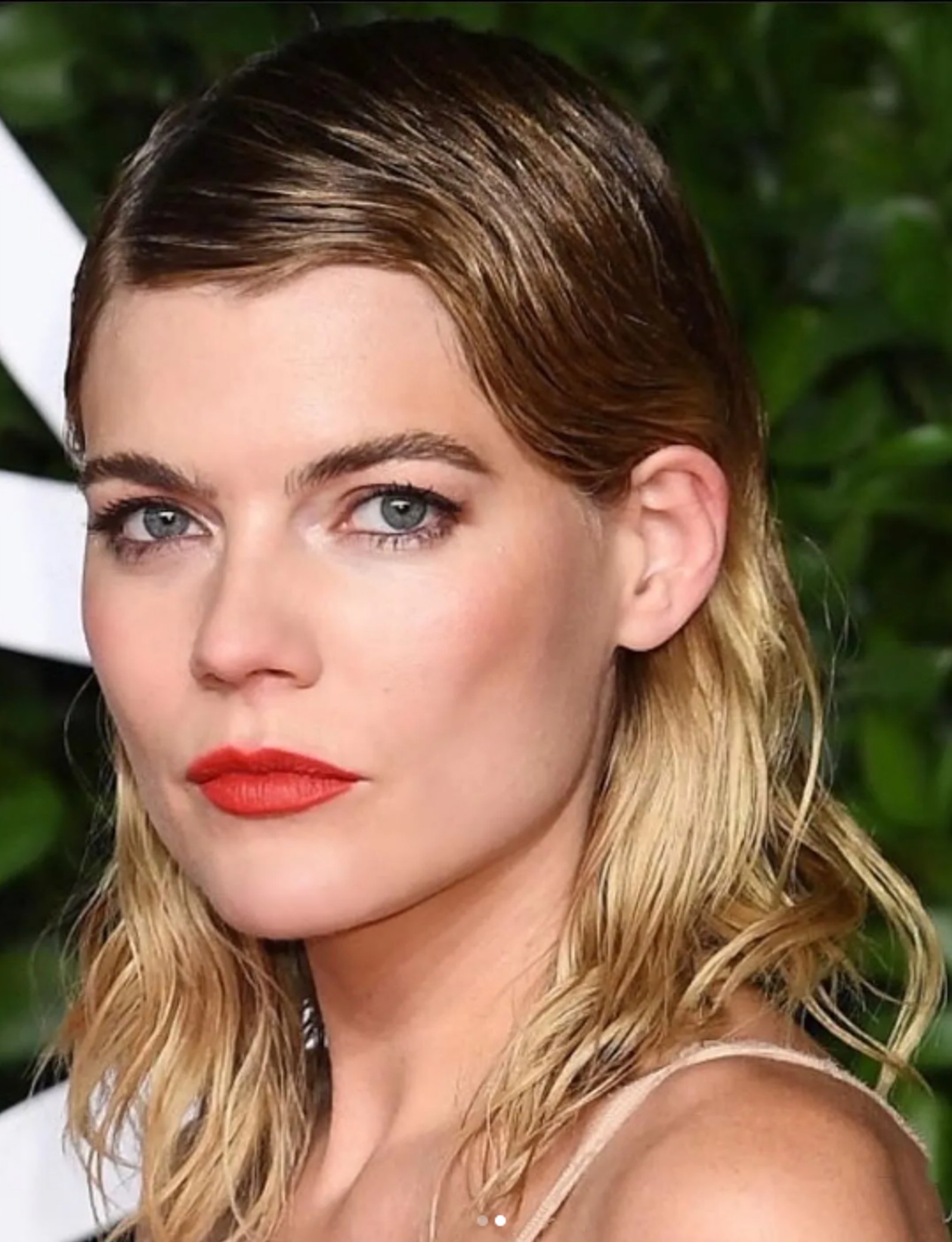 Emma Greenwell
| | |
| --- | --- |
| Date Of Birth | January 14, 1989 |
| Age | 34 years 0 months 25 days |
| Day of Birth | Saturday |
| Place Of Birth | Greenwich, Connecticut, United States |
| Zodiac Sign | Capricorn |
| Professions | Actress , Model |
Personal Information
Residence

New York City, New York, United States




London, England, United Kingdom

Religion
Christianity
Language
English
Star Sign
Capricorn
Nationalities

British

, American
Ethnicity
Caucasian
Complexion
White
Trademark
English Accent

Body Features & Measurements
Height

168 CM


5 Feet 6 Inches
Eye color
Blue
Hair color
Blonde
Weight

58 KG


128 lbs

Shoe Size
9
Figure Measurements
34-25-35
Figure Type
Rectangle
Body Type
Slim
Bra Size
32B
Family Information
Mother

Caroline Greenwell

Brother

Thomas Greenwell

Education Qualifications
Alma Mater

Hurtwood House




London Academy of Music and Dramatic Art

Love, Romance, Marriage
Boyfriend
Jeremy Allen White (2011-2017; co-star on Shameless)
Career Information
Debut (Movie)
Holy Ghost People(2013)
Years Active
2012-
Debut (TV)
Shameless
Favorites, Hobbies, Likes/ Dislikes
Hobby
kayaking
Favorite Actors
Wes Anderson
Guillaume Canet
Paul Thomas Anderson
Favorite Actress
Kristin Scott Thomas
Favorite Dress
Jeans (Black)
Favorite Restaurants
Super 8 on Western
The White Horse
Ravenscourt Park (In LA)
Escuela Taquirera (on Beverly Boulevard)
Social Networks, Web links
Twitter Profile
Emma Greenwell Twitter Profile
Instagram Profile
Emma Greenwell Instagram Profile
Contact
Talent Agent
Kat (United Kingdom)
More Information
Friend
Olly Alexander
Inspirations
Chloë Sevigny (Fashion)
Cate Blanchett (Fashion)
Net worth

$2 million
Biography
Emma Greenwell is an American-born British TV & movie actress. She is known for her appearances as Mandy Milkovich in the Showtime comedy series "Shameless", Mary Cox in the Hulu drama series "The Path", Myfanwy Thomas in Starz miniseries "The Rook", Caroline Bingley in Pride and Prejudice and Zombies (2016).
She was born on 14th January 1989 in Greenwich, Connecticut, United States. She is of French(Maternal) & English(Paternal) descent. Her family moved back to England when she was just a toddler (<2 years old), and she grew up in South Kensington, London. She has a British accent because of her growing up in London.
Family
Emma's mother Caroline Greenwell is French, and her father an English man. She grew up in London, England.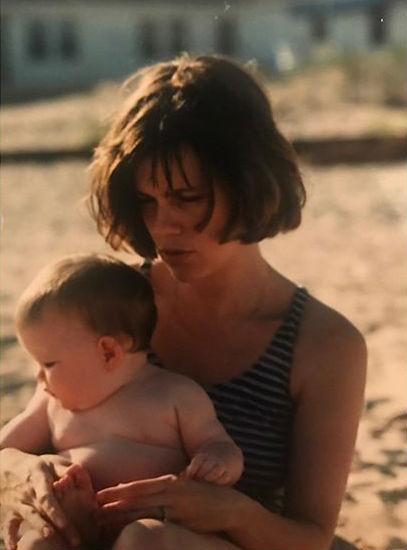 [Emma Greenwell as a baby with her mother Caroline]
Emma's mother Caroline is an artist, an antique specialist, and an interior designer, Her works can be glimpsed on her personal Instagram page, as well as on business pages- Les Dilettantes and Mrs T.
She has a younger brother Thomas Greenwell, he was born in 1990, he is a graduate from Oxford Brookes University and the director of "Perch on the Nile", an Uganda-based fishing business.
She is believed to have a sister as well.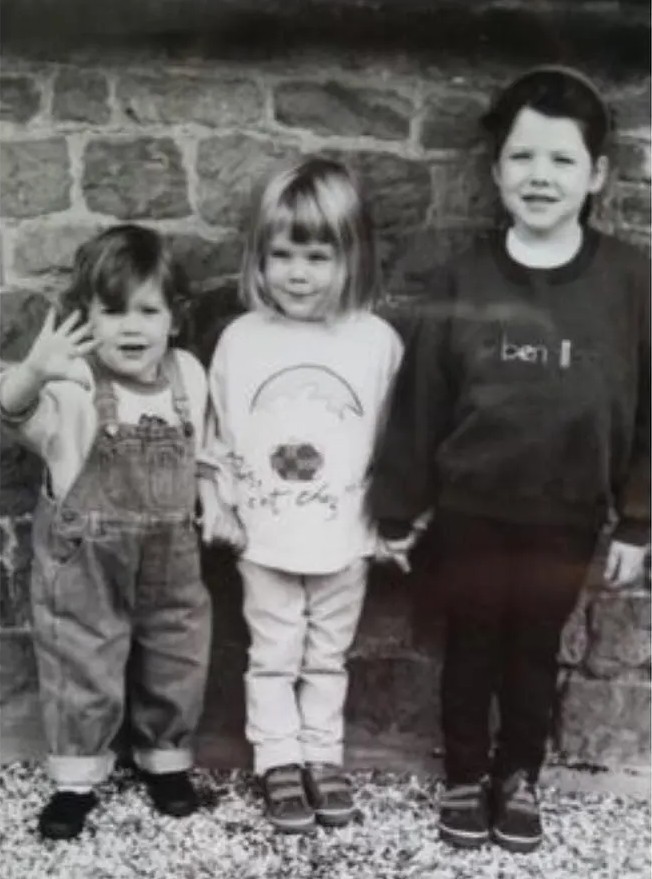 [Source: https://www.instagram.com/p/BXYD--YFrbV/ ]
Education
Hurtwood House: Emma studied at Hurtwood House, Dorking, a Surrey-based independent boarding school.
Lander School: She is believed to have attended schooling at the Lander school in London.
London Academy of Music and Dramatic Art (LAMDA): She attended the prestigious drama school located in Hammersmith, London. However, she left the institution after a year, to try her luck in Hollywood first.
Relationships- Marriage
Marriage
Emma announced her marriage on her Instagram page with a post that included her wedding pics and text that read "22.05.21 wish I could marry you everyday", apparently they were married on May 22nd, 2021. She has kept the details about her husband private.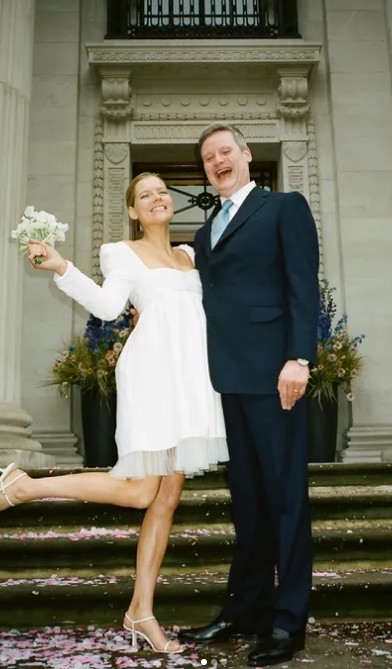 [Emma Greenwell wedding]
On November 12th, 2021, Emma announced to her fans through an Instagram post, that she is now the proud parent of a little child.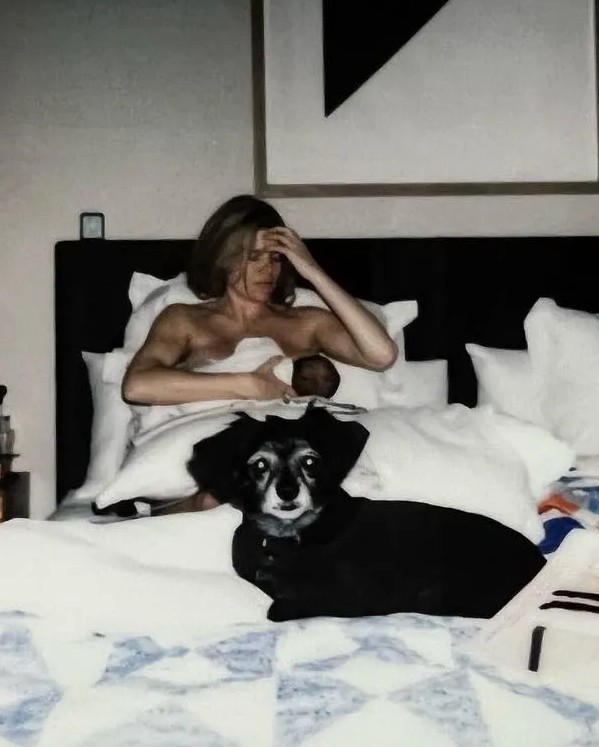 [Emma Greenwell with her baby and pet]
Joe Alexander
For a brief time after her breakup with Jeremy Allen White, she is believed to have dated Joe Alexander, a London-based writer, director, creative director, and photographer.
Jeremy Allen White
Emma & Jeremy met each other on the sets of the TV series "Shameless", where they played Mandy Milkovich & Phillip Gallagher respectively, they are believed to be dating since 2012, and they made it official in 2017. Jeremy is 2 years younger than Emma. The two were said to be inseparable and destined to settle down together. However, they never pushed to tie the knot, both got busy with their careers as age was on their side. They eventually broke up sometime in late 2017.
Jeremy is now married to actress Addison Timlin and has two daughters Dolores Wild White & Ezer Billie White.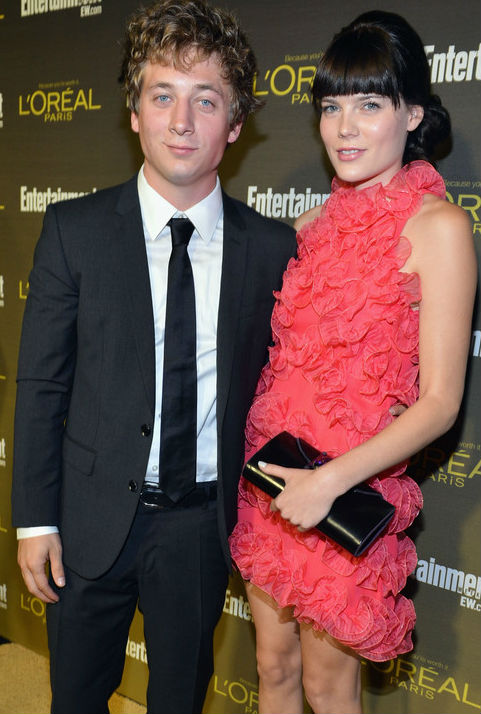 Image: Emma Greenwell & Jeremy Allen White
Career
Emma Greenwell, soon after she left her drama school in London moved to Los Angeles, California seeking an acting career. Luckily for her, she landed a role in the 'Showtime' Comedy-drama "Shameless" by the age of 22.
On her last shift in London, she happened to meet André Balazs, owner of Los Angeles' Chateau Marmont. Her boss introduced Emma to him and told him that she was moving to Los Angeles the next day, Andre invited her to his party in L.A. The party was in fact a Golden Globe bash party, Emma recalls that she felt very under-dressed to attend the party that had guests like Cate Blanchet, Quinton Tarantino, and others. As if destiny had planned it for her, she had a grand entrance to Hollywood on her very first week.
Shameless
After failing to get any acting opportunities in Los Angeles in her early days, Emma was preparing to go back to London, her hometown, her chance of landing the role of Mandy Milkovich became high and she stayed back in her Los Angeles rented apartment for nine more months. She was still using a rented car at the time.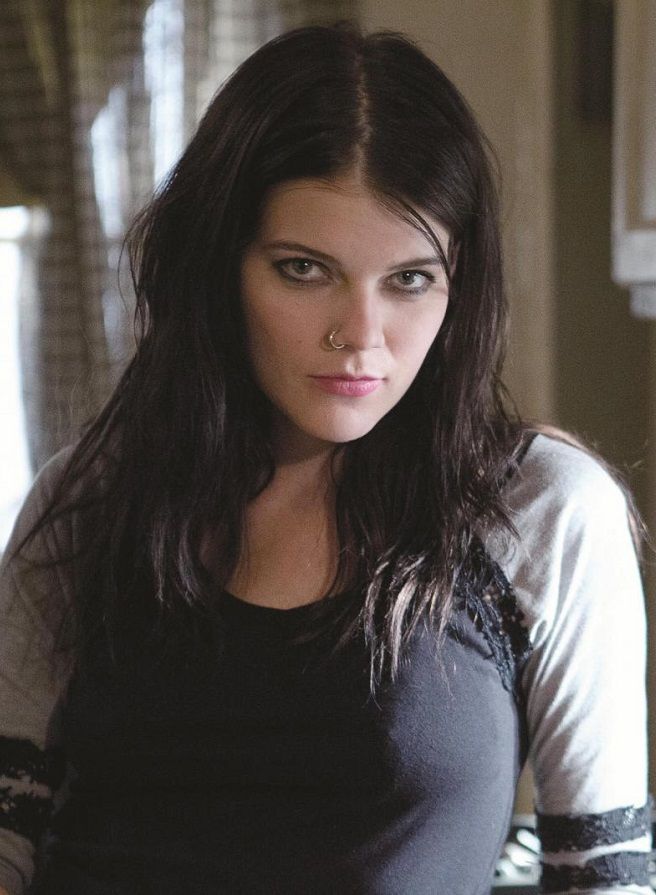 [Emma Greenwell as Mandy Milkovich in Shameless]
Emma replaced Jane Levy who played Mandy in the first season. Emma had a recurring role in season 2, a regular role in seasons 3 and 45, and as a special guest in seasons 5 and 6.
Mandy Milkovich is the sister of Mickey Milkovich (played by Noel Fisher), Mandy is the on and off love interest of Lip Gallagher, and a good friend of Ian Gallagher.
She has appeared in two video documentaries on the show shameless "Shameless Season 3: A Messy Triangle - Lip, Karen and Mandy", "Shameless Season 3: Being Mandy and Mickey Milkovich"
Filmography
Movies
| Year | Movie | Character | Notes |
| --- | --- | --- | --- |
| 2019 | Rattlesnake | Abbie | |
| 2016 | Duet | Catherine DeCourcy Vernon | |
| 2016 | Love & Friendship | Janelle | |
| 2016 | Pride and Prejudice and Zombies | Caroline Bingley | |
| 2015 | Dare to Be Wild | Mary Reynolds | |
| 2013 | Holy Ghost People | Charlotte | |
TV Series
| Year | Movie | Character | Notes |
| --- | --- | --- | --- |
| 2019 | The Rook | Myfanwy Thomas | The titular role, all 8 episodes |
| 2018 | Deep Space 69 | Crystal(voice) | s4e8 |
| 2016-2018 | The Path | Mary Cox | Main role, 36 episodes |
| 2014 | Law & Order: Special Victims Unit | Ellie Porter | "Spring Awakening" season 15 episode 24 |
| 2012 | True Blood | Claudia | Recurring role; 3 episodes, s5e6-s5e8 |
| 2012-2016 | Shameless | Mandy Milkovich | Main role; 32 episodes |
Interesting Facts
Emma's family moved to London when she was 2 years old, she was born in New York
As a kid, she participated in plays at school.
She has an apartment in Chinatown, New York.
Manager:

She is represented by Troika (London)
William Morris Endeavor Entertainment (Beverly Hills, California)

Brand Endorsements by Emma Greenwall include:

Elise Durbecq & Gillian Tozer
Miu Miu
Sonia Rykiel

She has had a very long role in the TV series shameless, she is waiting for her character to be killed so that she can move on.
She likes period drama, it is also because her mother likes to see her in one.
She has dyed her hair black in the past, she doesn't like it, 'don't do it' is her advice.
She has a distinct English accent, she tried to work as a receptionist in the United States so that she could practice her American accent.
She is not a big fan of designer bags, she once bought one but didn't feel there was anything special about it.
She always wanted to be an actress as a kid.
She loves pets, dogs especially.
She likes Binge-watching movies/series on TV.
Before her role in Shameless, she used to work as a server at 'The River Cafe', a Micheline star restaurant in London. The granddaughter of the hotel's owner was Emma's best friend growing up. She liked working as a receptionist because that helped her work on her accents. [2]
In her childhood, she dressed like a boy and was a tomboy in every aspect.
She likes clothes, but not much into fashion.
If given an option she chooses shoes over bags, boyfriend jeans over skinny jeans, Skirt over shorts, heels over flats, spring dress over a winter coat, prints over bold colors, vintage over new clothes.
She performed at the Edinburgh Film Festival.
Her advice to out of work actors: the more you stress about it the more desperate you appear & less appealing, don't take yourself seriously
Best Friend: Sarah Canning & Emma Greenwell have been friends for over 30 years [3]
Quotes
Just because you're a drug addict doesn't mean you're never going to get your life together.
All thumbs is a synonym for awkward.
Faith is something you can't really deny within humanity
American women probably look a little more put together compared to London girls because of all the beauty products available here.
I like the idea of layering and putting outfits together. It's quite nice really.
I have a bit of a shopping problem.
Losing out on parts that you feel incredibly passionate about definitely takes its toll on you.
Sources