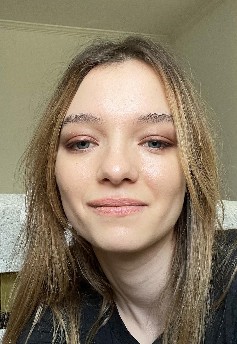 Esme Creed-Miles
Date Of Birth
February 5, 2000
Age
23 years 0 months 3 days
Day of Birth
Saturday
Place Of Birth
London, England, United Kingdom
Zodiac Sign
Aquarius
Professions

Artist

, Singer , Actress
Personal Information
Residence

London, England, United Kingdom

Religion
Christianity
Languages
German , English
Nationality

British

Ethnicity
Caucasian
Complexion
White
Trademark
Distinct eye brows

Body Features & Measurements
Height

165 CM


5 Feet 5 Inches
Eye color
Blue
Hair color
Dark Brown
Weight

45 KG


99 lbs

Shoe Size
6 (UK)
Dress Size
4 (US)
Figure Measurements
30A-23-31
Figure Type
Banana
Body Type
Slim
Family Information
Father

Charlie Creed-Miles

Mother
Samantha Morton (Actress/ Director; Samantha Jane Morton)
Uncle
Beothe Marcus (Maternal; Royal Marine)
Grandfather
Peter Morton (Maternal)
Grandmother
Pamela Morton (Maternal)
Aunt
Penny (Maternal)
Relatives
Daniel Morton (Mother's cousin)
Harry Holm (Her mother's boyfriend)
Half Brother
Theodore Holm (born in 2012)
Half Sister
Edie Holm (born in 2008)

Career Information
Debut (Movie)
Mister Lonely
Years Active
2007-
Debut (TV series)
Hanna
Favorites, Hobbies, Likes/ Dislikes
Favorite Actor
Robert De Niro
Favorite Movies
Beau travail (directed by Claire Denis)
Raging Bull (of Robert DeNiro)
Favorite Singers
Cocteau Twins
Sonic Youth
PJ Harvey
Patti Smith
Fiona Apple
Yves Tumor
Patty Smith
Tori Amos
Favorite Musicians
MadLib
Aphex Twin
Ski Mask the Slump God
Favorite Song
Sacrilege (by The Yeah Yeah Yeah)
Favorite Music Bands
Radiohead
The Yeah Yeah Yeah
Likes
I'm A Boy I'm A Girl (by Johnny Thunders)
Music
Lobster pasta
Favorite Artist
Tracey Emin
Favorite TV Series
Family Guy
South Park
BoJack Horseman
Social Networks, Web links
Instagram Profile
Esme Creed-Miles Instagram Profile
YouTube Channel
Esme Creed-Miles YouTube Channel
More Information
Net worth

$100,000-$1 Million
Biography
Esme Creed-Miles is a British, English actress. She is particularly known for playing Hanna in the Amazon video series Hanna(2019). She has also played Alice in Dark River(2017), Shirley Temple in Mister Lonely (2007), Pogo in Pond Life(2018) & Sister Stevie in Undercliffe(2018).
Esme Creed-Miles was born on 5th February of 2000 in London, England, United Kingdom to Samantha Morton(Mother)- Actress & Director (of The Walking Dead fame) & Charlie Creed-Miles(Father)- Actor/ Writer/ Director (of The Fifth Element, Harry Brown, Wild Bill fame).
Esme has 2 maternal half-siblings: Edie Holm (born in 2008)- a sister & Theodore Holm (born in 2012)- a brother.
Esme Creed-Miles Facts & Trivia
TV shows: Esme has appeared on most popular TV shows such as Last Call with Carson Daly & Celebrity Page.
Mother- Samantha Morton: Esme's mother is an academy award nominated actress, she was nominated as the best supporting actress for her performance in Woody Allen directed Sweet and Lowdown (1999). Samantha grew in a big family of 13
Hanna: Playing the title character in the TV series Hanna has been the highlight of Esme's career so far, she went through rigorous 6 hours per day training in Martial Arts for months as preparation for her role. She went through- Boxing, Cardio practice, Flexibility training, Running, Stunt rehearsals, Weight lifting, Yoga to suit the role of Hanna. Her father being a practitioner of Martial Arts for the last 25 years helped her too. 'Hanna' was the first time she ever actually tried to land in a role.
Visual Artist: Esme has keen interest in drawings, sketches and Etchings
Esme wishes to experiment with short films in the near future, she is interested in the creative path.
Late beginning: Though her parents are both actors, she was not interested in acting until late, she doesn't have a drama school training either.
Star of Tomorrow 2018: Screen International selected Esme as one of the stars of tomorrow to watch out for in 2018
Flaunt Magazine featured her in the April 2019 edition
Hunger Magazine featured her in the March edition of 2019
Love for music: She loves music, she sometimes makes music in collaboration with her friends
She feels nervous about watching herself on the screen, she doesn't watch herself frequently for the same reason.
Right after landing the job in Hanna as Hanna, she went to celebrate with her friend, she ordered Lobster Pasta, it was the costliest on the menu, after she was done eating she realized her card did not have that much allowance, she was using a student card at the time.
If she wasn't an actress she would have loved to study English Literature, she likes the combination of Art & Literature.
She knocked out the teeth of a stuntsman during shooting accidentally, she was supposed to throw something at him which he was supposed to evade, unfortunately that did not happen.
Esme Creed-Miles Quotes
When you have that zen-ness about it[not being upset about rejections], things may come your way a bit more
I actually did a lot of yoga because I found it helped with my core strength and flexibility, which are two things you absolutely need when you're doing martial arts.
I never wanted to be an actress. Acting wasn't in my mind. It wasn't in my calculations.
SLICKERS BARS and very small dogs that melt my HEART
the assimilation of most cultural conventions typically encouraged by a heightened awareness of gender and sex encourages a sort of separation of the self.
The whole thing of sexually objectifying yourself is really demoralizing and degrading as a human being
In pop culture there's this idea that being sexually empowered means objectifying yourself, but I think that's actually something completely different from being open about your sexuality and wanting to have sex and wanting it to be a beautiful exchange of love
I want to be involved in lots of different things. I want to write and direct, and I make music.
[About her acting technique] I'm a very instinctual person, I just like to trust myself
I think social media, to me, seems pointless unless you're using it to discover or tell people about interesting things, otherwise it's just this self-branding which I find incredibly boring.
I find it frustrating that feminism has become a dirty word.
Feminism needs to encompass the queer experience
I believe in assigned sex but not necessarily gender. Gender is a learned construct that is detrimental to both sexes
People are starting to realise privileged white feminism isn't cutting it. We have to look at the experience of all women
I deal with internalised sexism every day.