Biography
Finty Williams is an British actress. She is known for her roles- Janet in Gosford Park(2001), Lady Bracknell in The Importance of Being Earnest(2002), Lady Macduff in Macbeth(2014), Princess Helena in Mrs Brown(1997), Peggy Kendall in Born and Bred
Finty Williams was born on 24th September 1972 to Michael Williams(Father)- an actor & Judi Dench(Mother)- an Actress, author. She is a single parent to son Sam Michael Williams born in 1997.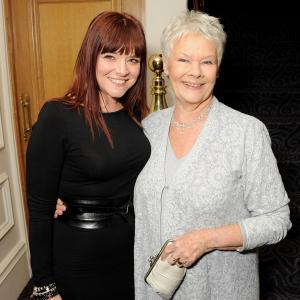 Image: Finty Williams with her Mom Judi Dench
Finty Williams: Facts & Trivia
Central School of Speech and Drama: Finty Williams graduate from Central School of Speech and Drama (Royal Central School of Speech & Drama) in 1994, a training institute for young actors, Finty's mom Judi Dench was alumni of the institution. Other prominent alumni are- Laurence Olivier, Vanessa Redgrave, Harold Pinter, Kit Harington.
Movies with her mother: She has appeared in numerous movies with her mother Judi Dench such as-

The Torch(1992)
Mrs Brown(1997)
Angelina Ballerina(2001)
Angelina Ballerina: The Show Must Go On(2002)
Ladies in Lavender(2004)
Angelina Ballerina: Angelina's Princess Dance(2005)
Angelina Ballerina: Angelina Sets Sail(2006)
Angelina Ballerina: The Silver Locket(2007)
Cranford(2007)

She has acted in the theater drama 'Party Piece' with the Irish actor Richard Harris. Her other works include- The Chiltern Hundreds,
I've Got Your Number: She narrated the audiobook version of the Novel I've Got Your Number (2012) by Sophie Kinsella.
When Finty was pregnant with her son Sam Williams she did not tell her mother about pregnancy until last days of pregnancy.
Her parents were co-stars in the theater play 'The Duchess of Malfi', they got married on the same year.
She is the only child of her parents, her parents tried to adopt another baby, but were unsuccessful.
She loves pets, she has dogs, cats, goldfish, ducks, moorhens, hamster at home.
Her favorite pubs: The Bell, The Castle, Rock & Rose
She likes to go to Richmond Park for walk or cycling
Her twitter bio reads- "Diminutive actress with a big laugh"
Finty Williams: Quotes
Just sometimes a hug can make everything better
I love LA. All the shops are playing songs about snow and being cold, and then you walk outside and everyone is in shorts.
Hope you do something today that makes you really happy
Let's all be really kind to everyone we meet today.
We must not fight negativity with fear.
She supported Remain for Brexit
Finty Williams: Photos, Pictures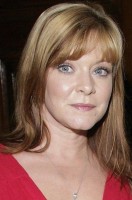 Finty Williams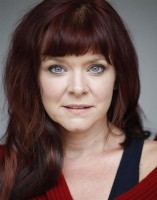 Finty Williams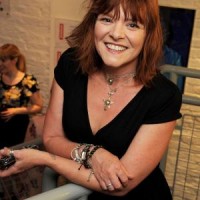 Finty Williams