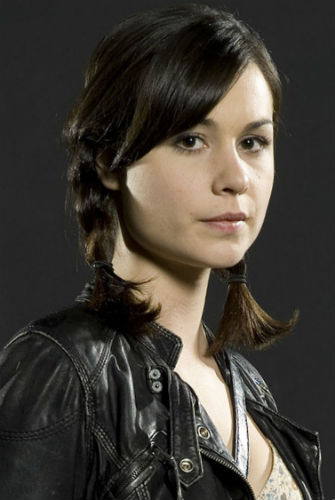 Nadia de Santiago
| | |
| --- | --- |
| Date Of Birth | January 3, 1990 |
| Age | 33 years 5 months 2 days |
| Day of Birth | Wednesday |
| Place Of Birth | Madrid, Spain |
| Zodiac Sign | Capricorn |
| Profession | Actress |
| Birth Name | Nadia de Santiago café |
| Full Name | Nadia de Santiago Capell |
Personal Information
Residence

Madrid, Spain

Religion
Christianity
Languages
Spanish , English
Star Sign
Capricorn
Nationality

Spanish

Ethnicities
Caucasian , Spanish , White
Complexion
White

Body Features & Measurements
Height

161 CM


5 Feet 3 Inches
Eye colors
Dark Brown , Brown
Hair colors
Dark Brown , Brown
Weight

63 KG


139 lbs

Figure Type
Hourglass
Body Type
Slim
Family Information
Mother

Luisa Capell

Brother

Luis Capell

Sister

Andrea Pont Capell

Relative
Mónica Capell
Stepsister
Cristina Valdivieso (Actress)
Body Build
Average

Love, Romance, Marriage
Boyfriend
Javier Collado (Actor)
Career Information
Debut (Movie)
Clara and Elena(2001)
Years Active
2001-
Debut (TV)
Central Hospital
Social Networks, Web links
Twitter Profile
Nadia de Santiago Twitter Profile
Official Website
Nadia de Santiago Official Website
Instagram Profile
Nadia de Santiago Instagram Profile
Contact
Web Contact
Web Contact
Talent Agent
Tandem Talent
More Information
Net worth

$1.7 Million
Biography
Nadia de Santiago is a Spanish actress. She is known for playing the roles- young Angélica in Captain Alatriste: The Spanish Musketeer (2006), Carmen in 13 Roses (2007), Ali in Ali(2012), Ana in The Dark Hour(2006).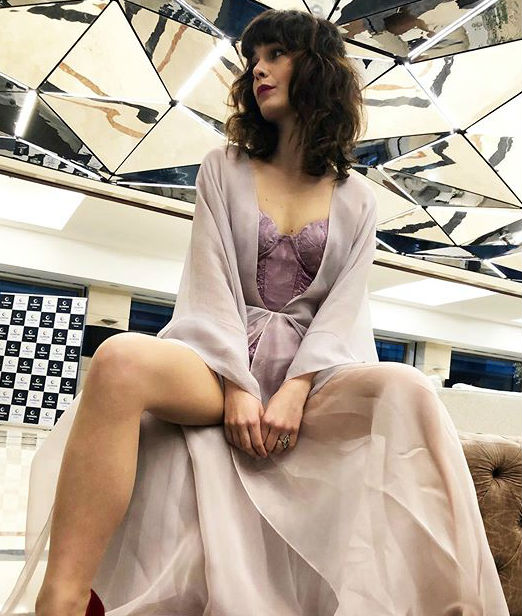 Image: Nadia de Santiago the seductress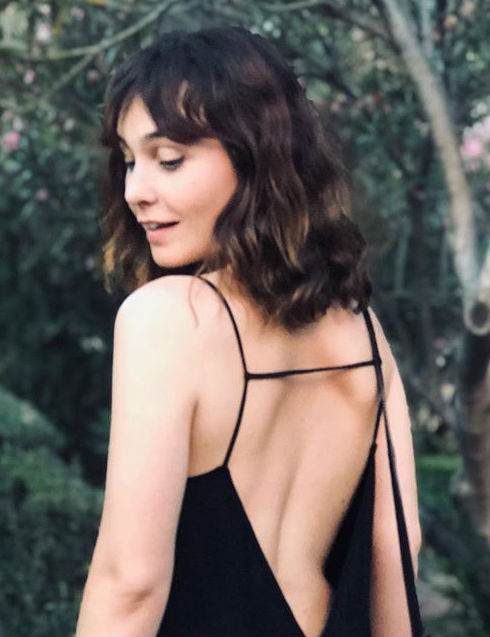 Image: Nadia de Santiago- in black
Family- Childhood
Nadia de Santiago Capell was born on 3rd January 1990 in Madrid, Spain to Luisa Capell(mother).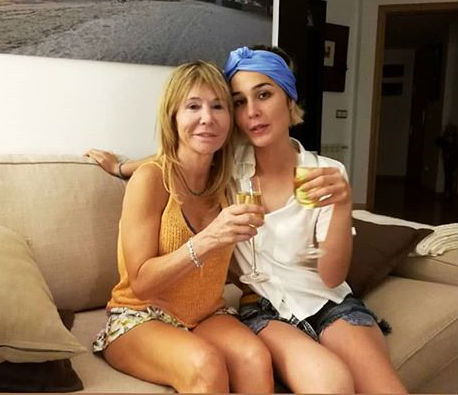 Image: Nadia de Santiago with Mom Luisa Capell
Her mother Luisa is in relationship with Juan Masana Robert. [5]
Siblings
She has a sister named Andrea Pont Capell, step sister named Cristina Valdivieso and brothers- Luis Capell, Adri Capell. [2][3][6][7]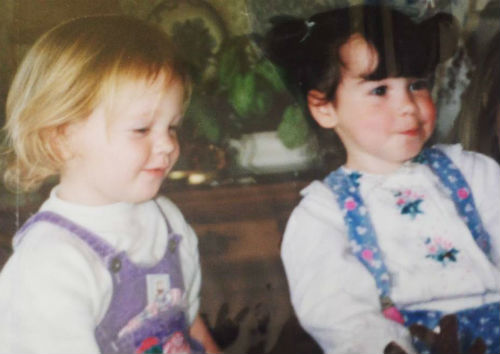 Image: Nadia de Santiago & sister Andrea Pont Capellin (childhood)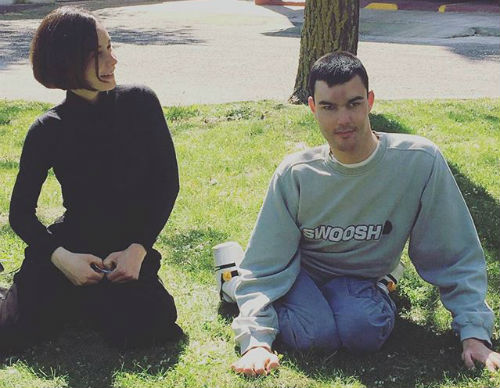 Image: Nadia de Santiago brother Adri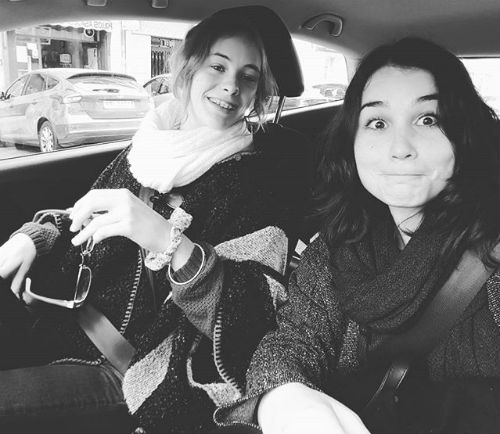 Image: Nadia de Santiago stepsister Cristina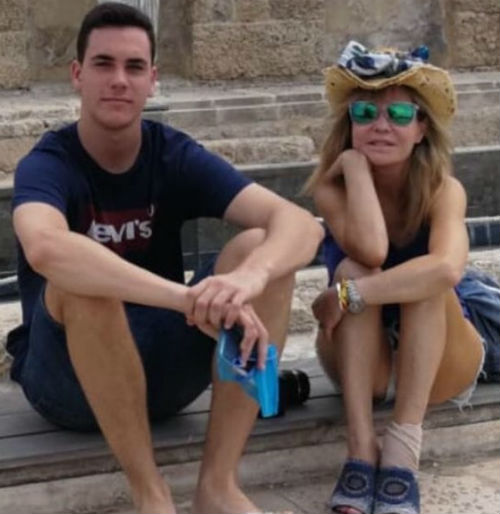 Image: Nadia de Santiago's brother Luis & Mom
Facts & Trivia
Philanthropy:

Animal lover: She supported rehabilitation of elephants in the Kruger Park, Africa
Autism: She posted a video by Greta Thunberg in support of Autistic people. On other occasions she has visited special school for autistic children. Her brother Adri is autistic. She has helped raise funds for Autism related charities
End Gender stereotypes: She voiced her support to the campaign by "Plan International" to end gender stereotype
FUNDACION CADETE: she supports "FUNDACION CADETE"- A foundation that helps children with disabilities and raises funds for rehabilitation
Fundación Repsol: She supports the foundation "Fundación Repsol", they are a service oriented volunteer group
Fundación Inocente: Nadia has supported "Fundación Inocente"- a foundation that promotes activities to help sick, disabled children and children at risk
LGBT: She has been supporting LGBT community & rights

She has a cat named "Joy" for pet at home [4]
Sky diving: She tried Sky diving adventure at the Burning spring festival
Intimately magazine cover page: she was on the cover page of the magazine in December 2017
Cosmopolitan Spain cover: She was featured on the cover page along with 4 other beautiful women in November 2017
Om Tattoo: She has a tattoo of OM on her body
Career
The Beginning: Nadia made her acting debut when she was 10 years old, Álvaro Saenz de Heredia directed her debut movie "Not Tonight"
Breakthrough movie: "The Capitán Alatriste" by Agustín Díaz Yanes was the breakthrough movie of he early career
Later came numerous TV series, today she is known for her TV roles
Filmography
Movies List
| Year | Movie | Character | Comments |
| --- | --- | --- | --- |
| | She Loves You | | |
| 2019 | 522. A Cat, a Chinese Guy and My Father | | |
| 2019 | The Incredible Shrinking Weekend | Sira | |
| 2016 | Stop Over in Hell | Rose | Lead role |
| 2014 | Shrew's Nest | The girl | Lead role |
| 2012 | Ali | Ali | Lead role |
| 2009 | Woman Without Piano | young customer | |
| 2007 | 13 Roses | Carmen | Lead role |
| 2006 | The Dark Hour | Ana | Lead role |
| 2006 | Captain Alatriste: The Spanish Musketeer | Teen Angelica | |
| 2005 | Life and color | Sara | Lead role |
| 2005 | Other days will come | Vega | Lead role |
| 2002 | Not tonight | Girl | Lead role |
| 2002 | The flowery pensil | contest girl | |
| 2002 | This Was Solitude | Elena | Lead role |
| 2001 | Clara and Elena | Elena | |
TV Series List
| Year | TV Series | Character | Comments |
| --- | --- | --- | --- |
| 2017-2020 | The cable girls | Marga Suárez | Main role |
| 2016 | The case. Chronicle of events | Amelia Coso | "The crazy stiletto" (season 1 Episode 2) |
| 2016 | The Ministry of Time | Rosa del Amo | "The Monastery of Time" (season 2 Episode 4) |
| 2010-2015 | Love in Difficult Times | Asunción Muñoz | Main role; 528 Episodes |
| 2013 | Stolen children | Conchita | Season 1 Episodes 1,2 |
| 2013 | Mirabilis | Cecilia | Season 1 Episodes 1-6 |
| 2011 | Scarlet Point | Lucía Castro | Main role; season 1 Episodes 1-9 |
| 2011 | Sofía | Sofía | Season 1 Episodes 1-2 |
| 2009-2010 | The Mrs | Carmelita | season 1 Episodes 1-8 |
| 2009 | 90-60-90. Secret Diary of a Teen | Luz Varela Galán | season 1 Episodes 1-8 |
| 2006-2007 | Class change | Mafalda | 29 Episodes |
| 2007 | Countdown | Bea | Season 1 Episode 12 |
| 2002-2006 | Hospital Central | Vanessa | 3 episodes- "The lead soldier" (Season 11 Episode 4), "The robbery" (Season 3 Episode 8), "Leave a nice corpse" (Season 3 Episode 4) |
| 2005-2006 | Paco's Men | Kira | 5 episodes |
| 2004-2006 | The commissioner | Raquel/ Berta | 2 episodes |
| 2005 | On the edge of the law | Carla Álvarez | 7 episodes |
| 2005 | The Highlander | Sandra | "Not allowed for cardiacs" |
| 2004 | Ana and the 7 | Andrea | 20 episodes |
| 2002-2003 | Javier no longer lives alone | Raquel | 26 episodes |
| 2003 | Paradise | Carmen | Fugitives |
| 2000 | The law and the life | Ana | "Fear does not exist, baby" |
Short Movies List
| Year | Short Movie | Character | Comments |
| --- | --- | --- | --- |
| 2020 | Gladiators | Ella | |
| 2018 | 4'9 | | |
| 2017 | National pride | Manuela | |
| 2017 | Two seconds of silence | Isabel | |
| 2016 | Postcards | Girl | |
| 2016 | Litter | Irene | |
| 2014 | The Ravine of the British | Sea Maid | |
| 2010 | My other half | Andrea | |
| 2007 | Test | | Best short film award |
| 2002 | Mom's memories | Elenita | |
TV Shows (as host/ presenter)
2000: The Blue Submarine
1999: Aquatrix
Theater/ Stage
| Year | Play | Comments |
| --- | --- | --- |
| 2015 | Dad's girlfriend | directed by Joe O'Curneen |
| 2014 | Four confessions | directed by Barbara Santa-Cruz |
Awards
| Year | Won? | Award | Project | Category |
| --- | --- | --- | --- | --- |
| 2008 | Nomination | Union of Actors Award | The 13 Roses | Supporting actress |
| 2008 | Won (silver) | Biznaga awards at Malaga Film Festival | Test | Best Short film |
| 2007 | Won | Goya Awards | Las 13 rosas | Best New Actress |
Sources