Biography
Rima Horton is a former British Labour Party councilor from Kensington & Chelsea London Borough Council.
Rima Horton was born on January 31st 1947 at the Paddington hospital in Bayswater, London, England into a middle class family of Wilfred Stewart Horton(Father)- a London native & Elice Irene Frame(Mother)- a Wales native
Rima Horton & Alan Rickman Marriage: Rima & Alan got together in 1965 when he was 19 and she was 18, they moved in together in 1977, the couple have stayed together since then.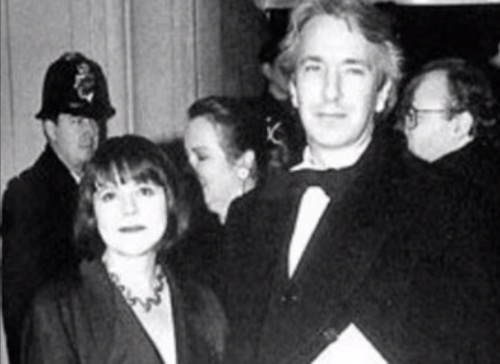 Image: Young Rima Horton with Alan Rickman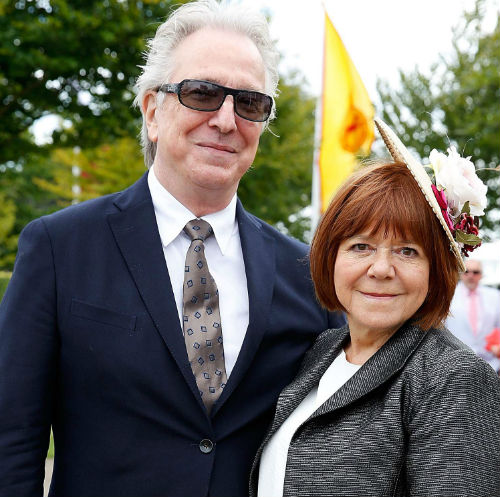 Image: Rima Horton & Alan Rickman
They got married in 2012 in a private ceremony in New York. They walked the Brooklyn bridge after the wedding and ate lunch. He gave his wife a $200 wedding band as gift, which she never wore.
Alan Rickman was diagnosed of pancreatic cancer in 2015, died on 14th January 2016.
Rima Horton: Education
Saint Vincent de Paul primary school: Rima attended the all girls Catholic school in her early years.
Chelsea College of Arts: She met Alan Rickman while she was studying there. They acted in dramas together.
University of Southampton: She attended Soton for her graduation, she graduated with a major in Economics.
Rima Horton: Trivia & Facts
Councilor: She won from the Kensington & Chelsea London Borough Council in 1986
She ran for the parliament as labour candidate twice and lost both the times. Rima served as the Chief Whip & spokesperson on education while she won.
Lecturing: Rima has previously worked as a senior economics lecturer at the Kingston University- a public research university in the South West London.
She has attended several movie premieres, film festivals and award ceremonies with her famous husband.
Rima met Kate Middleton back in 2015 at the Barlby Primary School, Rima was the member of board of Governors.
Children: Rima did not want to have children, Alan said in an interview that he would have liked to have some, but he respected his wife's decision.
The Making Place: Rima has served as a member of the board of directors at this Charity foundation for children.
Gate Theatre: She has served as a member of the board of trustees of this theater located at the Notting Hill Gate, London
The Elgar Companion to Radical Political Economy: She has contributed to it by writing an article on inequality, her article details with economics side of the inequality argument, she points to the differences in mortality rates in different economic classes.
50 years of being together: In 2015 Alan & Rima celebrated their 50 years of Love, they married on their 47th year together.
Height Difference: Alan is really tall at 185cm (6 Foot 1 inch), Rima is relatively short at 153cm (5 Feet)
She was the third of the four siblings.
She is an arts patron.
Alan Rickman on Rima Horton:
My wife is a very powerful political force.
She's incredibly tolerant, she is also remarkably intelligent, Possibly a candidate for sainthood.
Anybody who shares life with an actor has a lot to put up with.
Photos/ Pictures