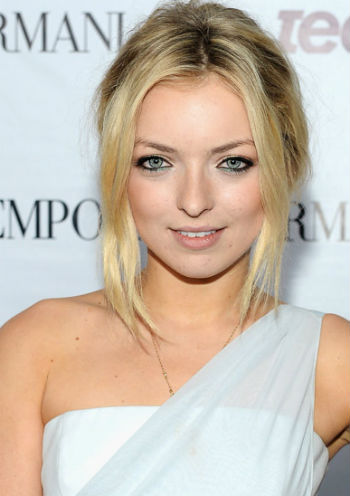 Francesca Eastwood
Date Of Birth
August 7, 1993
Age
29 years 6 months 1 days
Day of Birth
Saturday
Place Of Birth
Redding, California, United States
Zodiac Sign
Leo
Professions
Model , Actress
Nickname

Frannie

Full Name

Francesca Ruth Fisher-Eastwood

Other Names

Francesca Fisher-Eastwood

,

Francesca Ruth Eastwood
Personal Information
Residence

Los Angeles, California, United States

Religions
Judaism (Mother's side) , Christianity (Father's side)
Language
English
Star Sign
Leo
Nationality
American
Ethnicity
Caucasian
Complexion
White

Body Features & Measurements
Height

165 CM


5 Feet 5 Inches
Eye color
Blue
Hair color
Blonde
Shoe Size
7.5 (US)
Figure Measurements
34-24-35
Figure Type
Rectangle
Body Type
Slim
Family Information
Father
Clint Eastwood (Director/ Actor; born May 31, 1930))
Mother
Frances Louise Fisher (Actress; born 11 May 1952)
Grandfathers
William Irving Fisher (Maternal; Oil refinery superintendent by profession)
Clinton Eastwood Sr. (Paternal; 1906–1970)
Nephew
Clinton Eastwood Gaddie (Son of Kimber Eastwood)
Niece
Graylen Eastwood (daughter of Kyle Eastwood & Cynthia Ramirez)
Brother In-Law
Stacy Poitras (Husband of Alison Eastwood)
Grandmothers
Ruth Runner (Paternal; 1909–2006)
Olga Moen (Maternal;)
Aunt
Jeanne Eastwood Bernhardt (Paternal; born 1934)
Sister In-Law
Cynthia Ramirez (wife of Kyle Eastwood)
Stepmother
Dina Ruiz (Former;)
Stepsisters
Kathryn Eastwood (born 2 February 1988; daughter of Jacelyn Reeves)
Kimber Eastwood (Born 17 June 1964; Daughter of Roxanne Tunis)
Morgan Eastwood (Born 12 December 1996; Daughter of Dina Eastwood)
Alison Eastwood (Daughter of Margaret Neville Johnson; Actress/ Model; born May 22, 1972)
Stepbrothers
Kyle Eastwood (son of Margaret Neville Johnson; Jazz Musician; b. 1968)
Scott Clinton Reeves (Actor/ Model/ Sky diver; born March 21, 1986; son of Jacelyn Reeves)
Stepgrandfather
John Belden Wood (Paternal; married Francesca's grandmother Ruth Runner after Clint Eastwood Sr.'s death)

Education Qualifications
Education(School)
Stevenson School, Pebble Beach, California
Alma Mater

University of Southern California

Love, Romance, Marriage
Husband
Jordan Feldstein (17 November 2013 - 25 November 2013; annulled)
Boyfriends
Clifton Collins Jr. (2017)
Tyler Shields (Ex;2012)
Career Information
Debut (Movies)
The Stars Fell on Henrietta (1995) (As child)
True Crime(1999)
Years Active
1995-
Debut (TV)
Fargo
Social Networks, Web links
Twitter Profile
Francesca Eastwood Twitter Profile
Instagram Profile
Francesca Eastwood Instagram Profile
More Information
Friends
Cesalina Gracie
Madisen Beaty
Net worth

$5 Million
Biography
Francesca Eastwood is an American Model, TV/ Movie actress. She is the daughter of Popular director/ actor, living Hollywood legend Clint Eastwood Jr. She is popular for appearing in the Eastwood family reality show Mrs. Eastwood & Company, along with Dina Eastwood & Morgan Eastwood.
Family- Childhood
Francesca Eastwood was born as Francesca Ruth Fisher-Eastwood on 7th August 1993 to Clint Eastwood (father)- popular Hollywood actor/ director & Frances Fisher (mother)- a British American actress.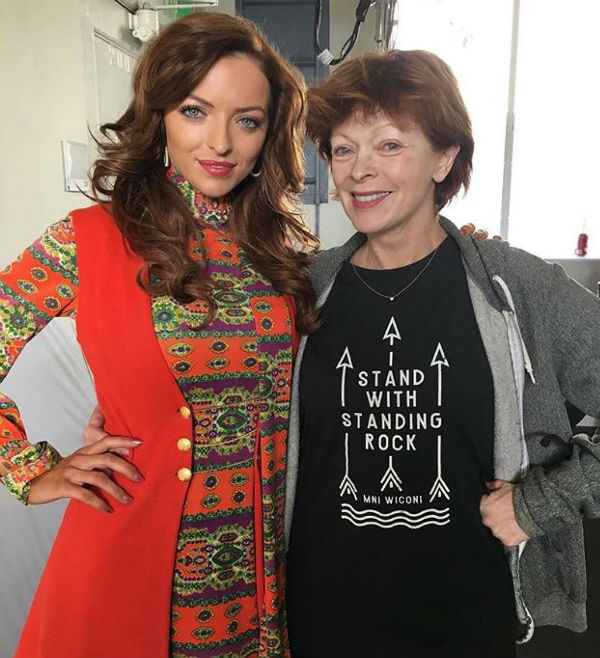 Image: Francesca Eastwood with her Mom Frances Fisher
Siblings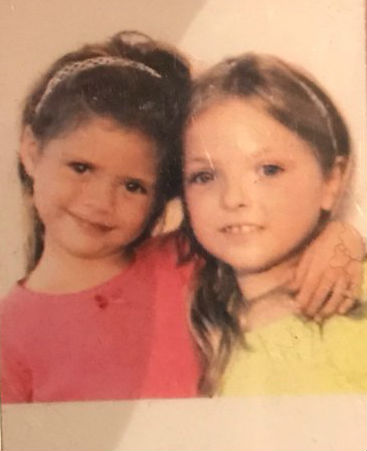 Image: Francesca Eastwood Childhood: with sister Morgan Eastwood
She is the only daughter of her mother Frances.
From her father's side she has many half-siblings:
Kimber Lynn Eastwood(half-Sister; born 1964)
Kyle Eastwood(half-brother; born 1968)
Alison Eastwood(half-Sister; born 1972)
Scott Eastwood(half-brother; born 1986)
Kathryn Eastwood (half-Sister; born 1988)
Morgan Eastwood(half-Sister; born 1996)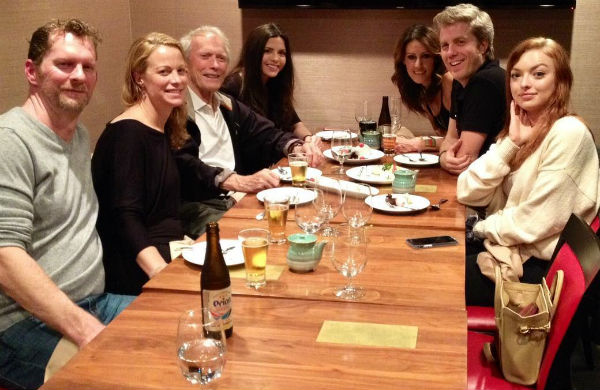 Image: Francesca Eastwood Family: Father Clint Eastwood, Brothers and Sisters
Marriage & Relationships
Jordan Feldstein & Francesca Eastwood
She was married to Jordan Feldstein, brother of Jonah Hill in Las Vegas (from 17 November 2013 - 25 November 2013), the marriage was annulled in a week's time.
She had a boyfriend named Tyler Shields.
Career
Her parents met on the sets of Pink Cadillac(1988), she soon moved in with him, the couple starred in the western drama Unforgiven(1992) together. In early 1995 they separated.
Interesting Facts
Clint Eastwood was present during the birth of Francesca, it was the first childbirth of his kids that he personally attended.
She was born a month earlier than her expected date.
From her father's side she is of Dutch, English, Irish, Scottish descent.
She is of Russian, Hungarian, Norwegian descent.
Francesca along with her mother Frances appeared on TV series Fargo, in the episode title The Law of Non-Contradiction. They played Young Vivian and old Vivian characters.
Controversy: She along with her then boyfriend Tyler Shields were seen burning films bag worth $100,000 during a photo shoot
She was adjudged Miss Golden Globe of the year in 2013, her sister Kathy Eastwood had also won the same.
She has appeared in the movie True Crime(1999) with her father.
Francesca was cast as a baby daughter of her mother Frances in the movie- The Stars Fell on Henrietta (1995), thus making the debut before she could talk.
Movies she has been part of include: Stars Fell On Henrietta, The (1995)(as Mary Day), True Crime (1999), Jersey Boys (2014), Mother of All Lies (2015), Final Girl (2015), Wuthering High School (2015), Girl Missing (2015), Outlaws and Angels (2016), M.F.A.(2017), The Vault(2017)
She has had a recurring role in the TV series- Heroes Reborn.
Escape from Fire: The house Francesca and her mother Frances were sleeping accidentally caught fire in the night, she narrowly escaped the fire along with her mother.
She was against Donald Trump's presidency candidacy. Supported Bernie Sanders at first, then Hillary Clinton.
She has a pet dog.
She appeared on the cover page of Verge.
She hates the word yams.
She likes Coffee
She is a Yoga enthusiast.
She received death threats for burning the films bag on reality TV.
Young Francesca resembles her mother Frances in her youth.
She likes coloring her hair and keeps rotating between them.
Until her middle school she did not know her father was a famous actor.
Her teachers would be super nice to her when her parents visited the school.
Quotes
My favorite films are the ones that sound insane if someone just says the story line step by step
Not supporting your current government if you believe it is corrupt is what makes me proud to be an AMERICAN.
Major corporations, trade associations, and universities will have the power to positively influence the world. Not the White House.
I might be the worst history buff but still a buff.
Whoever made and whenever the parked car feature was added to maps (on mobile phone)... thank you
One day this will all feel like a dream
Some people like to have brunch at 12pm on Sundays.... I like my brunch at 12am on Friday night.
I'd like to thank Life for always giving me lemons
I love how eating and sleeping is trendy on social media
If you don't have a case on your iPhone and its intact I salute you.
Don't fully understand how getting scared shitless at an amusement park is celebrating