Biography
Jannat Rahmani is an Indian TV/ Movie actress, she is also known for her singing and lending voice to TV/ movie characters. She is popular for her roles as child actress in TV series like Phulwa(2011-2012), Maharana Pratap(2014)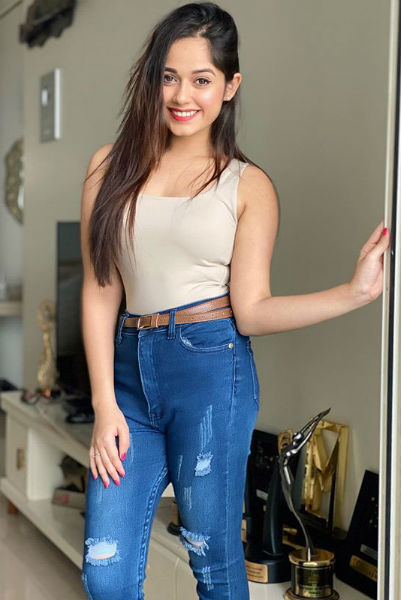 Image: Young Jannat Zubair Rahmani
Childhood, Family, Personal Life
Jannat Zubair Rahmani was born on 29th August 2001 in Mumbai, Maharashtra to Zubair Ahmad Rahmani (Father) & Nazneen Rahmani(Mother). Word 'Jannat' means heaven. She has an younger brother named Ayan Zubair, he is also a child actor.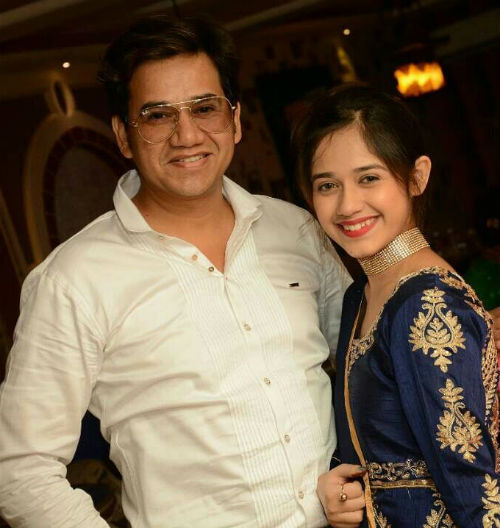 Image: Jannat Zubair Rahmani with her father Zubair Ahmad Rahmani
Image: Jannat Zubair Rahmani with her mother Nazneen Rahmani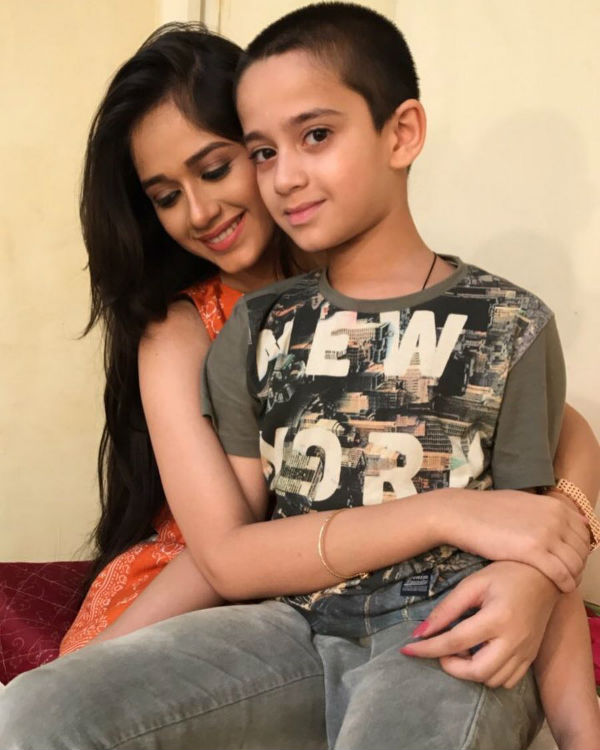 Image: Jannat Zubair Rahmani with her brother Ayaan Zubair Rahmani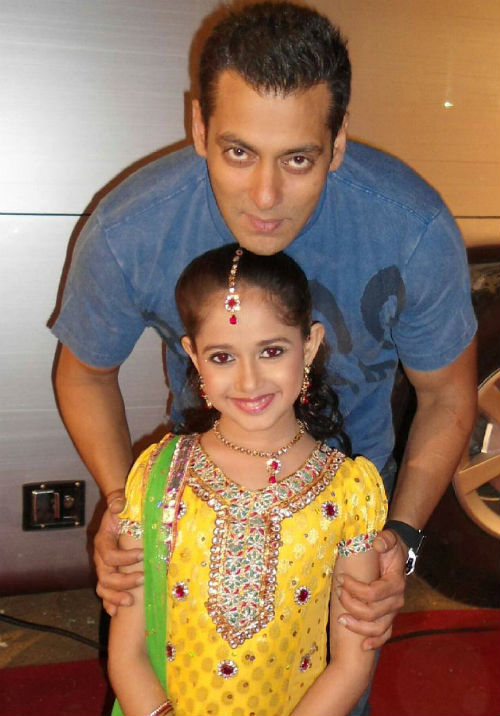 Image: Jannat Zubair Rahmani with her favorite actor Salman Khan
Jannat Zubair Rahmani- Interesting Facts
Jannat likes makeup & fashion, she makes videos about them on her youtube channel.
She has won awards for her role in Phulwa as Phulwa at both Indian Telly Awards & Boroplus Gold Awards.
Her father is also an actor and has been her support, her brother is a budding actor as well.
She has appeared frequently in Historical TV series, and the characters suit her naturally.
There was an underwater scene in Phulwa which feels was the most difficult she had to go through.
She takes her books and notebooks to sets, she finishes her homework in the sets.
She was mobbed by fans when she visited Taj Mahal at the Agra, people took her autographs and photos with her.
Her diet secret: Avoids eating Rice, she feels it makes her plump too quickly.
She shares everything with her father, he is her closest person.
Her routine: Wake up early in the morning, Exercise, Sports
Her best friend: Her father (as of 2017)
She likes playing tongue twisters with family.
She uses various shades, Chanel usually.
She likes wearing Indian dresses, avoids Shorts & single pieces.
Driving: She loves driving her cars, she posted "The only reason I was happy turning 18 (was Driving)" on her instagram on turning 18
Ishq Farzi: Jannat made her singing debut with the song in 2019
12th Exams: Jannat passed her 12th Exams in May 2019, she scored 81%
WWE Fan: She has been a WWE fan from childhood (Beauty likes the beasts)
Resemblence to her mother: Jannat has a remarkable facial similarity to her mother, one could see a reflection of the mother in youth with the young Jannat
Hair Style Routine: she uses Caffeinated hair, Onion Hair Growth Oil.
Hair favorite Hairstyles are:

Messy PonyTail
Messy bun
Twist Karenge
Go Half Up
Samurai Look
Career
Jannat started her career through Commercials. It was in the role of Tamanna in Dill Mill Gayye(2010) that she made her TV debut. Aap ki Antara, Aladdin, Chand Ke Paar Chalo, Kasturi are among her earliest TV shows.
TV shows List:
2019

Aap Ke Aa Jane Se- as Pankti Singh

2018

Udaan Sapnon Ki- guest appearance
Shakti - Astitva Ke Ehsaas Ki- guest appearance
Silsila Badalte Rishton Ka- guest appearance

2017

Shani- as Neelima
Tu Aashiqui- as Pankti Sharma Dhanrajgir
Ishq Mein Marjawan- guest appearance

2016

Meri Awaaz Hi Pehchaan Hai- as Young Kalyani

2015

Maha Kumbh: Ek Rahasaya, Ek Kahani- as Young Maya
Savdhaan India- as Reet
Code Red- as Simran
Gumrah: End of Innocence- as Rakhi
Tujhse Naraz Nahi Zindagi- as Ruksar
Code Red- as Surili
Stories by Rabindranath Tagore- as Bindu

2014

Bharat Ka Veer Putra–Maharana Pratap- as Maharani Phool Rathore
Siyaasat- as Noor Jahan/Mehrunissa

2013-

Ek Thhi Naayka- as Pari
Best of Luck Nikki- as Kriti

2012-

Fear Files: Darr Ki Sacchi Tasvirein- as Shashi

2011-

Phulwa- as Young Phulwa
Haar Jeet- as Ishita

2010-

Dill Mill Gayye- as Tamanna
Kashi – Ab Na Rahe Tera Kagaz Kora- as Young Kashi
Matti Ki Banno- as Young Avanti
Movies List:
2019
2017

What Will People Say- as Salima

2016
2011

Luv Ka The End- as Minty
Aagaah–The Warning- as Muskaan
Music Albums List
Jannat Zubair Rahmani- Commercials
She has appeared regularly in various Ads & commercials. TV commercials/ Brands Jannat has appeared in/ for are:
Adda 52 (online poker website)
Airtel (Network)
Cadbury Choclairs Gold
California Almonds
Dabur Products(Amla Hair Oil, Vatika Naturals Shampoo)
Godrej (shampoo-Expert Rich Creme)
FaceU (Mobile camera filter app)
Halonix(lights)
Hero (scooter-Pleasure)
Himalaya (Neem facewash)
Huawei (Watch GT 2, Y9 Prime)
Iba Cosmetics (A Halal certified, PETA certified, Vegan skin care & cosmetics product)
Idea Cellular
LABEL SHALINI KHANIJA
Lays
LIC (insurance scheme)
Mad Over Accessories
Malbon Liquid Matte Lipcolor
mCaffeine (Hair care)
MY Heiddi (fashion)
OnePlus
Pepsodent (toothpaste)
Samsung (refrigerator)
ShareChat
Smile please photography
Sunfeast(pasta)
Trycone Onion Hair Growth Oil
Videocon (Dish TV)
Vivo U20
Vodafone
Jannat Zubair Rahmani Awards
Best Actress Award: She won the award for appearance in the video song Tere Bin Kive"
Best Youngest Actress: She won the award at the Mumbai Achiever Awards in Ma y2019
Best Child actor award: She won Best Child actor award for Phulwa at Indian Telly Awards
Best Female Debut Of The Year: She won the award at Godl Awards for the TV show Tu Aashiqui
Jannat Zubair Rahmani-Quotes:
I came into acting because of my father, it was his dream, he always wanted me and Ayaan to act.
I am friendly and mix up with people quick. I have always been the same what I am today.
If you are in the mood, ready to learn your dialogues, to listen to your director carefully, get engrossed in the scene, tears automatically run down your cheeks.
I want to work with Salman Khan, but not as heroine.
I'm really grounded, I talk the same way with parents, directors and friends. I always talk the same way who I'm talking with or wherever I am.
(When asked if she went to Justin Beiber concert) "No I didn't, I'm not his fan."
Be thankful, be happy, keep smiling, respect your parents, thank God.
There is no better friend than a brother.
Think twice before posting anything in Tiktok, let's make internet a safety environment.
[On her brother Ayaan] You are pure gold gene, you fill our lives with love, warmth and joy! And being the youngest makes you the most loved, You are my brother, you're my superpower
Quotes She likes
Jannat Zubair Rahmani- News:
January 19th 2020: Fans can meet Jannat during the EPIC Fam-Jam to be held in Jio Garden, Mumbai on 19th Jan 2020 Live concert from 4-6PM.
November 2019: Jannat was awarded most popular social media star award by MTV on 15th November
Sources
Photos/ Pictures