Biography
Jaimee Foxworth is an American model, Award nominated actress & pornstar she is well known for playing Judy Winslow in the ABC comedy Family Matters. She was born to Gwyn Foxx an Actress & Singer herself.
Jaimee moved to pornographic movies later in her career, for her adult movies she uses the screen name Crave.
[Jaimee Foxworth childhood photo]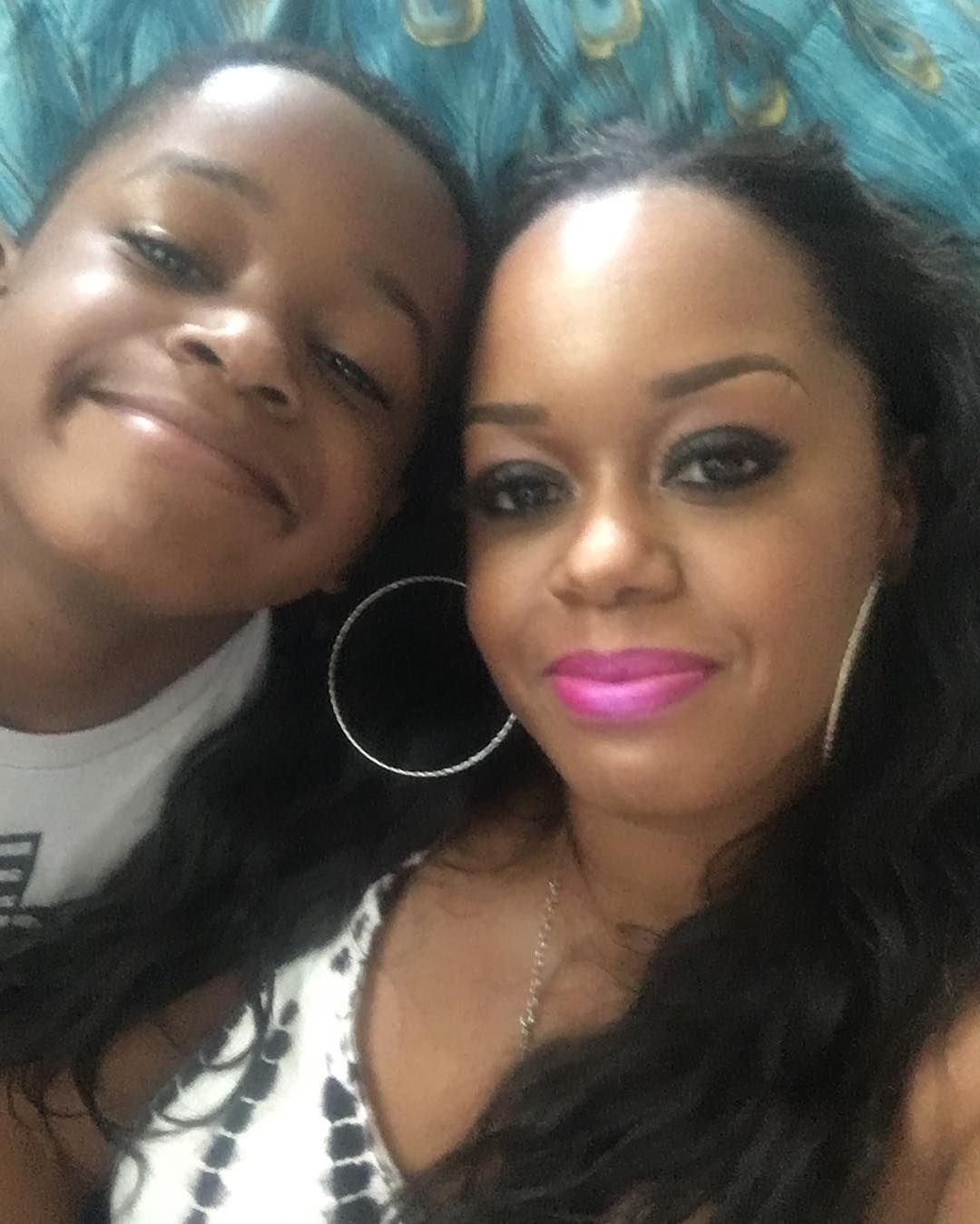 [Jaimee Foxx with her son Michael Douglas Shaw, Jr]
Jaimee Foxworth Life

Jaimee Foxworth- Interesting Facts & Trivia
Jaimee was born at Scott Air Force Base, Illinois.
Jaimee Foxworth started her career in Modeling, advertising at he age of 5.
Jaimee got into the TV series Family Matters early in her career as a child actress- she played the youngest daughter of Winslow family in the series. Jaimee's role as Judy disappeared in the later Seasons of the show, probably because of budget issues. She had even received nomination for Young Artist Award in 1991.
Jaimee would have liked to become acting coach or Doctor if she had gone to higher education.
She used to sing with band named Heaven Sent as a child.
Her Social Networks Bio reads: "A little piece of your childhood"
Music Band: Jaimee with her two sisters started a music band named S.H.E. in 1997 after her brief stint on TV. Some of the Tracks they produced together are:

S.H.E
In The Middle
I Wouldn't Take Her Back
My Secret Is
24 Hours
I Can Do That
I'll Never Leave You
Player
Get Back With You
Summer Rain
Hi Mommy, I Love You
Good Thing Going
Should I Tell Him?
I Can Do That

Jaimee previously worked as an assistant at her Mom Gwyn's Talent Agency.
On May 29th, 2009, Jaimee gave birth to her son Michael Douglas Shaw, Jr. , named after the baby boy's son Michael Shaw a long time partner of her's.
Entry into Pornography: At the age of 19 Jaimee got into an audition for swimsuit calendar, she realized there was a lot of scope in the Adult industry, forced by the lack of money and pressure from boyfriend she agreed to do an act with another actress. Jaimee entered porn industry with an adopted name "Crave", she later called it the biggest mistake of her life.
Pornography Movies:

Booty Talk(2000)
More Black Dirty Debutantes(2000)
Video Adventures of Peeping Tom(2000)
Behind the Scenes(2001)
Freaks Whoes And Flows(2001)
Hot Girlz(2001)
More Black Dirty Debutantes(2001)
My Baby Got Back(2002)
Jeffersons: A XXX(2009)

Oprah Winfrey Show: Jaimee had an episode on the Oprah Winfrey show, she in her conversations with Oprah revealed that she felt moving to porn was one of the bad decisions of her career.
Addictions: Jaimee suffered addiction to Alcohol, Drug & suffered depression but later recovered from it.
Rumour: False information of Foxworth family going bankrupt was published on "National Enquirer" alleging that it lead to Jaimee's depression and addictions, which Jaimee rejected as made up story.
Jaimee is believed to be writing her Autobiography, it was expected that it would come out in 2009, but the Autobiography is yet to come out.
Four months after her son's birth she had a restraining order against her partner Michael, however they reconciled later.
Some other brief TV appearances of Jaimee:

Two-Income Family
Amen ("Your Christmas Show of Shows") (1986)
TV 101 ("Home") (1988)
20/20 (2005)
The Oprah Winfrey Show ("Former Child TV Star Reveals the Biggest Mistake of Her Life") (2006)
The Tyra Banks Show (2006)
Celebrity Rehab with Dr. Drew (season 1 Episode) (2008)
Mama's Wedding
Buds 'n' Buns
Jaimee Foxworth- Quotes
I'd never lived a normal childhood, I always went to auditions.
I felt ridiculous & degraded after making my first porn video, I never thought anyone would find out...at least not for a few years.
Telling my mother that I have acted in a porn movie was the hardest thing in my life.
I couldn't hold my head high, I couldn't walk around and say, 'My name is Jaimee Foxworth' without someone saying, 'Ew,' or, 'We heard about you'
Always have another option. Try to go for your dreams. Don't try to be just what you see on TV.
Being sober has opened my eyes to a whole new world, I've been through a lot of pain in the past and I never really wanted a child until recently. I now look forward to years of joy to share with my child
I am so excited to be a mother and I also look forward to getting back to work.