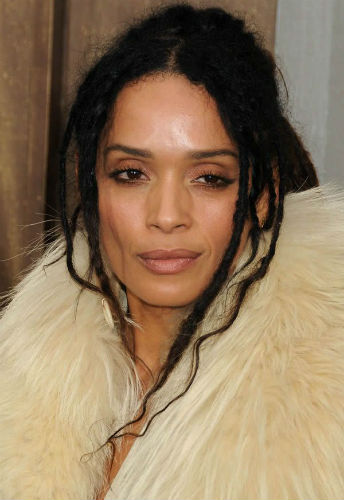 Lisa Bonet
Date Of Birth
November 16, 1967
Age
55 years 2 months 23 days
Day of Birth
Thursday
Place Of Birth
San Francisco, California, United State of America
Zodiac Sign
Scorpio
Professions

Lyricist

,

Director

, Actress
Full Name

Lisa Michelle Bonet

Other Names

Lilakoi Moon

,

Lisa Boney
Personal Information
Religion
Judaism
Nationality
American
Ethnicity
Multiracial
Complexion
Brown

Body Features & Measurements
Height

157 CM


5 Feet 2 Inches
Eye color
Black
Hair color
Black
Weight

50 KG


110 lbs

Figure Type
Hourglass
Family Information
Father
Allen Bonet (Singer)
Mother
Arlene Litman (Music Teacher)
Son
Nakoa-Wolf Manakauapo Namakaeha Momoa (youngest; born December 15, 2008)
Daughters
Zoë Kravitz (Eldest; born December 1, 1988)
Lola Iolani Momoa (born July 23, 2007)

Education Qualifications
Education (Graduation)
Celluloid Actor's Studio, North Hollywood
Education (High School)
Reseda High School: Reseda, California , Birmingham High School, Van Nuys, California
Love, Romance, Marriage
Husbands
Jason Momoa (married 2007)
Lenny Kravitz (married 1987- divorced 1993)
Boyfriend
Bryan Kest (Ex; Yoga instructor)
Career Information
Years Active
1982-
Social Networks, Web links
Facebook Profile
Lisa Bonet Facebook Profile
Contact
Address

1511 Will Geer Road, Topanga, CA 90290; 6435 Balcom, Reseda, CA 90335
Biography
Lisa Bonet is an American Model, TV/ movie actress. She was born and raised in San Fransisco, California by her African American father Allen Bonet (half Black, half Cheroke), a singer by profession & Mother Arlene Litman, a Ashkenazi Jew music teacher. Lisa was raised by her mother Arlene, Arlene died in 1999 from Ovarian cancer.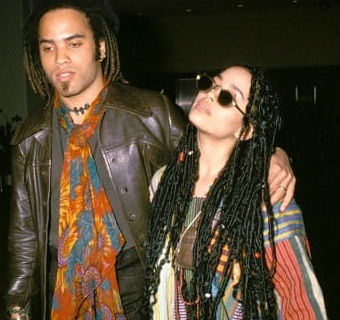 [Lisa Bonet with Lenny in her youth]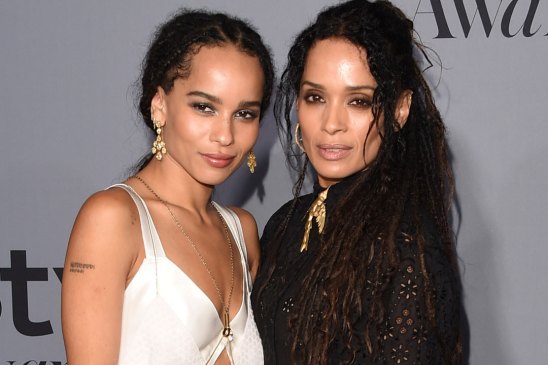 [Lisa Bonet with daughter Zoe]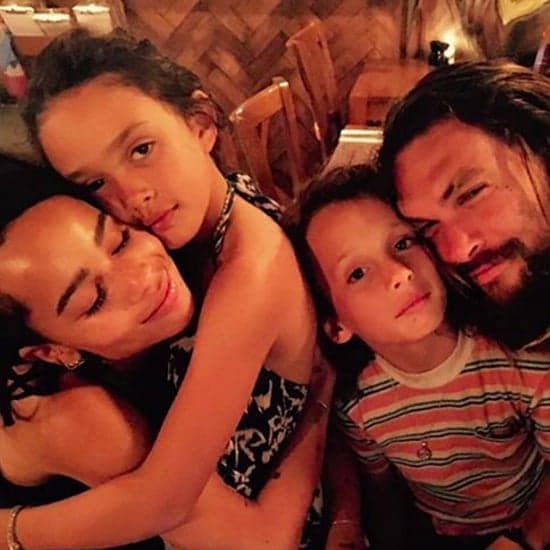 [Lisa Bonet with her family: husband Jason, daughter Lola, son Nakoa]
Lisa Bonet- Trivia & Interesting facts
Lisa began her acting career at the age of 11.
Popular shows: The Cosby Show, A Different World.
Her husband Jason Mamao played the role of Khal Drogo in Game Of Thrones.
Jason Mamao has had crush on Lisa since her the Cosby Show Days.
Jason Mamao and Lenny (Lisa's first husband) get along well and Lisa's first daughter likes that her Dad and step-father can get along well.
Lisa & Jason appear in the movie Road to Paloma as lovers.
Lisa Bonet is 11 years elder to her husband Jason Mamao.
Lisa is a tiny 5 feet 2 inches while Jason Mamao is a gigantic 6 feet 4 inches.
Lisa's husband Jason who plays Khal Drogo in Game of Thrones is believed to have said that he did not want his wife to see his role in GOT, it was that crude in deed.
Lisa came to the glamour industry as a child artist, she had been into modeling in her youth as well.
Her appearance as Denise Huxtable in The Cosby Show brought her the initial popularity.
Lisa is a Vegetarian.
Debut Movie: She appeared in the movie Angel Heart(1987) with Mickey Rourke in the male lead, directed by Alan Parker. Her bold appearance in the movie was scandalous, she had shed quite a lot for the movie, some critics consider it a work of art.
Topless in the magazine: Lisa appeared topless in the magazine Interview. After that she went full nude in some other occasions.
Lisa Appeared naked on the cover page of magazine Rolling Stone (1988)
She was fired from "The Cosby Show" in 1992, which in hindsight might have been a blessing.
Hosting show: In 1992 Lisa hosted Why Bother Voting?, an election related show with the intention of raising awareness about importance of voting.
Some of Lisa's movies are: Angel Heart(1987), Bank Robber(1993), Final Combination(1994), Enemy of the State(1998), High Fidelity(2000), Biker Boyz(2003), Whitepaddy(2005), Road to Paloma(2013)
Eloping & First Marriage: On her 20th birthday (November 16, 1987) Lisa ran away with singer & writer Lenny Kravitz (23 at that time) to Las Vegas and got married.
Both Lisa & her first husband Lenny are half black and half Jewish.
Lenny Kravitz wrote the song "It Ain't Over 'Til It's Over" on Lisa.
Lisa was mentioned in the song Bob(2003) by Weird Al Yankovic,
Name Change: In 1995 Lisa changed her name to Lilakoi Moon, however her professional name still remains Lisa Bonet.
Second marriage: Lisa and Jason Momoa (Khal Drogo of Game of Thrones fame) started dating in 2005, they got married on November 15, 2007.
Awards Won:

Young Artist Award: Best Female Superstar for the movie Angel Heart(1988)
Nominations: She has had various nominations like- Young Artist Award, Emmy Awards, Saturn Award, Black Reel Awards, TV Land Awards.
Lisa Bonet-Quotes
The black kids called me an Oreo. The white kids didn't talk to me. When I went to temple, I was miserable.
It's okay to be a freak.
My life is art. It's how I express God.
It's from our sufferings that we form our consciousness.
Everyone has their story. Everyone has issues. You have to face your fears.
I did not have one date in high school.
I took solace in my relationship with God who, along with my dog, was my best friend growing up.
About her bold role in Angel Heart, "It's nothing that hasn't been done before or that hasn't been seen before"