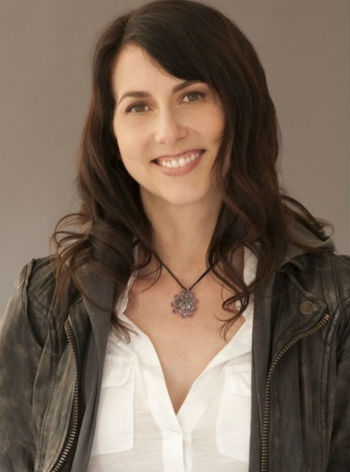 MacKenzie Bezos
Date Of Birth
April 7, 1970
Age
50 years 2 months 28 days
Day of Birth
Tuesday
Place Of Birth
San Francisco, California, United States
Zodiac Sign
Aries
Professions

novelist

, Writer
Birth Name
Mackenzie S. Tuttle
Personal Information
Residence

Seattle, Washington

Nationality
American
Ethnicity
Caucasian
Complexion
White
Sexual Orientation
Straight

Body Features & Measurements
Height

170 CM


5 Feet 7 Inches
Eye color
Light Green
Hair color
Black
Figure Type
Hourglass
Family Information
Son

Preston Bezos

Education Qualifications
Education (Graduation)
Bachelor's degree in English, Princeton University (1992)
Education (High School)
Hotchkiss School (1988), Connecticut
Alma Mater

Princeton University

Love, Romance, Marriage
Husband
Jeff Bezos (married. 1993)
Favorites, Hobbies, Likes/ Dislikes
Favorite Dress
Jeans and T shirt
Favorite Authors
Anne Tyler
Kazuo Ishiguro
Jane Smiley
Biography
MacKenzie Bezos is an American writer, novelist. Her husband Jeff Bezos is the founder of internet giant Amazon.com. MacKenzie Bezos is a Billionaire.
Family- Childhood
MacKenzie Bezos was born Mackenzie Tuttle on 7th April 1970 in San Francisco, California, United States. Her father was involved with finances, while mother was a housewife.
Marriage- Divorce
MacKenzie Bezos & Jeff Bezos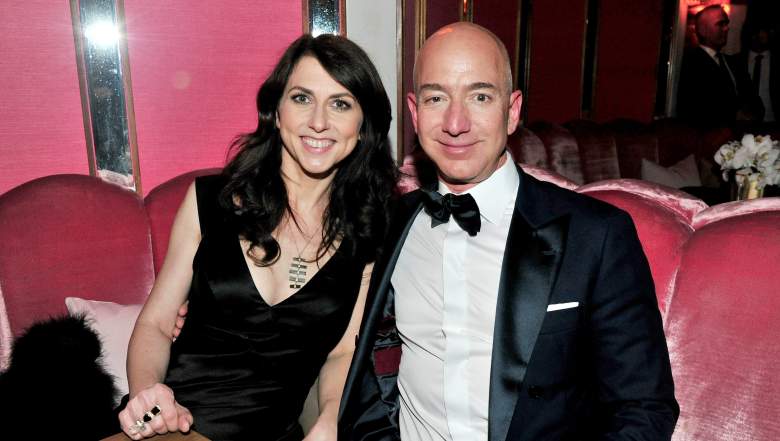 [MacKenzie Bezos with her husband Jeff Bezos]
MacKenzie fell in love with Jeff's laughter, she worked in the next cabin to his at D.E Shaw, she proposed a lunch date and things went well for the couple, they fell in love and got engaged in three months, they got married in 6 months from their first date. MacKenzie was 23 years old at the time and he was 29 years old.
The couple has a son named Preston Bezos.
The couple divorced in 2019.
Interesting Facts & Trivia
MacKenzie met Jeff Bezos, her future husband in 1992 when she worked for D.E. Shaw, they got married in 1993.
MacKenzie & Jeff have four children. Three boys and a daughter. Their daughter is an adopted girl of Chinese descent.
Mackenzie Bezos is an LGBT activism supporter, In 2012, Jeff & Mackenzie donated $2.5 million towards the campaign to legalize same-sex marriage in Washington. Bill Gates, Steve Ballmer are among those Billionaires who contributed towards the LGBT cause.
MacKenzie was a very good student of creative writing, she graduated in English literature and later took up novel writing seriously after a decade of work at the office.
MacKenzie founded Bystander Revolution, an organization against bullying in 2014. She has worked as the executive director of the organization.
She gets so much involved in her novels that she confesses that she often cries when the characters are in pain.
The Testing of Luther Albright was announced Los Angeles Times book of the year.
Her husband Jeff was worth $20 Billion as of 2013, $78 billion as of 2017.
She feels quite comfortable wearing jeans & T-shirt, it's her husband Jeff who likes gifting her dresses he likes.
MacKenzie doesn't like hiring nannies to take care of her children, she prefers to take care of her children herself and teach.
MacKenzie & Jeff used to live in a rented one-bedroom house in Seattle.
MacKenzie and husband Jeff donated $15 million towards the Neuroscience Institute center at Princeton.
MacKenzie was critical of the biography of Jeff Bezos 'The Everything Store' by Brad Stone, she wrote a review of the book on Amazon and rated it 1/5.
Nobel laureate Toni Morrison was MacKenzie's teacher during her graduation, Toni once said: "MacKenzie is one of the brightest students I had in my classes."
Both MacKenzie & Jeff are Princeton University alumni.
It took her ten years to complete her first book- The Testing of Luther Albright(2005).
Jeff is said to take leave from the office and review MacKenzie's book himself before sending it to the publishers.
Books- Novels
MacKenzie has authored a few books, mainly novels:
The Testing of Luther Albright(2005): MacKenzie Bezos won an American Book Award for this in 2006.
Traps(2013): the story involves four women characters.