Biography
Jane Hajduk is an American TV & movie actress, she has also provided voice for characters on TV. Jane was born on 26th October 1966 in Oil City, Pennsylvania.
Some of the movies she has appeared in are: Sex Crimes(1993), Nothing Man (1995) (Short), Joe Somebody(2001), The Shaggy Dog(2006), Zoom(2006), Nightmare (2007) (Short), Tales from the Catholic Church of Elvis(2009), Ovation(2015), Year by the Sea(2016), Unintended (2017) (Short).
Some of the TV series she has appeared in are: Ty the Pie Guy, Benchmarks, Monk, NCIS, Chicago Hope, Entertainment Tonight.
Jane married actor Tim Allen in Colorado on October 7 2006, they had been dating for 5 years, they appeared in Joe Somebody, The shaggy Dog, Zoom together, The couple have a child together, a daughter named Elizabeth Allen.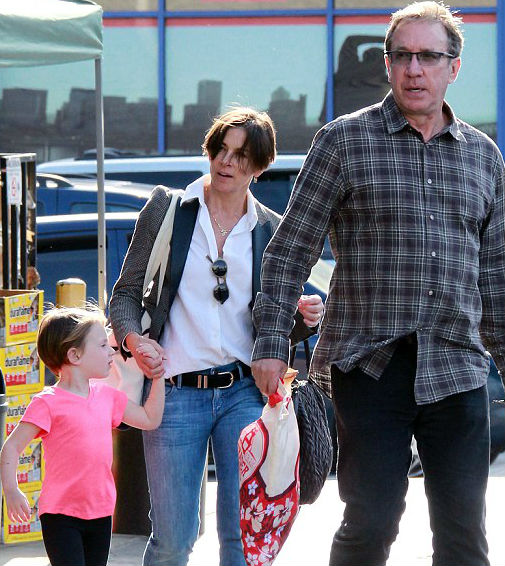 Image: Jane Hajduk family: Tim Allen (Husband), Elizabeth Allen(Daughter)
Jane Hajduk Interesting Facts
Jane has lent voice for the character 'Sharon Carter' in the video game Ultimate Spider-Man(2005).
Jane & her husband Tim supported Elton John AIDS Foundation, a charity foundation.
Jane & her husband Tim have appeared together at events like- Golden Heart Awards, USA Black Tie Gala,