Biography
Sarah Burns is an American TV & Movie actress, Comedian (not to be confused with a dancer and another an author with the same name). She is known for her role as Krista Jacobs in the TV series Enlightened(2011-2012).
Image: Sarah Burns young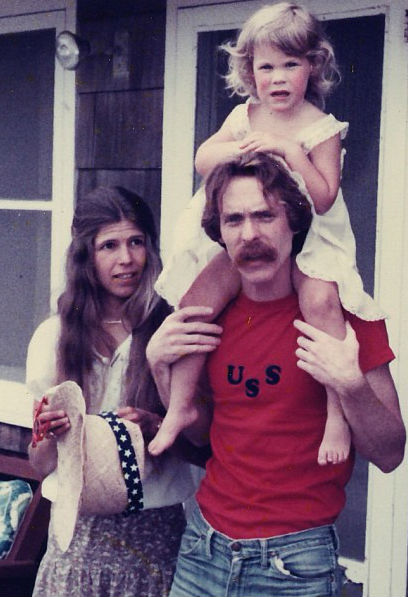 Image: Sarah Burns family: with Father & Mother in childhood
Some of the movies she has been part of are- I Love You, Man (2009), Life as We Know It (2010), Cop Out (2010), Going the Distance (2010), Enough Said (2013), Grandma (2015), A.C.O.D. (2013), Unforgettable (II) (2017), Slow Learners (2015), Brother Nature (2016), Monogamy (2010), Serial (2007).
Some of the TV series she has made appearances include- New Girl, How to Get Away with Murder, Flight of the Conchords, The Mindy Project, Party Down, The New Normal, Drunk History, Enlightened, The Eric Andre Show, Ben and Kate, Speechless, Wet Hot American Summer: Ten Years Later, Married, Garfunkel and Oates, First Dates with Toby Harris, Damage Control, Windy Acres, Bronx World Travelers, Special Look, Jump Cuts, Inside Carly, Awkward Boy, My Wife, the Ghost, Friend Us, Sidepiece
Sarah Burns Interesting Facts
Upright Citizens Brigade: Sarah has performed improvisational & sketch comedy at the theater.
She was listed as one of Hollywood's the top 25 funniest actresses by the Entertainment Weekly magazine in 2009.
She was bit nervous for her role in 'I love you man' as it had too many stars, she initially took lot of retakes, '9 million retakes' she puts it.
She went to college in San Francisco, after her college she went back to Brooklyn, New York.
She considers herself a- Dork.
As a child she liked to make time capsules and bury them.
She loves poetry, both reading and writing.
T.R.U.C.K.S: She is a member of the comedy troupe T.R.U.C.K.S.
During initial years of her career she used to work as assistant to people in helping them keep up with their schedule and stuff. She used to dress up in costumes like Barney the dinosaur at children's birthday parties.
She has performed her act at the All Jane Women's Comedy Festival in 2015.
bestfriends.org: She supports bestfriends.org, an organization which helps people adopt, save pets.
She obviously loves pets, She has a kitty named Imogene, a cat named Stuart.
She has been a vocal opponent of Donald Trump's presidency.
Sarah was on Midnight show in August 2015.
She had vitamin D deficiency when in High school.
Pen pals: Since her childhood she has had pen pals, she would write to friends in Canada and other parts of the country.
She is a women's rights activist, she participated in Women's march in L.A.
She doesn't drink alcohol often, but once in a while has beer.
She is close to her mother, who sometimes shares dirty jokes with her.
Sarah Burns: Photos, Pictures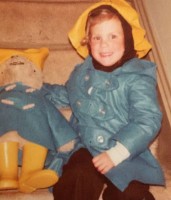 Sarah Burns childhood photo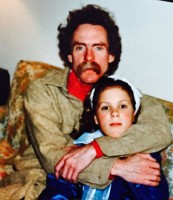 Sarah Burns with her father in childhood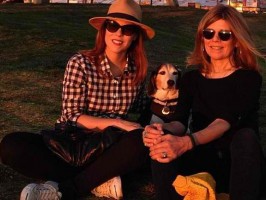 Sarah Burns with her mom and a pet