Biography
Iain Armitage is an American actor & critic. He played young Sheldon in the TV series Young Sheldon, a prequel to the super hit Big Bang Theory. His role as Ziggy Chapman in drama miniseries Big Little Lies was popular as well.
Childhood, Family, Personal Life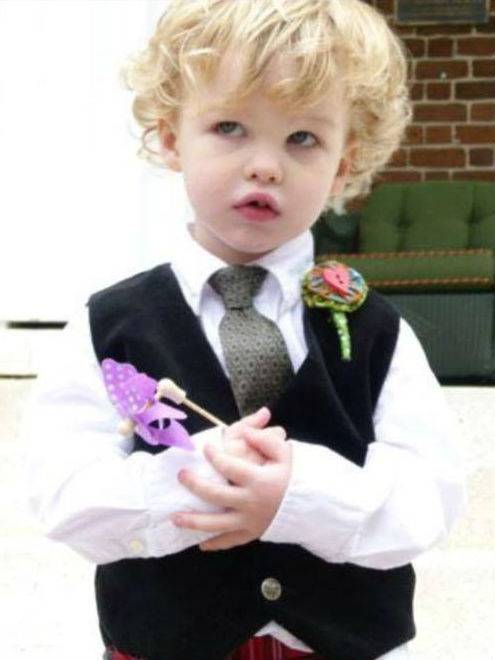 Image: Cute and adorable Iain Armitage
Iain Armitage was born on 15th July 2008 in Iain Armitage to Euan Morton (Euan Douglas George Morton)(father) an actor (nominated for Laurence Olivier Theatre Award) & Lee Armitage(Mother) a theater producer. His parents got married in 2004. He was brought up in Arlington.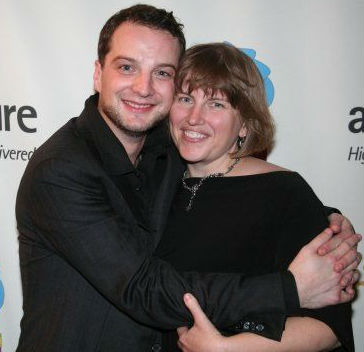 Image: Iain Armitage Parents: Euan Morton(Father), Lee Armitage(Mother)
His grandfather Richard Lee Armitage was an American Navy Officer who is a politician now. He was involved in Valerie Plame Affair.
Image: Iain Armitage grandfather Richard Lee Armitage
Career
Iain Armitage started as a theater critic, his video went viral on youtube. A Talent agent (Abrams Artists Agency) contacted his mother regarding an acting opportunity which his mother Lee Armitage refused at first but decided to give it a chance later.
He has appeared in the TV series like- Big Little Lies(2017), Law & Order: Special Victims Unit(2017), Young Sheldon(2017)
He has appeared in the movies like- The Glass Castle(2017), Our Souls at Night(2017)
Interesting Facts
Iain's father Euan's birth name is Iain Middleton, the share the same first name. His father changed his first name to Euan later.
At the age of 6 he made a video review, it went viral on youtube.
Youtube Channel: He has a good following on youtube (IainLovesTheatre), he had 5000 subscribers in March 2017, 6500+ in September 2017.
Ian's most popular reviews on youtube are: Peter Pan Live, Sunday in the Park with George, Hamilton, Titanic, Hedwig, Turnadot, Les Miserables, Gigi, Cats, Fun Home among others.
Agent Jamie Pillet contacted Iain's mother after seeing his videos for a role as an actor. Thus began Iain journey into acting.
He interviewed Vanessa Hudgens when he was 6 years old. He has also interviewed popular people like Matthew Morrison, Miss Chita, James Monroe, George Takei
He also makes videos of his singing on youtube. He has given quite a few live performances as well.
His mother says he talks all the time.
He has been interviewed by New York Post, Fox News among others.
Fishing with Jane Fonda: While shooting for the Netflix series 'Our Souls at Night' he met Ms. Fonda, he shared that he 'loved fishing but doesn't like hurting', she suggested he use a bent hook which does exactly that. Next day they went fishing together.
Iain likes theater more than TV shows and movies.
He can do splits on the mat.
He has a pet dog named Jamie.
He rescued couple of kittens once and the family took them in.
Iain's father on him: "It couldn't happen to a nicer kid, I would say that even if Iain wasn't my son., he is kind, generous, giving. He isn't selfish, he isn't mean, He's never had a tantrum in his life, never, not once.
He likes Tap dancing, he once Tap dancing in public collecting $500 for a homeless man.
He is a magic trick performer as well, he one performed for Jessica Biel.
He attended Emmy Awards (2017)
He has a blue belt in Tae-Kwon-Do (Martial Arts form)
For the role of young Sheldon, his mother recorded his audition at home and sent it to the producer which they liked and selected him.
One online portal called him "Pint-Sized Theater Critic"
Things Iain likes- Animals, Dancing, Gymnastics, Ice skating, Learning languages, Magic, Music, Playing, Swimming, Traveling, Imagining & meeting people.
He has a Twin & Quad pair of cousins.
He has won Shmazie Award, Awaresie Award.
Quotes
I liked fishing but I don't want to hurt any fish.
My main tool is my imagination
Movies are basically just playing, but bigger, and people watching.
(About theater) "You get so lost in it, you actually think it's a reality"
As long as it is not mean, it should come from your heart.