Biography
Jennifer Syme was an American actress, production assistant, personal assistant known for works such as Ellie Parker(2005), Lost Highway(1997), "Hotel Room".
Jennifer Syme was born on 7th December 1972 to Maria St. John(mother) & Charles Syme(father)- (a police officer at the time) in Pico Rivera, California, United States and lived there till she was 18 and later moved to Los Angeles to seek career in acting.
Death: Jennifer died on 2nd April 2001 in Los Angeles, California from a car accident. She was driven home from the party at Marilyn Manson's home by a friend. After a while Jennifer while trying to drive herself back into the party she drove her 1999 Jeep Grand Cherokee into the parked cars at the Cahuenga Boulevard in Los Angeles. She died instantly on the impact, the ejection had failed and she was not wearing the seat belt, she was 28 at the time. Jennifer's mother Maria St. John sued Marilyn Manson for the illegal substance Jennifer might have consumed at the party. She was buried at the Westwood Village Memorial Park Cemetery.
There were two rolled currency note with white powder inside, there were also 2 prescription medicine bottles inside the car.
Keanu Reeves & Jennifer Syme
Keanu Reeves and Jennifer started living together from 1998, Jennifer got pregnant in early 1999 and were expecting a baby girl in December, the baby had stopped moving and they went for an ultrasound, they had a stillborn baby girl (Ava Archer Syme Reeves) on December 24th 1999. They shortly separated after they lost the baby, during investigation Keanu revealed that they were back together, he was in fact a pallbearer at Jennifer Symes' funeral.
Jennifer Syme Facts & Trivia
Production Assistant: Jennifer worked as a production assistant on the sets of TV series "Hotel Room"
Receptionist: Jennifer worked for director David Lynch in his Asymmetrical Productions on the movie project "Lost Highway", she also had a minor role in the movie
Personal assistant: She worked as a personal assistant to musician Dave Navarro (of Jane's Addiction, Red Hot Chili Peppers fame) on a music label, as part of the staff.
David Lynch dedicated his 2001 movie Mulholland Drive to Jennifer Syme, she had previously worked for him as an assistant. It is believed that she introduced some musicians to David which helped him get better music for his movie "Lost Highway".
Jennifer was depressed and taking medications for back pain and depression before her death
She was attending film-supervision course at the UCLA at the time of her death.
She had lost her baby in 1999, her grandfather in 2000. Her mother Maria believes these deaths drove Jennifer towards drugs.
Jennifer Syme: Photos, Pictures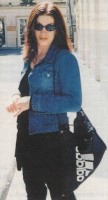 Jennifer Syme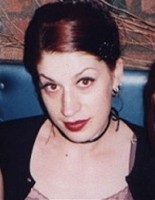 Jennifer Syme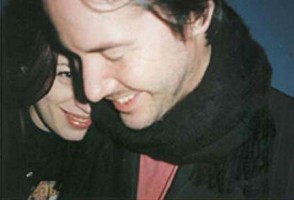 Jennifer Syme with boyfriend Keanu Reeves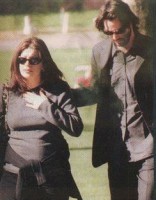 Jennifer Syme with boyfriend Keanu Reeves