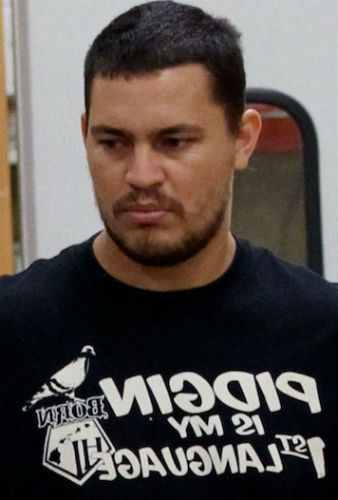 Norman Kali
Date Of Birth
1978
Age
46 years
Place Of Birth
Hawaii, United States
Zodiac Sign
Professions
Actor ,

Production Assistant

, Director (Assistant director)
Personal Information
Residence

Hawaii, United States

Religion
Christianity
Languages
Hawaiian , English
Nationality
American
Ethnicity
Polynesian
Complexion
Fair

Body Features & Measurements
Height

178 CM


5 Feet 10 Inches
Eye color
Black
Hair color
Black
Weight

75 KG


165 lbs

Shoe Size
8
Body Type
Average
Family Information
Son
Kahekili Kali (born in May 2011)

Education Qualifications
Education (High School)
Waimea High School
Love, Romance, Marriage
Girlfriends
Lisa Edelstein (Ex;actress)
Evangeline Lilly (Nicole Evangeline Lilly)
Career Information
Years Active
2003-
Favorites, Hobbies, Likes/ Dislikes
Hobbies
surfing
Rock Climbing
More Information
Net worth

$500,000-$1 million
Biography
Norman Kali is an American production assistant, actor & director who has worked in popular projects such as "Lost", "North Shore", 50 First Dates(2004), The Big Bounce(2004), Undercovers(2010), The Prince of Motor City(2008),Special Delivery(2008), The Hobbit: The Desolation of Smaug(2013).
His girlfriend Evangeline Lilly is a popular actress and singer. He is from Hawaii, United States.
Family - childhood
Norman was born in 1978 in Hawaii, United States. He grew up in Hawaii. Now lives in Hawaii with his girlfriend and 2 children.
Education
Waimea High School: Norman graduated from the 'Waimea High School' located at

9707 Tsuchiya Rd, Waimea in Hawaii. Norman was voted "Most likely to be famous by our 20th Reunion" at the 10th year reunion event at the school.

Graduation Day guest speaker: Norman was invited by his High school to speak at the 2011 graduation event. Norman started it off wih humor, "I'm 29 years old, have no college degree, am currently unemployed and I'm here to talk to you about success". He made the students repeat the mantra "I wake up every day & say I love my life" [3]
Girlfriend - Dating
Norman Kali & Evangeline Lilly
Norman has been in relationship with the Canadian actress/ singer Evangeline Lilly since 2010. They met during the shooting of the TV series "Lost", he was one of the production assistant on the show. Initially Evangeline shifted to Hawaii to live with her boyfriend Norman (who is from Hawaii). The couple have been together for over a decade now, they live in Hawaii with their two beautiful kids & they have remained unmarried.
Evangeline wrote beautiful lines on relationship on her "New Year" instagram post.
".. Love is a word thrown around a lot, relationships can be over simplified in the media, but the truth is that not everyone knows love, not everyone is rich in friendship, not everyone has that bounty. I am so grateful for mine and my desire for 2020 is that I would nurture my relationships, that I would deepen those that I am lucky enough to have.."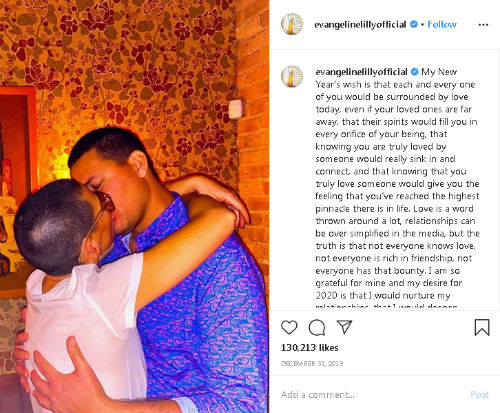 [Norman Kali & Evangeline Lilly]
Son
The couple had a son born on 23rd May 2011 [1]. The baby was born at home through natural delivery, birthing lasted 30 hours. Evangeline, the mother was 32 at the time. The son has been named- Kahekili Kali, "Kahekili" means "Thunder" in the Hawaiian language. The baby was fittingly named 'Thunder' because there was thunderstorm all around when he was entering this world.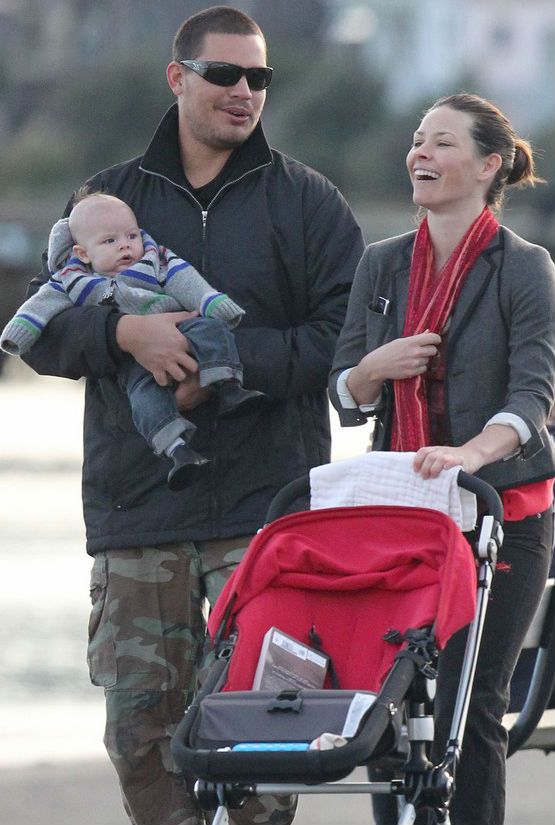 [ Norman Kali Family: girlfriend and child ]
Daughter
Norman & Evangeline had a daughter born in November 2015.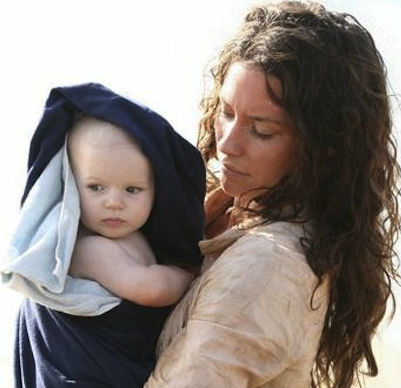 [ Norman Kali's girlfriend and daughter ]
Norman Kali & Lisa Edelstein
Norman has previously dated actress Lisa Edelstein (of "House", "Girlfriends' Guide to Divorce", "Keeping the Faith" fame) back in 2009 for about 6 months, she is 12 years older than him. They parted on friendly terms due to compatibility issues. She later married artist Robert Russell in 2014. [2]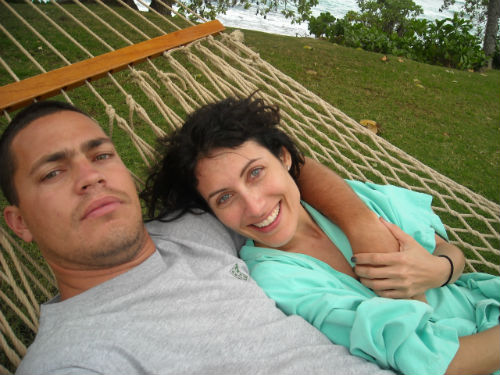 [ Norman Kali & Lisa Edelstein ]
Facts & Trivia
The Beginning: Norman moved to Los Angeles at the age of 18 seeking career in Hollywood. He dropped out of school at the age of 16.
Likes Outdoors: Norman likes outdoor activities like Rock climbing and Surfing (like a true Hawaiian)
Stay at home father: Norman is a happy stay at home father, he supports his girlfriend's career and looks after the children, he has a career of his own too. His girlfriend Evangeline is believed to have said she likes getting pregnant (surely that keeps Norman busy at home )
Social Media presence: He doesn't have an official social media account.
Philanthropy

Hanapepe Colts Pop Warner Association: He volunteers for the Association, he has helped them with dispensing flying saucers to help with fundraising. [4]

Is Norman Kali Gay?

No, Norman Kali has a girlfriend in actress Evangeline Lilly and has two children with her.
Career
Lost
Norman has worked in the fantasy drama "Lost" from 2005 to 2009. From 2005 to 2007 he worked as a production assistant, in 2008 and 2009 he worked as production staff. In the episode "He's Our You" (season 5 Episode 10) he worked as the 2nd assistant director. He has worked in a total of 48 episodes of the series. Jorge Garcia, Josh Holloway, Yunjin Kim, Terry O'Quinn, Naveen Andrews played the main roles in the series.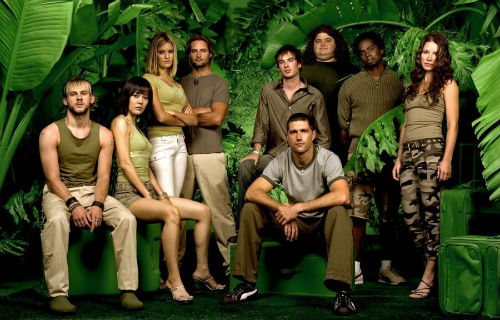 [Lost TV series cast ]
In some way "Lost" is a special time of his career as well as personal life. He met his girlfriend Evangeline Lilly (who played Kate Austen) on the sets of the series. Norman has two children with her.
North Shore
Norman worked in the Hawaiian themed Romantic Drama series "North Shore" as production assistant in all of the 21 episodes of the series from 2004 to 2005. It was directed by Peter Elkoff and starred- Jason Momoa, Kristoffer Polaha, Nikki Deloach, Corey Sevier, Brooke Burns, Amanda Righetti and others.
Filmography
| Year | Movie | Character | Job type | Comments |
| --- | --- | --- | --- | --- |
| 2013 | The Hobbit: The Desolation of Smaug | Laketown Spy | Actor | |
| 2013 | Dress | | Production manager | Short |
| 2011 | Off the Map | Rescue Worker | Actor | "Es Un Milagro" ( Season 1 Episode 7) |
| 2010 | Undercovers | | 2nd assistant director | Instructions, Devices, Jailbreak (Season 1 Episode 2-4) |
| 2005-2009 | Lost | | 2nd assistant director; production staff | 48 Episodes |
| 2008 | Tropic Thunder | | special effects foreperson | |
| 2008 | The Prince of Motor City | | 2nd assistant director | TV Movie |
| 2008 | Special Delivery | | 2nd assistant director | TV Movie |
| 2004-2005 | North Shore | | production assistant | 21 Episodes |
| 2003 | Tears of the Sun | | location assistant | |
Quotes
I wake up every day & say I love my life [3]
Sources