Biography
Kaitlan Collins is an American journalist, CNN White House Correspondent, writer, reporter and blogger.
Kaitlan Collins was born on 7th April 1992 to Jeff Collins a Senior Mortgage Banker in Alabama, United States.
Kaitlan Collins Interesting Facts & Trivia
The Daily Caller: Kaitlin previously worked for the conservative American news wesbite 'The Daily Caller' as their White House correspondent. She started her career there in June 2014 and was later promoted as the white house correspondent in 2017
Education: Kaitlin completed her High school from Prattville High School, She went to University of Alabama for her graduation where is first opted for Chemistry, but later moved to political science and journalism.
Alpha Phi International Women's Fraternity (ΑΦ): Kaitlan was a member of the Alpha Phi sorority.
Blogger: After her graduation from the University of Alabama Kaitlan tried blogging for a while.
Writer: Kaitlan has written for various journals and news papers as a freelancer.
CNN career: Kaitlan moved to CNN in June 2017, she continued her previous job of White house correspondent, but for CNN. She toured Asia with the team of president Donald Trump.
White House press conference suspension: She was suspended from a white house press conference, officials claimed that she asked inappropriate questions. White house officials claimed she was shouting and refusing to leave, American news networks however stood in support of CNN reporter on the issue, including the conservative news networks. It is believed that the question was about Donald Trump's personal lawyer Michael Cohen in relation with Russian president Putin.
Kaitlan has appeared on various TV & web shows with Ben Shapiro, Ticker Carlson, Brian Williams, Kate Bolduan, Anderson Cooper, Jake Tapper, Erin Burnett among others.
Siblings: She has three younger siblings, 2 brothers- Cole and Brayden and a little sister in Lena Grace.
Her family has a puppy named Baxter, she calls him her puppy brother.
Education: She studied her High School in Prattville High School, Alabama and did her graduation at the University of Alabama.
Boyfriend: Kaitlan has been dating Will Douglas, the founder of Crimson Care Pharmacy Care in Texas since 2016.
Kaitlan Collins Quotes
[About her unofficial ban from the white house] I'm from Alabama. I'm not rude.
Kaitlan Collins: Photos, Pictures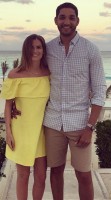 Kaitlan Collins with boyfriend Will Douglas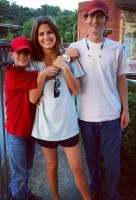 Kaitlan Collins with brothers- Brayden Collins & Cole Collins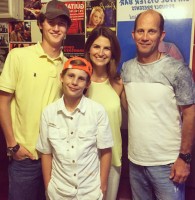 Kaitlan Collins Family: brothers- Brayden Collins & Cole Collins, father Jeff Collins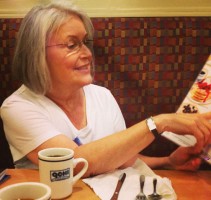 Kaitlan Collins with mother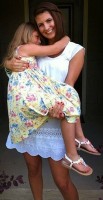 Kaitlan Collins with sister Lena Collins