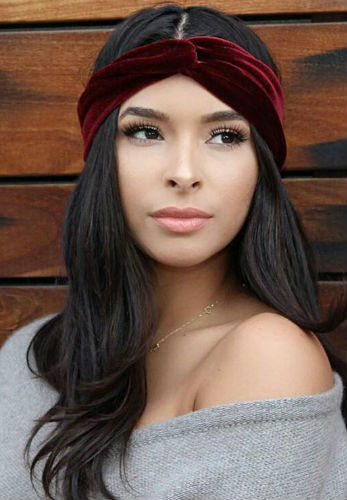 Jessica Caban
Date Of Birth
June 13, 1982
Age
41 years 5 months 18 days
Day of Birth
Sunday
Place Of Birth
New York City, New York, Unites States
Zodiac Sign
Gemini
Professions

Designer

, Model , Actress
Full Name

Jessica Marie Caban
Personal Information
Residence

New York City, United States

Religion
Christianity
Languages
Spanish , English
Star Sign
Gemini
Nationality
American
Ethnicities
Puerto Rican , Hispanic , Latina
Complexion
Fair

Body Features & Measurements
Height

163 CM


5 Feet 4 Inches
Eye color
Dark Brown
Hair color
Dark Brown
Weight

53 KG


117 lbs

Shoe Size
6.5 (US)
Dress Size
4 (US)
Figure Measurements
35-24-34
Figure Type
Hourglass
Bra Size
32C
Family Information
Father
Charles Caban (Charlie Caban)
Mother

Maggie Caban

Nieces
Mila Rose Hernandez (Eric Hernandez daughter)
Vida Valentina Hernandez (Eric Hernandez daughter)

Love, Romance, Marriage
Boyfriend
Bruno Mars
Career Information
Debut (Movie)
Are You for Great Sex?
Debut (Song)
Holla (Proyecto Uno)
Years Active
2002-
Debut (TV)
Model Latina(2008)
Social Networks, Web links
Twitter Profile
Jessica Caban Twitter Profile
Instagram Profile
Jessica Caban Instagram Profile
Contact
Manager
Q Management
Talent Agent
EQ Enterprises
More Information
Net worth

$1-10 Million
Biography
Jessica Caban is an American model & actress. She contested the first-ever Model Latina championship in 2008 and won it. Jessica Caban is the girlfriend of Bruno Mars, a popular American singer, they have been in a relationship since 2011.
Childhood - Family
Jessica Marie Caban was born on 13th June 1982 in New York City, New York, United States to Charles Caban(father) [5][6] & his wife Maggie Caban(mother) [7]. Jessica was raised by her Puerto Rican parents in the Spanish Harlem (Upper Manhattan), New York city.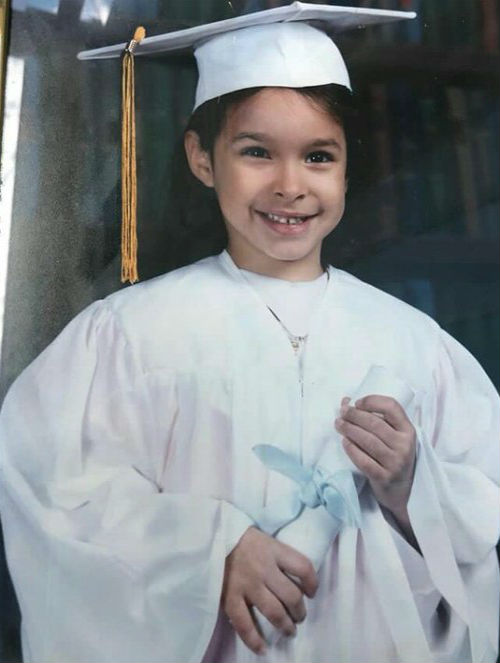 [ Jessica Caban childhood ]
Parents
Jessica's parents are Puerto Ricans settled in New York, Jessica's parents have known each other since they were just 13 years old [3]. Both of Jessica's parents work in the hospital [4].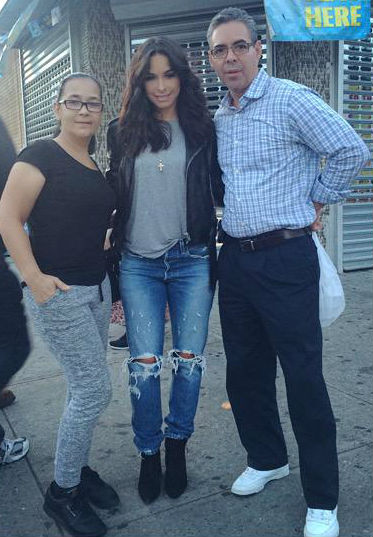 [ Jessica Caban with parents ]
Brother- Charlie
Jessica has an older brother named Charlie Caban (He is also a Gemini like Jessica). Charlie has a very protective relationship with his little sister, his words for his sister on graduation- "You are the most respectable girl I know. You're smart, kind and beautiful but if anyone messes with you as you go on in your life I will still be here to smash their face" [9]
To that Jessica replied- "I have always had the upmost respect for my big brother. He was always so tough on me & more of a guardian. Being athletic and super smart he was also my competition because to me he was the best. We would compete to see who would bring home straight 'A's"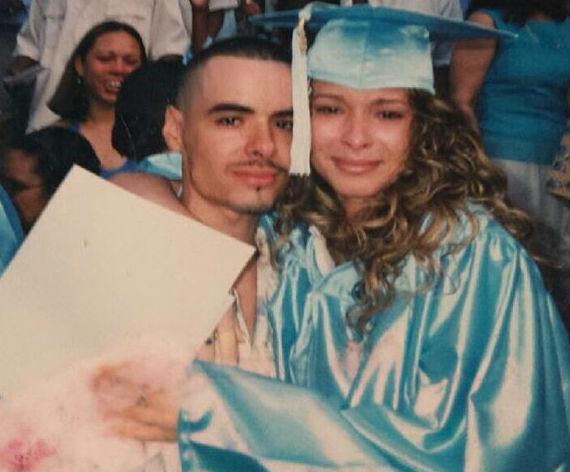 [ Jessica Caban with brother Charlie Caban ]
Boyfriend - Dating
Bruno Mars & Jessica Caban
Bruno Mars & Jessica Caban started dating in 2011, She met Bruno Mars at a dinner when she was in a New York restaurant with her friends. They have been together since then. She is 3 years older then Bruno Mars.
Living Together: In 2012, Jessica moved in with Bruno Mars to live in his $3 million manor in the Los Angeles.
Bruno & Jessica Breakup and patching up: For a brief period they broke up, but soon got together patching up the differences. The song "When I was your man" from the album "Unorthodox Jukebox" is believed to be inspired by the brief separation they had.
Jessica & Bruno' Sisters: Jessica is said to share a pleasant relationship with Bruno's sisters The Lylas. She is often seen partying or shopping with them.
Grammy Awards: Bruno Mars showed up at the Grammys with his girlfriend Jessica Caban in 2014. It was the first open high profile event for the couple together.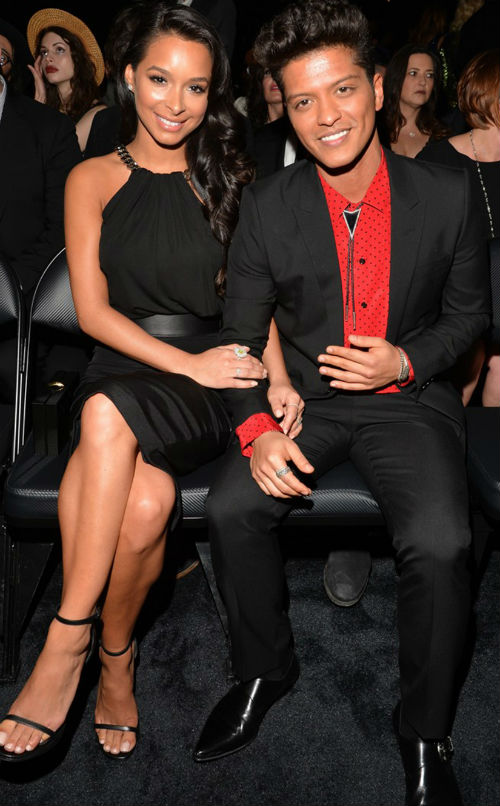 [Jessica Caban & Bruno Mars together at the Grammys]
Pregnancy Rumors: In March 2017 it was reported that Jessica was pregnant with Bruno's baby. These seem to be just media rumors without proof. Rumors have been coming up every now and then.
Later in December 2018 Jessica posted a pic of herself with Bruno with his hand on her stomach, it was actually a post on becoming "godparents" to their friend's child. Some mistook it as "signal" for her pregnancy.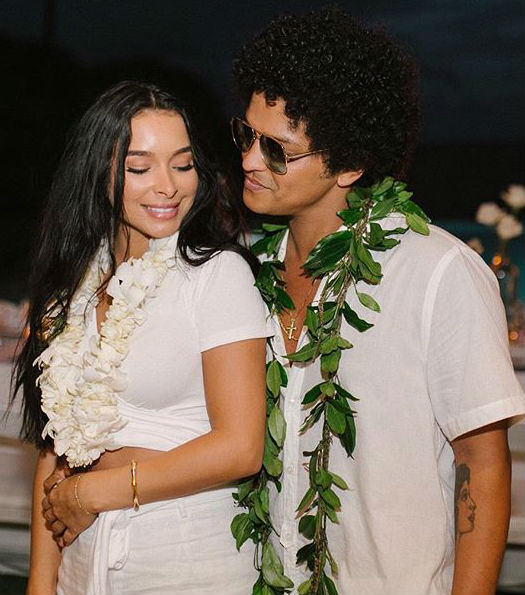 [ Jessica Caban pregnancy rumors ]
Twitter vitriol: She was wrongly assumed by the twitterati to have been disappointed by Bruno's dedication of Grammy's to his deceased mother, twitter users announced their hatred towards the star quite openly. It was also media's error in blowing things up.
Career
Representing Jennifer Lopez's line: Jennifer Lopez made a nation wide search to find models and promoters for her fashion lineup J-LO in 2002, Jennifer was the second best in Jennifer Lopez's final list.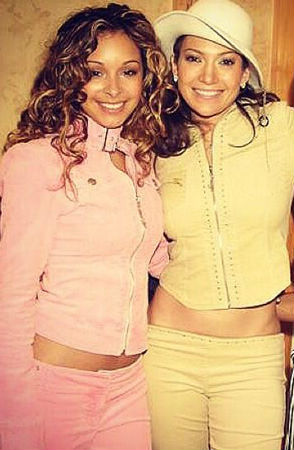 [ Jessica Caban with Jennifer Lopez ]
Commercials: Jessica after gaining fame representing J-Lo, got chances in many commercials and featured in many magazines.
TV series Debut: Jessica made her debut on TV(series) with the series Jane the Virgin(2016-) an American satirical romantic comedy, she played the role of Sonia, a non recurring role in it.
J. Marie Swimwear
Jessica has a swimwear line named after herself, they are a worldwide shipping fashion wear. Swimwears are designed by Jessica Caban herself. The designs are inspired by "Latin roots, femininity, love for travel and beaches" as per the founder's words.
Model Latina
In 2008, Jessica landed in the reality Show Model Latina aired on Si-TV, a reality show for Latino models shot in the Los Angeles, it was the first season of the show and featured other competitors like: Darlenis Duran, Linda Moreno, Karina Florez, Victoria Ortiz and others. Jessica won the competition. As the award of the competition she got $10,000 worth contracts with Q Management, she got featured in magazines and commercials.
She has appeared in 17 episodes of the show, initially as the contestant and later as a "guest judge". The episodes of the show she has been part of are:
| Year | Name | Season | Episode |
| --- | --- | --- | --- |
| 2008 | On-Call Part 1: NY | 1 | 1 |
| 2008 | On-Call Part 2: Miami | 1 | 2 |
| 2008 | On-Call Part 3: LA | 1 | 3 |
| 2008 | Ugly Beauty | 1 | 4 |
| 2008 | Jessy's Girl | 1 | 5 |
| 2008 | Frugal Fashionista | 1 | 6 |
| 2008 | Booty Botique | 1 | 7 |
| 2008 | Kitchen Goddess | 1 | 8 |
| 2008 | Mi Gente | 1 | 9 |
| 2008 | Viva Latina | 1 | 10 |
| 2008 | A Model Recap | 1 | 11 |
| 2008 | Curtain Call | 1 | 12 |
| 2009 | Rock the Runway: Part I | 2 | 12 |
| 2009 | Rock the Runway: Part II | 2 | 13 |
| 2010 | Runway Showdown | 3 | 13 |
| 2011 | Sin City Thrills | 4 | 11 |
| 2011 | The Winner Is... | 4 | 13 |
Jane the Virgin
In Jane the Virgin, Jessica has played the recurring role of Sonia. She has appeared in five episodes of the series between 2016 and 2018.
Episodes she has appeared in are:
"Chapter Forty-Eight" (Season 3 Episode 4)
"Chapter Fifty-Six' (Season 3 Episode 12)
"Chapter Sixty-Seven' (Season 4 Episode 3)
"Chapter Sixty-Eight" (Season 4 Episode 4)
"Chapter Seventy-Five" (Season 4 Episode 11)
Are You for Great Sex? (2010)
In the "boundary-pushing" story of exploration of sexual Love- "Are You for Great Sex?" written and directed by Cynthia Hsiung, Jessica plays Thea Gala Larson a woman who has great sexual relationship with her Mateas Rossi (played by Walter Vincent).
Thea and Mateas are busy in their own life. Thea with her unhappy marriage, mother's disease, her own busy schedule at work, pressure of having kids before fertility clocks runs out. Mateas with his busy career as a world-traveling consultant.
Only thing the two have together is sex, it is the great sex that has bonded them, they share a deep soulful relationship that they haven't felt before.
The cast also included- Taso Mikroulis (as George), Alexandra Cleavely (as Dara Brooks), Paul Hickert (as Jack Larson), Katie Maguire (as Elina) and others.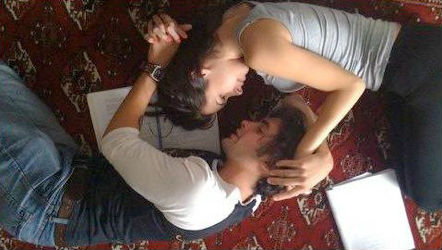 [ Jessica Caban- Are you great Sex? ]
The movie has won numerous awards, including- "Narrative Award of Merit " at the "Los Angeles Cinema Festival" in 2010. It was the "Official Selection" for "Narrative Feature Film" from the "Boston International Film Festival".
Interesting Facts & Trivia
Jessica Caban is represented by- EQ Enterprises.
Animal Lover: She is a dog lover, she has had a pet dog named Geronimo [8], she also shares videos of other animals frequently on her social media timeline
Childhood dream: If she wasn't an actress she would have liked to become a director or a lawyer.
Cooking: She likes cooking and is great at it, she loves multi-cuisine food. She once taught her mother to cook Garlic Spam Fried Rice over the phone.
God parents: Jessica Caban and Bruno Mars are godparents to the child of Eric Hernandez (Bruno's brother & The Hooligans' drummer) & his wife Cindia Hernandez. [2]
Vegan: she is a Vegan/ Vegetarian. She often promotes awareness videos/ images/ news items that request people to be humanitarian and stop eating animals.
Philanthropy:

She promotes animal rescue organizations
Australian forest fires: she requested people donate generously to the cause of Australian fire victims of 2019
Filmography
| Year | Work | Character | Comment |
| --- | --- | --- | --- |
| 2016-2018 | Jane the Virgin | Sonia | 5 Episodes; Recurring role; |
| 2010 | Are You for Great Sex? | | |
Music Videos
| Year | Song | Artist | Comment |
| --- | --- | --- | --- |
| 2012 | Whatta Man | Bruno Mars | uncredited |
| 2002 | Holla | Proyecto Uno | Her debut video |
Awards
| Year | Won? | Award | Project | Category | Comments |
| --- | --- | --- | --- | --- | --- |
| 2010 | WON | Boston International Film Festival | Are You for Great Sex? | Best Acting Performance | |
| 2010 | WON | Hoboken International Film Festival | Are You for Great Sex? | Best Actress | |
Sources