Biography
Juliet Rylance is an British actress & producer. She is known for playing Elizabeth in A Dog's Purpose(2017), Rebecca in Love After Love(2017), Rebecca Harper in TV series McMafia(2018-), Alison Hawthorne-Price in American Gothic(2016), Lisa in amok(2015), Cornelia Robertson in The Knick(2014-2015), Tracy in Sinister(2012), Janelle in Frances Ha(2012).
Juliet Rylance was born on 26th July 1979 in London, England to Chris van Kampen(father)-an architect & Claire van Kampen(mother)- a director, composer and writer.
She had a younger sister named Nataasha van Kampen who was an actress and film maker, she acted in Nocturne (2009), she unfortunately died young at the age of 28 in 2012 from Brain hemorrhage.
Juliet Rylance's marriage to Christian Camargo
Juliet met American actor Christian Camargo while working at the Shakespeare's Globe (a global theatre in London) for a play directed by her step father Mark Raylance. The couple got married at the New York City Hall in 2008.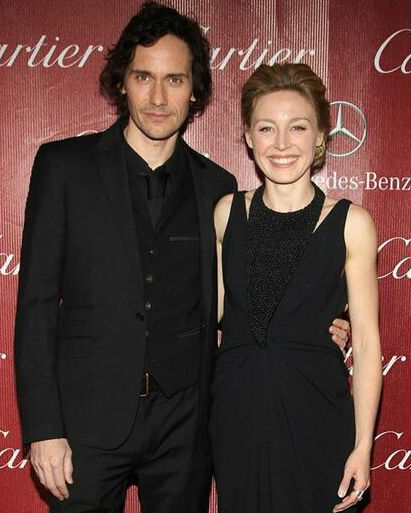 Image: Juliet Rylance with husband Christian Camargo
Juliet and Christian have appeared together in "The Tempest" (as Orlando & Rosaling) and "As You Like It" (as Ariel & Miranda)
Juliet Rylance Facts & Trivia
Juliet Rylance: Juliet changed her surname to Rylance later in her life, she was given the name Juliet van Kampen at birth. Her birth parents divorced when Juliet was just 7 years old. She took her stepfather's surname.
Becoming actress: She was 7 when she first got interested in acting, she saw her stepfather and mother take stage for years, she naturally grew interested in acting, but was bit afraid to take to the stage, her then boyfriend encouraged her to join RADA(The Royal Academy of Dramatic Art), she gave a try and got selected and became an actress and film maker
Aftermath of parents' divorce: Her parents divorced when Juliet was 7 and Nataasha was 3.5 years old. The children would spend a week at their mother's place and another at her father's place, they resided on the oppoiste sides of London. Juliet's mother was married to Mark Rylance by this time, for the sake of their children 3 parents would meet once a week. All theree remained very friendly through the childhood of children, in fact Juliet's two fathers (father and stepfather) go on trips together sometimes.
The Royal Academy of Dramatic Art (RADA): She studied at The Royal Academy of Dramatic Art, a drama school in London, England. Where she got trained in film, TV and theatre
Producer: She produced the comedy drama Days and Nights (2014)
Theater of Memory: Juliet started a production company with her friends David Sturzaker and Tamara Harvey. The company produced theaters such as- Romeo and Juliet, Bash: Latter-Day Plays.
Theater: Other than her works in London theaters (Bash: Latter-Day Plays, Troilus and Cressida, I Am Shakespeare, Romeo and Juliet) She has played in Othello at the Desdemona theaters in New York City. As You Like It, The Tempest, Three Sisters, The Cherry Orchard, Ivanov, Twelfth Night are among her other works in theatre.
Lucille Lortel Award: Juliet had received a nomination at the prestigious Lucille Lortel Awards for her performance in Othello as Desdemona.
Obie Award (Off-broadway theatre awards): She won an Obie Award in 2010 for her performance as Rosalind in "As you like it"
Satellite Awards: She won the award as a part of the cast of The Knick in 2014.
She is a A-level artist, she paints occasionally. She taught painting at the hospice after her days at the academy.
Before career as an actress: She worked at the coffee shop "Cafe Storm" near Shakespeare's Globe in London right after college, She worked as a manager at a Sicilian restaurant
Activism: She supported women who were victims of sexual harassment (particularly in Hollywood) and had started #MeToo movement. Also supported women's March of 2016.
Green juice is a part of her diet.
She has a pet dog named Garth
Residence: Juliet and husband Christian share their time between their residences in London and New York.
Peace One Day: She is peace ambassador for the NGO 'Peace One Day', it was responsible for UB announcing an 'International Day of peace' on 21st September
She dreams of owning a first generation Porsche 911.
She likes riding through the London city in a cab, hearing about the places from another person's (driver's) perspective.
Live Life, Love Life. Laugh: This is the Motto of Juliet's life, it was the motto of Nataasha, her sister.
She is passionate about climate change issues.
Juliet Rylance Quotes
I've always wanted to act. I come from a family rooted in the arts so I think I naturally gravitated towards performing from an early age.
We are not God. We are tiny, tiny part of Nature.
Don't Mourn - Organize
Experience is everything.
Love Life. Be Life. Be Love.
Not all those who wander are lost.
Focus your Intention: it is the starting point of every journey.
The stage has always been my comfort zone, I feed off that relationship between actor and audience
Having three parents- three role models- has, in hindsight, been the greatest blessing
My sister's death has made me more focused on being in the moment
The key is to be ever evolving and responding, not to make too many decisions or hold opinions that box you in. Far better to be soft and moldable like the wax from a lit candle
Wisdom in this profession is knowing when the real gifts land in your lap and having the courage to seize the real opportunities.
[Going into family business] It is both wonderful and challenging at the same time, more wonderful than challenging.
(As a child, I wanted) To be a storyteller and a peace ambassador. Not much has changed.
Sometimes we think of peace as a huge idea that's way away from us and impossible to reach, but actually it is about the microcosm within the macrocosm, tiny human family within the larger family, we take care of disagreements and that is how we achieve peace.
I only wish I'd spent more time absorbing all my education had to offer and less time rebelling.
Compassion and empathy are the two things that evade me the most and I strive for the most.
[About fitness] Like a musician with a violin, as an actor the instrument is the body. So I try to keep it in tune.
[About her greatest achievement] Learning that I don't always need to be right. Saying sorry, owning my part.
[About her opinion of afterlife] I believe in the soul. Which makes the idea of an afterlife a possibility.
[Rating herself out of 10] 7 to 8, Regrettably, I'm a perfectionist.
Sources
Juliet Rylance: Photos, Pictures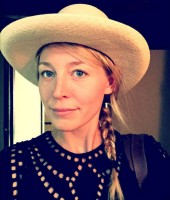 Juliet Rylance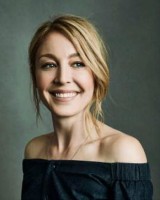 Juliet Rylance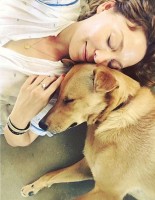 Juliet Rylance with her pet Garth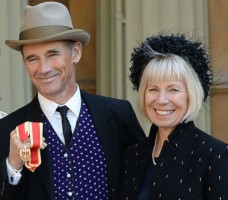 Juliet Rylance's parents- Mother (Claire van Kampen) and stepfather(Mark Rylance)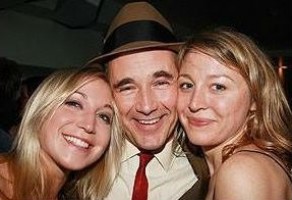 Juliet Rylance with sister Natasha van Kampen and Mark Rylance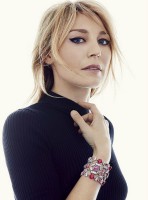 Juliet Rylance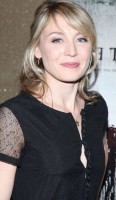 Juliet Rylance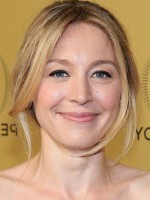 Juliet Rylance