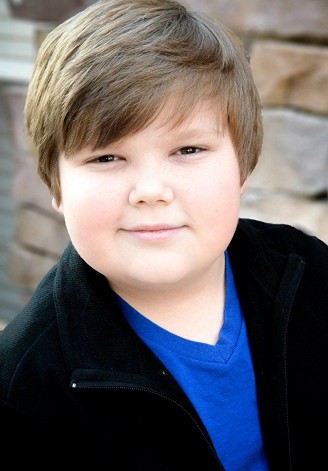 Jeremy Ray Taylor
| | |
| --- | --- |
| Date Of Birth | June 2, 2003 |
| Age | 20 years 5 months 29 days |
| Day of Birth | Monday |
| Place Of Birth | Bluff City, Tennessee, United States |
| Zodiac Sign | Gemini |
| Profession | Actor |
| Birth Name | Raymond Taylor |
| Full Name | Jeremy Raymond Taylor |
| Other Name | Jeremy Taylor |
| Stage Name | JRay the Great (Magic) |
Personal Information
Residence

Bluff City, Tennessee, United States

Religion
Christianity
Language
English
Nationality
American
Ethnicity
White
Complexion
White
Trademarks
Chubby cheeks , Cute face

Body Features & Measurements
Height
165 (2019) CM
5 Feet 5 Inches
157 (2018) CM
5 Feet 2 Inches
Eye color
Brown
Hair color
light brown
Weight
60 (2018) KG
132 lbs

Shoe Size
6
Figure Type
Oval
Family Information
Brothers
Benjamin Taylor (older)
Chris Kiser (older)
Zachary Alan Kiser (oldest)
Sister

Logan Day

Grandfather
William Pete Grubbs (Maternal)
Grandmothers
Diana Grubbs (Maternal)
Carol Taylor
Aunt
Angie Grubbs (Maternal)
Sisters In-Law
Kelsey Kiser
Brandi Kiser
Body Build
Large

Career Information
Debut (Movie)
42 (2013)
Years Active
2011–
Debut (TV)
Reed Between the Lines (A family sitcom; 'The C is Silent'; S02E05)
Favorites, Hobbies, Likes/ Dislikes
Hobbies
Reading
Trampoline
Favorite Actor
Chris Pratt
Favorite Foods
Turkey
Barbeque
Doritos
Sushi
French fries
Taquitos
Provolone sticks
Favorite Movies
Avatar (2009)
Holes (2003)
Favorite Singer
Taylor swift
Favorite Sport
Football (American)
Favorite Destination
Paris
Favorite Song
Sound Of Silence (Sad Song)
Favorite TV show
The Ellen Show
Likes
Magic Tricks
Comedy
Camping
Dancing
Shoes
Jokes
MArtin Luther King Jr.
Football
Black Panther (movie)
swimming
Dislikes
Cold butter at restaurants
Favorite Sports Team
Philadelphia Eagles
Favorite superhero
Black Panther
Favorite Snack
Cheese Fries
Favorite Pet
Goat (From his farm)
Favorite Social Media
Twitter
Social Networks, Web links
Facebook Profile
Jeremy Ray Taylor Facebook Profile
Twitter Profile
Jeremy Ray Taylor Twitter Profile
Instagram Profile
Jeremy Ray Taylor Instagram Profile
YouTube Channel
Jeremy Ray Taylor YouTube Channel
Contact
Contact (Email)

management@jeremyraytaylor.com

Contact(Phone)

+1 310-288-8000

Talent Agents
The Avenue Agency (Nashville)
Paradigm Talent Agency (Beverly Hills)
Fan Mail
Jeremy Ray Taylor, PO Box 3056 Bristol, TN 37625
More Information
Role Model
Jack Black
Net worth

$150,000
Biography
Jeremy Ray Taylor is an American actor known for playing Ben Hanscom in supernatural horror film IT(2017) and the sequel It: Chapter Two(2019), Sonny Quinn in Goosebumps 2: Haunted Halloween(2018). He has also appeared in 5 episodes of James Corden's Next James Corden(2018), and made brief appearances in TV series Reed Between the Lines, Good Behavior, Schooled among others.
Jeremy Ray Taylor was born as Jeremy Raymond Taylor on 2nd of June 2003 in Bluff City, Tennessee, United States to Michael Taylor(Father) & Tracy Taylor (Mother)- a manager in a band. Jeremy is the last of the six children of his mother. He grew up in the family farm in East Tennessee.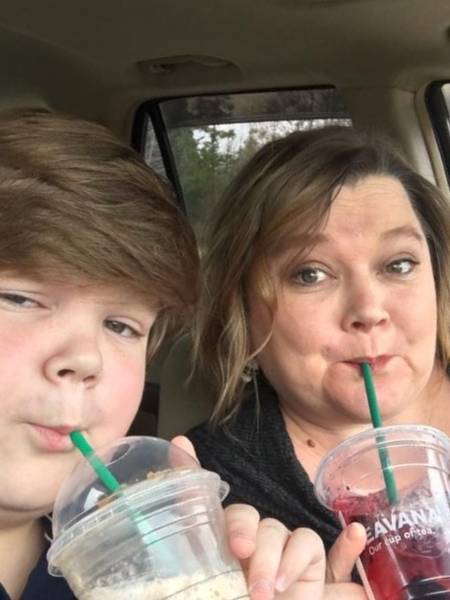 Image: Jeremy Ray Taylor with mother Tracy Taylor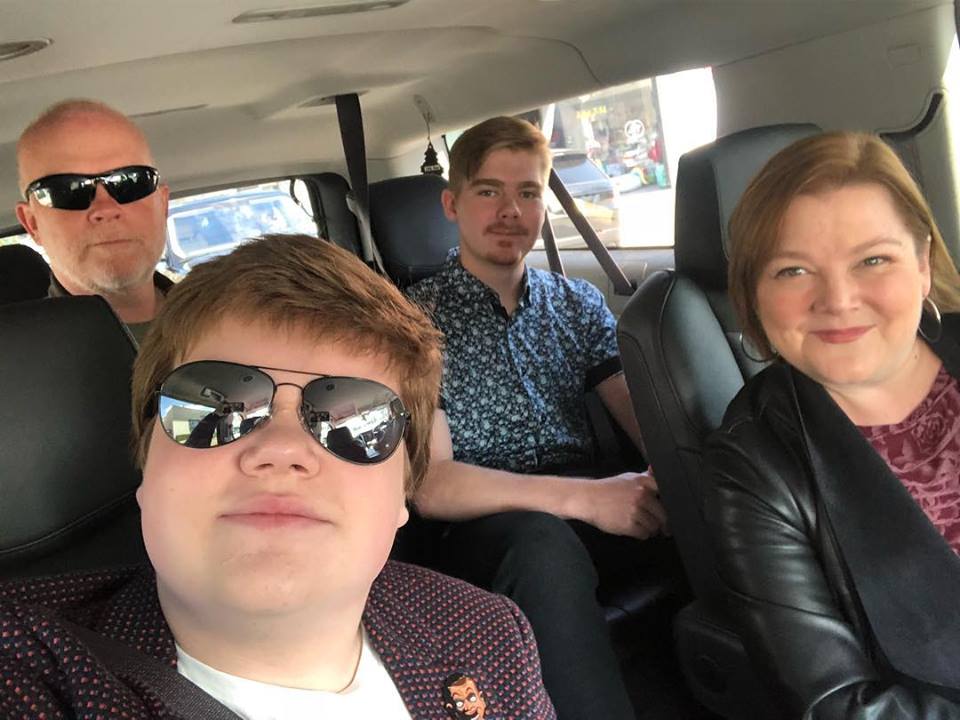 Image: Jeremy Ray Taylor Family- Mom & Dad, brother Benjamin
Ethnicity: Jeremy is mostly of European ancestry, with a mix of English, German/ Swiss, Irish, Welsh and some Cherokee Native American.
Facts & Trivia
The beginning: Jeremy started his acting career at the age of 8, He was on a business trip with his mom when he accidentally got a chance to act. "Reed Between the Lines" was his first ever professional acting gig.
Jeremy & Raymond: Raymond was his grandfather's name, Jeremy was the first name given to him at the birth. Jeremy Raymond is the name he has chosen for stage.
Pen pal: Jeremy had a pen pal with who he had a to and fro writing relationship. His friend wrote a poem dedicated to Jeremy.
Youtube Channel: Jeremy has an youtube channel named Just being Jeremy. He posts videos related to basketball, magic tricks, trampoline tricks, food reviews..
As a child he liked making picket snowman, putting up his own Christmas tree, playing with fake mustache.
Orth Homes Ad: He has appeared in a commercial for "Orth Homes" a quality affordable homes in Johnson city. He has also appeared in commercials for Cartoon Network and Disney .
MTV Movie + TV Award: Taylor and his cast mates in Goosebumps 2 won the for Best On-Screen Team.
Emmy Award: TV series "James Corden's Next James Corden" which Jeremy was part of won the Emmy for Outstanding Short Comedy/ Drama Series
He has worked with prominent actors such as Bill Skarsgard, Gerard Butler, Harrison Ford, Paul Rudd & others
#WeAllSpark: (SPARK=Small Personal Acts of Real Kindness)- An initiative Jeremy started to bring out positive change in the world with simple acts of kindness and love. The idea was to show appreciation and love towards family and helping the larger world by helping to keep it clean and help the needy
Comic Con Fan: He is a fan of Comic cons, makes a visit once in a while.
He likes shoes, from Reeboks to Nike and all.
He likes animals, he sometimes takes care of pups that belong to other family members. Likes visiting zoo as well
He acted in Ant-Man, apparently the scene did not make the final cut
Lot of his family members are/ were in the service, his 2 grandfathers were in the service and 2 brothers too.
His 3 favorite words: Moist, Succulent, Squirt.
He had a pet goat named Gilby
He couldn't ride a bicycle until he was 12, he only learnt it when he was 12.
He has watched the Avatar(2009) a plenty of times .
Pumpkin spice is his favorite scent
Favorite Karaoke Song: Bohemian Rhapsody
Favorite Powerpuff Girl: Pinky (The green one)
Quotes
I'm a 14 year old boy that lives in a farm, it is weird to be in L.A, they are totally different worlds. It is very surreal
SPARK stands for Small Personal Acts of Real Kindness
[Humor] Sometimes, you have to count your chickens to make sure they are all there.
Why is sleeping considered lazy but going to bed early isn't?
Do you ever get the sink water the perfect temperature and then just wanna keep your hands in there forever?
Has anyone realized a book is just a different combination of 26 letters?
[Favorite thing about acting] Meeting New people, it is the best thing in the world.