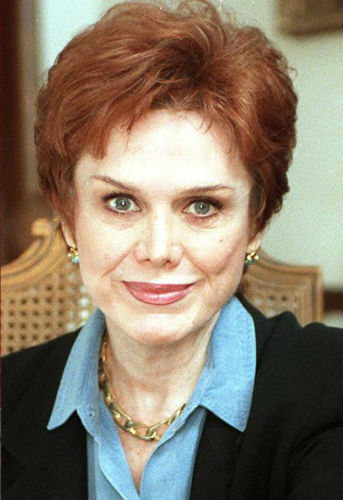 Nancy Dow
| | |
| --- | --- |
| Date Of Birth | July 22, 1936 |
| Age | 79 years 10 months 3 days |
| Day of Birth | Wednesday |
| Place Of Birth | Connecticut, United States |
| Date Of Death | 25 May 2016 |
| Place Of Death | Toluca Lake, Los Angeles, California, United States |
| Zodiac Sign | Cancer |
| Professions | Actress , Model |
| Full Name | Nancy Maryanne Dow |
| Other Name | Nancy Aniston (After marrying John Aniston) |
Personal Information
Religion
Christianity
Language
English
Nationality
American
Ethnicity
White
Complexion
White

Body Features & Measurements
Height

163 CM


5 Feet 4 Inches
Eye color
Brown
Weight

55 KG


121 lbs

Shoe Size
7
Dress Size
4
Figure Type
Hourglass
Body Type
Slim
Family Information
Father

Gordon McLean Dow

Mother

Louise Grieco

Son
John T. Melick, III (born 1959; assistant director)
Daughter

Jennifer Aniston

Sisters

Linda Dow




Joan Dow




Martha Dow




Sally Dow




Jean Dow

Grandfathers
Michael Grieco (maternal; Italian immigrant)
Francis Dow (Paternal)
Grandson
John T. Melick IV (John Melick's son)
Grandmothers
Ellen Sarah Dow (Paternal)
Carmela Grieco (Maternal)
Granddaughter
Eilish K. Melick (John Melick's daughter)
Sons In-Law
Brad Pitt (ex)
Justin Theroux (ex)
Father In-Law
Antonios Anastassakis (John Aniston's father (Anthony Aniston))
Daughter In-Law
Shannon Melick (Wife of son John; married in 1995)
Mother In-Law
Stella Joanna Aniston (John Aniston's mother)
Sisters In-Law
Mary Aniston
Gustau Aniston
Alphonse Labieniec
Helen Aniston
Stepson
Alex Aniston (Ex)

Love, Romance, Marriage
Husbands
Jack Melick (1956-1961; divorced; bandleader, Pianist)
John Aniston (1965-1980; divorced; American Actor of Greek Origin)
Career Information
Years Active
1966-
Biography
Nancy Dow was an American actress, model & socialite. She is the mother of popular actress Jennifer Aniston. Nancy has acted in TV series "The Beverly Hillbillies(1966)" as Athena, "The Wild Wild West(1967) as Tersa, "Mr. Terrific(1967)" as Redhead, in the movies The Ice House(1969) ( as Jan Wilson) & Pure(2004) (as Lynne).
Nancy Dow was born as Nancy Maryanne Dow on Wednesday, July 22nd 1936 in Connecticut, United States to Gordon McLean Dow(father) & Louise Grieco(mother). Her mother left the family when Nancy was just 12 year old.
She is the 3rd of the 6 sisters:
Joan Dow
Jean Dow
Nancy Dow
Linda Dow
Martha Dow
Sally Dow
Nancy Dow Marriages
Nancy Dow & Jack Melick: Nancy married Musician, bandleader and arranger Jack Melick(John T. Melick) in 1956, the couple had a son named John T. Melick, III born in 1959. The couple divorced in 1961.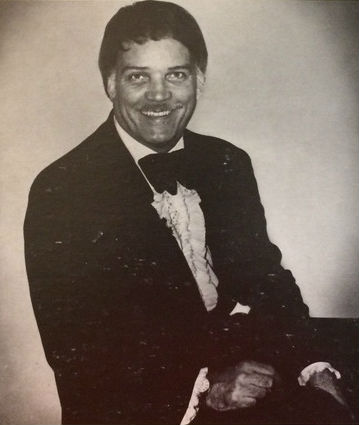 Image: Jack Melick
Nancy Dow & John Aniston: After the divorce from Jack Melick, Nancy stayed unmarried for a while, Nancy married Greek origin actor John Anniston (born Yiannis Anitios Anastassakis) (of "Days of our Lives" fame) in 1965, The couple had a daughter born in 1969 named Jennifer Aniston, she is a popular Hollywood actress. The couple divorced in 1980 after a marriage of 15 years.
Image: Nancy Dow & John Aniston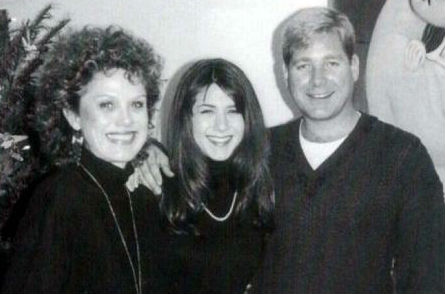 Image: Nancy Dow with children- Son John Melick and daughter Jennifer Aniston
Death
Nancy had strokes in 2011 & 2012. Her health deteriorated after that. She could not walk or speak freely after the dual jolts, She died on 23rd May 2016 in Toluca Lake, Los Angeles. She was admitted to the hospital 2 days earlier to her death, she breathed her last in the hospital, she was 79 at the time. Both her children attended the funeral.
Nancy Dow Facts & Trivia
Ancestry: She is of Italian descent from her maternal grandfather's side, other than that she is of English, Scottish and Irish background.
Estranged relationship with daughter Jennifer Aniston: Jennifer and Nancy stayed out of touch for 9 years in Jenifer's youth. Jennifer termed it a "Push and Pull" relationship. Jennifer stated that her mother being a model was consumed with things related to beauty and Jennifer was never an ideal daughter she wanted, this apparently never allowed the mother and daughter to get closer. Jennifer had not invited her mother Nancy to her wedding with Brad Pitt. Nancy herself had a troubled relationship with her father.
Nancy would yell at her husband John to get him working, the difficulties of family added to her getting angry at times, which gradually formed an unsavoury image in the eyes of her children.
The family lived in poverty in the early days when Jennifer was just a young girl. Nancy couldn't afford her dresses, Jennifer wore dresses donated by Nancy's friends.
Mother and Daughter to Friends: A Memoir (1999)- Nancy wrote a biographical book covering memories, experiences, lessons and tragedies in 1999, it specifically covered her relationship with her daughter Jennifer, it is believed that Jennifer was unhappy about the book thing.
Talking of their relationship in the past, Jennifer has said "She was also very unforgiving. She would hold grudges that I just found so petty."
Nancy Dow
Nancy Dow Quotes
This has been extremely painful for me, You spend all this time raising a child, with a lot of good intentions, and you feel you have failed. It makes you feel very ashamed.
I do not accept this blame-the-parents theory. But I do see that a mother and a daughter have to learn to have a different relationship, a relationship between mature women.
If Jen needed to regain her power, why was she being pointed in the direction of me? Was being close to one's mother regarded as pathology? Had mom-bashing found its home in the current psychoanalytic rhetoric?
Yes, I shouted a lot, But I had to get my husband out of bed to get him to do anything. Then he left me, and I was a single parent, responsible for my child. Imagine what my nerves were like. Yes, I did scold Jennifer.
So I lost my temper. I'm sorry. I don't do it anymore, I've overcome that- I have. And I've forgiven other people. I've forgiven myself, too
There is life after children. Parenting takes so much of your time and concentration that, when it's over, it takes a big effort to redefine yourself.
But you must! And you rediscover your own self! And it is wonderful, and it is very exciting!