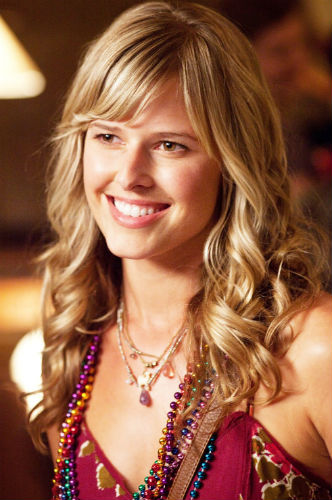 Sarah Wright
Date Of Birth
September 28, 1983
Age
40 years 2 months 3 days
Day of Birth
Wednesday
Place Of Birth
Louisville, Kentucky, United States
Zodiac Sign
Libra
Professions
Model , Actress
Birth Name
Sarah Fay Wright
Other Names

Sarah Mason

,

Sarah Wright Olsen
Personal Information
Religion
Christianity
Language
English
Nationality
American
Ethnicity
Caucasian
Complexion
White

Body Features & Measurements
Height

175 CM


5 Feet 9 Inches
Eye color
Amber
Hair color
Blonde
Weight

50 KG


110 lbs

Dress Sizes
4 , 9
Figure Measurements
36-25-36
Figure Type
Banana
Body Type
Slim
Bra Size
34B
Family Information
Father

Robert Wright

Mother

Debbie Wright

Son

Wyatt Olsen

Daughter

Esmé Olivia Olsen

Brother
Samuel Wright (Samuel Ray Wright)
Brother In-Law
David Olsen (stunt double)
Father In-Law
Paul V Olsen (English professor)
Mother In-Law
Jeanne Donstad (chaplain)
Sister In-Law
Daniela Ruah (wife of brother in-law David Olsen; actress)

Education Qualifications
Education (High School)
Seneca High School , Hart County High School , Louisville High School
Education (Elementary/ Primary)
LeGrande Elementary school
Love, Romance, Marriage
Husbands
Eric Christian Olsen (2012-)
A. J. Mason (2005-2006)
Career Information
Debut (Movie)
Enchanted(1998)
Years Active
2004-
Debut (TV)
All You've Got (Movie) , Quintuplets (series)
Debut(Short movie)
Streak
Favorites, Hobbies, Likes/ Dislikes
Hobbies
Cooking
Travelling
swimming
Favorite Foods
Pizza
Pasta
Ice Cream
Bagels
Cheese Burger
Favorite TV show
Parenthood
Likes
Yoga
Favorite Restaurant
Tender Greens
Guilty pleasure
Once Upon a Time (TV series)
Pet Peeve
her dogs braking at the neighbors
Sports Activity
Golf (played in high school)
Favorite Movie genres
Romance
Comedy
Favorite Ice-creams
Vanilla
Chocolate Chips
Social Networks, Web links
Twitter Profile
Sarah Wright Twitter Profile
Instagram Profile
Sarah Wright Instagram Profile
More Information
Friends
Alice Moore
Meagan Herrera-Schaaf
Teresa Palmer
Net worth

$2 million

Celebrity Crush
Tom Cruise
Instruments
Piano
Flute
Biography
Sarah Wright is an American TV & movie actress & model. She is popular for playing roles- Dennah in Marry Me, Laura in Mixology, Millicent Gergich in Parks and Recreation, Nicole in 21 & Over, Jenny in Touchback, Tiffany Haines in Mad Love, Stacy in Surfer, Dude; Jane in 7th Heaven, Lizzy in The Loop, Paige Chase in Quintuplets.
Sarah Wright was born on 28th September 1983 in Louisville, Kentucky, United States to Debbie Wright(mother) & Robert Wright(father). She has a brother named Samuel Wright.
Sarah Wright Relationships
Sarah Wright & A. J. Mason: She married A. J. Mason in 2005 and the marriage ended in a divorce in 2006.
Sarah Wright & Eric Christian Olsen: Eric was rude to Sarah when they met for the first time in 2006, he had assumed she had gotten the role because she was beautiful and not necessarily talented. She thought he was a jerk, later he realized she was special and apologized in private, things got better for them.
The proposal- Sarah and Eric were in Punta Mita, Mexico on a vacation, spending time swimming in the ocean, getting massages. Eric proposed to her in the night under full moon
Eric Christian Olsen & Sarah announced their engagement on the talk show "The Talk". They married at a location near Jackson Hole, Wyoming on 23rd June 2012 in the backdrop of Teton Mountains. Groom & Groomsmen wore Calvin Klein linen pants, sun-bleached oxford shirts. Sarah wore J. Crew wedding dress, bridesmaids wore Ivy & Aster dresses.
The couple was looking to buy a vacation house in Jackson Hole in 2015.
The couple have a son born in 2013 named Wyatt Olsen & daughter born in 2016 named Esmé Olivia Olsen.
Sarah Wright Facts & Trivia
Modeling: She started modeling at the age of 14.
Mossimo clothing model-search contest: Sarah won the 1999 contest of the search contest
Kentucky Ambassadors of Music: Sarah was part of the band as a high schooler and toured the Europe singing
Eileen Ford modeling agency: She signed with the popular modeling agency at the age of 18
Your Zen Mama: Sarah and her friend and fellow actress Teresa Palmer(of Warm Bodies, Lights Out, Hacksaw Ridge) founded a parenting website at Your Zen Mama.
She was 15 year old when she made her first appearance in a movie, she played a minor role of a date in Enchanted(1998).
When she saw Tom Cruise for the first time, she fell on her butt.
Her husband Eric Olsen on Sarah "There was never a moment of doubt with Sarah, no one makes me happier, no one makes me laugh more, I can't imagine a better mother for our children"
She is a fan of tv series "Parenthood", she has watched every episode and usually cries watching it.
Something she was not told before hand and learned first hand -"That pregnant women pee in their pants towards the end of pregnancy"
She eats ice creams when she is sad, Vanilla and chocolate chips are her favorite.
She watches lots of TV
She liked sports as a kid, wishes she had participated more in it.
She was in the school marching band, jazz band, pep band.
She was in High school drama club.
She used to be embarrassed acout her legs, now that she has grown up and become an actress, she likes having tall legs and being tall.
Her relationship advice- Never Lie, it is not worth it. Communication is super important, if you are honest then you should be okay.
She is the owner of www.baeo.com
If she had to choose one food item for the rest of her life, she would choose- Pizza
Arachnophobia: She is afraid of spiders
Her nicknames for her children are- Squish and Bear.
Her pet name for her brother Samuel is- Samdog
Eric is super clean and Sarah is messy according to her.
She is sensitive to food, she is allergic to lot of things, especially gluten.
Gluten free food tips:

Use Rice cake instead of bagel
Gluten free crackers, breads and pastas
Spaghetti squash

Healthy breakfast according to her: Oatmeal, berries, walnuts and orange juice.
Her ideal dinner: Lots of vegetables, proteins
Lunch: Sweet potato fries or something she loves
She does squats and crunches for workout along with Yoga
She lived in Greece for some time, and did partying all time.
How she lost baby weight: She walked 5 miles a day, she carries her children on her
She loves to do both TV and Movies. She likes Comedy in particular
Actress Alice Eve and Sarah have facial similarities
Sarah Wright Quotes
[about actor Tom Cruise] He really makes you feel comfortable, he is also from Kentucky, so we could hit it off from the beginning. I was blown away when I got the role opposite him. He is the ultimate motivator, he loves to uplift people.
I have really gotten close on lot of movies, read opposite big actors, you don't hear much about it because I didn't get the role, what's really cool is that through all of that things were building over time, it was a great learning experience.
I really enjoyed being brunette.
[About her family- Husband, son and daughter] Love & joy don't do justice to what I feel when I look at these three
[About her son] It is so much joy and excitement to see him, I love every second I spend with him.
[About co-sleeping with baby] I never thought I would co sleep, I read stuff on it and felt it was amazing, I found out it was just like room sharing, honestly it is easy to have the baby in the bed. It works for me, I don't think it works for everyone.
[About pregnancy] It was amazing from day one, it was one of the happiest times of my life, you really do glow and are bubbly. I didn't have many complications.
[About giving birth to the baby] It is almost as if the almighty almost completed the process of designing woman's body for child birth and then went away to take care of something else, child birth happens, but it is really really crazy. It is lot of work, but totally worth it.