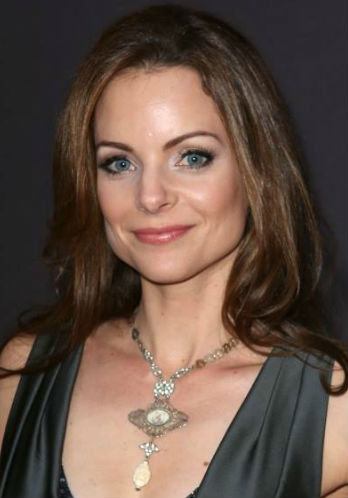 Kimberly Williams-Paisley
Date Of Birth
September 14, 1971
Age
50 years 1 months 5 days
Day of Birth
Tuesday
Place Of Birth
Rye, New York, United States
Zodiac Sign
Virgo
Professions

Director

, Actress ,

Author

,

Producer

, Writer
Birth Name
Kimberly Payne Paisley
Nickname

Kim

Full Name

Kimberly Payne Williams-Paisley

Other Name

Kimberly Paisley
Personal Information
Residence

Nashville, Tennessee, United States

Religion
Christianity
Language
English
Star Sign
Virgo
Nationality
American
Ethnicity
Caucasian
Complexion
White
Famous For
Father of the Bride (1991) (For playing Annie Banks)
Trademark
Baby Face

Body Features & Measurements
Height

165 CM


5 Feet 5 Inches
Eye color
Blue
Hair color
Salt & Pepper
Weight

54 KG


119 lbs

Shoe Size
8
Dress Size
4
Figure Measurements
34-24-34
Figure Type
Hourglass
Body Type
Average
Bra Size
34B
Family Information
Father
Gurney Williams III (Health & Science writer, journalist)
Mother
Linda Barbara Payne (foreign correspondent ; passed away in November 2016)
Sons
William Huckleberry Paisley (born on February 22, 2007)
Jasper Warren Paisley (born on April 17, 2009)
Brother
Jay Williams (Younger)
Sister
Ashley Williams (Actress; Younger)
Nephews
Odie Sal Dodson (Son of Neal Dodson & Ashley Williams)
Gus Williams Dodson (Son of Neal Dodson & Ashley Williams)
Brother In-Law
Neal Dodson (husband of Ashley Williams; producer)
Father In-Law
Douglas Edward Paisley (Department of Transportation)
Mother In-Law
Sandra Jean Jarvis (Teacher)

Education Qualifications
Education (Graduation)
Degree in drama (Northwestern University) , Bachelor of Science (in Speech)
Education (High School)
Rye High School
Education(College)
Northwestern University School of Communication
Alma Mater
Northwestern University (Evanston)
Love, Romance, Marriage
Husband
Brad Paisley (Country Musician;)
Boyfriend
Pete Sampras (Ex; Tennis player; They dated for couple of years)
Career Information
Debut (Movies)
Shade(2006) (as writer, director)
Lucky 7(2003) (as Producer)
Years Active
1990-
Debut (TV)
ABC Afterschool Special
Favorites, Hobbies, Likes/ Dislikes
Hobby
Yoga
Favorite Foods
kale salads
kale chips
Hot chocolate (Mexican)
Favorite Colors
Red
Pink
Social Networks, Web links
Facebook Profile
Kimberly Williams-Paisley Facebook Profile
Twitter Profile
Kimberly Williams-Paisley Twitter Profile
Official Website
Kimberly Williams-Paisley Official Website
Instagram Profile
Kimberly Williams-Paisley Instagram Profile
Pinterest Profile
Kimberly Williams-Paisley Pinterest Profile
Goodreads Profile
Kimberly Williams-Paisley Goodreads Profile
Contact
Manager
Beyond Talent Management
Talent Agent
Creative Artists Agency
Publicist
Bragman
More Information
Net worth

$10 Million
Biography
Kimberly Williams-Paisley is an American TV & movie actress, producer, director & writer. Kimberly is popular for playing the roles Dana(According to Jim), Laura Parker(Shade(2006)), Annie Banks (Father of the bride 1,2) Sandy Lengyel(We are Marshall(2006)).
Kimberly Williams-Paisley was born on 14th September 1971 in Rye, New York, United States to Linda Barbara Payne(Mother) a charity worker & Gurney Williams III(Father)- a writer.
Kimberly Williams & Brad Paisley Marriage: Brad Paisley is a country musician, he had seen Kimberly in the movie Father of the bride(1991) and had thought she was cute, They started dating in 2001. The couple got engage in 2012 and got married on 15th March 2003 in the Stauffer Chapel on Pepperdine University campus. The couple live in Franklin, Tennessee, previously lived in Pacific Palisades.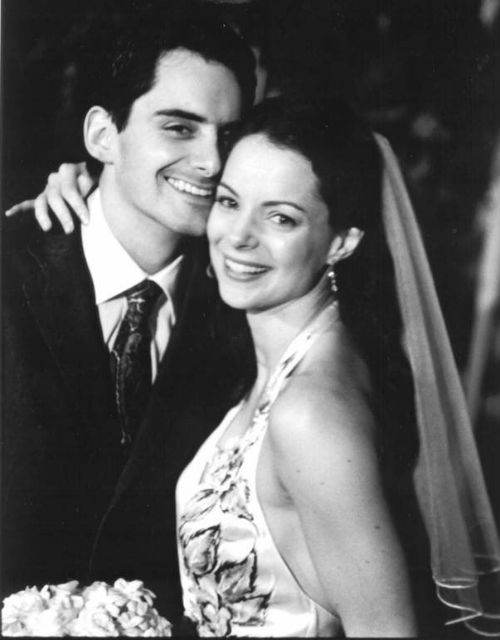 Image: Kimberly Williams & Brad Paisley wedding
Brad & Kimberly have two sons, an elder one named William Huckleberry Paisley born in February 2007 & the younger Jasper Paisley born in April 2009. 'William' comes from her maiden name Williams, Huckleberry from Mark Twain's novel 'Huckleberry Finn'. Jasper is named after Brad's grandfather Jasper who gifted him his first guitar.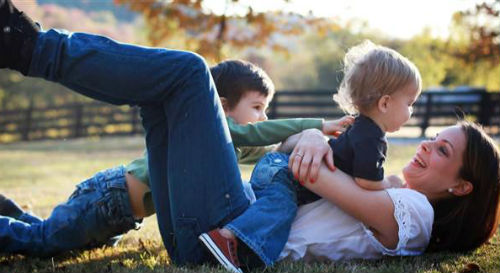 Image: Kimberly Williams-Paisley with sons- William Paisley & Jasper Paisley
Kimberly Williams-Paisley: Facts & Trivia
Kimberly Williams got into the acting business at the age of 13.
Kimberly was studying for her graduation at Northwestern University in the year 1991 when she got an offer to act in movies and left the university to take acting full time.
Alpha Phi International Women's Fraternity (ΑΦ): She was part of the sisterhood sorority when she was in college for her degree in drama.
Is My Mother Gone?: Kimberly had written an article for Redbook magazine about her mother's health which eventually became the book.
Where the Light Gets In: Losing My Mother Only to Find Her Again: Kimberly wrote a book named 'Where The Light Gets In', a biographical account of her mother Linda's dementia and the life after that, the book was released in April 2016.
Alzheimer's Association: kimberly-williams-paisley is a spokesperson for the association, after her mother's troubles with dimentia Kimberly decided to help people in similar situations.
The Last Night of Ballyhoo(1998): She was on this comedy broadway as Sunny Freitag whichwas played at Helen Hayes Theatre.
Some other broadway appearances/plays of her's are-

The Vagina Monologues
Amadeus
The Last Night of Ballyhoo
Speed-the-Plow
All in the Timing
Speed The Plow

Philanthropy: She supports Michael J. Fox Foundation (Parkinson's Research) and Saint Jude's Hospital.
She has appeared in some of her husband Brad Paisley's music videos like-

I'm Gonna Miss Her
Little Moments

As director & Writer: Kimberly created a short movie titled- Shade in 2006 making her directorial and writing debut.
In 1989 she directed the Musical Revue at Rye High School.
There is a Playboy model with the same name- Kimberly Williams, thus she chose to use the name- Kimberly Williams-Paisley.
Writing for magazines: She has written articles for magazines like- In Style, New You, Redbook.
Henry and the Hidden Veggie Garden: a children's book she co-wrote with her father
The Mother and Child Project: Raising Our Voices for Health and Hope, in support of the mothers and children she was part of the project.
NPT Reports: Children's Health Crisis- She hosted the children's health related show for Nashville Public Television (it won a Regional Emmy award)
Sean Penn's Haitian relief organization- a charity headed by the actor which works to improve the lives of people of Haiti
She is a member of Entertainment Council for Feeding America- a charity of people in entertainment business which fights hunger
She loves animals, has two dogs herself and is a member of various animal rescue organizations.
She is part of numerous philanthropist organizations, some of those are:

Meals on Wheels
Save the children
Care
Adopt a Golden Nashville
Second harvest Food bank
The Michael J Fox foundation
Feeding America
Unity Shoppe
Haitian Relief Organization
Alzheimer's association

She has worked on books:

The Power of Paws: Reflections on a Life with Dogs
The Promise of Jesus: God's Redemptive Story
Henry And The Hidden Veggie Garden
Where the Light Gets In: Losing My Mother Only to Find Her Again

Kimberly Williams-Paisley Book club: A book club she is part.
Commercials she has appeared in- Alzheimer's Association's awareness campaign, Hallmark Cards
She supported Barack Obama in the 2008 presidential elections
As a youth she wanted to be a DJ
Ancestry: She is of English, French, German, Welsh descent
She loves hot Yoga
Kimberly Williams-Paisley: Quotes
More than anything, he keeps me laughing. That s the best. (About her husband)
I've learned to be in the present from my mother
I love to be able to do something positive with the celebrity image I have.
Always enjoy the ride, because you don't know where it's going, but it's going to be all right.
Hershey's Moderation Nation Campaign: She was involved with the campaign which advocated moderate use of dieting without missing the desserts
Kimberly Williams-Paisley: Awards
MTV Movie Awards: Nominated for her role in Father of the Bride(1991)
Satellite Awards: Nominated for her role in Relativity(1996)
Heartland Film Festival- Best Dramatic Short Film award for Shade(2006)
Sedona International Film Festival- For acting and direction of Shade(2006)
Vision Award for Best Short Film- Shade(2006)
Mid-south Regional Emmy for the show she hosted- NPT Reports: Children's Health Crisis