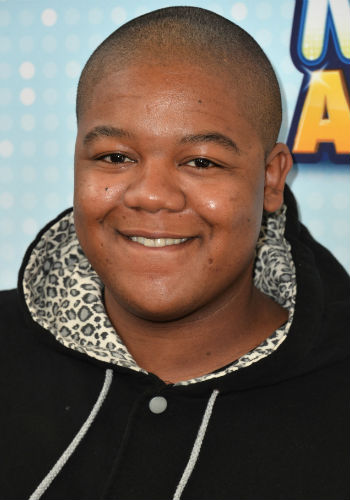 Kyle Massey
Date Of Birth
August 28, 1991
Age
31 years 9 months 1 days
Day of Birth
Wednesday
Place Of Birth
Atlanta, Georgia, United States
Zodiac Sign
Virgo
Professions

Songwriter

,

Rapper

, Singer ,

Musician

,

Dancer

,

Drummer

, Actor
Full Name

Kyle Orlando Massey

Other Name

Massey
Personal Information
Residence

Los Angeles, California, United States

Religion
Christianity
Language
English
Star Sign
Virgo
Nationality
American
Ethnicity
African American
Complexion
Black
Trademarks
Short , Baby Face , Buzz-cut hair

Body Features & Measurements
Height

170 CM


5 Feet 7 Inches
Eye color
Dark Brown
Hair color
Black
Weight

66 KG


146 lbs

Body Type
Large
Hair type
Bald
Family Information
Father

Michael Massey

Mother

Angel Massey

Brother
Christopher Massey (Elder; Actor, Comedian, Rapper)

Love, Romance, Marriage
Girlfriends
Taylor Dooley (-2005)
Bristol Palin (2011)
Maiara Walsh (2007-2009)
Brittany Taylor (2009-2010)
Career Information
Debut (Movie)
Senior Project
Years Active
1999
Debut (TV)
The Wonderful World of Disney
Debut (TV series)
Grandpa's Garage
Debut (TV Movie)
Passing Glory
Favorites, Hobbies, Likes/ Dislikes
Favorite Food
Pizza
Favorite Sports
Golf , Football
Social Networks, Web links
Twitter Profile
Kyle Massey Twitter Profile
Instagram Profile
Kyle Massey Instagram Profile
YouTube Channel
Kyle Massey YouTube Channel
SoundCloud Profiles
Kyle Massey SoundCloud ProfileSoundCloud Profile
Kyle Massey SoundCloud ProfileSoundCloud Profile
Snapchat
Coryinthecrib
mr.kylemassey
Spotify Link
Kyle Massey Spotify Link
Tik Tok profile
Kyle Massey Tik Tok profile
Last FM
Kyle Massey Last FM
Contact
Talent Agent
Agency SGH
More Information
Friends
Skate Maloley
Jack Gilinsky
Mario
Carter Reynolds
Hayes Grier
Sammy Wilk
Casey Veggies
Net worth

$5 Million

Celebrity Crush
Kourtney Kardashian
Instruments
guitar
Drums
Biography
Kyle Massey is an American Actor, Rapper and Singer. Kyle is most known for his roles- Cory Baxter in That's So Raven & Cory in the House, PJ Watson in The Electric Company, Milo in Fish Hooks, Calvin Wheeler in Life Is Ruff, among others.
Kyle has released many rap songs under Walt Disney Records & Hollywood Records productions
He has recently appeared in Bad Company as Mack, he has also voiced characters in Rise of the Teenage Mutant Ninja Turtles(Jeremy) & Mighty Magiswords(various characters)
Family- Childhood
Parents
Kyle Orlando Massey was born on 28th August 1991 in Atlanta, Georgia, United States to Angel Massey(Mother) & Michael Massey(Father).
Kyle is close to his parents, he tweeted this sweet message on the father's day-
Happy Father's Day to my dad and my leader and a great man. I love you pop happy Father's Day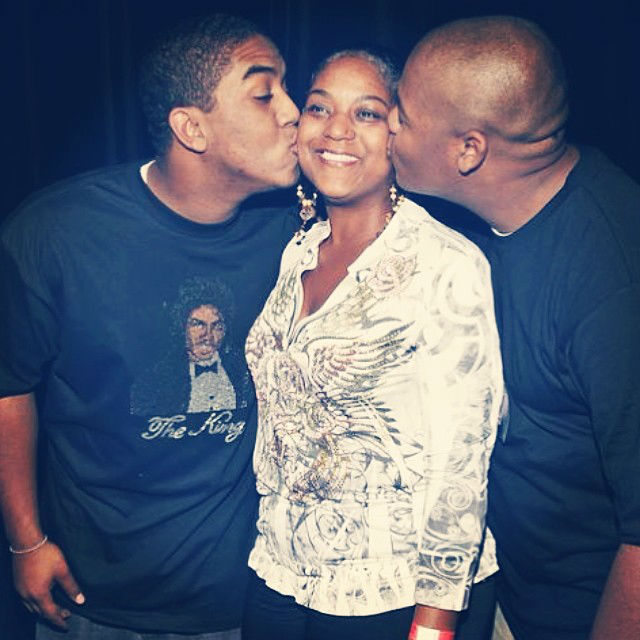 Image: Kyle Massey with Christopher Massey(Brother) & Angel Massey(Mother)
Brother- Christopher Massey
Kyle has an older brother in Christopher Massey. They often collaborate on projects. Christopher is mostly known for playing Michael Barret in Zoey 101. He has also appeared in TV series such as- Accountable, Switched at Birth, Everybody Hates Chris, That's So Raven and others.
Christopher is an ambassador of 'Starlight Children's Foundation'- a Children's foundation that helps cheer the seriously ill kids
Chris has a daughter named Mariah Massey(born on 25th January 2015) with his ex-girlfriend Cassie Jackson. [2]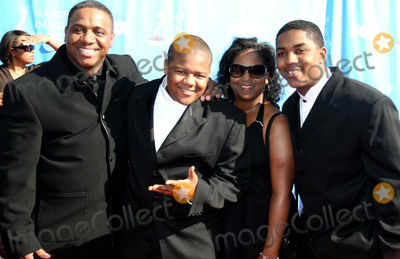 [ Kyle Massey Family: Christopher Massey(Brother), Angel Massey(Mother), Michael Massey(Father) ]
Girlfriend- Dating
Kyle Massey & Hana Giraldo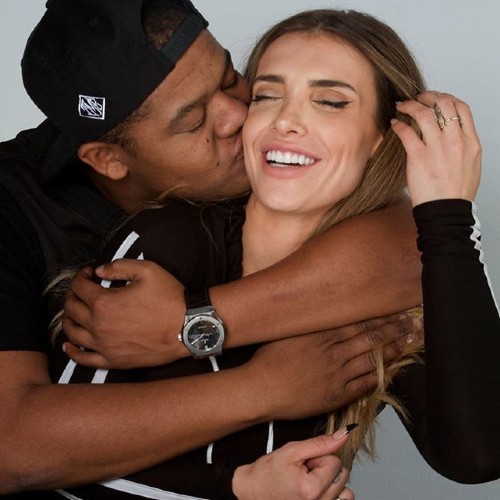 [ Kyle Massey & Hana Giraldo]
Kyle and actress/ comedian Hana Giraldo have been appearing in each other's Instagram posts for a while now, the rumors are almost confirmed now. The two seem to be dating.
Hana wished Kyle on Valentine's day with a special "Love you" and "three hearts"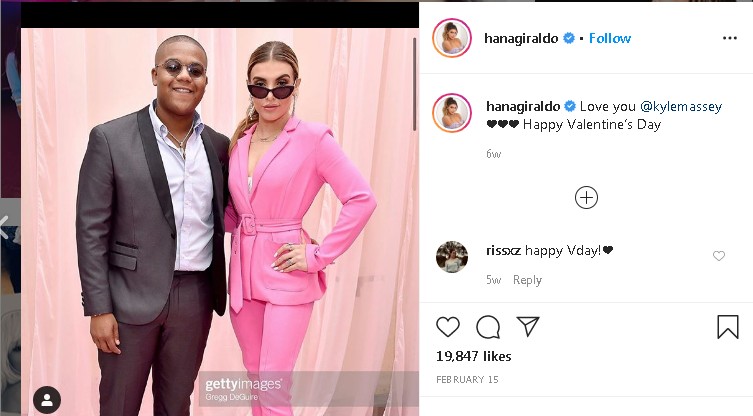 [ Hana Giraldo wishing Kyle Massey on Valentine's day]
Kyle wished Hana on her birthday with a sweet Instagram post
TODAY IS THE DAY THAT MY PERFECT ANGEL WAS BORN!!!! Dear @hanagiraldo roses are red violets are blue I never will love anyone the way I love you... HAPPY BIRTHDAY, baby. I love you and I thank god for putting you in my life. You are the most perfect girl I have ever met. And I can't wait to love you forever
Dancing with the Stars
Kyle participated in the 11th season of the competition which premiered on September 20, 2010. Other celebrity competitors on the show were- Audrina Patridge, Brandy Norwood, Bristol Palin, David Hasselhoff, Florence Henderson, Jennifer Grey, Kurt Warner, Margaret Cho, Michael Bolton, Michael Sorrentino, Rick Fox.
Kyle along with his professional partner Lacey Schwimmer was a finalist and lasted till the last day of the competition. He was the runner-up at the finale, losing the finals to Jennifer Grey. His final dance was to the song- Tootsie Roll.
Weight Loss: Kyle lost about 18 pounds (8.16 kgs) of weight during the 'Dancing With the Stars' season. It was a season full of hard work and extreme dancing, it lead to him shedding considerable weight within a short span.
Fresh Prince of DWTS: His performance on the finals of the Dancing with the Stars gained him the appreciation from the judges and the title of 'Fresh Prince'
Kyle's performance by week at the Dancing with the Stars
Week #
Song
Dance Type
Total score out 30
Comment
1
My First Kiss
Cha Cha Cha
23
2
(If You're Wondering If I Want You To) I Want You To
Quickstep
22
3
Falling In Love At a Coffee Shop
Waltz
23
4
Nothin' on You
Rumba
18/22
5
Charlie's Angels Theme
Foxtrot
20
6

If I Had You

La Grange

Tango

Rock n' Roll Marathon

23

7

Workin' Day and Night

Free Your Mind

Cha Cha Cha

Paso Doble

24

25

8

Breathe (2 AM)

Good Golly Miss Molly

Viennese Waltz

Jive

27

29

9 (Semifinals)

She's Got Me Dancing

Jai Ho

Samba

Argentine Tango

29

29

10 (finals)

Feeling Good

Tootsee Roll

If I Had You

Raise Your Glass

Foxtrot

Freestyle

Tango

Cha Cha Cha

27

29

26

28

Runner-up
Kyle and his former dancing partner Lacey Schwimmer made an appearance together in the 'Dancing with the Stars' live show in 2012 in Las Vegas, Nevada.
Facts & Trivia
Early beginning to the acting career: His career in TV started when he was in grade school, he hosted a children's program. His first-ever TV program was "The Wonderful World of Disney" in 1999 at the age of 8.
Frequent collaborations: He often performs in collaboration with his brother Christopher Massey as well as his friend- singer-songwriter Raven-Symoné.
Disney Channel Games: Kyle was the captain of the Yellow Team at Disney Channel Games in 2007.
Commercials: Kyle has appeared in many commercials (some alongside his brother Christopher) those ads include
Political inclination: He has been a vocal critic of Donald Trump, once he tweeted "You ain't got the answers trump."
Both his parents are born on the same day- September 28th.
Cancer Death Rumors: Back in 2013 there was a viral rumor on twitter that Kyle was dying of cancer; two of his uncles died of cancer and he was really unhappy about the whole rumor episode.
Spelling Bee: As a kid, he participated in Spelling bee competitions.
National Minority Junior Golf Tournament: Kyle was always interested in sports, he was a pro in Golf, he has won the prestigious 'National Minority Junior Golf Tournament'
Philanthropy
Britti Cares International: Kyle supports the organization (Britti Cares International) that is helping children fighting fatal diseases.
Children's Hospital, Los Angeles: Kyle has financially supported the Children's hospital in Los Angeles.
Starlight Children's Foundation: Kyle and his brother Christopher are the StarPower ambassadors of "Starlight Children's Foundation"- a Children's foundation that attempts to make the sick children happy.
Music
Kyle loves music, he is a singer, rapper, and musician as well. He can also play instruments such as Guitar, Drums, and others.
Massey Boyz: Massey brothers, Christopher and Kyle have formed a musical band named 'Massey Boyz' and have performed together for the band.
Most of Kyle's works are in the musical genres- Hip hop & Rock music. He has rapped many songs for the Hollywood Records & Walt Disney Records.
Mononym: On June 12th, 2016, Kyle appeared in Lebanese-American rapper Skate's song 'Verse' using the stage name "mononym". It was his return to his music career after a gap of 10 years.
Discography
Year
Song
project/ album/ movie
Comment
2018
Love Me Right Now

Release on Jun 8, 2018 on youtube; feat: Double R

Produced by: Sasha Sirota

Starring: Hana Giraldo

2016
Finess
Single
featuring Skate
2007
Jingle Bells
Disney Channel Holiday
2007
Underdog Raps
Underdog: Original Soundtrack
2007
Cory in the House
Cory in the House
Theme Song
2006
It's a Dog
Life Is Ruff
2006
Yin Yang Yo!
Yin Yang Yo!
Theme Song

Shaggy Dog

Well barked is half won

Ridin Wit My Brother
Soundtrack
| Year | Song | Movie/ series | Comment |
| --- | --- | --- | --- |
| 2016 | All For You | Bling | As writer |
| 2013 | Christmas Celebration | Breaking at the Edge | As both writer and performer |
| 2011 | You're A Superstar | Beneath the Darkness | As writer |
| 2007 | "Cory in the House (theme song) | Cory in the House (TV Series) | as performer; episode- "A Rat by Any Other Name" |
| 2007 | Underdog Raps | Underdog | as performer |
| 2005 | It's a Dog | Life Is Ruff(TV Movie) | as performer |
| 2004 | King of the Keys | That's So Raven (TV Series) | as performer; episode- "The Road to Audition" |
Filmography
TV Series List
Year
Movie
Character
Comment
2018-2019
Rise of the Teenage Mutant Ninja Turtles
Jeremy (voice)

"The Purple Jacket" (Season 1 | Episode 19)

"The Purple Game" (Season 1 Episode 36)

2016-2018
Mighty Magiswords
(Voice) (various characters)
6 episodes
2016
King Bachelor's Pad
"Teenage Mutant Ninja Turtles"
2015
Being Mary Jane
Cameron

"No Eggspectations"

"Sleepless in Atlanta"

2014
Gotham
Mackey

"Lovecraft"

"Selina Kyle"

2014
Comedy Bang! Bang!
Thief
"Patton Oswalt Wears a Black Blazer & Dress Shoes"
2010-2014
Fish Hooks
Milo (voice)
82 episodes; Main Role
2009-2010
The Electric Company
PJ Watson/ Thumb-Wrestling Coach
5 Episodes; 3 Episodes as PJ Watson, earlier 2 episodes as Thumb-Wrestling Coach
2003-2007
Cory in the House
Cory Baxter
Lead role; 100 episodes
2008
Yin Yang Yo!
Chad 3000 (voice)
"Skirting the Issue/Moon Over My Yinny"
2003-2007
That's So Raven
Cory Baxter
Main Role; 100 episodes
2007
Shorty McShorts' Shorts
Milo (voice)
"Fish Tale"
2006-2007
American Dragon: Jake Long
Huntsboy #88 (voice)
6 episodes
2003
The Practice
Derrick Hayes
"Capitol Crimes"
2002
Becker
Kid
"The Grand Gesture"
2002
The District
Ronde
Resurrection
2002
That Was Then
Classroom Kid
"The Thirty-Year Itch"
2001
The Parkers
Kevin
"Crazy Love'
2000
Grandpa's Garage
Jeremiah
Movies
| Year | Movie | Character | Comment |
| --- | --- | --- | --- |
| 2019 | I Got the Hook-Up 2 | Customer | |
| 2018 | Bad Company | Mack | |
| 2017 | Ripped | Reeves | |
| 2014 | Senior Project | Andy | |
| 2011 | Beethoven's Christmas Adventure | Henry | Direct to home Video |
| 2005 | Life Is Ruff | Calvin Wheeler | TV Movie |
| 2004 | Costume Party Capers: The Incredibles | Pizza Man | TV Movie |
| 1999 | Passing Glory | Principal / Dancer | TV Movie |
Short
| Year | Movie | Character | Comment |
| --- | --- | --- | --- |
| 2018 | Don't Look | Miles | |
Awards
He was nominated in the "Outstanding Young Performer" category at the Live Theater awards.
Kyle & his brother Christopher have received the "young leadership award" for Entrepreneurship.
Quotes
People are mean... people are cruel but life is beautiful. And filled with future experiences [3]
Keep your eyes on the prize.. everything else is a distraction.
I just want to thank every single person that's stuck with me! Because we're about to take off now
Fix your attitude
Some people are for now... Some people are forever
You never get what you deserve... It's up to you to build your leverage to negotiate.
The thief is Not the guys that steal songs from iTunes! It's the lames that steal them from the brilliant minds in the studio
You gotta be more than crazy
Every new friend is a potential enemy.
There are no permanent friends or enemies in Business
If you're trying to achieve, there will be roadblocks everyone has them. But obstacles don't have to stop you Don't give up
You may choose to look the other way but you can never say again that you did not know
Love your team and your team will love you.
Babies are human puppies [4]
[On student loan debt] At age 18 they will let you commit to $200,000 student debt loan but won't give you a $20,000 business loan [5]
Plan B distracts from Plan A... stick to plan A [6]
Sources