Biography
Kaitlyn Dever is an American TV & movie actress. Kaitlyn is popular for her roles as Eve Baxter (in Last Man Standing), Loretta McCready(Justified), Her roles in movies Detroit, Short Term 12 are notable.
Kaitlyn Dever was born on 21st December 1996 in Phoenix, Arizona, United States to Kathy Dever(Mother) & Tim Dever(Father), She grew up moistly in Dallas, Texas. Both her parents are ice skating coaches, father Tim is also voice actor who has voiced (Barney, the purple dinosaur, Bob the Builder)
Kaitlyn Dever: Facts & Trivia
Kaitlyn Dever got interested in acting very early, her parents got her into the acting school at the age of 5.
She is trained in- Ballet dancing, Gymnastics, Skating
Dallas Young Actors Studio: She got trained in acting at the Dallas Young Actors Studio, her family was her supportive of her interest, they moved to Dallas to help her.
Kaitlyn is of English, German and Irish descent.
She has appeared in numerous commercials.
Awards & nominations: Kaitlyn has received multiple nominations at the awards like Young Artist Award, Phoenix Film Critics Society for her roles in- Private Practice, Bad Teacher, Last Man Standing, Justified, Short Term 12.
Variety Magazine named her- '10 emerging young Hollywood actors to watch for.
She is vocal against Bullying in schools.
She drew on the walls as a kid and did not confess it, until later when she grew up.
She has 2 younger sisters.
She has a dry sense of humor.
She has been playing guitar for many years (since she was 8/9), she owns at least 6 guitars.
She is training in singing as well.
She posted in support of transgender people opposing the policy change of American Govt.
She has a pet dog named Banjo.
The first ever concert she attended was of Hilary Duff.
First movie that made her cry- Marley & Me.
First movie that gave her nightmares- Insidious.
One fashion thing she hates- High Top
One thing she is bad at- Drawing
Best advice she has got (by Tim Allen)- Joke is not funny if you have to explain it.
Commercials she has appeared in include- Franklin Templeton Investments, Hallmark, Johnsonville Sausages, Kellogg's, McDonald's, Nintendo Wii, Ortega, Skate 'n' Tricks Puppy, Sizzlers, Subaru, Trix Yogurt.
Actress Molly Ephraim called Kaitlyn- 'The little sis I never had but always dreamed for'
She wants to host Saturday Night Live and to be on Jimmy Fallon's show.
Kaitlyn Dever: Quotes
Drama roles come more naturally, I need to concentrate more with comedy
When someone is bullying you, try to ignore it as much as possible, don't let it get to you.
I love switching between Comedy & Drama to show people that I can do both.
I definitely dress a little more girly
I was 4 years old, I went crying to my parents saying I wanted to go out to California to become an actress.
I'd like to do TV for a while & then maybe to some movies here and there
I grew up with cell phone a lot as a kid, because I had to.
For someone to leak someone's private photos to the public is very sad. I don't have an icloud, that is good.
Texas toast will always have my heart
Anyone else miss the sugar cookies from the target food court?
I just smooshed cookie dough in my home button on the phone
16 was awesome, 17 is weird man, it is just an awkward, half here half there age.
(When she was 17) My friends can't wait to be 18 (to be driving, go to college), I just want to be 16 a little longer.
I've always been good at doing impersonations, Acting has always come naturally to me.
Kaitlyn Dever: Career
Video Games
Uncharted 4: A Thief's End(2016): Kaitlyn voiced the role of Cassie Drake in this video game
Movies
Them That Follow(2018): She acted in the role of Dilly in the Thriller directed by Daniel Savage, Brittany Poulton created by Brittany Poulton, Daniel Savage with the cast Olivia Colman, Walton Goggins, Kaitlyn Dever
The Front Runner(2018): She plays Andrea Hart in this Drama directed by Jason Reitman created by Matt Bai with stars- Ari Graynor, Hugh Jackman, J.K. Simmons in the lead.
Beautiful Boy(2018): She played the character of Lauren in the Drama directed by Felix van Groeningen with stars- Timothée Chalamet, Steve Carell, Maura Tierney playing important roles.
Outside In(2017): She played Hildy in the Drama movie directed by Lynn Shelton starring Kaitlyn Dever, Jay Duplass, Edie Falco in the lead.
Detroit(2017): She played the role of Karen in this Crime Thriller Drama directed by Kathryn Bigelow with stars- Anthony Mackie, John Boyega, Algee Smith in the lead.
We Don't Belong Here(2017): Kaitlyn played Lily Green in the Mystery movie directed by Peer Pedersen with the cast Catherine Keener, Kaitlyn Dever, Anton Yelchin .
Grass Stains(2017): She acted as Grace Turner in this Drama movie directed by Kyle Wilamowski with stars- Tye Sheridan, Annabeth Gish, Kaitlyn Dever in the main roles.
Men, Women & Children(2014): She played Brandy Beltmeyer in the Drama directed by Jason Reitman , it has Rosemarie DeWitt, Kaitlyn Dever, Ansel Elgort in the lead cast.
Laggies(2014): She acted in the role of Misty in this Comedy Drama movie directed by Lynn Shelton , cast includes Sam Rockwell, Chloë Grace Moretz, Keira Knightley
Short Term 12(2013): Kaitlyn played Jayden in the Drama movie directed by Destin Daniel Cretton with the cast of Brie Larson, Frantz Turner, John Gallagher Jr.
The Spectacular Now(2013): She acted as Kristal in the Drama movie directed by James Ponsoldt , it has Miles Teller, Shailene Woodley, Kyle Chandler in the lead cast.
J. Edgar(2011): She portrayed the role of Palmer's Daughter in this Biographical Crime Drama directed by Clint Eastwood with Armie Hammer, Naomi Watts, Leonardo DiCaprio in the lead cast.
Bad Teacher(2011): She portrayed Sasha Abernathy in the Comedy directed by Jake Kasdan , it stars Justin Timberlake, Cameron Diaz, Jason Segel in the cast.
Cinema Verite(2011): She played the role of Michelle Loud in the TV Drama directed by Robert Pulcini, Shari Springer Berman , cast includes Molly Hagan, Kaitlyn Dever, Diane Lane
TV Series
Justified(2011): Kaitlyn played Loretta McCready in the Crime Drama Series produced by Graham Yost, starring Nick Searcy, Joelle Carter, Timothy Olyphant in the main roles.
The Mentalist(2011): Kaitlyn played Trina in the Crime Series created by Bruno Heller featuring Simon Baker, Robin Tunney, Tim Kang in the cast.
Curb Your Enthusiasm(2011): She played Kyra O'Donnell in the Comedy Series , cast includes Cheryl Hines, Jeff Garlin, Larry David
Last Man Standing(2011): Kaitlyn appeared as Eve Baxter in the comedy series created by Jack Burditt with stars- Molly Ephraim, Nancy Travis, Tim Allen in the lead. Kaitlyn also has performed in the songs and soundtracks.
Party Down(2010): She portrayed Escapade Dunfree in the TV Series starring Ken Marino, Ryan Hansen, Adam Scott in the lead.
Private Practice(2010): She acted in the role of Paige in the Romantic Drama TV Series with stars- Paul Adelstein, KaDee Strickland, Kate Walsh playing important roles.
Modern Family(2009): She acted as Bianca in the Romantic Series created by Christopher Lloyd, Steven Levitan starring Sofía Vergara, Ed O'Neill, Julie Bowen in the lead.
Make It or Break It(2009): She acted in this Drama Series with stars- Ayla Kell, Josie Loren, Cassandra Scerbo in the main roles.
Others
Short Term 12: Behind the Scenes(2014)- it was premiered at SXSW 2013, it won the Grand Jury Prize for Best Narrative.
Teens Wanna Know(2013)
Home & Family(2013)
Made in Hollywood(2013)
The Joey & Elise Show(2011)
An American Girl: Chrissa Stands Strong(2009): Kaitlyn plays- Gwen Thompson in the Family Drama Video directed by Martha Coolidge, it stars Timothy Bottoms, Sammi Hanratty, Annabeth Gish in the cast.
Kaitlyn Dever: Photos, Pictures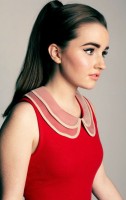 Kaitlyn Dever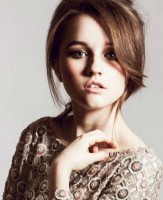 Kaitlyn Dever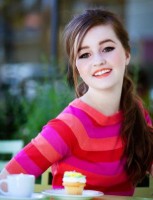 Kaitlyn Dever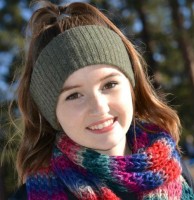 Kaitlyn Dever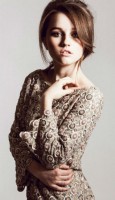 Kaitlyn Dever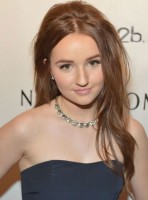 Kaitlyn Dever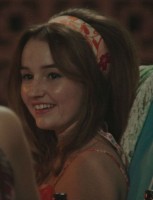 Kaitlyn Dever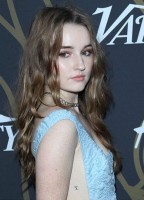 Kaitlyn Dever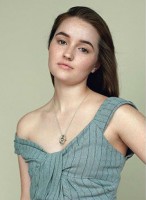 Kaitlyn Dever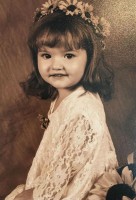 Kaitlyn Dever childhood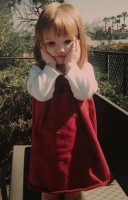 Kaitlyn Dever childhood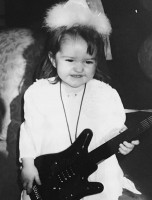 Kaitlyn Dever childhood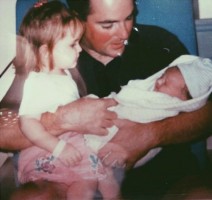 Kaitlyn Dever with her father Tim Dever & sister Mady Dever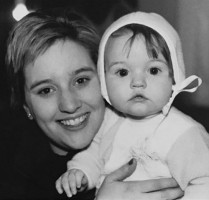 Kaitlyn Dever childhood, mother Kathy Dever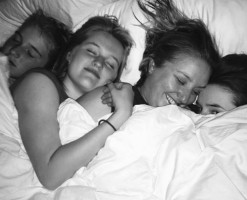 Kaitlyn Dever family:Mother & sisters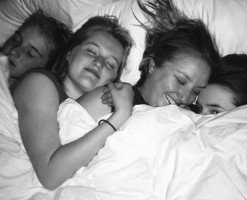 Kaitlyn Dever with sister Mady Dever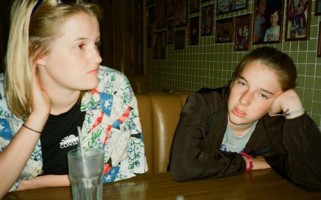 Kaitlyn Dever's sisters- Mady Dever & Jane Dever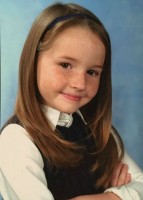 Young Kaitlyn Dever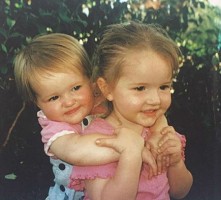 Kaitlyn Dever with sister Mady- childhood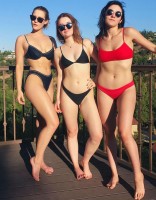 Kaitlyn Dever bikini pics with friends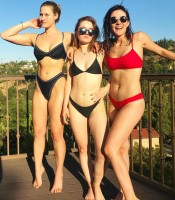 Kaitlyn Dever bikini pics with friends