Biography
Nancy Carell is an American Comedian, TV & Movie actress & writer. She is known for playing Helen Goode(in The Goode Family), Carol Stills(The Office), Linda(in Seeking a Friend for the End of the World Linda (2012)). She is the wife of actor/ comedian Steve Carell. The couple have created the show 'Angie Tribeca' on TBS together.
Nancy Carell was born on 19th July 1966 in Cohasset, Massachusetts, United States to Carol Walls(Mother) & Robert Walls(Father).
Nancy Carell & Steve Carell Marriage: Nancy & Steve met on the troupe 'The Second City'. They had their first date at the Green Mill jazz club. Nancy was attending the classes while Steve was teaching them. Steve is about 4 years elder to her.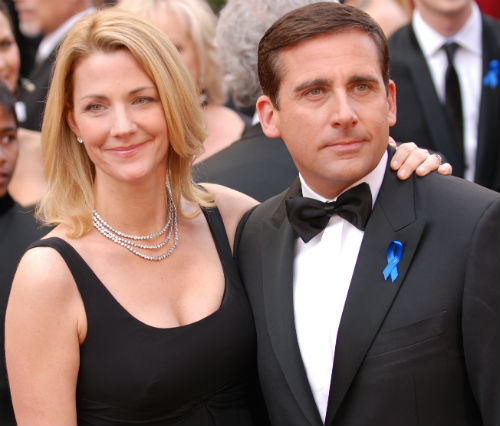 Image: Nancy Carell & Steve Carell(husband)
The couple got married on 5th August 1995, they have two children, a daughter named Elisabeth "Annie" Carell and a son named John "Johnny" Carell. The couple own a house in Los Angeles as well as in Marshfield, Massachusetts.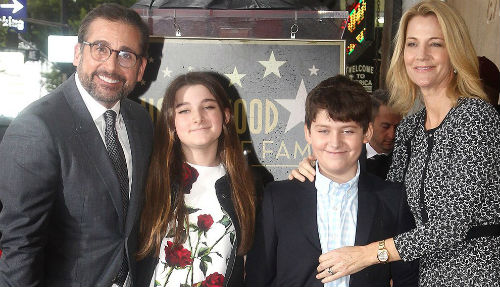 Image: Nancy Carell Family: Steve Carell(husband), Elisabeth Carell(sister), John Carell(son)
Nancy Carell: Interesting Facts & Trivia
My Mother's Fleabag: When she was in college, Nancy was a part of the improvisational comedy troupe named- My Mother's Fleabag.
The Second City: Nancy was part of the Chicago based improvisational comedy group, she featured on the TV show 'Saturday Night Live' in 1995-1996.
Impersonation: Nancy appeared frequently on Saturday Night Live in mid 90s, she was popular for her impersonation of anchor Bobbie Battista. Other popular impersonations of her are- Cokie Roberts, Diane Sawyer, Kathy Ireland, Martha Stewart, Sharon Stone.
She likes reality shows and cooking shows.
Nancy's husband Steve on her- "She is the smartest, funniest person I've ever met. I always look to her as a barometer of whether jokes are good or not." " I just never assumed that a woman that smart and attractive would be even remotely interested in me."
She has appeared on shows with David Koechner, Will Ferrell among others.
She has appeared on TV commercials for Ameritech Cell Phones in late 90s.
She used to play football as a kid.
She loves to become a writer, after her kids grow up she likes to take it full time.
She went Boston College because her other choice was 'Holy Cross' which would have kept her in the town, and also her ex-boyfriend went there.
First Job: Her first job after college was in a grocery store, where she worked at the salad bar.
Nancy & Steve have been married since 1995, they made it into National Ledger's "Hollywood's longest lasting marriages"
She has 5 siblings
On few occasions Nancy has played Steve's love interest.
Nancy Carell: Quotes
The kids are hysterical. We laugh quite a bit in our house.
(On her parents support during her early years) Even though it wasn't easy for them to watch me starve for five years, they never told me to get a real job.
Everyone should take a semester abroad. I didn't, and I regret it.
I did not have a math brain. Economics was the one class that I truly understood & loved.
I'm very insecure when it comes to entertaining.
I come from a family of six kids, so when I got to school and saw the unlimited bacon it was like heaven.
Photos/ Pictures