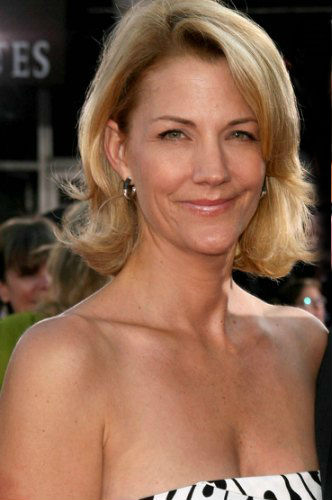 Nancy Carell
Date Of Birth
July 19, 1966
Age
56 years 10 months 10 days
Day of Birth
Tuesday
Place Of Birth
Cohasset, Massachusetts, United States
Zodiac Sign
Cancer
Professions

Comedian

, Actress , Writer
Birth Name
Nancy Ellen Walls
Full Name

Nancy Ellen Carell

Other Names

Nancy Walls Carell

,

Nancy Walls Carrell

,

Nancy Walls
Personal Information
Residence

Los Angeles, California, United States

Religion
Christianity
Language
English
Star Sign
Cancer
Nationality
American
Ethnicity
Caucasian
Complexion
White
Trademark
Beautiful smile

Body Features & Measurements
Height

173 CM


5 Feet 8 Inches
Eye color
Green
Hair color
Blonde
Weight

70 KG


154 lbs

Shoe Size
8 (US)
Figure Type
Hourglass
Body Type
Slim
Family Information
Father

Robert Walls

Mother

Carol Walls

Son
John Carell (born in 2004)
Daughter
Elisabeth Carell (born in 2001)
Brothers In-Law
Greg Carell (Architect)
Timothy Carell (Landscaper)
Michael Carell (Electrical Engineer)
Relative
Stanley Koch (Uncle of Steve Carell)
Father In-Law
Edwin A Carell (electrical engineer)
Mother In-Law
Harriet Theresa Koch (1925–2016; psychiatric nurse)

Education Qualifications
Education (High School)
Cohasset High School
Education(College)
Boston College (class of 1988)
Alma Mater

Boston College

Love, Romance, Marriage
Husband
Steve Carell (married in 1995)
Career Information
Years Active
1995-
Favorites, Hobbies, Likes/ Dislikes
Hobbies
Cooking
Writing
Reading
Favorite Food
Lobster salad
Favorite Sports
Hockey , Football
Favorite Beverage
Coffee
More Information
Net worth

$1 Million- $10 Million
Biography
Nancy Carell is an American Comedian, TV & Movie actress & writer. She is known for playing Helen Goode(in The Goode Family), Carol Stills(The Office), Linda(in Seeking a Friend for the End of the World Linda (2012)). She is the wife of actor/ comedian Steve Carell. The couple has created the show 'Angie Tribeca' on TBS together.
Childhood
Nancy Ellen Walls was born on 19th July 1966 in Cohasset, Massachusetts, the United States to Carol Walls(Mother) & Robert Walls(Father).
She grew up in Cohasset, Massachusetts with her five siblings.
Education
High School: she attended the Cohasset High School.
College: She attended Boston College and graduated in 1988. Her other choice was the 'Holy Cross' college. Her ex-husband was attending that college and she would have had to stay in the town, so she chose Boston college.
Nancy has a funny take on her excitement to attend school as a kid
"I come from a family of six kids, so when I got to school and saw the unlimited bacon it was like heaven."
Marriage- Husband
Nancy Carell & Steve Carell
Nancy & Steve met on the troupe 'The Second City'. They had their first date at the Green Mill jazz club. Nancy was attending the classes while Steve was teaching the classes at 'Second City'. Steve is about 4 years older than her.
Both Steve and Nancy are trained and professional comedians. On a few occasions, Nancy has played Steve's love interest on screen. The 40-Year-Old Virgin(2005), Seeking a Friend for the End of the World(2012), "The Office", "Angie Tribeca" are some of the works they have appeared together on.
Husband Steve has said these lovely things about the wife-
"She is the smartest, funniest person I've ever met. I always look to her as a barometer of whether jokes are good or not. I just never assumed that a woman that smart and attractive would be even remotely interested in me."
No wonder they have one of the long-lasting marriages in Hollywood.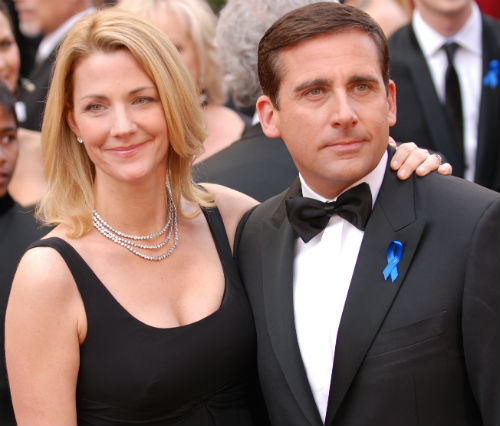 Image: Nancy Carell & Steve Carell(husband)
Wedding: The couple got married on 5th August 1995, they have two children, a daughter named Elisabeth "Annie" Carell and a son named John "Johnny" Carell. The couple owns a house in Los Angeles as well as in Marshfield, Massachusetts.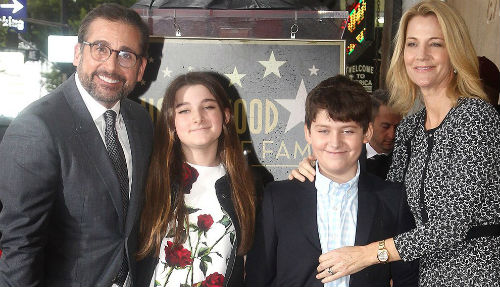 Image: Nancy Carell Family: Steve Carell(husband), Elisabeth Carell(daughter), John Carell(son)
Children
Elisabeth Carell
Elisabeth Anne Carell was born on May 25th of 2001.
John Carell
Nancy's second child John Carell was born in June of 2004.
Interesting Facts & Trivia
My Mother's Fleabag: When she was in college (BCCI), Nancy was a part of the improvisational comedy troupe named- My Mother's Fleabag.
The Second City: Nancy was part of the Chicago based improvisational comedy group, she featured on the TV show 'Saturday Night Live' in 1995-1996.
Impersonation: Nancy appeared frequently on Saturday Night Live in the mid-90s, she was popular for her impersonation of anchor Bobbie Battista. Other popular impersonations of her are- Cokie Roberts, Diane Sawyer, Kathy Ireland, Martha Stewart, Sharon Stone.
The Daily Show: She worked as a correspondent on The Daily Show's satirical TV news program.
She likes reality shows and cooking shows.
She has appeared on shows with David Koechner, Will Ferrell among others.
Commercials: She has appeared on TV commercials for Ameritech Cell Phones in the late 90s.
Sports: She used to play football as a school kid.
She loves to become a writer, after her kids grow up she wants to take it full time.
First Job: Her first job after college was in a grocery store, where she worked at the salad bar.
Nancy & Steve have been married since 1995, they made it into National Ledger's "Hollywood's longest-lasting marriages"
Filmography
Movies
| Year | Movie | Character | Comment |
| --- | --- | --- | --- |
| 2012 | Seeking a Friend for the End of the World | Linda | |
| 2005 | The 40-Year-Old Virgin | Health Clinic Counselor | |
| 2003 | Anger Management | Flight Attendant | |
TV Series
Year
TV series
Character
Comment
2016
Angie Tribeca
Mrs. Perry

2 Episodes as actress

40 episodes as the writer and producer

2005-2013
The Office
Carol Stills
7 episodes
2012
Georgia
Davinia
Episode: "Hello, I'm Davinia"
2009
The Goode Family
Helen Goode
13 episodes
2007
The Naked Trucker and T-Bones Show
Marcia
Episode: T-Bones TV
1999
Random Play
various characters
3 Episodes
1998
LateLine
Jill
Episode: "Pearce's New Buddy"
1995-1996
Saturday Night Live
Bobbie Battista/ Susan Taylor/ Michelle Benson/ Kathy Ireland/ Gail Lafferty

17 episodes

Has performed in soundtracks as well
Career
Nancy started her career in acting as a comedian, particularly on the Saturday Nith Live shows. As of late, she has become a fulltime writer and producer as well.
Saturday Night Live(1995-96)
Nancy has appeared in 17 episodes of the show. She has famously impersonated famous personalities and has created characters that are a parody of the originals. Some of the popular characters he portrayed on the show are: Bobbie Battista, Gail Lafferty, Michelle Benson, Susan Taylor, Kathy Ireland, Judy Woodruff, Diane Sawyer, Cokie Roberts, and others. Her 'second City' co-star David Koechner was also on the show.
Nancy has also performed in the soundtracks of her comedy pieces, some of the soundtracks she has voiced on the show are- "Black/White", "Freaky People", "Let It Snow", "Jingle Bells", "Winter Wonderland", "Frosty the Snowman", "Suzy Snowflake"
LateLine(1998)
In the comedy series LateLine by Al Franken and John Markus, Nancy appeared in the role of Jill in the episode "Pearce's New Buddy" (Season 1 Episode 5)
Random Play(1999)
Nancy has appeared in all three episodes of the musical comedy "Random Play" by Maggie Zackheim. Nancy was one of the leading actors in the series, she played various characters. Other prominent cast members include- Michael Ian Black, Michael Showalter, David Wain, and others.
Her playing the wife of Ozzy Osbourne (played by Patton Oswalt) and the mother of character Ben Osbourne (played by Kevin E Elliot) was memorable.
Anger Management(2003)
Nancy appears as a flight attendant in the 2003 comedy movie directed by Peter Segal. The story is about Dave (played by Adam Sandler), who is advised to go through the Anger management course.
Adam Sandler and Jack Nicholson play the leading roles in this humorous movie woven around a doctor and patient relationship.
[Nancy Carell as Flight attendant]
The 40-Year-Old Virgin(2005)
Steve Carell plays the 40-year-old nerdy guy who has never had sex. Steve Carell co-wrote the story with Jude Apatow (director) and starred in the lead role.
Nancy appears in the counseling room counseling parents and their young children, discussing sexuality.
[Nancy Carell as the Health Clinic Counselor]
Catherine Keener, Paul Rudd, Seth Rogen, Elizabeth Banks, Leslie Mann played the leading roles.
The Naked Trucker and T-Bones Show(2007)
In the comedy series by Norm Hiscock, Dave Allen, and David Koechner, Nancy played the character Marcia in the episode "T-Bones TV" (Season 1 Episode 7)
The Goode Family(2009)
Nancy voiced the character of Helen Goode in the animation comedy "The Goode Family". The series saw 13 episodes aired, she had voiced characters in all 13.
It was on this series that she first used the name Nancy Carell instead of Nancy Walls (which she was credited till then)
Seeking a Friend for the End of the World(2012)
As the end of the world nears, Dodge Peterson(Steve Carell) seeks to reunite with his high school sweetheart Olivia, he gets stuck with his neighbor Penny Lockhart(Keira Knightley). Nancy plays Linda Petersen, wife of Dodge who leaves him when he shows no interest to leave.
Georgia(2012)
In the pilot episode "Hello, I'm Davinia" of the comedy series Georgia, Nancy plays the titular role of Davinia.
Mary Elizabeth Ellis played the leading role of Georgia, Harold Perrineau played the other important character, Michael.
The Office(2005-2013)
Nancy appears as the real estate agent Carol Stills in multiple episodes of the series, her husband steve appears in one of the main roles (as Michael Scott)
Nancy plays the ex-girlfriend of the character played by Steve Carell.
Angie Tribeca(2016-)
Nancy and Steve created Angie Tribeca together, this was the couple's first full collaboration in every sense. Nancy has appeared in two episodes of the series in the role of Mrs. Perry.
Nancy has contributed to all 40 episodes of the series in both writing and production. Angie Tribeca has been her biggest work to date.
[Nancy & Steve Carell on the idea of Angie TriBeCa]
Quotes
The kids are hysterical. We laugh quite a bit at our house.
(On her parents support during her early years) Even though it wasn't easy for them to watch me starve for five years, they never told me to get a real job.
Everyone should take a semester abroad. I didn't, and I regret it.
I did not have a math brain. Economics was the one class that I truly understood & loved.
I'm very insecure when it comes to entertaining.
References