Biography
Yara Shahidi is an American TV & movie actress. She is popular for her roles Chloe Johnson (The First Family), Zoey Johnson(Black-ish), Darci(Trollhunters), Zoey Johnson(Grown-ish).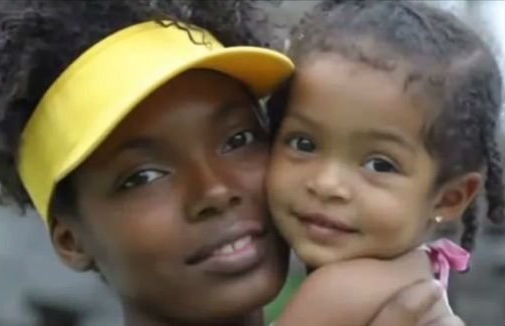 Image: Yara Shahidi with Mom in childhood
Yara Shahidi was born on 10th February 2000 in Minneapolis, Minnesota, United States to Keri Salter Shahidi(Mother)- a model & Afshin Shahidi(Father)- a photographer. She has two brothers, one named Sayeed Shahidi who is also an actor & model and the youngest named- Ehsan Shahidi.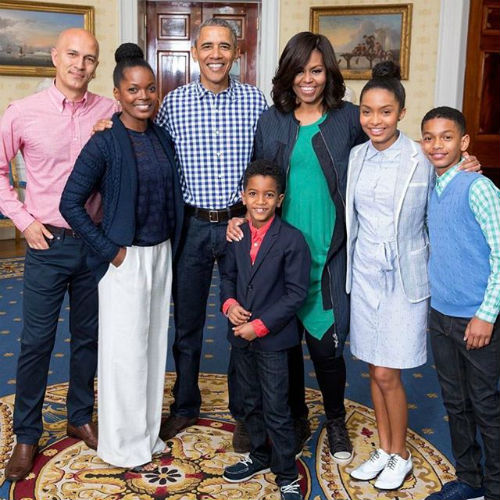 Image: Yara Shahidi Family with Barack Obama & Wife Michelle Obama
Yara Shahidi: Facts & Trivia
Ancestry: Yara Shahidi is of African-American (Maternal) & Iranian-American(Paternal) background.
She has been learning to read, write & speak the Persian language(Farsi), her father's mother tongue.
Yara's mother is part native American, she belongs to Choctaw- tribe in the modern day Southeastern United States.
Tang Soo Do: Yara is trained in the Korean martial art- Tang Soo Do(similar to Kung fu), she received her black belt (with a 99% score in the tests) when she was in her High School.
History Lover: She is a nerd for history, she wants to graduate in world history
Rapper Nas (Nasir bin Olu Dara Jones) is her second cousin.
Generation Next Award: She was honored with the award at the 10th annual Essence Black Women In Hollywood(2017)
Meaning of the name in Persian:

Yara- dear to heart
Sayeh- shadow
Shahidi- witness

She has played characters named Olivia, Chloe & Zoey in more than one TV Series/ Movies
Yara's interest in acting began very early, in fact she was already in commercials when she was 6 weeks old with her mother, by the age 9 she was already acting in mainstream movies and TV, her family moved from Minneapolis to California for the sake of Afshin's work and it worked out.
Yara wore a Harvard University shirt in 2017, she was visiting her cousin Nasir, she was excited by the atmosphere there and has decided to apply there.
Commercials: She has appeared in ads for- Disney(The Walt Disney Company), GapKids (Gap Inc. for kids), Guess Kids(Guess fashion line for kids), McDonald's(hamburgers), Ralph Lauren(style), Target Corporation, The Children's Place(Children's Place Inc), Tropicana. She has worked with her younger brother and mother as well on various ads.
Young Artist Award: She received the award nomination for her role in her very first movie
NAACP Image Award: She won the award in the best supporting role for her role in Black-ish
She was named one of the 30 most influential teens of 2017 by the TIME magazine.
Yara calls her father- Baba, she loves cooking with him.
She is a big science geek, she likes experimenting with science things at home, she wants to build a lab at home some day.
She has a pet fish named- Cleophus.
Charity Integrative Clinics International: She supports them and volunteers for them at times.
She likes listening to radio shows, she considers herself old school.
History is her favorite subject in the school.
Yara was interviewed by Your Teen magazine, Tribute, People NOW, Essence Magazine, Equanimity, .
Oxbridge: She attended the program which took her to various universities along with Oxford
Yara's mother Keri is an actress & model herself, she now runs a consultancy firm for parents- Commercial Mommy.
As a child she wanted to be a C.I.A agent.
She loves comics, especially Marvel characters.
She has been vocal about gay rights, Black lives Matter & women issues.
She has contributed financially and otherwise towards Saint Jude's Children's Hospital.
Favorite Disney princess character- Jasmine.
Yara Shahidi: Quotes
Life is too long not to make mistakes
Although High school is way harder than middle school, I think it's more enjoyable than middle school
Japanese erasers are the best
Knowing my learning style has benefitted me in my acting career. I think that just knowing your learning style is empowering and important.
I can memorize a script pretty quick, but I need to know the story to really connect to the script.
One week spring breaks are a crime against humanity
I have wanted to be a historian for the longest time, I'm also interested in public relations & advertising, particularly to combat gender stereotypes
I have been interested in History- African-American, Islamic, World history in general.
Improv is a large part of comedy projects, I've learned to adopt so that acting comes out naturally
People love when you bring life to a character
There is no reason that a girl should feel limited by the standards of other people
I was going to dress up as Black Privilege, but I couldn't find the costume.. because it doesn't exist
Her father has released a storybook named- Prince
Yara Shahidi: Career
List of Movies, TV Series and other projects of Yara with brief information.
TV Series
Grown-ish(2018): Yara played Zoey Johnson in this Comedy produced by Larry Wilmore, Kenya Barris with the cast of Abraham D Juste, Francia Raisa.
Miles from Tomorrowland(2017): She played the role- Malison in the Family Series featuring Olivia Munn, Dee Bradley Baker, Fiona Bishop in the cast.
Trollhunters(2016): She played the role of Darci in the Adventure Comedy Series , the series was created by Guillermo del Toro with the cast Fred Tatasciore, Charlie Saxton, Lexi Medrano
Black-ish(2014): She played the role of Zoey Johnson in the Comedy Series featuring Tracee Ellis Ross, Marcus Scribner, Anthony Anderson in the cast.
Bad Teacher(2014): She portrayed the role- Jalissa in the Comedy Series , cast includes Ryan Hansen, Sara Gilbert, Ari Graynor
The Fosters(2014): Yara appeared as Maddie in this Romantic Drama TV Series created by Peter Paige, Bradley Bredeweg with the cast Maia Mitchell, David Lambert, Hayden Byerly
Scandal(2013): She played Olivia(Young) in this Thriller Drama TV Series featuring Guillermo Díaz, Kerry Washington, Katie Lowes in the cast.
The First Family(2012): She played the role of Chloe Johnson in the Comedy Drama Series created by Byron Allen, Entertainment Studios with Christopher B. Duncan, Jackee Harry, Kellita Smith in the lead cast.
The Finder(2012): She portrayed the character- Adina Abreu in the Crime Comedy Drama Series starring Geoff Stults, Mercedes Mason, Maddie Hasson in the main roles.
The Cape(2011): She portrayed Layla Voyt in the Drama Series , it stars David Lyons, Keith David, Summer Glau in the cast.
Special Agent Oso(2011): Yara played Leah in the Adventure Series with Sean Astin, Gary Anthony Williams, Meghan Strange in the lead.
Family Guy(2011): She appeared in the Comedy TV Series , cast included Seth Green, Alex Borstein, Seth MacFarlane
$#*! My Dad Says(2010): She played a Girl Scout in the Comedy TV Series produced by Justin Halpern, David Kohan, Max Mutchnick , it has Jonathan Sadowski, William Shatner, Nicole Sullivan in the lead cast.
Lie to Me(2010): She acted as Olivia in the Crime Drama Series featuring Brendan Hines, Tim Roth, Kelli Williams in the cast.
In the Motherhood(2009): She played Esther in the TV Series , with actors- Cheryl Hines, Jessica St. Clair, Horatio Sanz playing the lead characters.
Wizards of Waverly Place(2009): She played Olive in the Fantasy Comedy Series created by Todd Greenwald with stars- David Henrie, Selena Gomez, Jake T. Austin in the lead.
Cold Case(2009): She portrayed the role- Meesha Sullivan in this Crime Drama Series , it features John Finn, Kathryn Morris, Danny Pino in the cast.
Entourage(2007): She acted as Kandace West in this Comedy Drama Series with stars- Kevin Connolly, Kevin Dillon, Adrian Grenier in the main roles.
Movies
Smallfoot(2018): She voiced the character Brenda in the Comedy directed by Jason Reisig, Karey Kirkpatrick, it has Channing Tatum, Gina Rodriguez, Zendaya in the main roles.
Rip City(2011): She portrayed Montana in the TV Comedy directed by Gil Junger , cast includes Barry Watson, Christine Taylor.
Alex Cross(2012): Yara played Janelle Cross in this Mystery Crime directed by Rob Cohen created by Kerry Williamson, Marc Moss , it has Matthew Fox, Tyler Perry, Rachel Nichols in the lead cast. She also performed in the sountrack- 'All Our Secrets Are the Same'
Butter(2011): Yara appeared as Destiny in the Comedy directed by Jim Field Smith starring Ty Burrell, Yara Shahidi, Jennifer Garner in the lead.
Salt(2010): Yara Shahidi portrayed the character of Salt's Young Neighbor in this Crime directed by Phillip Noyce with stars- Liev Schreiber, Chiwetel Ejiofor, Angelina Jolie in the main roles.
Unthinkable(2010): Yara was Katie Humphries in this Drama movie by Gregor Jordan starring Carrie Anne Moss, Michael Sheen, Samuel Jackson in the main roles.
Imagine That(2009): She played Olivia Danielson in this Family Drama directed by Karey Kirkpatrick created by Ed Solomon, Chris Matheson, it features Thomas Haden Church, Yara Shahidi, Eddie Murphy in the cast.
Others- Shows/ videos/ short movies
Untitled Women in Hollywood Documentary(2018)
Harry(2017): a talk show hosted by Harry Connick Jr.
Larry King Now(2017): an interview style talk show hosted by Larry King
Hollywood Today Live(2017)
Access Hollywood(2017)
American Music Awards(2017)
MTV Video Music Awards(2017)
15th Annual VES Awards(2017)
MTV Movie & TV Awards(2017)
Teen Choice Awards (2017)
Black Women In Hollywood Awards(2017)
Black Girls Rock!(2016)
The Pulitzer at 100(2016)- a documentary
Impossible Choices(2016)- a short movie
Access Hollywood Live(2016)
The View(2016)
Radio Disney Music Awards(2016)
The 47th NAACP Image Awards(2016)
The 365Black Awards(2015)
Radio Disney Music Awards(2015)
The Real(2015)
Jimmy Kimmel Live!(2015): Yara appeared on Jimmy Kimmel's show
The 46th Annual NAACP Image Awards(2015)
NO BULL Teen Video Awards(2015)
BET Awards (2015)
Black-ish: Bloopish(2015)
The 83rd Annual Hollywood Christmas Parade(2014)
Quiet on the Set(2014)
81st Annual Hollywood Christmas Parade(2012)
Huff Post's BV 365(2012)
Piper's quick Picks(2012)
The Bonnie Hunt Show(2009)
Entertainment Tonight(2009)
Yara Shahidi: Photos, Pictures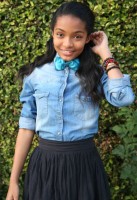 Yara Shahidi

Yara Shahidi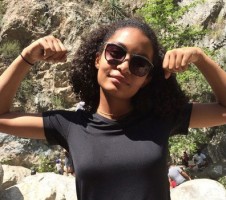 Yara Shahidi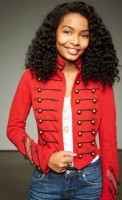 Yara Shahidi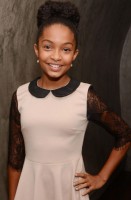 Yara Shahidi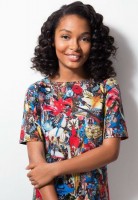 Yara Shahidi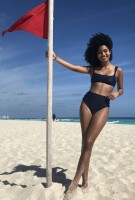 Yara Shahidi on the beach in bikini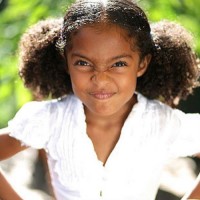 Yara Shahidi childhood

Yara Shahidi fmaily: Mother, Father & siblings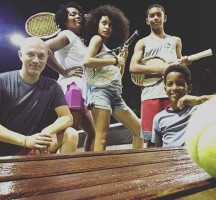 Yara Shahidi fmaily: Mother, Father & siblings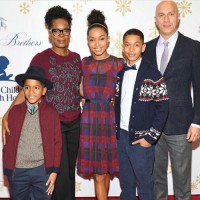 Yara Shahidi fmaily: Mother, Father & siblings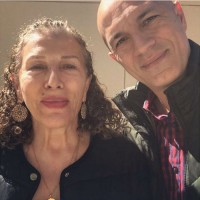 Yara Shahidi's grandma and father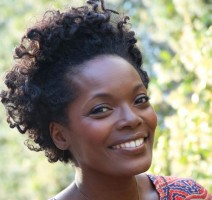 Yara Shahidi's mother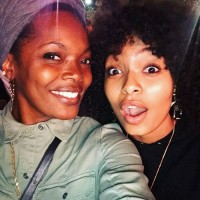 Yara Shahidi's mother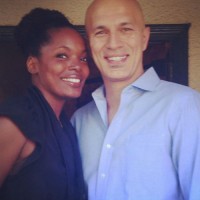 Yara Shahidi's parents, Afshin Shahidi(father) & Keri Salter(Mother)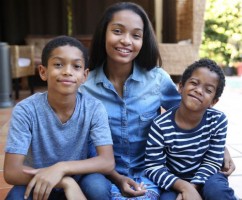 Yara Shahidi with brothers- Ehsan Shahidi, Sayeed Shahidi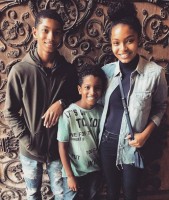 Yara Shahidi with brothers- Ehsan Shahidi, Sayeed Shahidi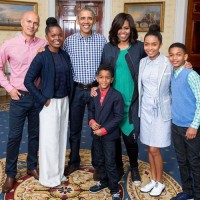 Yara Shahidi Family with Barack Obama & Wife Michelle Obama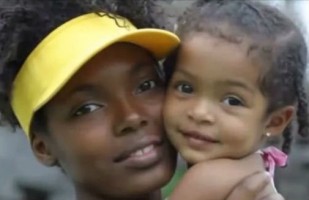 Yara Shahidi with Mom in childhood