Biography
Lucy Chet DeVito is an American theater, TV & movie actress. She was born on 11th March 1983 in Los Angeles, California, United States to Danny DeVito(Father)- an actor, writer, director & producer and Rhea Perlman(Mother)- an Actress. She grew up in New York city where her parents lived, she is the older of three siblings, she has a sister named Grace Fan DeVito and a brother named Jacob Daniel DeVito.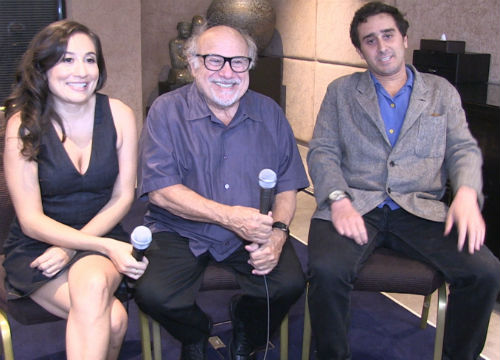 Image: Lucy DeVito with Danny Devito(father), Jake Devito(brother)
Lucy's major roles include Miss Greenstein in comedy-drama Leaves of Grass (2009), Brittany Berkowitz in comedy drama The Comedian (2016) with Robert De Niro & her father Danny Devito.
Lucy Devito: Career
Movies
Cubby(2018): she acts as Alexis in the Comedy, Drama Directed by Mark Blane & Ben Mankoff
with Patricia Richardson, Naian González Norvind in the lead cast along with Lucy.
Rich Boy, Rich Girl(2017): Lucy played Barbara in the Romantic Comedy Directed by Judy San Roman with stars Sasha Jackson, Cody Longo, Elaine Hendrix.
Speech & Debate(2017): She was Lucy in this Comedy, Drama by Dan Harris. Liam James, Sarah Steele, Austin McKenzie were her fellow stars in the movie.
The Comedian(2016): she appeared as Brittany Berkowitz in this Comedy Directed by Taylor Hackford. It starred Robert De Niro, Leslie Mann, Danny DeVito in the prominent roles.
Santa Con(2014): a Comedy movie Directed by Melissa Joan Hart with Barry Watson, Melissa Sagemiller, Scott Grimes. Lucy played 'June' in it.
Syrup(2013): a Comedy, Drama Directed by Aram Rappaport with actors Amber Heard, Shiloh Fernandez, Kellan Lutz. Lucy played Cindy.
Sleepwalk with Me(2012): She was Hilary in the Comedy movie Directed by Mike Birbiglia, Seth Barrish with actors Mike Birbiglia, Lauren Ambrose, James Rebhorn.
Beware the Gonzo(2010): as Marlene in the Comedy Drama Directed by Bryan Goluboff with stars Ezra Miller, Zoë Kravitz, Griffin Newman playing important roles.
Leaves of Grass(2009): She had a memorable role as Anne Greenstein in the Comedy Drama Directed by Tim Blake Nelson alongside Edward Norton, Keri Russell, Henry Max Nelson.
A Quiet Little Marriage(2008): as Sylvia in this Drama Directed by Mo Perkins with Mary Elizabeth Ellis, Cy Carter in the lead roles.
Just Add Water(2008): she acted in the role of Wanda in the Comedy produced & Directed by Hart where actors Dylan Walsh, Jonah Hill, Justin Long played the lead roles.
The Good Night(2007): She appeared in Jake Paltrow's Fantasy Drama alongside Martin Freeman, Gwyneth Paltrow, Penélope Cruz .
Nobel Son(2007): she was one of the devotees in the Crime Comedy Directed by Randall Miller with Alan Rickman, Bryan Greenberg in the lead roles.
This Revolution(2005): she had a small role in the movie Directed by Stephen Marshall.
TV movie
A Cinderella Christmas(2016): she acted as Lara in this Kelly Goodner produced Comedy, Directed by Tosca Musk. Actors Emma Rigby, Peter Porte, Sarah Stouffer were in the lead cast.
Patriettes(2016): Lucy played the character Joanna in the Musical Directed by Lara Everly. Lucy Angelo, Lib Campbell, Taylor Clemenza played the lead roles.
How to Succeed at Birth(2013): She played Lizzie in this Comedy movie Directed by Aaron Behl
starring Chris Alvarado, Ed Begley & Katie Conway.
The Share(2012): She acted in the role of Mona in this TV movie. Emily Chadick Weiss created it & Christina Roussos Directed it. The cast involved Robert Askins, Steven Boyer, Lucy DeVito.
Empires(2011): Lucy was Melanie in the movie produced & Directed by Todd Sklar with actors Hina Abdullah, Davis Choh, Andy Cohen in the cast.
TV Series
Adults(2017): Lucy appears as Lucy in the comedy TV series starring Jef Taylor, Garrett Neergaard, Jennifer Bowen.
Girls(2015): She played Lisa in the Comedy series Created by Lena Dunham. It starred Lena Dunham, Allison Williams & Jemima Kirke.
Deadbeat(2014): She portrayed Sue in the Comedy series created by Cody Heller, Brett Konnerwith Tyler Labine, Lucy DeVito, Brandon Jackson in the lead roles.
Alpha House(2014): she was Charity Robeson in Garry Trudeau's Comedy, Drama featuring John Goodman, Clark Johnson, Matt Malloy.
Crime Fighters(2012): She was Nighten Gal in the Comedy series starring Michael Cordova, Lucy DeVito, Jon Justus. She was one of the main characters.
Second City This Week(2011): as Guest celebrity in the Game-Show.
Melissa & Joey(2010): Lucy played Stephanie in the Comedy series Created by David Kendall, Bob Young with actors Melissa Joan Hart, Joey Lawrence, Taylor Spreitler featuring in the lead roles.
Dirt(2007): Lucy appeared as Lindain the Matthew Carnahan created sow starring Courteney Cox, Ian Hart, Josh Stewart.
Crumbs(2006): she played a minor role of Cashier in this Comedy series featuring Fred Savage, Jane Curtin, Maggie Lawson.
TV Shows
Lorraine(2016): she made a guest appearance on the BSkyB Talk-Show hosted by Lorraine Kell.
Today(2016): She was a guest on the Talk-Show.
Short
Curmudgeons(2016): she produced and acted in the short comedy movie Directed by her father Danny DeVito. It starred Lucy, her dad and David Margulies in the main roles.
If I Could Tell You(2015): She portrayed Jessica in this Short Drama Directed by Clyde brothers Benjamin Clyde & Robert E. Clyde. It also starred Avery Clyde, Kevin Scott Richardson, Sharon Lawrence.
Poison Tongue(2011): she acted in the Short film Directed by her father Danny DeVito alongside her mother Rhea Perlman & Ally Walker.
Nest of Vipers(2011): a Short Horror film directed by her dad Danny DeVito,
starring John Albo, Lucy DeVito, Lily Garrison.
Guess Whom(2011): she wa sLizzy in Jason Sax created & directed Short Comedy with Winston Alexander, Miho Ando, Barry Bostwick.
Moving Sale(2011): she played Sandy in the Short Romantic Comedy Directed by Casey Suchan
with Peter Alton, Brian Buckley, Craig Clark in the cast.
Speed Grieving(2009): she was part of the Jessica Daniels directed short film with Alysia Reiner, James Naughton, Isiah Whitlock Jr.
Wynnwood Lane(2008): a Short, Comedy video Directed by Thomas Payton with Johnny Bates, Lucy DeVito, Steven Hauck.
Lucy Chet DeVito: Interesting Facts & Trivia
Lucy played Anne Frank in the theater production of the play Anne Frank at the Intiman Theatre, Seattle, Washington.
She is of Catholic Italian descent from father's side, and Jewish (polish immigrants) from mother's side.
She opposed Donald Trump's presidency.
She loves animals, she has dogs and cats as pets, she is often seen posing with animals on her instagram profile. She has a cat named Memmie, a dog named Zorro, another cat named Sylv.
She presented awards at the 7th Annual Shorty Awards. She presented best artist, best twitter brand and best youtube comedian.
Her parents belong to different religions, the kids were brought up non-religious, with festivities from both religious backgrounds.
Curmudgeons: a short film directed by Danny DeVito with Jake DeVito & Lucy DeVito in the cast, A family project.
She supports LGBT cause
She helped raise funds for Nepal during earthquake.
Audio books: Lucy has narrated audio books, they are available online. Lucy By Damien Atkins being one of the well known.
Lucy Chet DeVito: Quotes
Paparazzi wasn't obsessed with actors' kids back than as they are now.
Donald Trump is a buffoon. Everyone in my circle is like- 'How did this happen'
You know, if you stab a man in the dead of winter, steam will rise up from the wounds
I come from a long line of shorties
Lucy DeVito: Photos, Pictures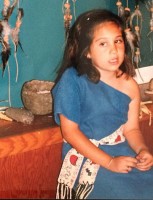 Lucy Chet DeVito childhood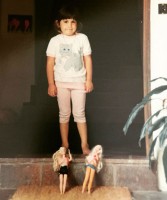 Lucy Chet DeVito childhood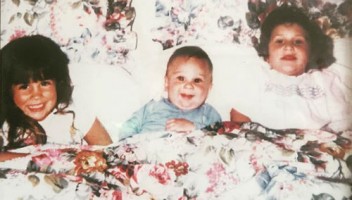 Lucy Chet DeVito childhood with siblings: Sister Gracie and brother Jacob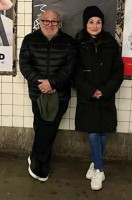 Lucy Chet DeVito with her dad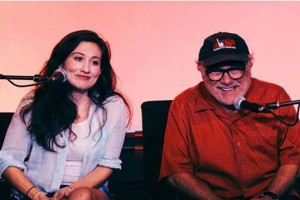 Lucy Chet DeVito with her dad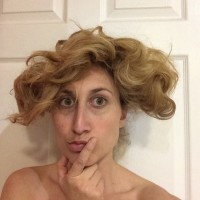 Sister Grace Fan DeVito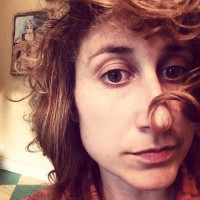 Sister Grace Fan DeVito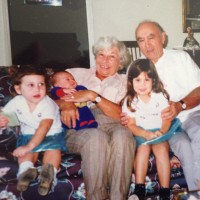 Lucy Chet DeVito childhood, siblings & grandparents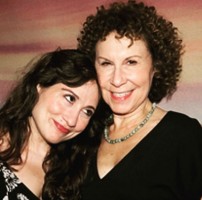 Lucy Chet DeVito with her mother Rhea Perlman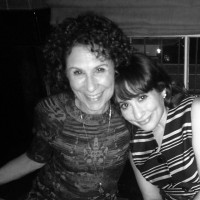 Lucy Chet DeVito with her mother Rhea Perlman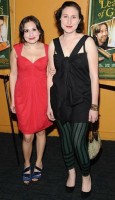 Lucy Chet DeVito with her sister Grace Devito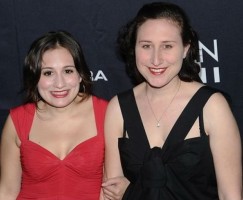 Lucy Chet DeVito with her sister Grace Devito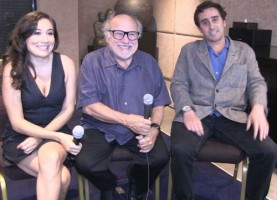 Lucy DeVito, Danny Devito(father), Jake Devito(brother)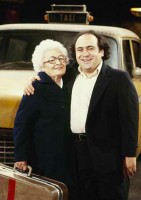 Lucy DeVito's paternal grandma Julia Devito