Biography
Diahnne Abbott is an American actress & singer. She was born on 1st of January 1945 in New York, United States.
She played a notable role in the psychological thriller Taxi Driver(1976).
Diahnne Abbott & Robert De Niro: Diahnne & Robert met in a filmy way. He was preparing to play his part in the movie Taxi Driver(1976), she was looking to play a role in the movie (Porno Theater girl), they got into the same taxi and the conversation ensued, she tells him about her life, daughter Drena from previous marriage and divorce. Robert introduces himself to her and tells her 'I'm Robert De Niro, I'll get you the role', to which she replies 'That's right and I'm Queen of England'. They began dating and got married in 1976, they had a son named Raphael De Niro. The couple divorced in 1988.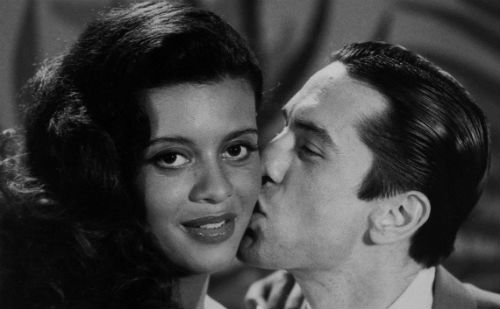 Image: Diahnne Abbott with Robert De Niro
Diahnne Abbott: Interesting Facts & Trivia
She is not to be confused with the British politician Diane Abbott, not related in anyway either.
She is of Venezuelan ancestry from maternal side. And Antiguan, African from father's side.
Her daughter Drena from the previous marriage was adopted by De Niro, and thus the surname as well.
She was nominated at the NAACP Image Awards for her lead role.
Filmography
Diahnne Abbott: Career
Movies
Taxi Driver(1976): she played a small role in the Martin Scorsese Crime, Drama, it had her to be husband Robert De Niro in the lead along with Jodie Foster
Welcome to L.A.(1976): She acted as Jeannette Ross in the Romantic Drama Directed by Alan Rudolph with actors Keith Carradine, Sally Kellerman, Geraldine Chaplin.
New York, New York(1977): she performed as a singer in one of the songs of the musical Drama Directed by Martin Scorsese with Liza Minnelli, Robert De Niro, Lionel Stander.
The King of Comedy(1982): She played the character of Rita Keane in the comedy Drama Directed by Martin Scorsese with actors Robert De Niro, Jerry Lewis. Diahnne Abbott had one of the main roles.
Love Streams(1984): she acted in the role of Susan in the Drama Directed by John Cassavetes, starring Gena Rowlands, John Cassavetes. Diahnne Abbott was in the lead role.
Jo Jo Dancer, Your Life Is Calling(1986): she played a Mother in the Biographical Comedy Directed by Richard Pryor, with Richard Pryor playing the lead role as well.
Before Night Falls(2000): she acted as Blanca Romero in the Biographical Drama Directed by Julian Schnabel with Javier Bardem, Johnny Depp, Olatz López Garmendia in the lead.
Soliloquy(2002): she performed in the role of Leah in the Drama Directed by Jacques Zanetti. Diahnne played the lead role and her daughter Drena De Niro had a major role.
James Abbott is Gone(2013): a Drama movie on life journey Directed by Jacques Zanetti with Diahnne Abbott in one of the main roles along with Taylor Selé, Maria Angelica.
Day After Day(2017): she voiced the Radio DJ character in the Drama movie Directed by Jacques Zanetti. Diahnne Abbott was in the lead along with Taylor Selé, Emanuela Galliussi
TV Series
The Mike Douglas Show(1977): she made an appearance on the comedy Talk-Show hosted by Mike Douglas.
Crime Story(1988): She had the role of Sonia in the Crime, Drama with Dennis Farina, Bill Smitrovich, Steve Ryan in the lead roles.
Documentary
Black Hollywood(1984): She appeared in Howard Johnson's documentary as Herself
Jonas in the Desert(1994): a Documentary Directed by Peter Sempel. Kenneth Anger, Jochen Arbeit were also in the documentary.
Diahnne Abbott on Love Streams(2014): a documentary featuring Diahnne Abbott.
Short movie
Horn of Plenty(1986): She was in the Short movie Directed by Spike Lee alongside Branford Marsalis.
Diahnne Abbott: Photos, Pictures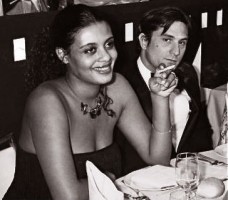 Diahnne Abbott with Robert De Niro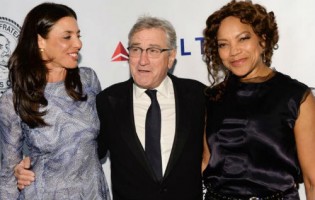 Diahnne Abbott's daughter Drena & Ex-husband Robert De Niro with Grace Hightower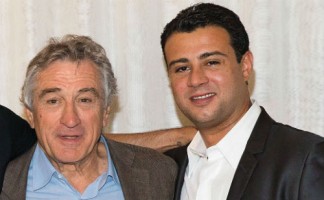 Robert De Niro & Raphael De Niro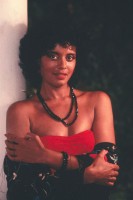 Diahnne Abbott