Biography
Diahnne Abbott is an American actress & singer. She was born on 1st of January 1945 in New York, United States.
She played a notable role in the psychological thriller Taxi Driver(1976).
Diahnne Abbott & Robert De Niro: Diahnne & Robert met in a filmy way. He was preparing to play his part in the movie Taxi Driver(1976), she was looking to play a role in the movie (Porno Theater girl), they got into the same taxi and the conversation ensued, she tells him about her life, daughter Drena from previous marriage and divorce. Robert introduces himself to her and tells her 'I'm Robert De Niro, I'll get you the role', to which she replies 'That's right and I'm Queen of England'. They began dating and got married in 1976, they had a son named Raphael De Niro. The couple divorced in 1988.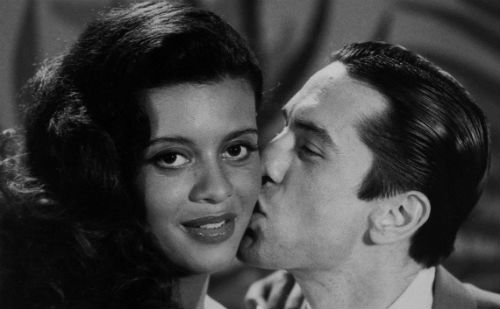 Image: Diahnne Abbott with Robert De Niro
Diahnne Abbott: Interesting Facts & Trivia
She is not to be confused with the British politician Diane Abbott, not related in anyway either.
She is of Venezuelan ancestry from maternal side. And Antiguan, African from father's side.
Her daughter Drena from the previous marriage was adopted by De Niro, and thus the surname as well.
She was nominated at the NAACP Image Awards for her lead role.
Photos/ Pictures