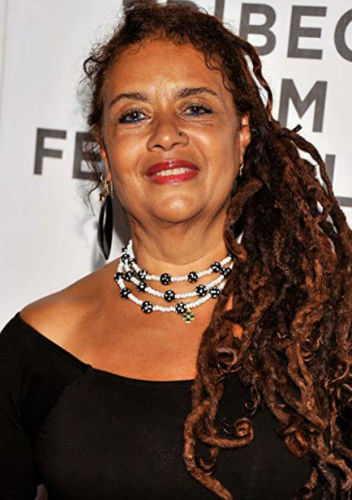 Diahnne Abbott
| | |
| --- | --- |
| Date Of Birth | January 1, 1945 |
| Age | 78 years 11 months 0 days |
| Day of Birth | Monday |
| Place Of Birth | New York City, New York, United States |
| Zodiac Sign | Capricorn |
| Professions | Singer , Actress |
| Full Name | Diahnne Eugenia Abbott |
| Other Name | Diahnne Déa |
Personal Information
Residence

New York, United States

Religion
Christianity
Star Sign
Taurus
Nationality
American
Ethnicity
Multiracial
Complexion
Brown

Body Features & Measurements
Height

160 CM


5 Feet 3 Inches
Eye color
Dark Brown
Hair color
Black
Weight

58 KG


128 lbs

Shoe Size
8
Dress Size
4
Figure Type
Hourglass
Tattoo
Butterfly (on her upper back)
Body Type
Average
Family Information
Son
Raphael De Niro (born in 1977; He was conceived when his parents were roaming in Rome and staying in the hotel Raphae)
Daughter
Drena De Niro (Actress; born on September 3, 1967)
Cousin
Gregory Abbott (singer, musician)
Grandsons
Nicholas De Niro (born on May 21 2009; Son of Raphael & his wife Claudine DeMatos)
Leandro Anthony DeNiro Rodriguez (son of Drena De Niro)
Granddaughter
Alexandria Chloe De Niro (born on 17 October 2012; Daughter of Raphael & his wife Claudine DeMatos)
Father In-Law
Robert De Niro Sr. (Ex)
Daughter In-Law
Claudine DeMatos (Realtor; wife of son Raphael)
Mother In-Law
Virginia Admiral (Ex)

Love, Romance, Marriage
Husband
Robert De Niro (Actor by profession; He was married to her for 12 years between 1976-1988)
Career Information
Debut (Movie)
Taxi Driver(1976)
Years Active
1976-
Debut (TV)
Crime Story(1988)
More Information
Net worth

$10 Million
Biography
Diahnne Abbott is an American Actress & Singer. She played a notable role in the psychological thriller Taxi Driver(1976). She is the ex-wife of Robert De Niro & Cousin of musician Gregory Abbott.
Diahnne lives in New York and runs a Cameo there.
Family- Childhood
Diahnne Eugenia Abbott was born on 1st January, 1945 in New York City, New York, United States.
Marriage
Diahnne Abbott & Robert De Niro
Filmy Beginning: Diahnne & Robert met in a filmy way. He was preparing for his role in the movie Taxi Driver(1976), she was auditioning to play a role in the same movie (Porno Theater girl), they got into the same taxi and the conversation ensued, she tells him about her life, daughter Drena from previous marriage and divorce. Robert introduces himself to her and tells her 'I'm Robert De Niro, I'll get you the role', to which she replies 'That's right and I'm Queen of England'.
They began dating during the filming, eventually got married on 28th April 1976. They lived in a rented apartment in Bel Air for a period of time with their pets (including a green parrot, many cats), they were sued for $10k by their landlord for the damages caused by their pets [6]. their troubled marriage ended in a divorce in 1988. De Niro's substance addiction and multiple affairs are believed to be the reason behind their separation. The two have appeared together in the movies- "Taxi Driver", "King of Comedy".
De Niro later married Grace Hightower in 1997.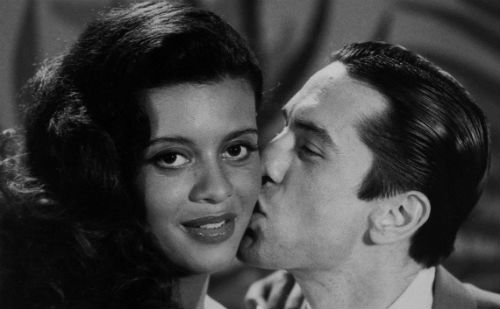 Image: Diahnne Abbott with Robert De Niro
Children
Son
Robert De Niro & Diahnne Abbott had a son named Raphael De Niro on 9th November 1976 in Los Angeles, California. He was named after the Hotel in Rome, Italy where he was conceived. Raphael is a real estate broker and an actor by profession. He has appeared in movies such as- Raging Bull (1980), Love Streams (1984), West 4th (2007), James Abbott is Gone (2013). He has high profile stars like- Jon Bon Jovi, Kelly Ripa, Renée Zellweger, Travis Kalanick for clients. He founded "The De Niro Team", a real estate team with the firm Douglas Elliman Real Estate [5]
Raphael was previously married to Claudine De Matos with whom he has 3 children (Nicholas De Niro, Alexandria Chloe De Niro..). They divorced in January 2020 after a separation of 5 years. He got engaged to Hannah Carnes (stylist) in May 2017. He has Four children in Total [4]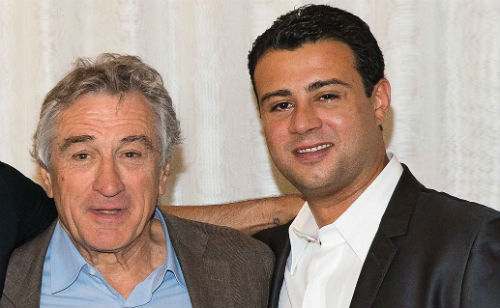 Image: Robert De Niro & Raphael De Niro
Daughter
Drena De Niro was born on 3rd September 1967 in New York City. She was named after the river in the book "The Bridge on the Drina" by Ivo Andric [3]. She was adopted by Robert De Niro in 1976 after his marriage to her mother Diahnne Abbott. She has acted numerous Movies/ Series (imdb credits 40+)- Joy(2015), A Star Is Born(2018), When They See Us(2019) being the popular ones. She worked as a music supervisor for Giorgio Armani, She has a son named Leandro Rodriguez [3] with her then boyfriend Carlos Rodriguez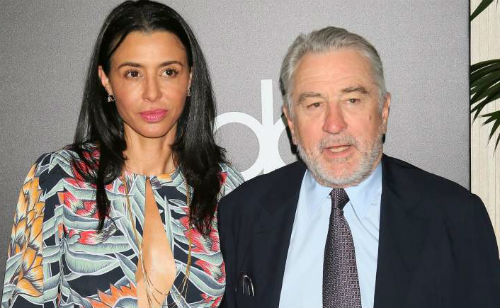 Image: Drena De Niro & Robert De Niro
Interesting Facts & Trivia
Ancestry: She is of Venezuelan ancestry from maternal side. And Antiguan, African from father's side.
On screen appearance with Robert De Niro: Robert & Diahnne both have appeared in the movies:

The King of Comedy(1982)
New York, New York (1977)
Taxi Driver(1976)

Her daughter Drena from the previous marriage was adopted by De Niro, and thus the surname as well.
She is not to be confused with the British politician Diane Abbott, not related in anyway either.
She sported a butterfly tattoo on her upper back [6]
She was nominated at the NAACP Image Awards for her lead role.
Career
2000s
James Abbott is Gone: Yet another movie directed and written by Jacques Zanetti featuring Diahnne Abbott & Timothy Cavanaugh. The story is about the life of a Millionaire trying to live a different life.
Day After Day (2017)- In the drama film directed by Jacques Zanetti, Diahnne played the Radio DJ in the movie.
Lea's Soliloquy (2006)- In the movie she appears in the lead role of Lea, her real life daughter Drena plays the other important role of Kara. Rest of the cast includes Sara Douglas, Carson Grant, Petal Joseph & others. It was written and directed by Jacques Zanetti. The plot was about "talking to self being the best medicine"
She plays "Leah" in the movie- Soliloquy (2002), an opera singer who is struggling with her past demons and seeking peace in the New York City. Her real life daughter Drena De Niro plays her reel life daughter Kara in the movie.
She played the role of 'Blanca Romero' in the biographical drama 'Before Night Falls' based on the life of Cuban poet- Reinaldo Arenas. The movie also starred Johnny Depp, Javier Bardem, Olivier Martinez among others.
1980s
In the comedy drama "Jo Jo Dancer, Your Life Is Calling" she plays the mother of Jo Jo Dancer (Richard Pryor), she appears as a woman in the brothel
In the emotional reunion drama "Love Streams" she plays Susan.
In the comedy drama "The King of Comedy" directed by Martin Scorsese she plays Rita Keane, a bartender and the love interest of aspiring comedian Rupert Pupkin played by Robert De Niro (they were married at the time). Rita had been the love interest of Rupert since high school with whom he has had on/off relationship.
Appeared in the TV Series "Crime Story" as "Sonia" in the episodes "Pursuit", "Escape", "Going Home" (Season 2, Episodes 20-22)
She also appeared in the short movie "Horn of Plenty" written and directed by Spike Lee and starring Diahnne and Branford Marsalis.
1970s
She plays a Club singer in the Martin Scorsese directed musical movie- "New York, New York", It had Liza Minnelli, Robert De Niro in the lead. She has performed in the song "Honeysuckle Rose" in the same movie.
In Welcome to L.A. she plays Jeannette Ross, a receptionist who has affairs with Carroll Barber (the lead actor by played Keith Carradine), the writer.
Taxi Driver was Diahnne's debut movie, she accidentally sat in the same taxi as Robert De Niro while coming to the audition for her role, her brief acquaintance with him helped her get the small role of a "Concession Girl" in the movie. She played a concession girl in the porn theater the lead character played by De Niro frequented. Their brief encounter during the filming turned into dating and eventually marriage.
Filmography
Movies List
| Year | Movie | Character | Comments |
| --- | --- | --- | --- |
| 2013 | James Abbott is Gone | | |
| 2017 | Day After Day | Radio DJ (voice) | |
| 2006 | Lea's Soliloquy | Lea | Lead Role |
| 2002 | Soliloquy | Leah | Lead Role |
| 2000 | Before Night Falls | Blanca Romero | |
| 1986 | Jo Jo Dancer, Your Life Is Calling | Mother | |
| 1984 | Love Streams | Susan | |
| 1982 | The King of Comedy | Rita Keane | |
| 1977 | New York, New York | Club Singer | |
| 1976 | Welcome to L.A. | Jeanette Ross | |
| 1976 | Taxi Driver | Concession Girl | |
TV Series
| Year | TV Series | Character | Comments |
| --- | --- | --- | --- |
| 1988 | Crime Story | Sonia | 3 Episodes ("Pursuit", "Escape", "Going Home") |
Short Movies
| Year | Short film | Character | Comments |
| --- | --- | --- | --- |
| 1988 | Horn of Plenty | Sonia | TV |

Other appearances
Diahnne Abbott on Love Streams(2014) (a short documentary)
Jonas in the Desert (1994) (a documentary)
Black Hollywood(1984) (TV movie documentary)
The Mike Douglas Show(1977) (Season 16 Episode 205)
References