Biography
Charlie Murphy (born Charlotte) is a British Irish actress. Se was born on 19th April 1988 at Enniscorthy, Wexford County, Ireland to Brenda Murphy(Mother) & Pat Murphy(Father) a middle class Irish family which owns a hair salon (named Scissors Empire) in the town, Charlie grew up with 5 other siblings. She mostly spent her teenage years in Wexford.
Charlie Murphy is popular for her roles as Siobhan Delaney (in Irish Gangster Crime drama Love/ Hate), Ann Gallagher (British crime drama Happy Valley), Jessie Eden (British historical fiction TV series Peaky Blinders)
Charlie Murphy Interesting Facts
Irisih Film & TV award: Charlie Murphy won the Irish Film & Television Award in 2013 for her role as Siobhan Delaney in the Irish TV series Love/ Hate.
Irish Times Theatre Award: She won the Irish theater award for her role as Eliza doolittle in the play pygmalion(2011)
She has co-starred with 'Cillian Murphy' on the show Peaky Blinders(2017), they are not related.
Charlie's sister is a hair stylist, she often works on Charlie's hair, especially during events.
As a young girl she worked with Lane Theatre Group & the Bare Cheek Theatre Company.
Nudity: She is not repelled by nudity despite her father being a Christian pastor and herself being a devout Christian, she doesn't mind getting nude if the scene requires it.
Her mother is a bubbly person with problem solving skills, her father is a poet by hobby.
She has worked with Killian Scott for a long time.
She supports LGBT rights, she supported legalizing LGBT marriage in Ireland.
She has supported campaigns like 'Sleep out Dublin'.
Ideal date: To spend a day with her boyfriend, reading books on a sunny day.
Charlie Murphy: Quotes
You always want to chase a good story as an actor.
I try not to panic too much about things
I could have gotten away with murder as a kid.
Filmography
Charlie Murphy: Career
TV series
The Clinic(2009): she had the role of Natasha Halpin in this Drama TV series Created by Orla Bleahen-Melvin, Lilie Ferrari, the series also starred Dominic Mafham, Gary Lydon, Amy Huberman.
Love/Hate(2010): she played the role of Siobhan Delaney in this Crime Drama Created by Stuart Carolan. It starred Tom Vaughan-Lawlor, Killian Scott, Aoibhinn McGinnity in the cast. Charlie has had recurring role in the TV series.
Misfits(2012): she played Grace in this Comedy Drama Created by Howard Overman. It also starred Nathan Stewart-Jarrett, Joseph Gilgun, Iwan Rheon.
Ripper Street(2013): she played Evelyn Foley in the Crime, Drama with Matthew Macfadyen, Adam Rothenberg, MyAnna Buring.
The Village(2013): she played Martha Allingham Created by Peter Moffat with David Ryall, Maxine Peake & John Simm
Quirke(2014): she was Deirdre Hunt in this BBC Crime, Thriller which starred Gabriel Byrne, Nick Dunning, Brian Gleeson.
Happy Valley(2014): she played the recurring role of Ann Gallagher in this Crime, Drama which starred Sarah Lancashire, Siobhan Finneran & Shane Zaza in the lead cast.
The Last Kingdom(2015): she performed in the role of Queen Iseult in the istorical Romance starring Alexander Dreymon, Ian Hart, David Dawson.
Rebellion(2016): Charlie acted in the role of Elizabeth Butler in this TV series created by Colin Teevan. It also starred Ruth Bradley, Paul Reid, Brian McCardie.
Peaky Blinders(2017): a Crime, Drama with Cillian Murphy, Paul Anderson, Helen McCrory. Charlie was 'Jessie Eden' on the show.
Movies
Philomena(2013): Charlie played Kathleen in the Biography, Drama Directed by Stephen Frears. Charlie had a role alongside Judi Dench, Steve Coogan, Sophie Kennedy Clark.
'71 (2014): a Thriller Drama directed by Yann Demange with Jack O'Connell, Sam Reid, Sean Harris
Northmen - A Viking Saga(2014): she portrays Inghean in this Action movie Directed by Claudio Fäh. Charlie was in the lead role along with Ed Skrein & James Norton.
To Walk Invisible: The Bronte Sisters(2016): a Biographical TV movie Directed by Sally Wainwright with Finn Atkins, Charlie Murphy (as Anne Brontë), Chloe Pirrie
The Foreigner(2017): a Crime, Drama Directed by Martin Campbell where Charlie had the dual role of Maggie & Sara McKay, actors Katie Leung, Jackie Chan, Rufus Jones also starred in the movie.
Short movies
Small Time(2013): she played Lucy in this science fiction Comedy Directed by Ged Murray with Gavin Fullam, Charlie Murphy & Alan Stanford.
Banshee Betty(2016): she was an executive producer of this Musical Directed by Sam Brown. Charlie Murphy also had a lead acting role with stars Claire Rafferty & Robert Sheehan.
She has also acted in plays like Big Maggie, Pygmalion(2011).
Charlie Murphy: Photos, Pictures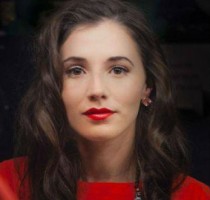 Charlie Murphy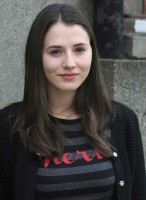 Charlie Murphy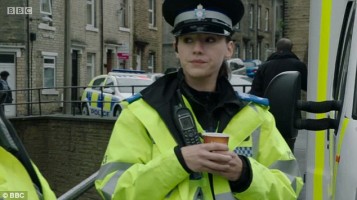 Charlie Murphy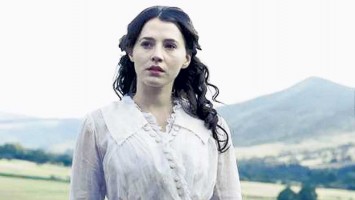 Charlie Murphy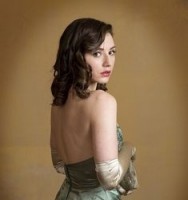 Charlie Murphy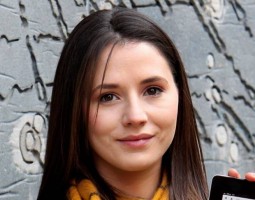 Charlie Murphy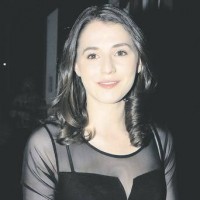 Charlie Murphy