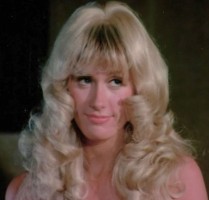 Robyn Hilton
| | |
| --- | --- |
| Date Of Birth | July 13, 1944 |
| Age | 79 years 2 months 12 days |
| Day of Birth | Thursday |
| Place Of Birth | Twin Falls, Idaho, USA |
| Zodiac Sign | Cancer |
| Profession | Actress |
| Birth Name | Robyn J. Molyneux |
Personal Information
Religion
Christianity (Mormonism)
Language
English
Star Sign
Cancer
Nationality
American
Ethnicity
Caucasian
Complexion
White
Trademarks
Soft Voice , Large Breasts

Body Features & Measurements
Height

178 CM


5 Feet 10 Inches
Eye color
Blue
Hair color
Blonde
Weight

60 KG


132 lbs

Shoe Size
8.5 (US)
Dress Size
8 (US)
Figure Measurements
37-25-37
Figure Type
Hourglass , Top hourglass
Body Type
Slim

Education Qualifications
Education (High School)
Jerome High School (class of 1958; Jerome, Idaho)
Education(College)
Boise Junior College (Boise, Idaho)
Alma Mater

Utah State University

Love, Romance, Marriage
Husbands
Alan Mihoces (1990-2011; divorced)
William Hilton (1961 - 1968;)
Boyfriends
Mitch Orenstien (Ex)
Peter Knecht (Ex)
Career Information
Years Active
1974-1985
1974-
Favorites, Hobbies, Likes/ Dislikes
Hobby
skiing
Favorite Actor
Clark Gable
Likes
Astrology
Acting
Numerology
Dancing
More Information
Inspirations
Carol Lombard
Neil Diamond
Clark Gable
Net worth

$500,000-$1 million
Biography
Robyn Hilton is an American Model, TV & Movie actress. She has appeared in roles such as- Miss Stein in Blazing Saddles(1974), Maid Marian in Malibu Express(1985), Karen in Doc Savage: The Man of Bronze(1975), Denise in The Single Girls(1974).
Robyn Hilton was born on 13th July 1944 in Twin Falls, Idaho, USA as Robyn J. Molyneux to James Elias Molyneux(father, 1920-2008)- an experimental engineer, farmer & Erma Jeanne Upp - Molyneux (1924-2003). She was raised in a 3000 acre farm where she would play act with the farm animals. The winters were said to be so severe that she had to ski to school. She is now believed to be living in Sonoma County in her old age.
Robyn's father served the USA in WW2.
Robyn Hilton Education
Jerome High School: She studied at the Jerome High School, Jerome, Idaho. Graduated from it in 1958
Boise Junior College: She studied at the Boise Junior College in Boise, Idaho which later became Boise State University
Utah State University: She studied at the Utah State University, located in in Logan, Utah for her graduation
Robyn Hilton Marriages & Romances
Robyn Hilton & William Hilton
Robyn married William Hilton on 24th September 1961, they remained married for 7 years and divorced in 1968. The couple had 2 daughters, it is reported that both died in a car accident.
Robyn Hilton & Alan Mihoces
After decades of living single Robyn married Alan Mihoces in 1990, they couple filed for divorce in 2009 and the divorce was finalised in 2011, they have a child together.
Relationships
Robyn Hilton & Peter Knecht
Robyn dated Peter Knecht after her first marriage with William Hilton.
Robyn Hilton & Mitch Orenstein
Robyn dated Mitch Orenstein- CEO of M.O.R.E (a media publication outfit) in the 1980s. It was through the M.O.R.E that she reached a vast audience and her popularity peaked during this time
3rd marriage rumors: There are rumors on internet from a few (who claim to have crosschecked) that she is married for the 3rd time and living in Nevada with her 3rd husband (We are not sure if this is just confusing for someone else or in fact true)
Robyn Hilton Facts & Trivia
Playboy Magazine: She has appeared twice in the Playboy magazine, in November 1974 in an article titled 'Sex in Cinema' and again in December 1974 in the article "Sex Stars". Both Articles authored by Arthur Knight. Both the times she had been fully clothed.
Nude playboy offers: She was offered huge sums to pose nude on playboy magazine, she however refused, but has appeared twice clothed. They offered her $10,000 in 1970s for a nude picture. She didn't think it would have helped her career.
Children: She has 3 children in total, 2 with her first husband William Hilton and another with her second husband Alan Mihoces. Her 2 eldest children are girls. Oldest children are reported to have died in a car accident
Ancestry: She is of Scandinavian and Native American(Cherokee) descent
She does not drink or smoke, though she has other addictions (as per her own admission)
Weather Girl: After her graduation from Utah State University, she worked as a weather forecaster for a local TV in her hometown for a while.
Religion: She comes from a Mormon family, it is said that her family wasn't impressed with her choice to become an actress
As a baby she did not have hair on her head, people would confuse her for a baby boy, that would irk her mother.
Commercials: She did commercials for Prell, Dodge before going into movies
M.O.R.E. Publications: She was extensively published in the magazines of M.O.R.E. Publications, C.E.O Mitch Orenstien's desire for her helped.
She had posed for numerous nude pictures, lot of them got lost in the MORE Films studio fire, thus leaving no record of her work in adult industry
She appeared on the Carson show in 2016
She was into Astrology and Numerology.
She believes in reincarnation
She is believed to have gone through breast enlargement in her youth to increase her sex appeal
In 1974 she appeared as a guest on 'The Tonight Show (Johnny Carson)'
She was reported to be living in a small town in Sonoma County, California as of 2016.
Last screen appearance: She made her last screen appearance in 1985, she has gone out of the limelight since then
She is a 'moonchild' by astrological sign.
Image: Robyn Hilton on Johnny Carson's Tonight show
Robyn Hilton Quotes
Cows are a great audience, they always stare at you very attentively
A husband might get in the way of superstardom
Around Twin falls, everybody was blonde and blue eyed, so anybody with a dark complexion was like a forbidden fruit
I don't like beauty contests.
I wanted to be an actress since I was 3 years old.
I think dressing is sexier than nudity
I'm not materialistic
I dreamed of being a movie star one day
[talking of reincarnation] I know I have always been a female
I like being a woman
I think being partially dressed is much sexier than total nudity. "Sexy" is an imaginary thing, it is in your mind, I think it is much more fun to undress rather than have them undressed (in pics)
Robyn Hilton Career
Robyn started modeling after her small stint as a weather forecaster for the local TV, she ventured into modeling soon after that.
Robyn was featured on the cover page of the magazine "Cult Movies" in 2001. A youthful picture of hers from old days was featured on it.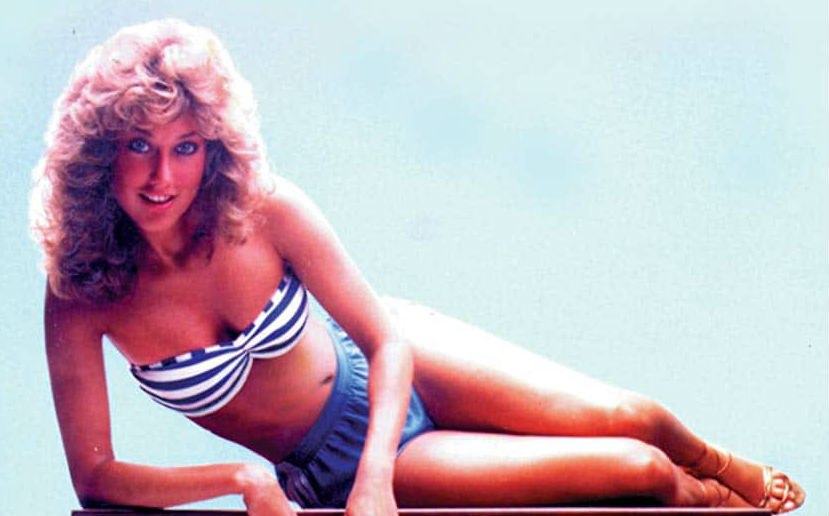 Image: Robyn Hilton on the cover page of "Cult Movies"
Robyn Hilton Filmography
Malibu Express(1985)- Maid Marian
Starsky and Hutch(1977)- Miss O'Toole
Doc Savage: The Man of Bronze(1975)- Karen
Death Among Friends(1975)
The Last Porno Flick(1974)- Linda Loveman
Police Woman(1974)- Trudy
The Rookies(1974)- Crystal
Video Vixens!(1974)- Inga
Mean Mother(1974)
The Single Girls(1974)- Denise
Those Mad, Mad Moviemakers(1974)
Blazing Saddles(1974)- Miss Stein
Wonder Women(1973)
Cry Uncle(1971)
My Tale Is Hot (1964)
Kiss Me Quick! (1964)
Sources