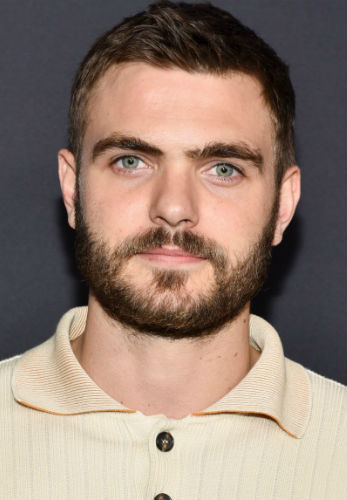 Alex Roe
| | |
| --- | --- |
| Date Of Birth | June 18, 1990 |
| Age | 33 years 3 months 7 days |
| Day of Birth | Monday |
| Place Of Birth | Westminster, London, England |
| Zodiac Sign | Gemini |
| Profession | Actor |
| Full Name | Alexander Michael Roe-Brown |
| Other Name | Alex Roe-Brown |
Personal Information
Residence

Los Angeles, California, United States

Religion
Christianity
Language
English
Star Sign
Gemini
Nationality

British

Ethnicity
Caucasian
Complexion
White

Body Features & Measurements
Height

184 CM


6 Feet 0 Inches
Eye colors
Green , Light Green
Hair color
Blonde
Weight

65 KG


143 lbs

Figure Type
Hourglass
Body Type
Athletic
Hair type
Blonde

Education Qualifications
Education(School)
Latymer Upper School (Hammersmith)
Love, Romance, Marriage
Girlfriend
Olivia Cooke (Ex; Actress)
Career Information
Debut (Movies)
A German Word(2013)
The Calling(2000) (As a child actor)
Years Active
2000-
Debut (TV)
The Fugitives
Favorites, Hobbies, Likes/ Dislikes
Hobbies
surfing
Snowboarding
Favorite Actors
Tom Hardy
Cillian Murphy (Among the contemporary generation of actors)
Favorite Food
Cornwall fish and chips
Favorite Singer
Elvis Presley
Favorite Sport
Football
Favorite TV show
Peaky Blinders
Favorite Cuisine
English
Favorite Music Bands
AC/DC
Led Zeppelin (English Rock band)
The Ramones
Pet Peeve
Fake people
Social Networks, Web links
Instagram Profile
Alex Roe Instagram Profile
BandCamp
Alex Roe BandCamp
Contact
Manager
Luber Roklin
Talent Agent
Associated International Management
More Information
Net worth

$4 Million

Celebrity Crush
Brie Larson
Cheryl Cole
Biography
Alex Roe is a British TV & Movie actor, Singer.
He is most known for playing Liam in Forever My Girl(2018), Hunter in (Hot Summer Nights), Evan Walker in The 5th Wave (2016), Elliott Baden in "The Cut", Jay Keaton in "The Fugitives".
Alex Roe has recently appeared as Ben Pownall in the fantasy drama "Siren".
Childhood- Family
Alexander Michael Roe-Brown was born on 18th June 1990 in Westminster, London, England. He grew up in Ladbroke Grove.
Family: His mother was a ballet dancer, father a plumber, and grandfather a fairground boxer.
He has a twin sister.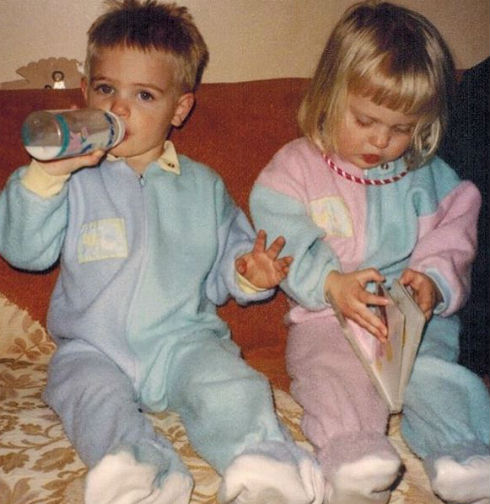 [Alex with his twin sister]
Education
Latymer Upper School: Alex received training in acting through a 6th-form scholarship at the Latymer Upper School in Hammersmith, London, England. He graduated from the institution in 2009. Alumni of the institution include Alan Rickman, Hugh Grant, Imogen Poots, Lily Cole ad others.
Facts & Trivia
The Calling: At the age of 10 Alex attended an audition and won a role in the horror video 'The Calling', he played Antichrist in it
Acting: Alex's interest in acting started very early, he would often give first priority to Football and later to Acting, ultimately it was acting which won him over.
Pet Lover: He likes pets, has a puppy for a pet.
Middlesex County Football: Alex is a football fan, he often plays football on the weekends in West London.
Milky Way commercial: Alex's first acting job was a commercial for The Chocolate Milky way as a child, he got called "Milkyway Boy" throughout his childhood by the neighbors (Which he didn't like much)
Music: He loves music, 70s music in particular. He likes Punk music too, In fact, he likes any good music. His mother bought him a guitar when he was 12 years old. He had been obsessed with Elvis Presley at the time.
Odd jobs: Before becoming an actor he worked many small jobs, he worked at a fruit stall, worked as a handyman, painter, decorator.
He likes having a beer with friends on weekends.
Scottish accent: He can do the Scottish accent very well.
Odd jobs: For a while, Alex worked at the fruit stall in Chiswick High Road, he worked s a temp painter and decorator, as a helper to his father in plumbing.
Activism and Philanthropy:

George Floyd protests: Alex posted a black screen on his Instagram profile in support of the 'Black Lives Matter' protests that followed after the murder of George Floyd by the police.
Fundraising for BCCH Foundation: Alex in collaboration with Vancouver Whitecaps Football club helped raise funds to support children's health.
Football
Alex played multiple sports as a child, however, it was Football that stole his heart. He still plays it three times a week and watches a lot of it. He has played as a striker for Chiswick Albion.
Alex joined division 2 football club at the age of 16, he played football in Spain for a year. After returning from Spain, he played for Chalfont St Peter Association Football Club.
When he first started acting in TV series (circa 2010), he was still playing for the Chiswick Albion team in the Hayes Middlesex Sunday league.
When Alex relocated to Los Angeles for his work, he played with the amateur club Atlético Silverlake in Los Angeles.
Alex Roe Lookalike
Alex looks similar to the young version of actor Jude Law.
[Alex Roe and Jude Law]
Question and Answers
Is Alex Roe Gay?

Alex confessed in an interview that he had a crush on singer Cheryl Ann Tweedy as a kid, he has had girlfriends in the past, he seems pretty straight.
Career
Alex was first spotted by Jennifer Saunders during a school performance of 'our country's good'. She was attending the event to see her daughter Freya perform, she approached Alex after the event and encouraged to audition for the role in Jam and Jerusalem. That fast tracked his career.
"The Fugitives"
In the children's sci-fi fugitive drama aired on CITV, Alex played the lead character Jay Keaton- a highly intelligent twelve-year-old boy, who along with his friend Melanie Banks (Ciara O'Connor) come to know that a biotech company named EmbroGen is involved in illegal cloning of human children.
Jay and his younger sister Fleecey Keaton (Hannah van der Westhuysen) are in danger of being caught by Boyer & Lomas of EmbroGen.
Alexa played the lead role in all of the seven episodes of season 1.
"The Cut"
In the BBC teen drama 'The Cut', created by Al Smith and Geoffrey Goodwin, Alex played the recurring role of Elliott Baden, an athletic, good looking youth. He is the love interest of Marla Lucy Mackinnon (played by Lara Goodison) the lead character of the series.
The story revolves around two sets of siblings- Olive Loxley (Billie North), Toni Loxley (Jess Dickens) and Stephen Mackinnon (Matt Kane), Marla Mackinnon.
Alex appears in 21 episodes of the series, in seasons 1 and 2.
"Siren"
Siren is a Fantasy thriller aired on Freedom TV. Alex appears in the lead role on the series, The series was created by Eric Wald and Dean White.
The story is set in a small coastal town that is rumored to have homed mermaids, the chaos enters the town when a mysterious woman appears in the city.
Alex plays Ben Pownall, a marine biologist. He is enchanted by the songs of Ryn (Eline Powell), an irresistible young mermaid. He develops a bond with her.
Alex appears in all the 36 episodes of the series.
Hot Summer Nights (2017)
In the teen boy coming of age crime comedy written and directed by Elijah Bynum, Alex plays Hunter Strawberry, the bad boy of the town, circumstances make him business partners with Daniel Middleton, an awkward teen boy played by Timothée Chalamet. The two sell drugs for Dex played by Emory Cohen.
Maika Monroe plays his sister McKayla Strawberry, after Hunter is killed, Daniel and McKayla runaway from the drug lord.
Forever My Girl (2018)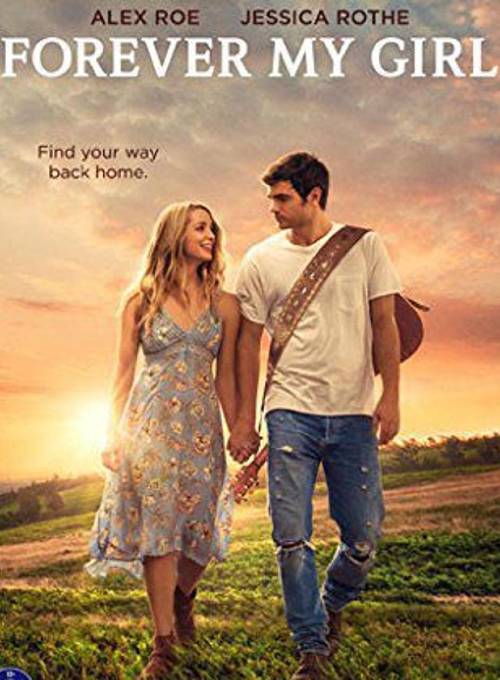 [Alex Roe and Jessica Rothe in "Forever my Girl"]
Alex played the role of Liam, a popular singer in the romantic family movie "Forever My Girl". The movie was co-written and directed by Bethany Ashton Wolf.
Jessica Rothe played the lead actress Josie, the love interest of Liam, and Abby Ryder Fortson played their daughter Billy.
The story revolves around Liam, Josie, and Billy. Liam deserting Josie to go to the city, fearing of losing her just like losing his mother, becoming a popular singer, returning back to his hometown to discover he has a daughter, mending bonds with the mother and daughter to win their hearts.
Soundtrack
Year
Song
Project
Notes
2018
Don't Water Down My Whiskey
Forever My Girl
Enough
Smokin' and Cryin
Finally Home
Filmography
Movies
| Year | Movie | Character | Notes |
| --- | --- | --- | --- |
| 2018 | Forever My Girl | Liam | |
| 2017 | Hot Summer Nights | Hunter | |
| 2017 | Rings | Holt | |
| 2016 | The 5th Wave | Evan Walker | |
| 2014 | Sniper: Legacy | Reese | video |
| 2014 | Unstrung | Luke | TV Movie |
| 2000 | The Calling | Dylan St. Clair | |
TV Series
| Year | TV series | Character | Notes |
| --- | --- | --- | --- |
| 2020 | Siren | Ben Pownall | 36 episodes; Lead role |
| 2011 | The Jury | Schoolboy | Season 2 Episode 1-2 |
| 2011 | Hollyoaks | Toby | season 1 episode 3161 |
| 2011 | Doctors | Matt Goonan | episode: "Tricky Dicky" |
| 2011 | Holby City | Connor Lane | episode: "Damage Control" |
| 2010 | The Cut | Elliott Baden | 21 episodes |
| 2009 | Clatterford | Christopher Martin | episode: "Dinner Party" |
| 2005 | The Fugitives | Jay Keaton | 7 episodes |
Short movie
| Year | Short movie | Character | Notes |
| --- | --- | --- | --- |
| 2013 | A German Word | Dean | |
Quotes
Acting was always where my passion was and that is what I think I was good at.
While growing up, I probably watched movies I shouldn't have watched [He watched American History X when he was 13]. I always loved movies.
I try to avoid being friends with actors- most of my tickets for the premiere were for my football team. []
I do the acting because it is fun & very rewarding
If you are not in Chelsea or Arsenal by 15/ 16 you don't stand a chance.
I have no desire to be famous, definitely not. It would be great to sit under the radar and make great movies
I'm an all London boy, I don't know what the director was thinking of casting me in an American movie.
If I get one fan I will definitely get a selfie with him/ her.
I think it is weird that everything is taking directions, I want people to spend less time with social networks
References