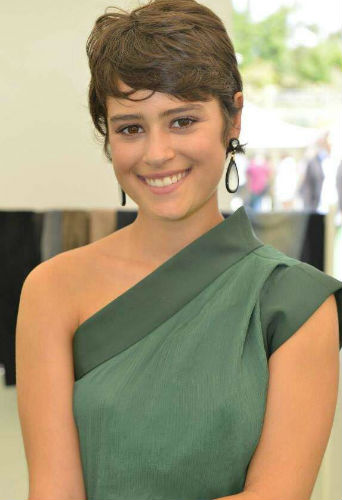 Rosabell Laurenti Sellers
Date Of Birth
March 27, 1996
Age
27 years 8 months 4 days
Day of Birth
Wednesday
Place Of Birth
Santa Monica, California
Zodiac Sign
Aries
Profession
Actress
Other Names

Rosabel Laurenti

,

Rosabell Sellers
Personal Information
Languages
English , Italian
Star Sign
Aries
Nationalities
American ,

Italian

Ethnicity
Italian American
Complexion
White

Body Features & Measurements
Height

158 CM


5 Feet 2 Inches
Eye color
Hazel
Hair color
Chestnut
Figure Type
Hourglass
Family Information
Father
Fabrizio Laurenti (Filmmaker)
Mother
Mary Sellers (Actress)
Brother

Diego Laurenti Sellers

Sister

Lucia Laurenti Sellers

Education Qualifications
Education (Graduation)
Guildhall School of Music and Drama, London(2017)
Career Information
Debut (Movie)
Ex(2009)
Years Active
1999
Debut (TV)
E poi c'è Filippo(2006) , A Wheel In Time (TV movie)
Favorites, Hobbies, Likes/ Dislikes
Favorite Actress
Natalie Portman
Favorite Musical instrument
Piano
Social Networks, Web links
Facebook Profile
Rosabell Laurenti Sellers Facebook Profile
Twitter Profile
Rosabell Laurenti Sellers Twitter Profile
Instagram Profile
Rosabell Laurenti Sellers Instagram Profile
More Information
Net worth

$3 Million
Biography
Rosabell Laurenti Sellers is an American actress of Italian origin. She is a Guglielmo Biraghi Award winner. Rosabell is most famous for her appearances as Camilla in Balancing Act (2012), Tyene Sand in Game of Thrones (2015-2017)
Some of Rosabell's most known performances are- Erin in The Whistleblower (2010), Angelica in Passione Sinistra (2013), Mia in Mia and Me(2011-2015), Valentina Rengoni in The Family(2012-2013), Carlotta in Fear of Loving(2010) among others.
Recently she has appeared in Trading Paint(2019) as Cindy, Spides (2020) as Nora Berger, What About Love(2021)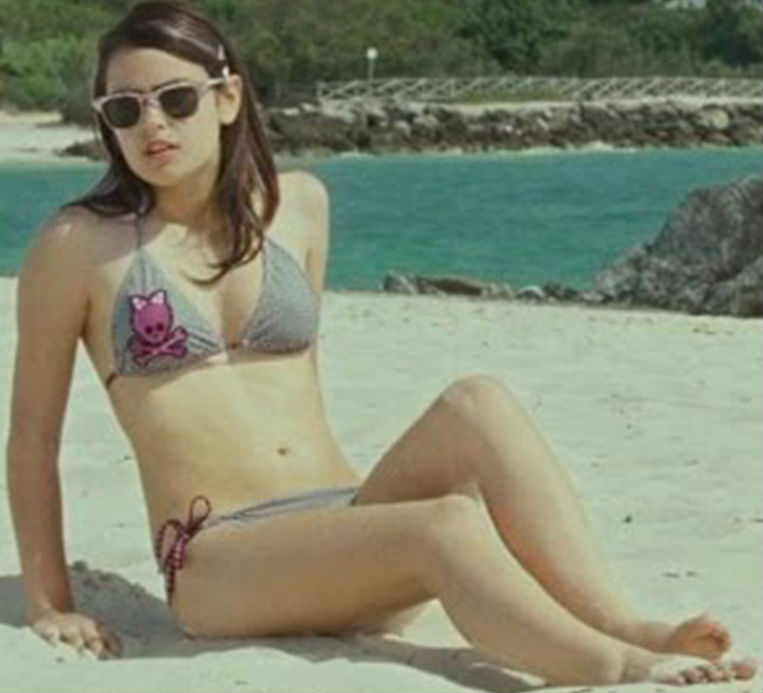 [Rosabell Laurenti Sellers during her vacations]
Childhood- Family
Rosabell Laurenti Sellers was born on March 27th, 1996 in Santa Monica, California, the United States of America to Mary Sellers (actress) and Fabrizio Laurenti(Italian filmmaker)
She was born in Santa Monica, her family moved to Rome when she was 8 years old for a brief time, but later returned to New York City and grew up there, moved to Rome again in her teen years. Rosabell's acting career started in Rome, where she started appearing in TV series and TV movies.
She has a brother named Diego Laurenti Sellers and a sister in Lucia Laurenti Sellers.
Mother- Mary Sellers
Wanja Mary Sellers, the mother of three Laurenti Sellers children was born on 3rd September 1962. She is an American origin Nairobi (Kenya) born actress and director who moved to Rome, Italy in her youth to pursue an acting career.
Mary Sellers has appeared in many Italian horror movies such as Stage Fright (1987), Ghosthouse (1988), and Demons 5 (1989). Some of her most known works are StageFright(1987) (as Laurel), The Crawlers (1993)(As Josie), Mia and Me(2011-12)
Mary met Italian director Fabrizio Laurenti when she made her debut in his short film The Immigrant (1985). The two married in 1995.
She has directed the Family thriller Loon Lake (2012) which starred Rosabell, it also starred her son Diego Laurenti Sellers.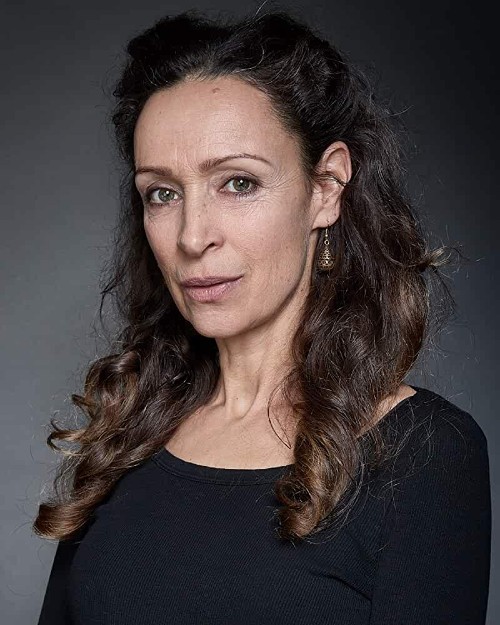 [Rosabell Laurenti Sellers's mother Mary Sellers]
Father- Fabrizio Laurenti
Fabrizio Laurenti is an Italian director, writer, and cinematographer. Fabrizio was born in 1956 in Rome, Lazio, Italy.
He is known for directing works such as Il Corpo del duce (2011), Piero Vivarelli, Life As a B-Movie (2019), The Immigrant (1986), The Crawlers (1993)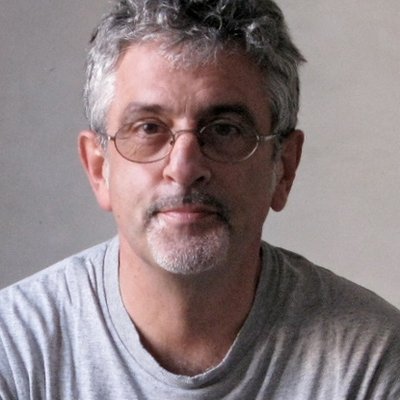 [Rosabell Laurenti Sellers's father Fabrizio Laurenti]
Brother- Diego Laurenti Sellers
Diego, the older brother of Rosabell, is an actor as well. He has acted in many movies such as The Orchard (2018), Loon Lake (2012), Augustine: The Decline of the Roman Empire (2010)
Both "Loon Lake" and "The Orchard" were directed by his mother Mary Sellers.
Sister- Lucia Laurenti Sellers
Lucia is an Italian American actress born in 2002 in New York. She is trained in Tap dancing, hip-hop, and music. She can play the instruments- flute and piano.
Lucia voiced the character, Sara, in the children's series "Mia and Me". Her other appearances include Love Street(2015), The Orchard(2017).
All three Laurenti Sellers children appeared in the movie "Loon Lake" directed by their mother Mary Sellers.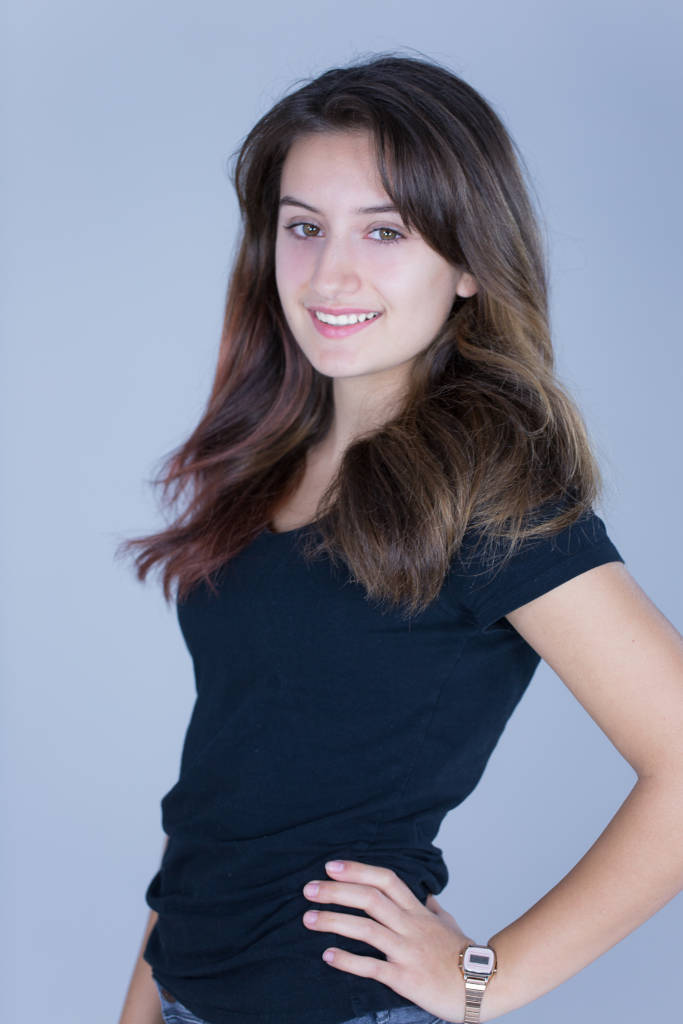 [Rosabell Laurenti Sellers's sister Lucia Laurenti Sellers]
Education
Graduation: She attended the Guildhall School of Music and Drama, in London for her graduation in Arts, she graduated in 2017.
Theatre: Rosabell learned the crafts of theatre acting at the East Village experimental theater club La MaMa in New York City. It was started by Ellen Stewart in 1961. Notable alumni of the institution are- Diane Lane, Philip Glass, Sam Shepard, Robert Wilson, and others. Rosabel was just eight years old when she started with the "La Mama"
Interesting Facts & Trivia
Ethnicity: She is of American and Italian ancestry.
Dual citizenship: She holds dual citizenship in Italy and the United States.
Touring Europe: Rosabell toured Poland and Austria with the theatre group performing in the play.
Venice International Film Festival: She performed at the Venice International Film Festival (69th) in September 2012.
Dancing: She has professionally learned tap dancing. She also knows the classical dance.
Musical instrument: She can play the piano.
Equestrian: She is trained in equestrian and often participated in equestrian competitions.
No TV at home: She does not have a TV at home and has a film projector instead. (Now you know what you need to do if you want your child to become a successful artist)
International Star You Need To Know: Variety magazine listed her as one of the "International Star You Need To Know" At the age of 16.
Talent Agent: Roger Charteris [The Artists Partnership] is her agent.
Commercials: Some of the Ads she has appeared in are

Kraft (Kraft Foods, grocery manufacturers)
Bank Intesa (The Intesa Sanpaolo Group, European banks)

Sports: She played volleyball at the school.
Extra-curricular skills: She is trained in Horseback riding and Archery.
She is the first actress of her name- Rosabell, first even by the first name.
Philanthropy
Young Actors for Humanitarian Involvement: Rosabell founded the organization which is a group of young actors, it is associated with charity foundations like ActionAid & Smile Again.
Anti-Racism: She supports organizations that oppose racism and help bring equality.
Anti Anti-semitism: She opposes Anti-semitism in society.
Veto the Squito: She works with the foundation which works for the betterment of African children. She is said to have donated 10% other earnings to the funds of the organization.
Career
Italian entertainment industry
For over a decade, she has acted in quite a few Italian TV shows & movies. She speaks fluent Italian and often dubs her characters (from English movies/ series) into the Italian language herself.
Game of Thrones
In 2015 she joined Game of Thrones Cast, it made her popular among the larger audience. She was in Rome when she auditioned online for the role.
Rosabell was offered the role of Tyene Sand, daughter Oberyn Nymeros Martell(Red Viper) and Ellaria Sand. Her character was an expert with daggers and poison in the series. She appeared in 9 episodes of the series. She had neither watched the TV series nor had read the book before acting in her role.
She admires her co-star Indira Varma from GOT (who played her mother) and her siblings in the same series- Jessica Henwick & Keisha Castle-Hughes.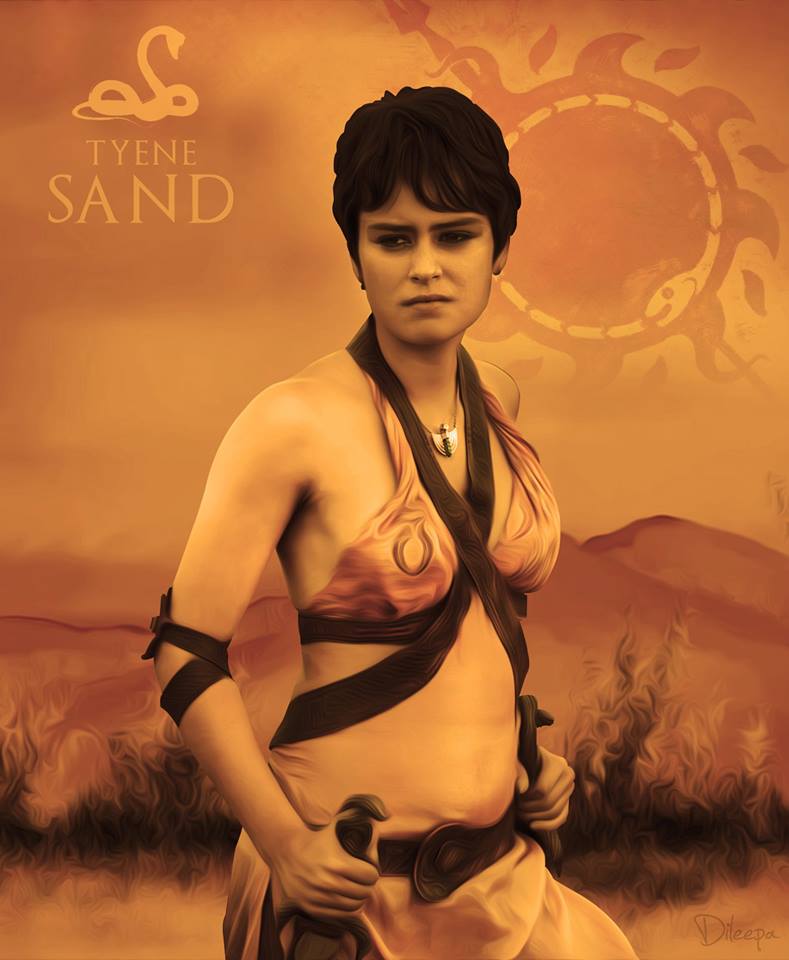 [Rosabell Laurenti Sellers as Tyene Sand(GoT), © Dileepa (fan art)]
Mia and Me
Mia and Me is a live-action/CGI-animated TV series created by Gerhard Hahn and Hans Ulrich Stoef.
Rosabell plays the teenage protagonist girl Mia, after the death of her parents, Mia opens the large book 'The Legend of Centopia' gifted to her by her father, the entire series is set in the mythological realm of Centopia that comes to life.
The magical land of Centopia is filled with magical creatures like elves, pans, unicorns, dragons. Rosabell discontinued the role after the second season, Margot Nuccetelli played Mia in the third season.
Andrew Craig, Tajja Isen, Stephie Theodora, Josephine Benini, Asia Amodeo, Linda Ballantyne played other significant roles in the series.
Spides
In the 2020 science fiction thriller involving murder, disappearances; Rosabell played the lead character of Nora Berger.
Nora is a youth who wakes up on a hospital bed without any memory of who she is or what has been happening.
The series was created by Rainer Matsutani and starred Falk Hentschel (as David Leonhart), Désirée Nosbusch (as Helen Berger), Francis Fulton-Smith(Ron Berger), Florence Kasumba(Officer Nique Navar) and others.
Memories of Anne Frank
In 2009, Rosabell played the titular role of Anne Frank in the Italian movie 'Memories of Anne Frank', It was based on Alison Leslie Gold's "Memories of Anne Frank: Reflections of a Childhood Friend". It was written for the screen and directed by Alberto Negrin.
Emilio Solfrizzi played Otto Frank, Mari Nagy played Anne's mother, Csilla Bakonyi played Miep.
Filmography
Movies
| Year | Movie | Character | Notes |
| --- | --- | --- | --- |
| 2021 | What About Love | | |
| 2019 | Trading Paint | Cindy | |
| 2015 | Wondrous Boccaccio | Filomena | Italian |
| 2014 | The Dinner | Benedetta detta Benny | Italian |
| 2013 | Passione Sinistra | Angelica | Italian |
| 2013 | Out of the Blue | Layla | Italian |
| 2012 | Loon Lake | Rosy | |
| 2012 | Balancing Act/ Gli equilibristi | Camilla | Italian |
| 2011 | Ex - Amici come prima! | Barbara | Italian |
| 2011 | Women Vs Men | Flavia | Italian |
| 2011 | Agata e Ulisse | Milla | Italian; TV Movie |
| 2010 | Cocapop | (young) Laura | Italian |
| 2010 | The Whistleblower | Erin | |
| 2009 | Memories of Anne Frank | Anne Frank | TV Movie; Italian |
| 2009 | Ex | Barbara | |
| 2008 | Coco Chanel | Coco Chanel | TV Movie |
| 2008 | Fuga per la libertà - L'aviatore | Nicoletta | TV Movie; Italian |
| 2007 | L'amore e la guerra | Anita | TV Movie; Italian |
TV Series
| Year | TV Series | Character | Notes |
| --- | --- | --- | --- |
| 2020 | Spides | Nora Berger | 8 episodes; Lead Role |
| 2015-2017 | Game of Thrones | Tyene Sand | 9 episodes; Recurring role |
| 2011-2015 | Mia and Me | Mia | 52 episodes; titular Role |
| 2012-2013 | The Family | Valentina Rengoni | 14 episodes; Season 1 and 2 |
| 2011 | Cenerentola | (young) Aurora | Season 1 Episodes 1,2 |
| 2010 | Fear of Loving | Carlotta | Italian; 6 episodes; Season 1 Episodes 1-6 |
| 2009 | Medicina Generale | Rebecca | Italian; Episode: Incontri |
| 2006 | E poi c'è Filippo | | Italian; 6 episodes; Season 1 Episodes 1-6 |
Awards
Year
Won?
Award
Project
Category
Notes
2015
Nomination
Golden Ciak Awards
The Dinner/ I Nostri Ragazzi
Best Supporting Actress
Best Supporting Actress
2014
CinEuphoria Awards
Balancing Act/ Gli equilibristi
2013
David di Donatello Awards
2013
Golden Ciak Awards
2013
WON
Italian National Syndicate of Film Journalists
Balancing Act/ Passione Sinistra/ Out of the Blue
Guglielmo Biraghi Award
2013
Nastro d'Argento award
Most Promising Young Talent
by Italian Film Critics Association
Quotes
In Italy acting is still seen as an anti-intellectual hollow thing, reserved only for pretty boys and girls.
I don't like celebrity culture and the idea of spending loads of time and energy promoting oneself on social media.
I aspire to be a normal human being with a normal life.
I don't hate Justin Beiber. I just hate the crap commercial music he represents
References