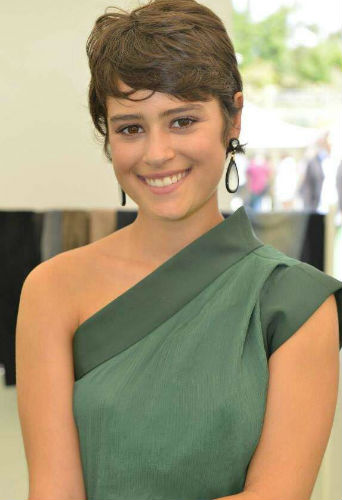 Rosabell Laurenti Sellers
Date Of Birth
March 27, 1996
Age
24 years 2 months 9 days
Day of Birth
Wednesday
Place Of Birth
Santa Monica, California
Zodiac Sign
Aries
Profession
Actress
Other Names

Rosabel Laurenti

,

Rosabell Sellers
Personal Information
Languages
Italian , English
Star Sign
Aries
Nationalities
American ,

Italian

Ethnicity
Italian American
Complexion
White
Sexual Orientation
Straight

Body Features & Measurements
Height

158 CM


5 Feet 2 Inches
Eye color
Hazel
Hair color
Chestnut
Figure Type
Hourglass
Family Information
Brother

Diego Laurenti Sellers

Sister

Lucia Laurenti Sellers

Education Qualifications
Education (Graduation)
Guildhall School of Music and Drama, London(2017)
Career Information
Debut (Movie)
Ex(2009)
Years Active
1999
Debut (TV)
E poi c'è Filippo(2006) , A Wheel In Time (TV movie)
Favorites, Hobbies, Likes/ Dislikes
Favorite Actress
Natalie Portman
Favorite Musical instrument
Piano
Social Networks, Web links
Facebook Profile
Rosabell Laurenti Sellers Facebook Profile
Twitter Profile
Rosabell Laurenti Sellers Twitter Profile
Instagram Profile
Rosabell Laurenti Sellers Instagram Profile
More Information
Net worth

$3 Million
Biography
Rosabell Laurenti Sellers is an American actress, she made her debut through the TV movie A Wheel In Time(1999), she is popular for her role of Tyene Sand in Game of Thrones and for her role in The Whistleblower. She plays role of Mia in the TV series Mia and Me(2011).
Rosabell Laurenti Sellers & Game of Thrones: Rosabell was offered the role of Tyene Sand, daughter Oberyn Nymeros Martell(Red Viper) and Ellaria Sand. Her character was an expert with daggers and poison in the series. She appeared in 9 Episodes of the series. She had neither watched the TV series nor had read the book before acting in her role.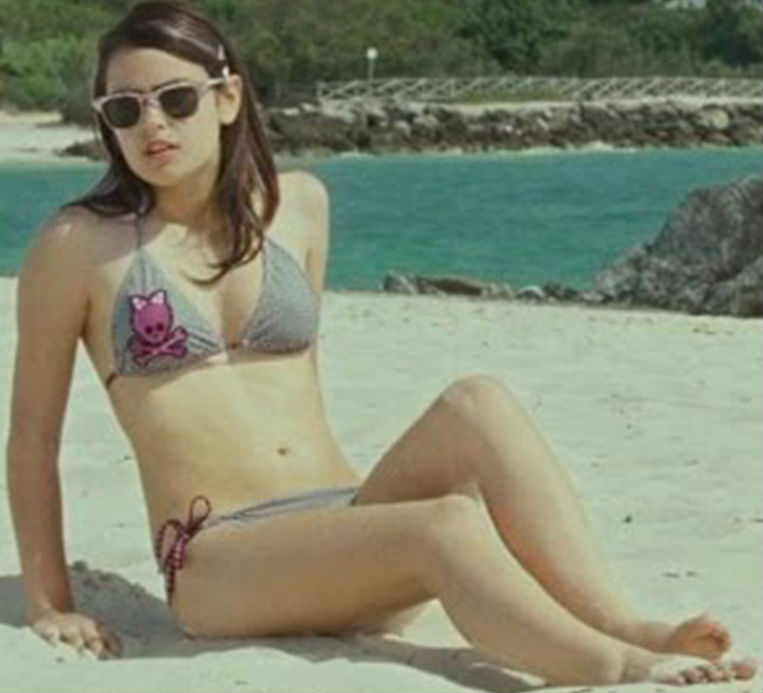 [Rosabell Laurenti Sellers in Bikini enjoying her vacations]
Interesting Facts, Trivia
Rosabell has an elder brother named Diego Laurenti Sellers & younger sister named Lucia Laurenti Sellers.
She made her theatre debut at the age of 8 in a play with the company "La Mama".
Rosabell toured Poland and Austria with the theatre group performing in the play.
She was born in Santa Monica, her family moved to Rome when she was 8 years old for a brief time.
Her father is Italian and mother an American.
For a brief period she acted in few Italian TV shows & Movies. She speaks fluent Italian and often dubs her characters herself.
She holds dual citizenship of Italy and United States.
She performed at the Venice International Film Festival (69th).
In 2015 she joined Game of Thrones Cast, it made her popular among the larger audience. She was in Rome when she was auditioned online for the role.
She has professionally learned tap dancing. She also knows classical dance.
She can play piano.
She is trained in equestrian and often participated in equestrian competitions.
Philanthropist Rosabell: Rosabell Sellers founded "Young Actors for Humanitarian Involvement" a group of actors which in association with charity foundations like ActionAid & Smile Again help humanitarian causes.
Philanthropist Rosabell: She works with organizations in support of Anti-Racism & Anti-semitism.
Philanthropist Rosabell: She works another charity foundation "Veto the Squito", which works for the betterment of African children. She is believed to donate 10% of her earnings towards the cause.
Rosabell was nominated for Best Supporting Actress at the David di Donatello Awards for her role in the movie Gli Equilibristi(2012)
She is believed not to own a TV at home and to have a film projector instead.
Variety listed her as one of the "International Star You Need To Know" At the age of 16.
She admires her co-star Indira Varma from GOT, and her siblings in the same series Jessica Henwick & Keisha Castle-Hughes.
Roger Charteris [The Artists Partnership] is her agent.
Some of the Ads she has appeared in are: Kraft, Bank Intesa.
She played volleyball in the school.
She knows- Horseback riding, Archery
She is the first actress of her name- Rosabell, first even by the first name.
she has played the titular character in the TV movie Memories of Anne Frank.
Quotes
In Italy acting is still seen as a anti-intellectual hollow thing, reserved only for pretty boys and girls.
I don't like celebrity culture and the idea of spending loads of time and energy promoting oneself on social media.
I aspire to be a normal human being with a normal life.
I don't hate Justin Beiber. I just hate the crap commercial music he represents