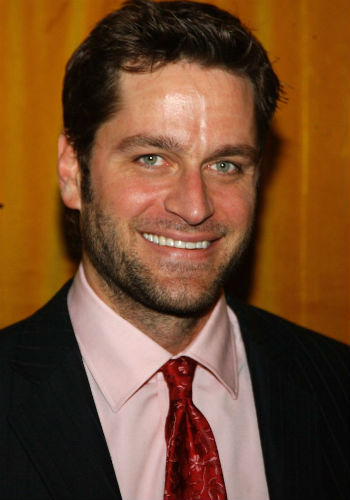 Peter Hermann
Date Of Birth
August 15, 1967
Age
56 years 1 months 10 days
Day of Birth
Tuesday
Place Of Birth
New York City, New York, Unites States
Zodiac Sign
Leo
Professions
Actor ,

Producer

, Writer
Birth Name
Karl Peter Frederic Albert Hermann
Personal Information
Religion
Christianity
Languages
German , Spanish , English , French
Star Sign
Leo
Nationality
American
Ethnicity
German American
Complexion
White

Body Features & Measurements
Height

196 CM


6 Feet 5 Inches
Eye color
Blue
Hair color
light brown
Body Type
Athletic
Family Information
Son
August Miklos Friedrich Hermann (born June 28, 2006; Miklos & Friedrich are names of Mariska's father & Peter's grandfather)
Wife
Mariska Hargitay (actress, director; m. 2004-)
Brothers In-Law
Zoltan Hargitay
Mickey Hargitay Jr.
Father In-Law
Mickey Hargitay
Mother In-Law
Jayne Mansfield
Daughter (Adopted)
Amaya Josephine (adopted in 2011)
Son (Adopted)
Andrew Nicolas Hargitay Hermann (born 2011, adopted in 2011)

Education Qualifications
Alma Mater

Yale University

Career Information
Debut (Movie)
Swimfan
Years Active
1997-
Debut (TV)
Guiding Light(1997–1998)
Favorites, Hobbies, Likes/ Dislikes
Favorite Books
The Last Refuge: A Dewey Andreas Novel
Eye for an Eye
Social Networks, Web links
Twitter Profile
Peter Hermann Twitter Profile
More Information
Net worth

$30 Million - $45 Million
Biography
Peter Hermann is an American actor, writer & producer. He made his debut through the movie Swimfan(2002).
Childhood
Peter was born on August 15, 1967 in the New York City to parents of German ancestry. His parents moved to Germany when he was only 2 months old, he was brought up in Germany till the age of 10, He was brought up speaking only German, he had to learn English when they returned to United States in 1977.
Education: He is a graduate from Yale University.
Career
TV Debut: Hermann's career started with the TV series Guiding Light (1997–1998), where had a recurring role of Dr. Michael Burke, with 40+ episodes.
Other TV Series with minor rules: Some of the minor roles Peter has played include- Get Real(1999), Spin City(2000), Hack(2002), Sex and the City(2003), Angela's Eyes (2006), Beautiful People (2006), 30 Rock(2007), Elementary(2013).
Prominent role in Law & Order: Special Victims Unit: Peter played the character of Trevor Langan in the TV series Law & Order: Special Victims Unit , he had a recurring role with 30+ episodes.
War Horse is another major series for Peter, Younger is the latest Series where he has prominent role.
Movie Debut: Peter made his debut through Swimfan(2002) where he played the role of ER Doctor.
He has appeared in numerous other movies like- The treatment, United 93, Edge of Darkness, Just Wright, Too Big to Fail, Trouble with the Curve, Philomena, Chinese Puzzle
Marriage
Peter Hermann met his future wife Mariska Hargitay while working on the sets of Law & Order: Special Victims Unit(2002-2015) in November 2001, they eventually started dating and got married in August 2004, Santa Barbara, California.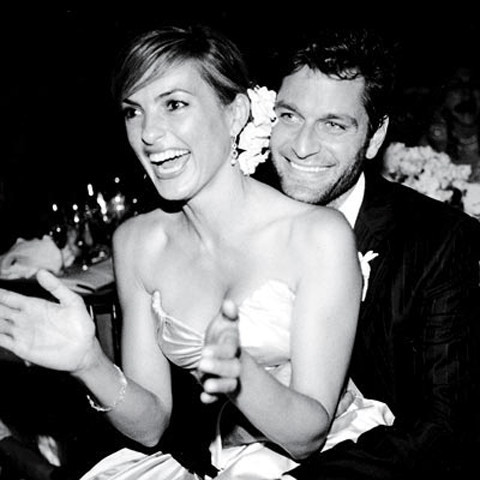 [Peter Hermann wedding]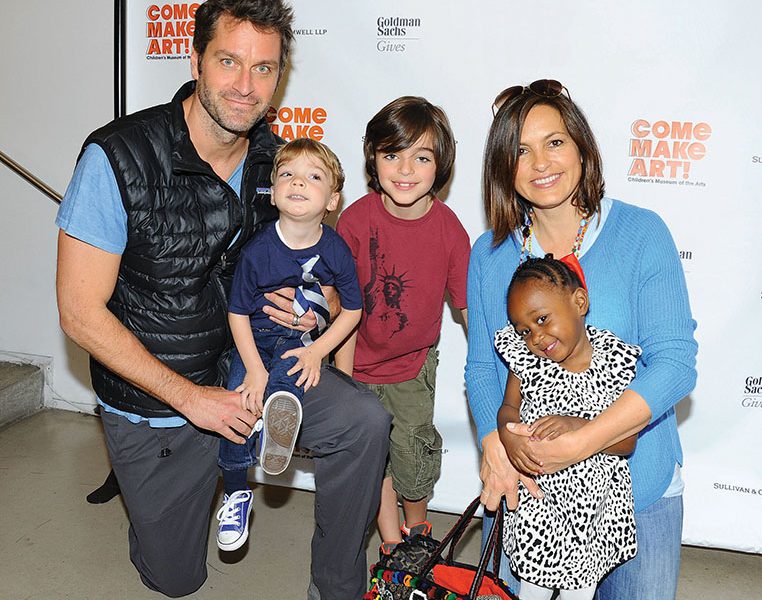 [Peter Hermann Family: Wife Mariska Hargitay, Sons August & Andrew, Daughter Amaya]
Children: Peter & Mariska have three children together. One biological (August) and two adopted. Daughter Amaya of African ancestry was adopted in 2011 & son Andrew in 2011.
Interesting Facts & Trivia
Peter had appeared in the TV commercials of- Zantac 75, Nyquil cold medicine, Verizon DSL, Persil Proclean laundry detergent
He appeared in the anti-tobacco awareness campaign "Fair Enough" advertisements.
Peter previously worked as a fact-checker at Vanity Fair magazine.
Peter used to teach Special Ed classes.
Peter was brought up in German till 10 without any exposure to English, yet Peter manages to speak fluent English without any accent.
He talks to his parents in German.
His son August can understand German and speaks bits and pieces of it.
He has appeared in quite a few Broadway plays.
Peter and Mariska own a $10 Million mansion in Upper West Side, Manhattan.
Peter's wife Mariska always liked to have a big family, they adopted two more kids after their biological child. One of the mothers of adopted babies decided not to give the baby away at the last minute and they couldn't adopt the baby.
He had a role alongside Mel Gibson in the movie Edge of Darkness(2010), Peter had facial similarity with younger Mel Gibson.
Quotes
Some days, I just love the physical space of the theater. I love theaters; they are heartbreakingly beautiful to me.
As an actor, your heart lights up when there is conflict at the heart of any character you're playing.
There's nothing I don't need help with, and it's very humbling.
On her first date with Peter, "I just about passed out when I saw him there, I thought, 'That's my husband.'"