Biography
Mayanti Langer is an Indian TV anchor & host who is popular for her sports shows and interviews. She is often seen anchoring Cricket & football related shows.
Mayanti Langer was born on 8th February 1985 in Delhi, India to Lt. General Sanjiv Langer(Father- an Army officer who worked at the UN) & Preminda Langer(Mother)- an award winning teacher. She lived in New York, United States for a brief period during her youth.
Mayanti Langer & Stuart Binny: Mayanti married Indian cricketer Stuart Binny in 2012. Stuart has played for the Indian cricket team just like his father Roger Binny.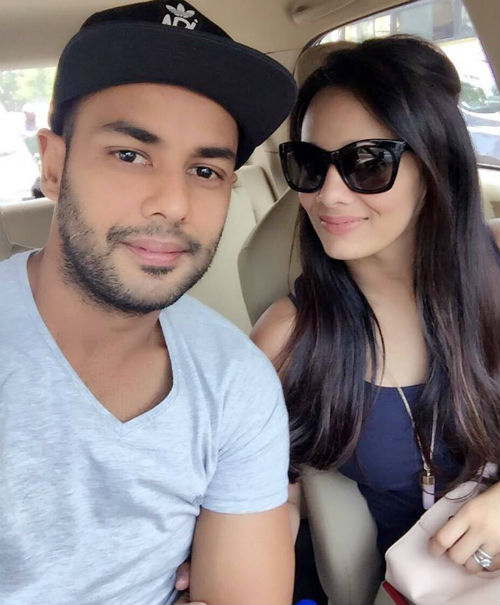 Image: Mayanti Langer with husband Stuart Binny
Mayanti Langer: Career
Mayanti has hosted shows such as:
Federation Cup
FIFA beach football
Football Cafe
FIFA World Cup(2010)
Commonwealth Games(2010)
ICC Cricket World Cup(2011)
Indian Super League(2014)
ICC Cricket World Cup(2015)
Nehru Cup football
Indian Cricket League
Champions League Cricket
Indian Super League Football
Several bilateral cricket series (India vs Australia, India vs South Africa, India vs Sri Lanka)
Mayanti Langer: Facts & trivia
Football: She lived in the USA for a brief period while her father was stationed there. She played for her her school football team. She liked playing as the mid-fielder
She is of Kashmiri descent.
She was interested in swimming as well, she participated in professional swimming at the state levels.
Mayanti had been interested in drawing posters, graphic designing, illustrations, visual arts.
She practices Yoga and believes it is a great reducer of stress.
She likes to go to movies and concerts in free time.
Her favorite music forms are: Rock, Jazz, Hip-hop
Of all the foods, Seafood is her least favorite food.
Trolling: She was trolled on twitter viciously, she took it lightly and wrote a letter to the trolls.
She is a humorous person, once she posted an image of a wi-fi network named after Suresh Raina, she tagged Cricketer Suresh Raina and asked for the password, twitter reacted with witty tweets.
Sports personalities she has interviewed includes- cricketers like Virat Kohli, MS Dhoni to Badminton players like Saina Nehwal & Kidambi Srikanth. Some of the popular stars she has interviewed includes:

Anushka Sharma
Baichung Bhutia
Bhuvaneshwar Kumar
Brendon McCullum
Dwayne Bravo
Kidambi Srikanth
M. S. Dhoni
Mitali Raj
Niel McKenzie
P.V. Sindhu
Paul Collingwood
Saina Nehwal
Scott Styries
Shahid Afridi
Stuart Binny
Suresh Raina
Sushant Singh Rajput
Virat Kohli
Vishnu Manchu

She wears 5 inch heels.
As of 2017 she doesn't own a facebook account, there are many fan accounts though.
Mayanti Langer: Quotes
I still remember being the only girl in the ninth standard, who wanted to play football, by the end of the year there were about 60 girls playing football.
In the near future, I'd like to join an art school and chisel out a parallel career (Hr thought in 2006)
India has a lot of talent, we have good goalkeepers, defenders, mid-fielders, we need to have better goal scorers
Off camera, I'm a very reserved person
Mayanti Langer: Photos, Pictures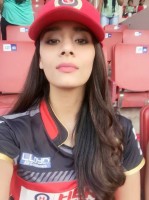 Mayanti Langer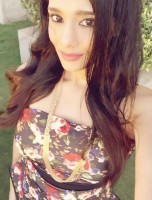 Mayanti Langer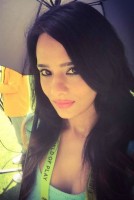 Mayanti Langer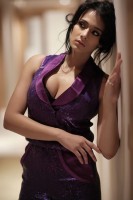 Mayanti Langer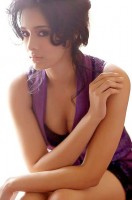 Mayanti Langer

Mayanti Langer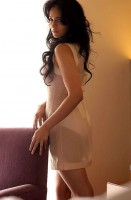 Mayanti Langer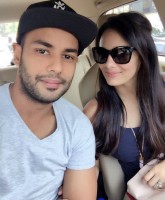 Mayanti Langer with husband Stuart Binny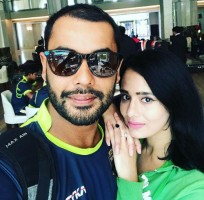 Mayanti Langer with husband Stuart Binny