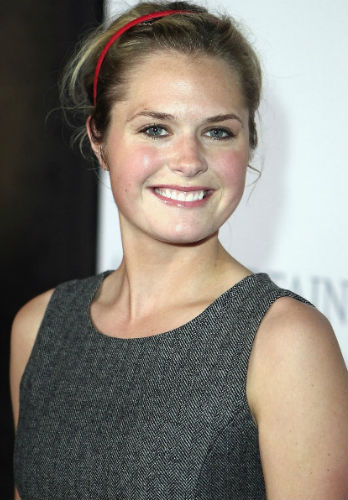 Maggie Lawson
| | |
| --- | --- |
| Date Of Birth | August 12, 1980 |
| Age | 43 years 3 months 19 days |
| Day of Birth | Tuesday |
| Place Of Birth | Louisville, Kentucky, United States |
| Zodiac Sign | Leo |
| Profession | Actress |
| Nickname | Maggie |
| Full Name | Margaret Cassidy Lawson |
Personal Information
Residence

Los Angeles, California, United States

Religion
Christianity
Language
English
Star Sign
Leo
Nationality
American
Ethnicity
Caucasian
Complexion
White

Body Features & Measurements
Height

161 CM


5 Feet 3 Inches
Eye color
Hazel
Hair color
light brown
Weight

55 KG


121 lbs

Shoe Size
6
Dress Size
6
Figure Measurements
34-28-35
Figure Type
Hourglass
Body Type
Athletic
Bra Size
34A
Family Information
Father
Mike Lawson (Hotel manager)
Mother

Judy Lawson

Brothers

Nick Lawson




Chris Lawson

Father In-Law
Martin J Koldyke (Ex; investment banker)
Mother In-Law
Patricia Blunt Koldyke (Ex;)

Education Qualifications
Education (Graduation)
University of Louisville
Education (High School)
Assumption High School (Catholic all-girls school, Louisville, Kentucky)
Alma Mater

University of Louisville

Love, Romance, Marriage
Husband
Benjamin Koldyke (married 2015-2017)
Boyfriends
Eric Christian Olsen (Ex; Actor; 2003-2005)
James Roday (Ex; 2006-2013; co-star on Psych)
Career Information
Debut (Movie)
Model Behavior(2000) (TV movie)
Years Active
1996-
Debut (TV)
Unhappily Ever After
Favorites, Hobbies, Likes/ Dislikes
Hobbies
Songwriting
Singing
Favorite Food
Bacon
Favorite Sports
Baseball , Softball
Favorite Sports Teams
Chicago Cubs
Cincinnati Reds
Favorite Snacks
Peanut butter
Rice cakes
Social Networks, Web links
Facebook Profile
Maggie Lawson Facebook Profile
Twitter Profile
Maggie Lawson Twitter Profile
Instagram Profile
Maggie Lawson Instagram Profile
Contact
Talent Agent
Ro Diamond
More Information
Net worth

$3 Million
Biography
Maggie Lawson is an American actress. Maggie is well known for her role in the Detective comedy series Psych as Juliet O'Hara. Her roles in- Lethal Weapon (as Nathalie Flynn) Inside Schwartz(as Eve), It's All Relative(as Liz Stoddard Banks), Crumbs(Andrea Malone), Back in the Game(as Terry Gannon), Angel from Hell(as Allison) are popular as well.
Family- Childhood
Margaret Cassidy Lawson is an American actress born on 12th August 1980 in Louisville, Kentucky, United States to Mike Lawson(Father) & Judy Lawson(Mother).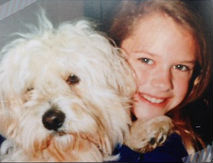 [ Maggie Lawson childhood ]
Parents
Maggie's father Mike Lawson is a Hotel manager. Her mother Judy- a homemaker.
Siblings
Maggie has two brothers: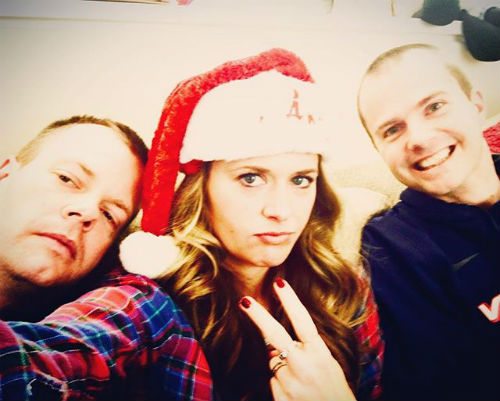 [ Maggie Lawson with brothers- Nick Lawson, Chris Lawson ]
Education
Stephen Martyr School: She attended the Catholic grade school for her middle schooling
Assumption High School: She attended the all-girls Catholic high school in Louisville, Kentucky until her sophomore year. She finished her senior year of the High School through correspondence course, she was busy with acting career by then.
Marriage - Boyfriend - Relationships
Maggie Lawson & Ben Koldyke- Marriage & Divorce
Maggie and her 'Back In The Game' co-star Ben Koldyke got engaged on November 14, 2014. They had been dating for a few months before that.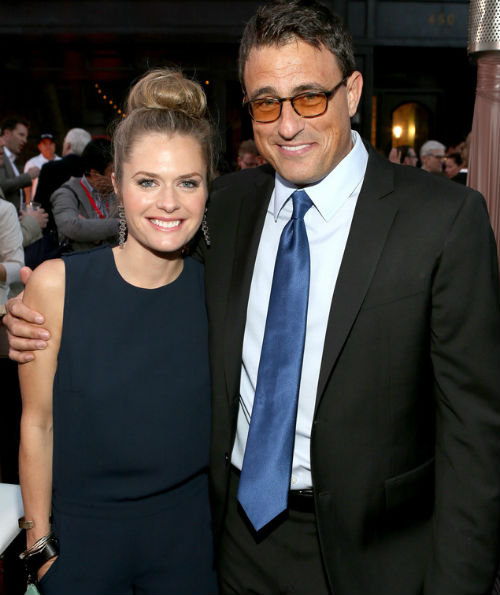 Image: Maggie Lawson with Ex-husband Ben Koldyke
Wedding
The couple got married on 8th August 2015 at his family ranch in New Mexico. The wedding features men wearing white cowboy hats, newlyweds playing Table Tennis in the open, Horse and dogs among other Farm things.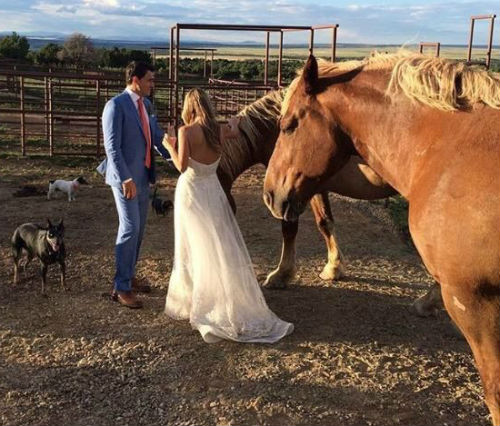 [ Maggie Lawson and Ben Koldyke wedding]
Divorce: She filed for divorce in 2017.
Maggie Lawson & James Roday
Maggie Lawson & James Roday dated for about 7 years from 2006 and 2013. The two played Lead roles (love interest of each other) in the TV Series as well. Maggie and James had been appearing in Plays at theaters together. The two came together in 2017 for Psych: The movie, they appear in the Psych movie sequel of 2020 (Psych 2: Lassie Come Home).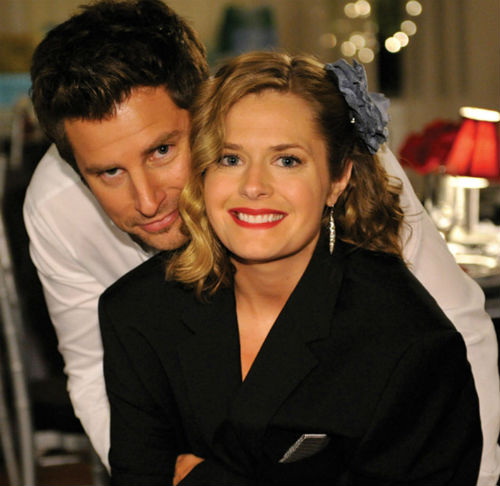 [ Maggie Lawson with James Roday ]
Maggie Lawson & Eric Christian Olsen
Maggie dated American actor and producer Eric Christian Olsen from April 2003 to May 2005. They have attended Hollywood events together. Eric is known for playing Detective Marty Deeks on NCIS: Los Angeles.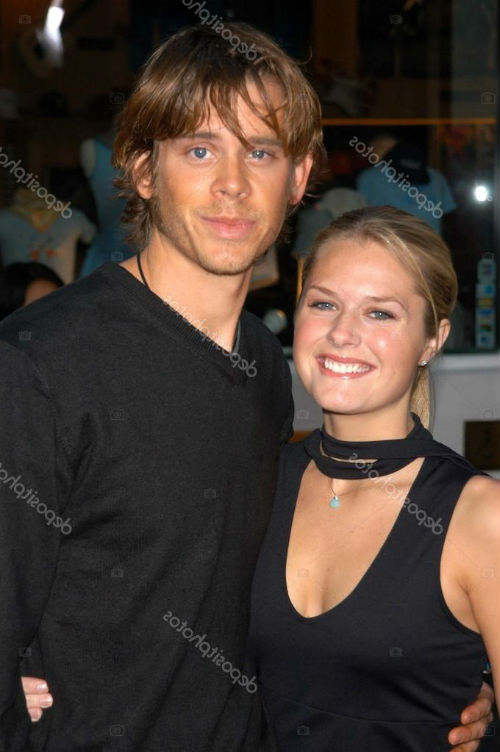 [ Maggie Lawson & Eric Christian Olsen ]
Interesting Facts & Trivia
Early beginning: Her acting career started at the age of 8 when started at the local community theater.
At the age of 10 she had an on-air commercial for a Louisville TV station. She soon became a news reporter in a program that had children of her age as viewers. It went on for another six years before she moved on. [2]
Journalist: she worked as a youth journalist for a while before moving to Los Angeles to seek a career in acting. She was 15 when she made the move to Los Angeles.
Host: Maggie Lawson co-hosted the Fox 41 show- Kid's Club in her hometown Louisville.
Animal Lover: She loves pets and has had dogs named Tristen & Frank.
Ancestry: Maggie is of Irish descent.
Loving Aunt: She is close to her niece and nephew.
Played Sports in youth: She played Softball during her school days. Her brothers played baseball. [2]
LGBT Supporter: She supports LGBTQ & has attended pride parades at times.
Double Role: She played two roles in the movie- The Wonderful World of Disney: Model Behavior (2000). One as a model & another as a nerdy student
Philanthropy
The Tiger Frances Foundation: she is the co-founder of TTFF (with Jude McVay), a non-profit organization which works towards animal rescue and fighting abuse against animals. It was founded in 2014.
Love On Paws: she is involved with the TIFF program which aims to develop kindness in children towards animals
Animal rescue: Maggie rescued her first animal in 1990 near a restaurant in Louisville, she named him Popcorn.
Maggie Lawson Look alike
Maggie Lawson has been compared to actress Alicia Silverstone, they share similar looks. Their smiles, hair, eyes, cheeks, lips are cloest copies of each other. They have different looking noses and different but adorable voices.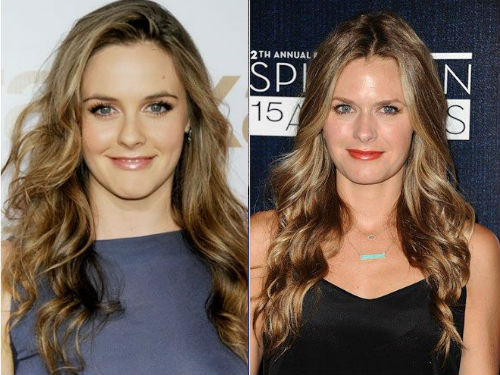 Questions & Answers
Did Maggie Lawson & Paul Greene ever date?

No, Maggie Lawson & Paul Greene played each other's love interest in the movie- "My Favorite Wedding"

Are Maggie Lawson & James Roday back together?

They have been working together on projects after Maggie's divorce. There are speculations about couple dating again. They have maintained a friendly relationship despite breakup, they have been working together, greeting and congratulating each other on social media.

Does Maggie Lawson have any children?

She doesn't have any children.
Filmography
Movies List
| Year | Movie | Character | Comments |
| --- | --- | --- | --- |
| 2020 | Psych 2: Lassie Come Home | Juliet O'Hara | TV Movie |
| 2019 | Christmas in Evergreen: Tidings of Joy | Katie Connell | TV Movie; Hallmark Movie |
| 2019 | The Story of Us | Jamie Vaughn | TV Movie; Hallmark Movie |
| 2018 | Spivak | Jeanine Mulholland | |
| 2017 | Christmas Encore | Charlotte Lacy | Hallmark Movie |
| 2017 | Psych: The Movie | Juliet O'Hara | TV Movie |
| 2017 | My Favorite Wedding | Tess Harper | TV Movie; Hallmark Movie |
| 2014 | Save the Date | Kate | TV Movie |
| 2009 | Gamer | (News Host) | |
| 2009 | Hostile Makeover | Lacey Smithsonian | TV Movie |
| 2009 | Killer Hair | Lacey | TV Movie |
| 2009 | Still Waiting... | Allison | Direct to video |
| 2007 | Cleaner | Cherie | |
| 2004 | Spellbound | | TV Movie |
| 2004 | Revenge of the Middle-Aged Woman | Rachel | TV Movie |
| 2004 | Love Rules! | Kelly | TV Movie |
| 2003 | Winter Break | Michelle Casper | |
| 2002 | Heart of a Stranger | Amanda Maddox | TV Movie |
| 2002 | Cheats | Julie | |
| 1999 | Nice Guys Sleep Alone | Meghan | |
| 1998 | Pleasantville | Lisa Anne | |
| 1998 | I've Been Waiting for You | | TV Movie |
TV Series List
| Year | TV Series | Character | Comments |
| --- | --- | --- | --- |
| 2020 | Outmatched | Kay | Main Role; 6 Episodes; Season 1 |
| 2018-2019 | Santa Clarita Diet | Christa | 5 Episodes; Coyote in Yoga Pants, Pasión, A Change of Heart (Season 2 Episode 2,6-7); Knighttime, We Let People Die Every Day ( Season 3 Episode 2-3); NetFlix series |
| 2019 | Into the Dark | Rebecca Wheeler | Treehouse(Season 1 Episode 6); Hulu Series |
| 2018-2019 | Lethal Weapon | Natalie Flynn | 9 episodes; Regular- Season 3 |
| 2017-2018 | The Ranch | Jen | 7 episodes; Season 2 &3; NetFlix series |
| 2017 | The Great Indoors | Rachel | DTR, Friends Like These, Relationship Jack, Cubicles( Season 1 Episode 13-15, 17) |
| 2016 | Angel from Hell | Allison | Main role; All 13 episodes; |
| 2014-2015 | Two and a Half Men | Ms. McMartin | 10 episodes; Season 12 regular |
| 2006-2014 | Psych | Juliet O'Hara | Main Role; 119 episodes Episodes |
| 2013-2014 | Back in the Game | Terry Gannon Jr. | Main Role; All 13 episodes; |
| 2012 | Justified | Layla | Thick as Mud( Season 3 Episode 5) |
| 2008 | Fear Itself | Samantha (the Bride) | In Sickness and in Health (Season 1 Episode 4) |
| 2007 | Rules of Engagement | Jesse | Jeff's Wooby (Season 1 Episode 7) |
| 2006 | Crumbs | Andrea Malone | Main role; All 13 episodes; |
| 2006 | Psych Webisodes | Juliet O'Hara | Winner Picks Dinner( Season 1 Episode 3) |
| 2005 | Tru Calling | Megan Roberts | The Last Good Day (Season 2 Episode 4) |
| 2004 | It's All Relative | Liz Stoddard-Banks | Main Role; 22 episodes |
| 2001-2002 | Inside Schwartz | Eve | Pilot, Let's Go to the Videotape, Eve's Date with Schwartz's Destiny, It's All in the Footwork (season 1 Episodes 1,2,8,10) |
| 2000-2002 | The Wonderful World of Disney | Nancy Drew/ Alex Burroughs / Janine Adams | Model Behavior (Season 3 Episode 9); Nancy Drew (Season 44 Episode 18) |
| 2002 | Smallville | Chrissy Parker | Redux (Season 2 | Episode 6) |
| 1999 | Party of Five | Alexa | 7 episodes; Naked,"Bye, Bye, Love", "Fate, Hope and Charity", We Gather Together, Wrestling Demons, The Shortest Distance, Too Close (Season 6 Episodes 2-8) |
| 1999 | ER | Shannon Mitchell | Responsible Parties (Season 5 Episode 21) |
| 1999 | Family Rules | Hope Harrison | Main Role; All 6 episodes |
| 1999 | Felicity | Rebecca | Todd Mulcahy: Part 2 (Season 1 Episode 14) |
| 1999 | Working | Julie | Romeo and Julie (Season 2 Episode 11) |
| 1998 | Kelly Kelly | Ally | The Wedding Show (Season 1 Episode 4) |
| 1998 | Home Improvement | Samantha Hayes | An Older Woman (Season 7 Episode 13) |
| 1997 | Boy Meets World | Debbie | I Love You, Donna Karan: Part 1 (Season 5 Episode 7) |
| 1997 | Meego | Brooke | Fatal Attraction (Season 1 Episode 5 |
| 1997 | Cybill | Jennifer | Like Family (Season 4 Episode 5) |
| 1997 | Step by Step | Alana Mills | Loose Lips (Season 6 Episode 12) |
| 1996-1997 | Unhappily Ever After | Madolyn | Angel Gone Bad, Halloween XXVII, Sternberg, The President (Season 3 Episode 3,7,13,14) |
| 1996 | Hang Time | Kim | Green-Eyed Julie (Season 2 Episode 12) |
Short Movies
| Year | Movie | Character | Comments |
| --- | --- | --- | --- |
| 2010 | A Date with Diana | Diana | |
Stage/ Theater
Year
Play
Character
Comments
2011
Greedy

Directed by James Roday

Location: Los Angeles
Sources