Biography
Francia Raisa is an American TV and movie actress. She is popular for playing Adrian Lee in The Secret Life of the American Teenager, Ana Torres in Grown-ish
Francia Raisa was born on 26th July 1988 in Los Angeles, California, United States to Francia Raisa Almendarez(Father)- a radio host & Virginia Alméndarez(Mother). She was raised in Los Angeles, California.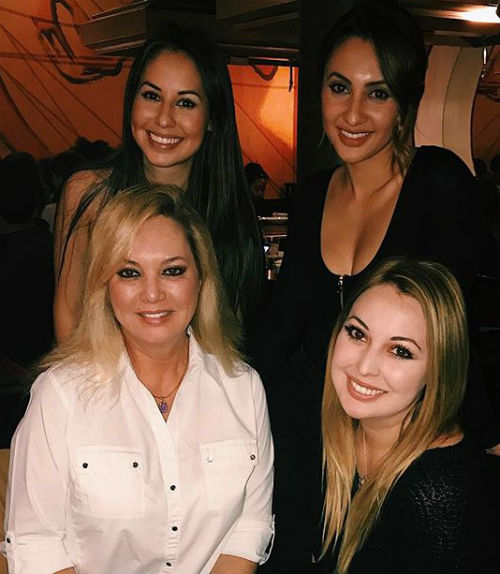 Image: Francia Raisa Family: Mother Virginia Almendarez, sister Italia Almendarez, Irlanda Almendarez
Friendship with Selena Gomez: In 2007 Disney & ABC had the stars of their shows visit Children's hospital. Selena and Francia were in the same group and quickly became friends. They are often seen together, through Selena Francia has been close to Justin Beiber as well, recently Francia donated Selena one of her kidneys (Selena is suffering from Lupus).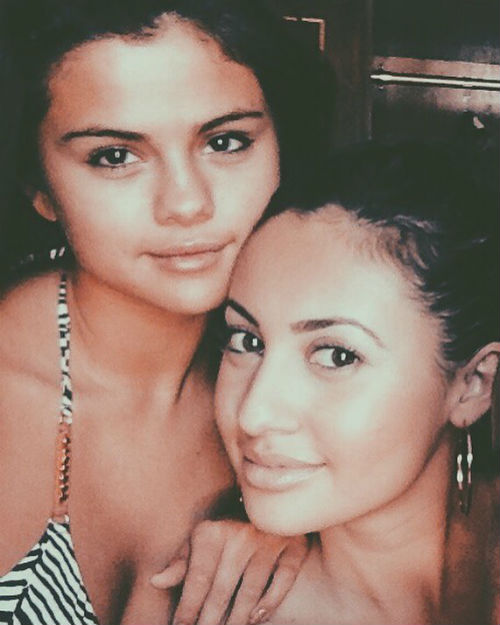 Image: Francia Raisa with Selena Gomez
Francia Raisa: Career
Music Video
My Girlfriend(2004): a music video by Lil' Romeo, Francia appeared as Tamy
So Big(2010): A music video by Iyaz(Keidran Jones)
Gibberish(2015): in the song Hoodie Allen by MAX(Max Schneider)
TV Series
Grown-ish(2018): She played Ana Torres in the Comedy with the cast Abraham D. Juste, Yara Shahidi, Francia Raisa
Dear White People(2017): Francia appeared as Vanessa in the Comedy Drama Series with the cast DeRon Horton, Brandon P Bell, Logan Browning
Shut Eye(2017): She portrayed the role of in the Drama Series featuring Jeffrey Donovan, Angus Sampson, KaDee Strickland in the cast.
Rosewood(2017): Francia was Lena Price in this Mystery Crime Drama Series with Jaina Lee Ortiz, Morris Chestnut, Gabrielle Dennis in the lead.
The Mindy Project(2013): She played the role- Katie in the Comedy Series with the cast Ed Weeks, Ike Barinholtz, Mindy Kaling.
CSI: Crime Scene Investigation(2012): She played the character- Erin Vickler in the Mystery Drama TV Series , cast included Laurence Fishburne, Marg Helgenberger, George Eads
In Plain Sight(2009): She played the character of Olivia Moreno in this Drama Series with Paul Ben Victor, Mary McCormack, Frederick Weller in the lead cast.
The Secret Life of the American Teenager(2008): She acted as Adrian Lee in the Family Comedy Drama Series featuring Molly Ringwald, India Eisley, Shailene Woodley in the cast.
Over There(2005): She portrayed Sawa in this War Series with stars- Erik Palladino, Luke Macfarlane, Josh Henderson in the main roles.
Movies
Dirty Lies(2017): Francia Raisa portrayed the character of Officer Ramirez in the Crime Drama movie directed by Jamie Marshall with actors- Mark Young, Scout Taylor Compton, Tania Raymonde in the lead cast.
Tiny House of Terror(2017): She portrayed the role of Samantha in the TV Drama by Paul Shapiro created by Jill Sanford, Barbara Kymlicka with stars- Tammy Gillis, Nazneen Contractor, Francia Raisa in the lead.
Once Upon a Date(2017): Francia appeared as Izzy Flores in the TV Romantic directed by Lee Friedlander starring James Callis, Francia Raisa, Katrina Bowden in the lead.
The Wrong Car(2016): She acted in the role of Gretchen in the TV Thriller Drama by John Stimpson , it was created by John Stimpson, featuring Danielle Savre, Jackson Davis, Francia Raisa in the cast.
The Secrets of Emily Blair(2016): Francia Raisa portrayed the character of Tara in the Thriller directed by Joseph Genier with stars- Ellen Hollman, Colm Meaney, Will Kemp in the main roles.
Beyond Paradise(2016): Francia Raisa was Shahrzad in the Romantic Drama movie directed by J.J. Alani with Spencer Grammer, Francia Raisa, Daphne Zuniga in the lead.
Chastity Bites(2013): She portrayed Katharine in this Horror Comedy movie , it was directed by John V. Knowles , cast included Francia Raisa, Louise Griffiths, Allison Scagliotti
A Snow Globe Christmas(2013): She portrayed the character- Penny in the TV Family Fantasy Drama directed by Jodi Binstock starring Christina Milian, Alicia Witt, Donald Faison in the lead.
Company Town(2013): Francia played Grace in the TV Drama by Taylor Hackford , it was produced by Sera Gamble with stars- Gage Golightly, Francia Raisa, Stella Maeve in the main roles.
Christmas Bounty(2013): She acted as Tory Bell in this TV Comedy directed by Gil Junger featuring Francia Raisa, Will Greenberg, Mike 'The Miz' Mizanin in the cast.
Underground(2010): She portrayed the role of in this directed by Tinieblas González with stars- Savitri Ceballos, Brendan Michael Coughlin, Pino Moreau in the main roles.
The Cutting Edge: Fire & Ice(2010): She portrayed the role of Alexandra Delgado in the TV Romantic Drama directed by Stephen Herek starring Brendan Fehr, Russell Yuen, Francia Raisa in the lead.
Bulletface(2010): She played the role- Maria in the by Howie Askins, Albert Pyun , it has Morgan Weisser, Victoria Maurette, Steven Bauer in the lead cast.
Fired Up!(2009): She acted in the role of Marly in this directed by Will Gluck with the cast Sarah Roemer, Eric Christian Olsen, Nicholas D'Agosto
The Cutting Edge 3: Chasing the Dream(2008): Francia was Alejandra Delgado in the TV Romantic Comedy Drama directed by Stuart Gillard starring Sarah Gadon, Matt Lanter, Francia Raisa in the lead.
Shredderman Rules(2007): She played the role- Isabel in the TV movie directed by Savage Steve Holland , it features Daniel Roebuck, Tim Meadows, Devon Werkheiser in the cast.
Making of the Cutting Edge 3: Chasing the Dream(2008): a documentary created by MGM.
Short movies/ Videos
Holly's Girl(2016): Francia appeared in the short movie directed by Paulina Lagudi, cast included Molly Welsh, Malika Moro, Francia Raisa
Strain(2012): Francia Raisa was Julie in this Drama directed by Yin Chang created by Yin Chang with Cali Fredrichs, Michelle Page, Francia Raisa in the lead.
Boo!(2009): She played the role of in the Comedy Thriller directed by David Henrie, Johnny Salvatore created by Yutetv , it has Mark Hapka, Allen Evangelista, Samantha Droke playing in the lead.
Straight from the Horses Mouth(2009)
Shows Francia has apepared in are-
Entertainment Tonight(2017)
Today(2017)
Hit the Floor(2016)
Halloween Wars(2014)
Massholes(2013)
WWE Raw(2013)
The 37th Annual Gracie Awards(2012)
Hollywood Uncensored with Sam Rubin(2012)
American Latino TV(2011)
80th Annual Hollywood Christmas Parade(2011)
2011 ALMA Awards(2011)
The 36th Annual Gracie Awards(2011)
The 36th Annual People's Choice Awards(2010)
Piper's QUICK Picks(2010)
Kathy Griffin: My Life on the D-List(2009)
The Tyra Banks Show(2009)
Good Morning America(2009)
Good Day L.A.(2008)
Francia Raisa: Facts & Trivia
Ancestry: Francia is of Honduran(Father) & Mexican(Mother) descent. Her father is among the most noted Latino DJs
Cheerleader: She was a cheerleader when she was in Bishop Alemany High School.
Francia's acting career started when she was in junior year of high school with making appearances in commercials.
Kidney donation: She is a friend of Selena Gomez, Selena suffers from Lupus- an autoimmune disease which affected her kidney. Francia donated a kidney to Selena in 2017.
Francia: She is named after the kingdom Francia (France), her sisters- Italia, Irlanda are also named after the countries, it was her father's idea.
Raisa: Raisa, the middle name of Francia comes from Raisa Gorbacheva, the wife of Mikhail Gorbachev(Soviet leader).
She was heart broken many times in high school.
Francia's mother owns a restaurant, Francia takes her celebrity friends like Justin Beiber, Selena Gomez there.
She loves popping pimples
Awards: She has received multiple nominations for her role in The Secret Life of the American Teenager at award events like- ALMA Awards, Gracie Allen Awards, Teen Choice Awards, Imagen Awards. She won the award at Gracie Allen Awards.
Backstage magazine: She has appeared on the cover page of the magazine
Dancing: Francia got into dancing as a kid, she has learnt various forms like- tap dance, jazz, acrobatics, hip-hop, Polynesian. She attends weekly dance classes.
Philanthropy: She works with charities and organizations dealing with- Domestic violence, Hunger, Sex trafficking.
Kim Kardashian: She has some resemblance with Kim Kardashian West & often gets confused with her.
Both her sister Irlanda, Italia are into acting as well.
Her must have winter accessories: Beanies, lipsticks, scarves
She switched to a public school from Catholic school in order to have a flexible school timings where she could get to have more time at school.
She often does her stunts herself.
Unlikely Heroes: Awarded her in November 2017 for her help towards the victims of human trafficking.
She likes hanging out with friends and family.
She is into Yoga. Shavasana (corpse pose=sleeping) is her favorite apparently :)
She has a dog named Roman Gatsby.
She wants to do a movie which involves dancing and has a dark theme like Black Swan.
Burlesque dancing has lately become her favorite dance form.
She supported DACA, tweeted against the decision of president Donald Trump.
She presented Selena Gomez - Billboard's woman of the year 2017 award.
ElloBella: a new style of dresses launched in 2015 by Francia Raisa
She has her very own brands of Perfume, Vodka.
Her grandmother ran away from a bad marriage to settle in the United States, where she raised Francia's mother alone.
Francia Raisa: Quotes
I'm a really big flirt.
Romantic scenes are really not awkward for me at all.
I never watch my food, I love my burgers, I love my pizza, I work out a lot, so that balances out.
I want to have kids some day.
It is good for parents to bring up sex with their kids, because if you don't bring it up, they'll find out about it at school
It's so much fun when I'm half-dressed. It's more uncomfortable for the men than it is for me
Your parents are your best friends.
My mom is my greatest role model.
I miss being pregnant (about the pregnant role which grew on her)
Whoever is going to settle down with me will be a very special patient man.
I believe in paying it forward.
Act like Audrey flirt like Marilyn
Dreamers do not cause crime, and do not take jobs away from others.
In order for an arrow to shoot forward you must first pull it back
I'm learning that I have no problem giving but it's really hard for me to receive
I'm really proud of the woman I'm growing to be
One of the benefits of growing older and wiser, you can smell bullshit right away
Just because you forgive someone that doesn't mean you have to trust them again.
Francia Raisa: Photos, Pictures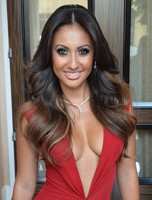 Francia Raisa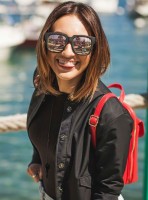 Francia Raisa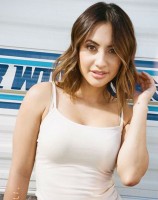 Francia Raisa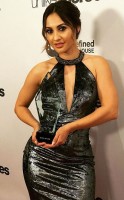 Francia Raisa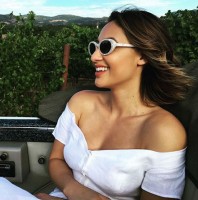 Francia Raisa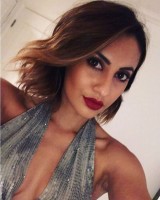 Francia Raisa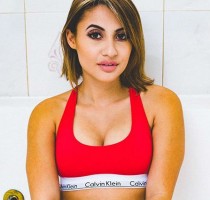 Francia Raisa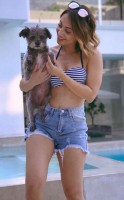 Francia Raisa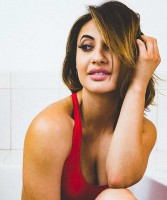 Francia Raisa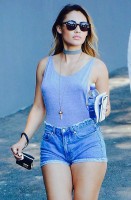 Francia Raisa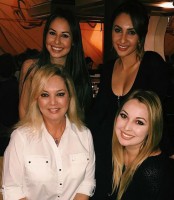 Francia Raisa Family: Mother Virginia Almendarez, sister Italia Almendarez, Irlanda Almendarez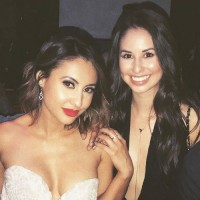 Francia Raisa with sister Irlanda Almendarez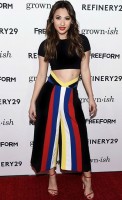 Francia Raisa after kidney donation to Selena Gomez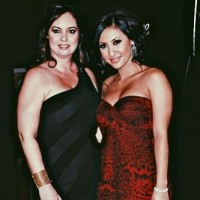 Francia Raisa with Mother Virginia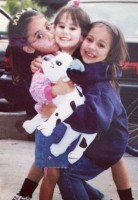 Francia Raisa siblings: sisters Italia Almendarez, Irlanda Almendarez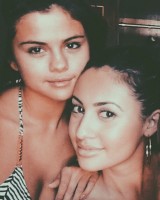 Francia Raisa with Selena Gomez