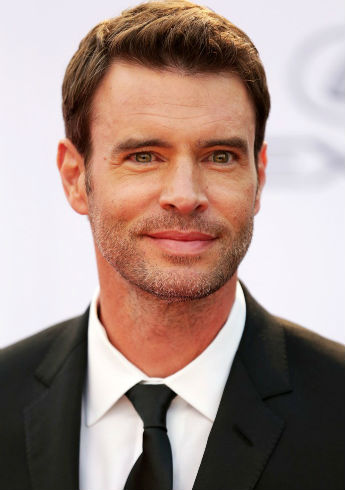 Scott Foley
Date Of Birth
July 15, 1972
Age
50 years 10 months 21 days
Day of Birth
Saturday
Place Of Birth
Kansas City, Kansas, United States
Zodiac Sign
Cancer
Professions

Director

, Actress ,

Producer

, Writer
Full Name

Scott Kellerman Foley
Personal Information
Residence

Los Angeles, California, United States

Religion
Christianity (Roman Catholic)
Languages
Japanese , English
Star Sign
Cancer
Nationality
American
Ethnicity
Caucasian
Complexion
White
Famous For
playing Noel Crane on Felicity

Body Features & Measurements
Height

185 CM


6 Feet 1 Inches
Eye color
Green
Hair color
light brown
Weight

80 KG


176 lbs

Tattoo
Left Shoulder
Body Type
Average
Chest size
41
Waist Size
33
Biceps Size
14
Family Information
Father

Hugh Foley

Mother

Connie Foley

Sons
Keller Aleksander Foley (born on 17th April 2012)
Konrad Foley (born on 13th November 2014)
Wives
Marika Dominczyk (Actress; married on 5th June 2007)
Jennifer Garner (Ex; married in 2000- divorced in 2004)
Daughter
Malina Jean Foley (born- November 2009)
Brothers

Chris Foley


Sean Foley (Younger; Born on November 13, 1976; college adviser)
Relatives
Kalin Patrick Wilson (Son of Dagmara Dominczyk)
Kassian McCarrell Wilson (Son of Dagmara Dominczyk)
Patrick Wilson (Actor; married to Dagmara Dominczyk)
Father In-Law
Miroslaw Domińczyk
Mother In-Law
Aleksandra Domińczyk
Sisters In-Law
Dagmara Dominczyk (Actress)
Veronika Dominczyk (Actress; Younger sister of Marika Dominczyk)

Education Qualifications
Education (High School)
Clayton High School , Ladue High School , St. Louis High school (Missouri)
Love, Romance, Marriage
Girlfriend
Sarah Wynter (Ex; rumored; 2003)
Career Information
Debut (Movies)
Scream 3(2000) (He played a villain)
Let's Kill Ward's Wife(2014) (as director)
Years Active
1995-
Debut (TV)
Sweet Valley High(1995)
Favorites, Hobbies, Likes/ Dislikes
Favorite Foods
Sushi
Roasted almonds
Favorite Car
BMW (He owns one)
Social Networks, Web links
Twitter Profile
Scott Foley Twitter Profile
Instagram Profile
Scott Foley Instagram Profile
Snapchat
scottkfoley
More Information
Net worth

$5 Million

Coach
Gunnar Peterson (fitness)
Biography
Scott Foley is an American actor, director, writer, screenwriter. Scott is well known for roles of Noel Crane(Felicity), Sean Kelly(Scrubs), Bob Brown(The Unit), Jake Ballard(Scandal), Henry Burton(Grey's Anatomy)
Scott Foley was born on 15th July 1972 in Kansas City, Kansas, United States to Hugh Foley(Father)- an international banker (who moved all over the world, thus making Scott move along) & Connie Foley(Mother). He grew up in Saint Louis, Missouri with his 2 brothers.
Scott Foley & Marika Dominczyk: Scott and Marika Dominczyk met in 2004 and started datingsoon after. They got engaged on 6th November 2006. The couple got married on 5th June 2007 in Hawaii in a private event after the 7 month engagement.
The couple have three children, a daughter & two boys named- Malina Jean Foley(2009), Keller Aleksander Foley(2012), Konrad Foley(2014)
Marika appeared in the movie Let's Kill Ward's Wife(2014) directed by Scott. It also starred Marika's relatives- Dagmara Dominczyk, Veronika Dominczyk, Patrick Wilson.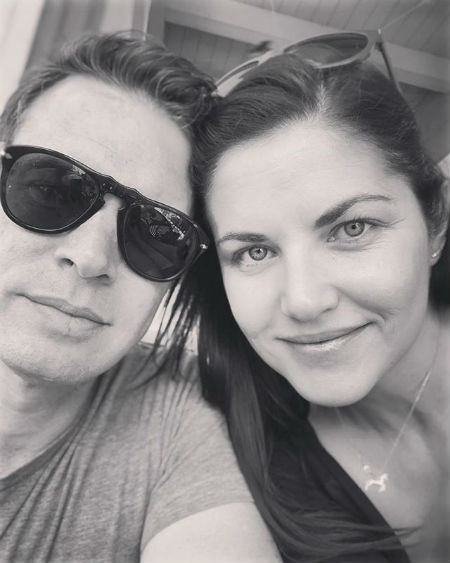 Image: Scott Foley with wife Marika Dominczyk
The proposal: Scott had an unusual proposal plan for Marika, he got her worked up intentionally, he got her angry with a fight of words. When she was almost emotional he pulls up the ring and proposed.
Scott Foley & Jennifer Garner Marriage: Scott foley met his future wife Jennifer Garner on the sets of the TV series Felicity (1998) where he was a regular and she was a guest star on few episodes. They got married on 19th October 2000. They separated in 2003, Jennifer filed for divorce in May 2003, the couple got divorced on 30th March 2004.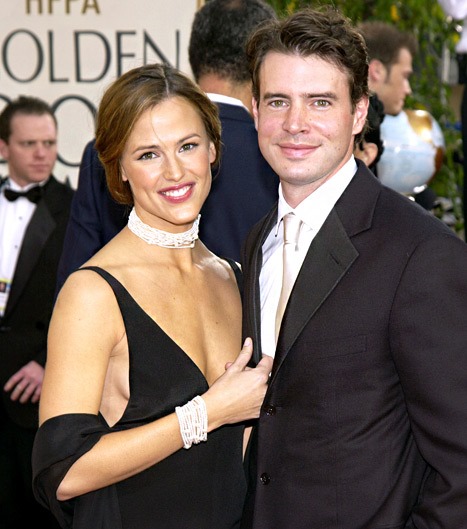 Image: Scott Foley with Jennifer Garner
Scott Foley: Education
Scott spent his childhood mostly in Japan and Australia, he had basic education there. When his family permanently returned to United States, they settled in Saint Louis where Scott continued his education.
School: He went to Ladue Horton Watkins High School in Ladue, Missouri.
High SChool: He graduated from Clayton Public High School, Missouri.
Scott Foley: Awards
2002: Scott was nominated for the role of villain he played in Scream 3 at the Teen Choice Awards.
2000: He was Nominated as the best actor in drama for Felicity at the Teen Choice Awards.
2000: Nominated for Best filth for Scream 3 at the Teen Choice Awards.
2000: Nominated as the best actor for Felicity at the Teen Choice Awards.
1999: Nominated for Best Performances in Felicity at the Teen Choice Awards.
1999: Nominated as Best Actor for Felicity at the Teen Choice Awards.
Scott Foley: Facts & Trivia
He loves animals, has two dogs named Frankie & Lucy, he is also close to the dog named wolf on the sets of Scandal.
Mrs. Fields Cookies: He used to work at Mrs. Fields Cookies before his break in the movie industry.
His mother died when he was just 15 years old from ovarian cancer.
Scott has previously lived in Japan(Tokyo), Australia(Sydney)
He did not go to college, he was in hurry to get into acting.
He likes horror and thriller movies. He likes to get the wife scared.
European Ancestry: Scott is of is English, German, Irish, Scottish descent.
As a director: Scott has directed episodes in Felicity (The Graduate), Monk(Mr. Monk and the Employee of the Month), The Unit(The Spear of Destiny), Let's Kill Ward's Wife(2014) movie, Scandal(Day 101, Fates Worse Than Death, The Miseducation of Susan Ross)
As producer: Scott has produced projects- Let's Kill Ward's Wife(2014), A.U.S.A.(multiple episodes), Firestorm: Last Stand at Yellowstone
One of his ancestors named Simon Wardwell was part of the body guard team of George Washington.
He is the eldest of 3 children of his parents, Chris Foley & Sean Foley are his younger brothers.
He broke a bone and a ligament in his feet while shooting for the episode of the show Scandal.
He has been critical of Donald Trump's presidency.
He goes to a crossfit gym, he loves it.
His daughter make s him laugh like no one else
He drinks protein shake in the morning.
His usual diet: protein shake, bananas, egg whites, protein powder, salad greens.
Scott Foley: Quotes
One of the hardest things to figure out in life is what your calling is, and what truly makes you happy
I've always wanted to be a working actor, I work long hours, it's amazing, I get to kiss Keri Russell, and that isn't too bad.
I have a feeling I may be one of the most emotional people,
You forget that for every Friends, there's a Joey. For every Friends, there's 1,000 other comedies that never made it past a pilot
I have a much drier sense of humor than people think
I'm a blusher. And it's something that happens to me regularly
I first felt like a grown up when I was driving my second child back from maternity hospital, I realized I have a full family, and I can't drive the way I used to drive before.
So, avocado toast. When did this become a thing?