Biography
Jyothi Surekha Vennam is an Arjuna Award winning (highest award for sports personalities) Indian female Archer born on 3rd July 1996 in Vijayawada, Andhra Pradesh to Vennam Surendran Kumar(father)- a former Kabaddi player now a veterinary doctor (originally from Nadagally, Chekuppally settled in Vijayawada) & wife Sri Durga(mother).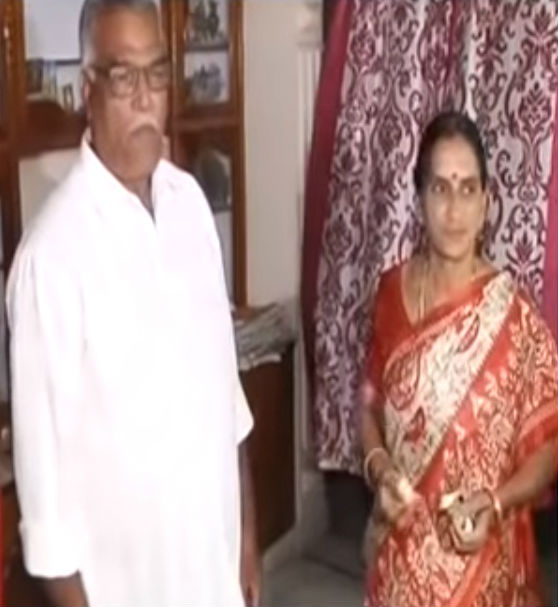 Image: Jyothi Surekha Vennam's parents: Vennam Surendran Kumar(father) & sri Durga(Mother)
Jyothi Surekha Vennam Interesting Facts
Beginning: Her interest in Archery started in 2007, she started participating in international competitions since 2011.
She trains at the Volga Archery Academy (Vijayawada).
She became popular at the age of 13 by winning 5 medals at the Mexican Grand Prix archery competition.
She has been a Sub-junior, Junior, National level champion in India by the age of 16.
She won 3 out of 3 gold medals in the National competitions establishing herself as a real challenger in 2012.
Limca Book of records: When she was just a 4 year old girl she crossed the Krishna river 3 times in the duration of 3:06.20, setting up the National record. She later gave up swimming and took archery professionally. Since breathing techniques are helpful in Archery, experts guess her expertise in swimming has helped her in archery.
Career Goal: She wants to win a gold medal at the Olympics.
Asian Games: She was part of the Indian women compound archery team that won bronze at the 2014 Asian Games.
Asian Archery Championships: She won individual gold at the 2015 Asian Archery Competition held at Bangkok. Also won silver at the competition in the team's competition.
She shoots arrows to an average score of 9.46, which is pretty good by the international standards.
Her highest World Archery Compund women Career rank is 4.
Arjuna Award: She was given Arjuna award, India's highest sporting award in 2017, She was the youngest South Indian to receive the award.
Andhra Pradesh Chief minister Chandra Babu Naidu gave her a prize amount of 1 crore along with a housing site.
Photos/ Pictures