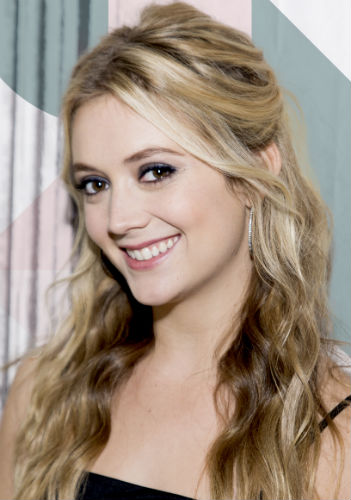 Billie Lourd
| | |
| --- | --- |
| Date Of Birth | July 17, 1992 |
| Age | 30 years 6 months 22 days |
| Day of Birth | Friday |
| Place Of Birth | Los Angeles, California, United States |
| Zodiac Sign | Cancer |
| Profession | Actress |
| Nickname | Billy |
| Full Name | Billie Catherine Lourd |
Personal Information
Religions
Christianity , Judaism (From grandmother's side)
Languages
French , English
Star Sign
Cancer
Nationality
American
Ethnicity
Caucasian
Complexion
White

Body Features & Measurements
Height

155 CM


5 Feet 1 Inches
Eye color
light brown
Hair color
light brown
Weight

53 KG


117 lbs

Shoe Size
6.5 (U.S)
Dress Size
4
Figure Measurements
33-26-34
Figure Type
Rectangle
Body Type
Slim
Bra Size
32A
Family Information
Father
Bryan William Lourd (Talent Agent; born on November 5, 1960)
Mother
Carrie Frances Fisher (Actress; born October 21, 1956 death December 27, 2016; died of a heart attack)
Cousins
True Harlow (born 2006; Daughter of Joely Fisher & Christopher Duddy)
Wilder Thames (Son of Tricia Leigh Fisher & Byron Thames)
Skylar Grace (born 2001; Daughter of Joely Fisher & Christopher Duddy)
Holden Chabot (Son of Tricia Leigh Fisher)
Olivia Luna (adopted by Joely Fisher)
Uncles
Blaine Lourd (Paternal; investment adviser by profession)
Christopher Duddy (cinematographer; husband of Joely Fisher)
Todd Fisher (Maternal; Actor & Producer; born on February 24, 1958)
Grandfathers
Eddie Fisher (Maternal; Singer; born in August 10, 1928 died in September 22, 2010)
Harvey H. Lourd, Jr (Paternal)
Grandmothers
Debbie Reynolds (Maternal; Actress; born April 1, 1932- died on December 28, 2016; died of stroke)
Sherion Lourd (Paternal)
Aunts
Tricia Leigh Fisher (Maternal; Carrie's step sister; born on December 26, 1968)
Catherine Hickland (Actress; wife of Todd Fisher)
Joely Fisher (Maternal; Carrie's step sister)
Great Grandfather
Raymond Francis Reynolds (Debbie Reynolds' father)
Stepfather
Bruce Bozzi (her father Bryan married Bruce in 2016)
Stepsister
Ava Bozzi (Paternal; daughter of Bruce Bozzi)
Great-grandmother
Maxene Reynolds (Debbie Reynolds' mother)
Godfather
Bruce Wagner (American Novelist)
Stepgrandmothers
Terry Richard (She was married to Eddie Fisher from 1975-1976)
Connie Stevens (She was married to Eddie Fisher from 1967-1969)
Betty Lin (She was married to Eddie Fisher from 1993-2001)
Elizabeth Taylor (She was married to Eddie Fisher from 1959-1964)
Godmother
Meryl Streep (Academy award winning Actress)

Education Qualifications
Education (Graduation)
Degree in Religion & Psychology (New York University)
Alma Mater

New York University

Love, Romance, Marriage
Boyfriend
Taylor Lautner (Scream Queens co-star; broke up in 2017)
Career Information
Years Active
2015-
Favorites, Hobbies, Likes/ Dislikes
Hobby
kayaking
Favorite Foods
Sushi
Fried chicken
Burgers
Favorite Movie
Star Wars
Favorite Destinations
New Orleans
Big Sur
Favorite Dress
Fiorentini + Baker boots
Favorite Song
What a Time to Be Alive (by Drake and Future)
Favorite Books
The Bell Jar (Sylvia Plath)
Girl, Interrupted (Susanna Kaysen)
Cut (Patricia McCormick)
Favorite Drink
Lychee Martini
Favorite Cuisine
Caribbean
Favorite Music Band
Drake and Future
Favorite Brands
Bobbi Brown (for foundations)
Fendi (For bags)
Esthetic Underground
Gucci (For bags & apparels)
Urban Decay (Eye shadows)
Dior
Favorite Restaurants
Traif, New York
Gjusta Bakery, Los Angeles
Cafe Colette, New York
Cha Cha Chicken, Los Angeles
Social Networks, Web links
Facebook Profile
Billie Lourd Facebook Profile
Twitter Profile
Billie Lourd Twitter Profile
Instagram Profile
Billie Lourd Instagram Profile
Contact
Address

777 Lucky Street, Los Angeles, California

More Information
Net worth
$25 million (Her own + Mother's inheritance)
Biography
Billie Lourd is an American TV & Movie actress.
Childhood, Family, Personal Life
Billie Lourd was born on 17th July 1992 in Los Angeles, California to Bryan Lourd(Father) a talent agent & Carrie Fisher(Mother) an actress by profession.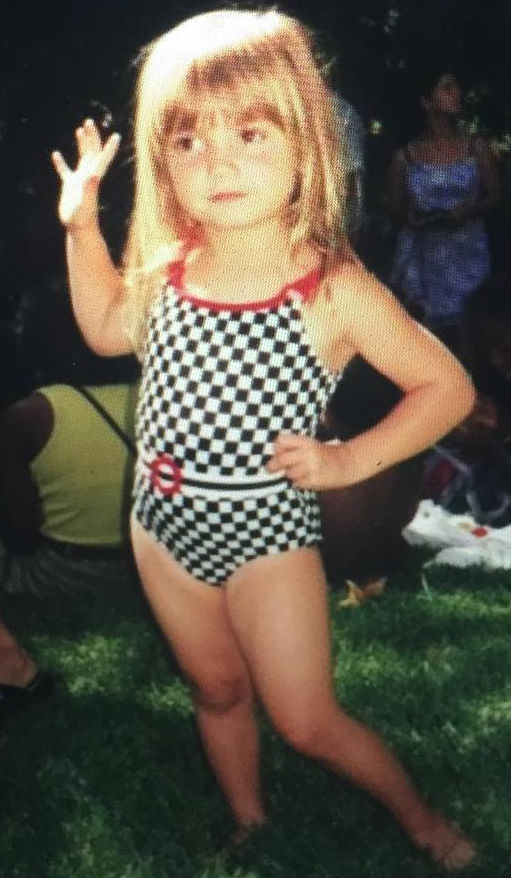 Image: Billie Lourd Childhood photo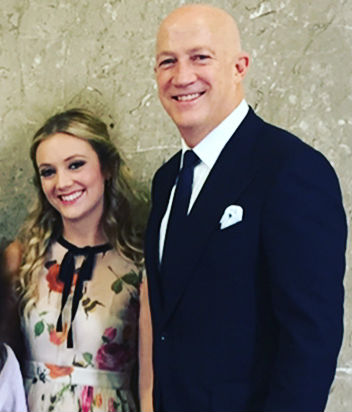 Image: Billie Lourd With her father Bryan Lourd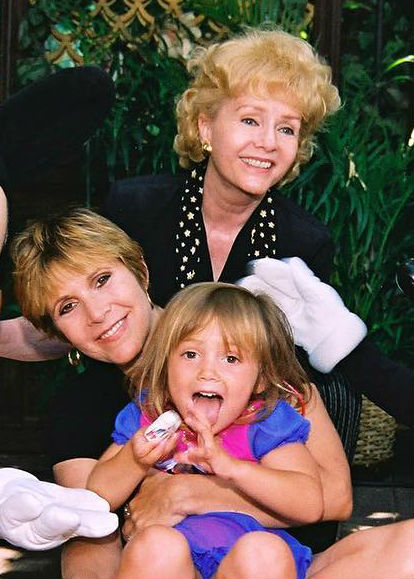 Image: Billie Lourd Childhood: With Mother Carrie Fisher & Grandmother Debbie Reynolds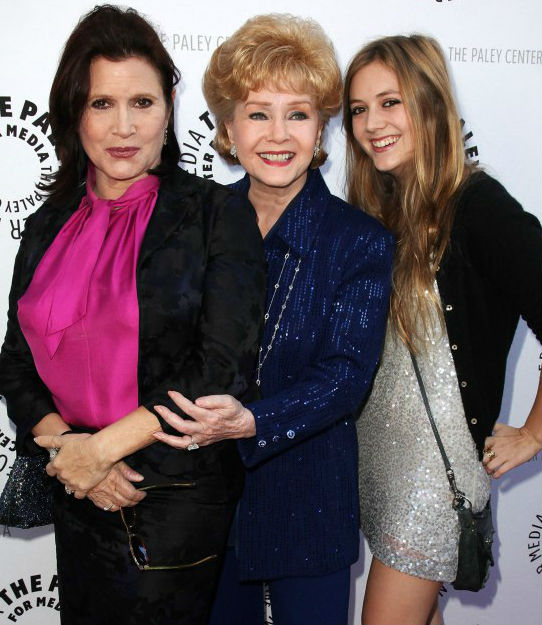 Image: 3 generations of acting: Billie Lourd, Mother Carrie Fisher, Grandmother Debbie Reynolds
Billie was born in a family of artists, from her mother's side she is a 3rd generation actress. Her mother Carrie Fisher is a popular actress and her mother Debbie Reynolds(of 'Singing in the Rain' fame) was one of the top actresses of yester years of Hollywood.
Career
Billie Lourd made her debut in movie Star Wars: The Force Awakens(2015) and aalso appears in Star Wars: The Last Jedi(2017) in the role of Kaydel Ko Connix. Her mother Carrie Fisher also has a role in the movie. She has also appeared in Billionaire Boys Club(2017).
She has had main roles in TV series such as Scream Queens(2015-16), American Horror Story: Cult(2017), Rise of the Teenage Mutant Ninja Turtles(2018)
Billie Lourd Interesting Facts & Trivia
Billie appeared on The Ellen Show in 2017, Ellen has known Billie since she was a little kid.
Sudden Death of the most influential women in her life: Billie's mother Carrie died on 27th December 2016, her grandmother Debbie Reynolds died the next day on 28th, thus leaving sudden gap in her life filled by these two influential women.
Parents Oppose: Both her parents are in the film industry, but initially opposed Billie's desire to become an actress. In fact her grandmother Debbie Reynolds literally tried to scare Billie out of acting by making Billie read the diary written in Debbie's youth where she had to wear wigs & have her eye brows plucked and face other difficulties.
Grandma's Obsession: Her grandmother Debbie Reynolds disliked people calling Billie as 'Carrie Fisher's daughter' she preferred people called her 'Debbie Reynolds's granddaughter'
First Audition: She got her first acting role while she was watching her mother acting live on sets, director impressed by her coolness asked her to audition, her mother too was surprised by Billie's ease.
Naked Show: For the birthday of her parents she would force her mother to dance in front of the audience( little bit of stripping involved), it became a family tradition.
She has remarkable facial resemblance to her mother Carrie Fisher.
Acting together with Mom: Billie made her debut in Star Wars: The Force Awakens(2015) where her mother Carrie was the princess Leia. Billie and Carrie did not talk much on sets so that no one would know they were related, Billie would call her Carrie instead of Mom.
Tribute to her mother: Billie wore ear buns in the Scream Queens (2015) TV series imitating her mother in Star Wars movies.
Ancestry: She is of English, French, German, Irish, Russian, Scottish, Welsh descent.
In the biographical novel The Best Awful, written by her mother Carrie Fisher Billie is referred to by the name 'Honey'.
Fear of horror movies: She is a 'scaredy-cat' in her own words, she watches Horror movies usually only in the morning, she needs lights to be on and doors to be closed for her to watch horror movies.
She watched Star Wars when she was 7 years old, she wasn't impressed back then.
Her mother named her Billie because she did not want her child to feel she had to limit herself to expected ways, she raised Billie in almost gender neutral environment.
She ate Key Lime Pie & Pork Sandwich all her life as a kid, like most southerners do.
Her parents allowed her to take acting classes on the promise that she would take up a non acting major in the university.
Billie feels female directors can be very useful to artists as it would help the director assess the emotional state of an artist better.
Her father Bryan Lourd came out as a gay later.
She has a pet dog named 'Tina'
She helped collect funds & blood for the victims of Las Vegas Shooting(2017)
Billie is a humorous person. Her speeches for her mother & grandmother very fun, she has an instagram username- PraiseTheLourd.
She is a foodie, she loves food.
She supported Democratic party in 2016 elections
Billy inherited her mother's Beverly Hills home, she has decided to keep it to honor her mother.
Charity: Billy sold many of her mother's collections and other items, donated the money to couple of charities.
Her mother treated Billie like an adult all her life, she would talk to her like two grownups would do.
Apart from acting she is also interested in Improvisational theatre & Music.
She feels she would have liked to be a travel agent, if that was still a job.
Her fitness routine involves: Abs exercises, Yoga, talking her dogs to walk.