Biography
Paul Teutul Sr. is an American businessman and the founder of the custom motorcycle manufacturers- Orange County Choppers, reality tv series American Chopper is based on the Orange County Choppers.
Paul Teutul Sr. was born on May 1st, 1949 in Yonkers, New York, United States to Paul Teutul(father). Paul grew up in Pearl River, New York.
Paul Teutul Sr. Children: Paul has 4 children, 3 sons and a daughter, they are:
Paul Michael Teutul (born in 1974)
Michael Joseph Teutul (born in 1978)
Cristin Teutul
Daniel Teutul
He has 6 grandchildren (as of 2018) through his children.
Paul Teutul Sr. Facts & Trivia
American Chopper: An American reality TV series aired on Discovery Channel produced by Pilgrim Films & Television. It is based on the business of Paul Teutul Sr. and Jr. It focuses on the contrasting styles of father and son. The show has been aired on TLC as well. The show covered the verbal spat between father and son and the resulting split. The show morphed into other series namely American Chopper: Senior vs. Junior., The Chopper Live: The Revenge, Orange County Choppers.
Orange County Choppers (OCC): Paul founded the motorcycle manufacturing company in 1999 at town of Newburgh, Orange County, New York. "True Blue" was the first bike of the company which made debut at the 1999 Daytona Biketoberfest. Rick Petko, Jason Pohl, Paul Teutul Jr., Vincent DiMartino, Cody Connelly, Jim Quinnare the key personalities associated with the company in the past and the present. OCC has built customized bikes for celebrities such as- Bill Murray, Billy Joel, Donald Trump, Jay Leno, Michael Strahan, Muhammad Ali, Russell Crowe, Shaquille O'Neal, Will Smith
MotoCoaster: Motocoaster is a motorbike themed roller coaster built at Darien Lake and opened in May 2008 by the Orange County Choppers. The theme park is situated near Sarien Square park.
Dispute with son: Paul and his son junior (aka paulie) had a fight on the job, it was related to Paul junior coming late for the work, the spat resulted in the split of the company between father and son. Many funny internet memes were posted on internet after the infamous incident.
TV Shows: Apart from shows which were based on Orange County Choppers, Paul has also appeared in other shows such as:

Bonnie Hunt Show
Celebrity Family Feud
David Letterman show (11 times)
Dr. Phil Show
Fox and Friends
Good Morning America
Jay Leno show/ Tonight Show
Jimmy Fallon Show
Jimmy Kimmel show
Larry King Live
Martha Stewart Show
NYSE Opening Bell
Regis & Kelly Morning Show
The Apprentice
The Big Idea/ Donny Deutsch
The Late Show/ Craig Ferguson
The View
Tony Danza Show
Wendy Williams Show

Commercials: Paul has appeared in commercials of

Super Bowl
HP Dr. Pepper
Black Flag
General Motors
7-11 Big Gulp

Charities: Paul has been associated with various charity activities such as:

Boys and Girls Club of America: a national organization which provide after school programs for young people, thus building the future of america.
The Hudson Valley SPCA: an animal sanctuary dedicated to rescuing & sheltering of homeless animals.
Make-A-Wish: An organization which provides the children with critical illness to live their dreams for the short period of life they have.
St Jude's Children's Hospital: A children's hospital which does research and treatment of kids with cancer and other terminal illnesses
Mariano Rivera Foundation: A foundation focused on building young lives, educating the youth especially for those from underprivileged socio-economic backgrounds
Fill-A-Need Foundation
Fallen Heroes
Airlift Command
Global Humanitarian
Wounded Warriors
Christopher Reeve Foundation

Wild Hogs(2007): Paul appears in the 2007 biker comedy movie starring Tim Allen, John Travolta, Martin Lawrence. Ray Liotta's bike in the movie was an Orange County Choppers bike.
Pets: He had a bull Mastiff pet dog named Miley, he has a pig named peaches and a little dog named Lenny. Dozer, Dallas among other pets.
He played volleyball in the fundraiser for Will McCue
Tattoo: Has a "Orange County Choppers" tattoo on his right arm, with the logo.
He supported Donalad Trump in 2016
He sailed with the United states Merchant Marines during the war, he is very supportive of the armed forces.
Orange County Choppers: The Tale of the Teutuls- A book by Paul with Junior, Michael, Keith Zimmerman, Kent Zimmerman
American Chopper vs. Trading Spaces: Paul came 3rd in the special World poker tour
Controversy: Thomas Derbyshire, the business partner of American Chopper sued Paul for millions
The Ride of a Lifetime: Paul released his book "The Ride of a Lifetime" in 2009
He was in the steel business for 26 years before getting into bikes, which were always his passion.
He has a tattoo of sun/ sunshine on his chest, Sunshine is the first bike he bought.
Paul became sober on 7th January 1985, he has been sober since then. He used to be a regular Whiskey drinker and had in fact become a close friend of the bar owner. He was a "diligent" cocaine taker as well, he did not want to lose his business and thus went to a rehabilitation center.
Paul has stood with the principle of not supporting alcohol, cigarettes and nudity.
POW is his favorite bike, he is from the Vietnam war era and remembers how the bike made those war veterans who did not get what they deserve feel about the bike.
He is a neat freak, he likes discipline and hard work.
About his son Danny "He is me, he is an aggressive go-getter, self-efficient & self-reliant"
Gym is his favorite place
Personal quality that he most admires in other people- Honesty.
Paul Teutul Sr. Death from cancer: There were rumors backi in 2012 about his death from cancer, as of 2018 he is alive kicking.
Paul Teutul Sr. Quotes
The thing I like most about riding and fishing u can get away from the every stress need to do more often
Our flag does not fly high because the wind blows it; it flies with the last breath of every man or woman who died protecting it.
I think that one of the things that are missing in life today is integrity
There should be a law against Renegade reporters
I think people relate to me differently than most celebrities because they think that I don't really consider myself a celebrity
Being successful, being a celebrity.. it's really not all about money. I think it's about making a difference in people's lives.
My story is absolutely the story of the American dream, I had no background, no role models, no support, I taught myself everything.
The thing I have learnt in life is that you got to be diversified and you got to be able to do whatever it is that you have to do.
If you believe in what you're doing, then nothing stops you.
It is important that you know you have choices in life, when you are doing alcohol & drugs, you don't believe you have choices. Once I broke that in 1985, I learned that I did have choices.
Your past does not dictate your destiny
People recognize toughness in me and the grizzly type of person, they also recognize the teddy bear side too.
I think every father wants to be able to do something with their sons and have them to be part of their life
Your kids are your kids no matter what, you don't necessarily have to like them, you do love them, you know.
My idea of fun at work is yelling at people.
Paul Teutul Sr.: Photos, Pictures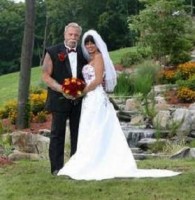 Paul Teutul Sr. & Beth Dillon wedding

Paul Teutul's daughter Cristin Teutul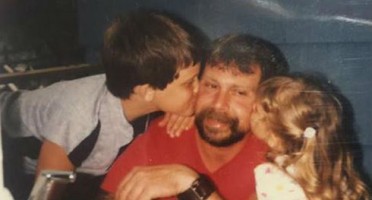 Paul Teutul Sr. with children: Dan and Cristin Teutul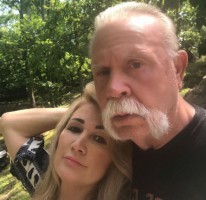 Paul Teutul Sr. with Girlfriend Joan Bulger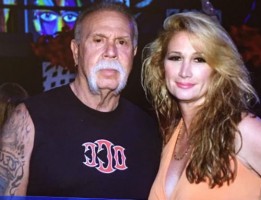 Paul Teutul Sr. with Girlfriend Joan Bulger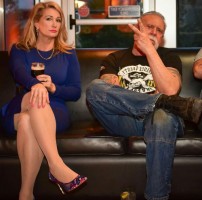 Paul Teutul Sr. with Girlfriend Joan Bulger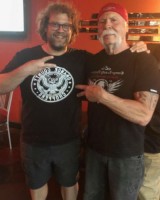 Paul Teutul Sr. with son Michael Teutul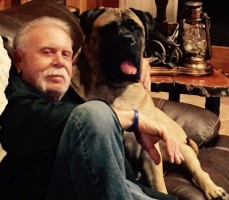 Paul Teutul Sr with his pet dog Miley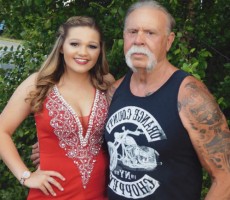 Paul Teutul Sr with stepdaughter Sammy Kay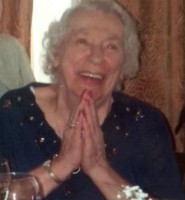 Paul Teutul's stepmom Helen Teutul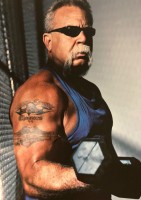 Paul Teutul Sr's tattoo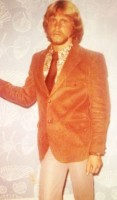 Young Paul Teutul Sr