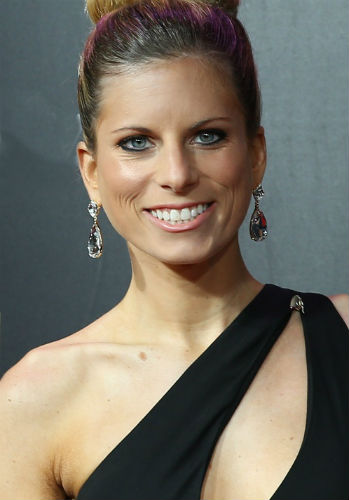 Ashton Meem
Date Of Birth
September 6, 1987
Age
36 years 0 months 19 days
Day of Birth
Sunday
Place Of Birth
Richmond, Virginia, United States
Zodiac Sign
Virgo
Professions

Businesswoman

,

Event Planner

Birth Name
Ashton Langhorne Meem
Other Names

Ashton Wilson

,

Ashton Meem Wilson
Personal Information
Residence

Richmond, Virginia, United States

Religion
Christianity
Language
English
Nationality
American
Ethnicity
Caucasian
Complexion
White

Body Features & Measurements
Height

180 CM


5 Feet 11 Inches
Eye color
Brown
Hair color
Blonde
Weight

53 KG


117 lbs

Shoe Size
6 (US)
Figure Measurements
34-25-35
Figure Type
Hourglass
Body Type
Slim
Family Information
Father
Lang Meem (Insurance specialist)
Mother
Molly Meem (Works in finanes)
Cousins
Lia Gayle
John Cole Gayle
Uncles
Peter Botts Meem (Paternal; died young in 1980)
John Gayle
Aunt
Lora Lenhart Gayle
Relatives
Baird Meem Anderson
Halsey Meem
Godmother
Linda Nopper

Education Qualifications
Education (Graduation)
Bachelor of Arts (B.A. in Communications)
Education (High School)
St. Catherine's High School
Alma Mater

University of Georgia




North Carolina State University

Love, Romance, Marriage
Husband
Russell Wilson (Ex; (married)2012-2014(divorced))
Career Information
Years Active
2008-
Favorites, Hobbies, Likes/ Dislikes
Favorite Singer
Michael Jackson
Favorite Sport
Football (American)
Favorite Song
Remember The Time (Michael Jackson)
Likes
Tower of Power (Music band)
Veggie Breakfast Sandwhich (Starbucks)
Same Love (Song by Macklemore & Ryan Lewis)
Freddie Jackson (Singer)
Liam Neeson (Actor)
Come Get To This (Song)
Marvin Sapp (Singer)
Till My Baby Comes Home (song)
You Ought to be Having Fun (Song)
Taken 2 (Movie)
Never Would Have Made It
Jam Tonight (Song)
Luther Vandross (Singer)
Marvin Gaye (Singer)
Dislikes
Bacon
Gouda
Egg
Favorite Sports Team
Seattle Seahawks
Social Networks, Web links
Facebook Profile
Ashton Meem Facebook Profile
Twitter Profile
Ashton Meem Twitter Profile
Instagram Profile
Ashton Meem Instagram Profile
More Information
Net worth

$1 Million- $5 Million
Biography
Ashton Meem is an Advertising Operations Assistant, event planner, marketing person. She was previously married to American footballer Russell Wilson from 2012-2014
Childhood- Family
Ashton Meem was born on the 6th of September 1987 in Richmond, Virginia, United States of America to Lang Meem(father)- an insurance specialist (retired civil engineer) & Molly Meem(mother). She is the only child of her parents.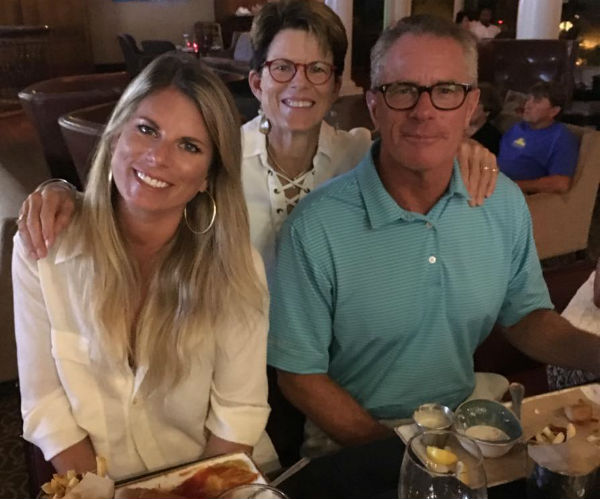 Image: Ashton Meem with her parents- Lang Meem(father) & Molly Meem(Mother)
Education:
St. Catherine's High School: Ashton studied at the High School which is about 5 km away from Richmond.
University of Georgia: Ashton went to University of Georgia after her High School in Richmond and studied there till 2009
North Carolina State University: Ashton changed to North Carolina State University in 2009 to be with her boyfriend Russell, she graduated with a degree in Communications (B.A) in 2010
Marriage
Ashton Meem & Russell Wilson
Ashton & Russell had been High School sweethearts. Ashton was studying at the St. Catherine's High School while Russell was studying at Collegiate School. They first met each other in High School in 2006, they were aware of each other, but it wasn't until the summer party that they started seeing each other. Russell was attending Collegiate School at the time, it was just a few miles from her school.
Engagement: Ashton & Russell kept their relationship alive over long-distance when Ashton went to the University of Georgia, Later she changed to North Carolina State to be with Russell who was studying there. After their graduation, Russell lead Ashton blindfolded to a presidential suite in the Umstead Hotel & Spa in Cary, N.C, Russell proposed to Ashton with an 8-carat diamond ring, she said "YES". Ashton & Russell got engaged in August 2010.
Wedding: Ashton and Russell got married on 14th January 2012 at the St. Stephen's Episcopal Church (ceremony) & Country Club (Virginia) (reception) with friends and family around. Ashton wore a gown from J. crew Bridal. Russell wore a designer suit. 9 groomsmen and 9 bridesmaids were a specialty. Big Swing & the Ballroom Blasters provided music. The wedding was officiated by Rev. Louise Blanchard and attended by about 300 guests. The couple had an exciting first two years. Ashton was cheered in all Russell's games, Russell eventually won the Superbowl as well. Ashton was Russell's senior by a year.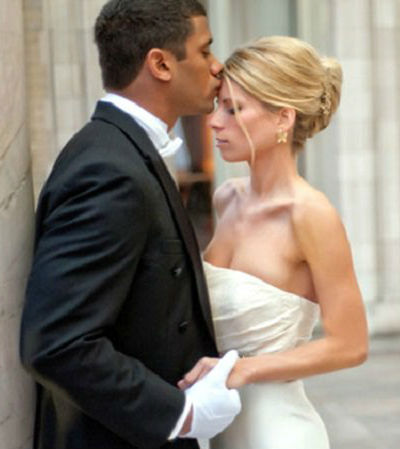 Image: Ashton Meem & Russell Wilson wedding
Breakup: After 2 years of marriage Ashton & Russell split up in April 2014, Russell, in the information released through his press team shared his pain of divorcing a lifelong girlfriend, however, the reason behind the divorce wasn't disclosed. The couple sought divorce soon ending their 8-year relationship from 2006-2014. Ashton hasn't publicly shared her side of the story yet. She has kept mum.
In a statement to the Seattle Times, Russell said:
"I have made the difficult decision to file for divorce, Clearly, decisions like these don't come easy. Ashton and I respectfully ask for prayers, understanding, and privacy during this difficult time. Moving forward, I will have no further comment on this personal matter."
Affair rumors: There were rumors that Ashton was having an affair with Golden Tate, Seahawks receiver. Golden Tate clarified that he was unnecessarily dragged into their personal issue:
"I did not have an affair with Russell Wilson's wife, nor did I have anything to do with his divorce, That is laughable for anyone who knows us... rumors about me were unfounded, damaging to my reputation, and an attack on my character. Anyone who circulated that rumor was just plain irresponsible"
Ashton is still good friends with Golden Tate's wife Elise Pollard (which certainly makes one doubt the veracity of the rumors)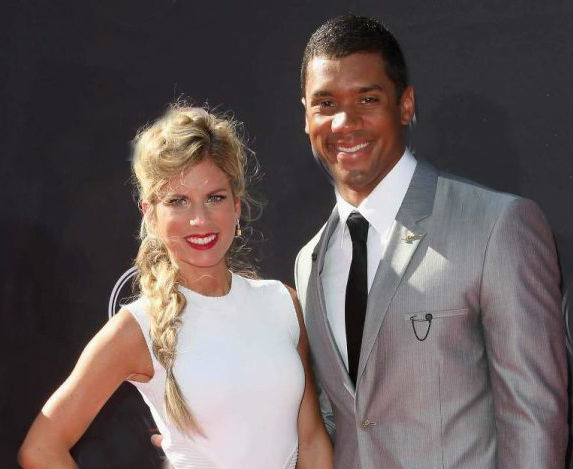 [Ashton Meem & Russell Wilson]
Ashton Meem on Ciara's engagement to Russell- After the news of the engagement of her Ex Russell with singer Ciara, Ashton had changed her twitter profile picture to one where her own 5-carat diamond engagement ring was clearly visible
Russell Wilson is now married to singer Ciara, the two had been together since 2015 White House state dinner, got engaged in 2016 and got married in 2016 at Peckforton Castle in Cheshire, England. Russell and Ciara have a daughter together named Sienna Princess Wilson, Ciara has a son named Future Zahir Wilburn from her past relationship.
Interesting Facts and Trivia
Pet Adoption supporter: She is a dog-lover, she supports and promotes dog adoptions. She has raised concerns against cruelty against animals.
Ashton had a pet named Tigger while growing up. She has a pet dog named Queen
Religion: She is a devoted Christian.
Seafood: She loves seafood, she is a food enthusiast, she likes to interact with the chef.
Social media presence: Ashton has some following on both Twitter and Instagram, but she keeps her profile only open to her friends and family. Her Facebook profile hasn't been updated in a long time.
Shaded during 2020 NFL draft
ESPN analyst Emmanuel Acho tweeted comparing photos of Ashton Meem screaming with Russell and the photo of Ciara and Russell. The tweet read "It's not where you start, it's where you finish."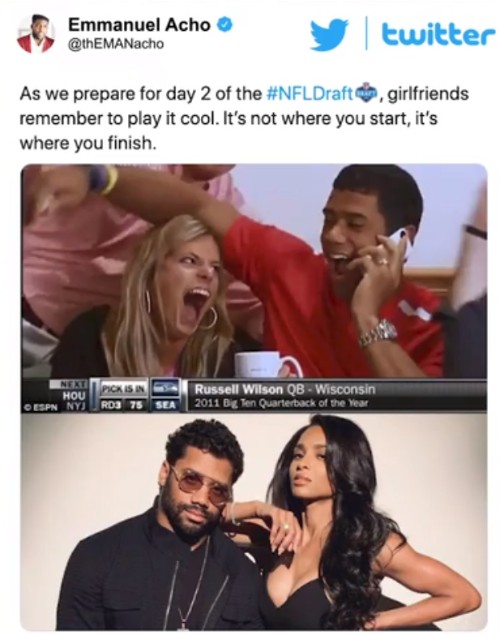 [Emmanuel Acho tweet during 2020 NFL draft]
Some took it as a joke, some were critical of the tweet. After some opposition from the Twitterati, Emmanuel eventually deleted the tweet.
Career
First Job: Ashton's first job was as a media marketing intern at Lewis Media Partners in the year 2008
Ashton has worked as a marketing intern to Art dealers
Morton Consulting LLC: Ashton has worked at the Morton Consulting LLC as an Account Executive.
American Family Insurance: Ashton works with American Family Insurance Company.
Event planning: Ashton had planned her own wedding, she intends to start a boutique event planning company
Quotes
Thank You, Veterans & Troops! Words cannot explain how blessed our lives are because of your service
If you want to see an increase in your life you must Honor the Authority over your life
101Dalmations would be my life.
I wish I could adopt a dog every day. Animals bring such happiness to my life
I'm a sucker for a Sunrise