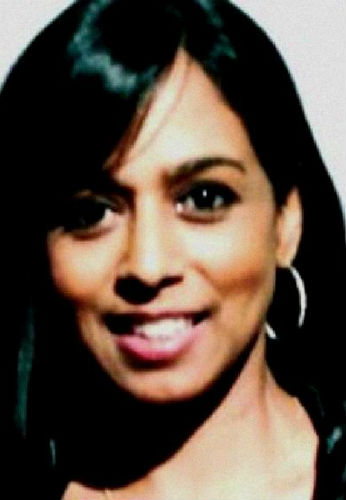 Maya Harris
Date Of Birth
January 30, 1967
Age
56 years 7 months 26 days
Day of Birth
Monday
Place Of Birth
Champaign-Urbana, Illinois, United States
Zodiac Sign
Aquarius
Professions

Political Analyst

,

TV Commentator

,

Lawyer

Full Name

Maya Lakshmi Harris
Personal Information
Residence

New York, United States

Religions
Hinduism , Christianity
Language
English
Nationality
American
Ethnicity
Multiracial
Complexion
Brown

Body Features & Measurements
Height

150 CM


4 Feet 11 Inches
Eye color
Brown
Hair color
Brown
Weight

50 KG


110 lbs

Figure Type
Hourglass
Body Type
Slim
Family Information
Father

Donald Harris

Mother
Shyamala Gopalan (1938-2009; Activist & Researcher)
Daughter

Meena Harris

Sister

Kamala Devi Harris

Cousin
Sharada (Maternal)
Uncle
Balachandran Gopalan (Maternal)
Grandfather
P.V. Gopalan (maternal; Indian diplomat)
Brother In-Law
Douglas Emhoff (married Kamala in 2004)
Grandmother
Rajam Gopalan (maternal)
Aunts
Mahalakshmi Gopalan (Maternal)
Sarala Gopalan (Maternal)
Father In-Law
Franklin West
Mother In-Law
Peggy West
Sisters In-Law
Pamela West
Patricia West

Education Qualifications
Education (Graduation)
Bachelor of Arts (University of California, Berkeley)
Alma Mater

University of California, Berkeley




Stanford University


Lincoln Law School (San Jose)
Love, Romance, Marriage
Husband
Tony West (Lawyer; married in)
More Information
Inspirations
Charles Hamilton Houston (Lawyer)
Constance Baker Motley (Lawyer)
Thurgood Marshall (Lawyer)
Political party
Democratic Party
Net worth

$500K
Biography
Maya Harris is an American lawyer, activist, TV commentator & a political analyst. She is the sister of 2020 Presidential candidacy aspirant Kamala Harris.
Maya Harris was born as Maya Harris on January 30th 1967 in Champaign-Urbana, Illinois, United States to Shyamala Gopalan(Mother)- a civil rights activist and a cancer researcher of Indian origin & Donald Harris (father)- Stanford University economics professor.
She was brought up in USA (San Francisco Bay Area) & Canada (Montreal, Quebec). Maya and Kamala grew up with their mother and were very close to her, their father was involved in the process as well. Kamala and Maya credit their mother for shaping their lives.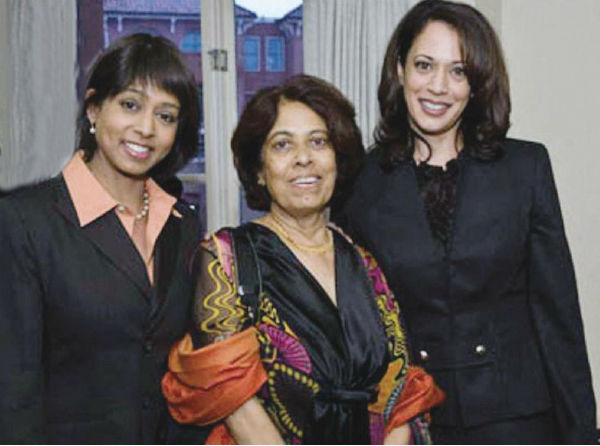 Image: Maya Harris & Kamala Harris with mother Shyamala Gopalan
Education:
Bachelor of arts: Maya attended University of California, Berkeley for her Graduation degree
Law School: she went to Lincoln Law School of San Jose to study law.
Juris Doctor (J.D): She also graduated from Stanford University in law.
Maya Harris & Tony West:
Maya is married to Tony West, a lawyer by profession, her classmate at the Stanford University (class of 1992). Tony is the general counsel of Uber and was a senior official in the United States Department of Justice.
Maya has a daughter named Meena Harris, She is a Stanford graduate and a law graduate from Harvard Law School. She works as an associate at a law firm in Washington. (Meena as a 4 year old girl was instrumental in Maya meeting Tony, she was playing hide and seek, met and befriended Tony before her mom)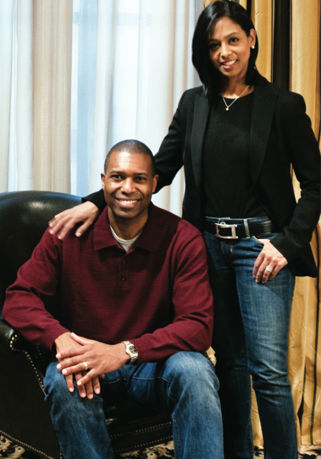 Image: Maya Harris with husband Tony West
Maya Harris Interesting Facts & Trivia
Mother: Maya's mother was an Activist, Cancer Researcher, Teacher of Indian origin (her father was an Indian diplomat) , she was involved with the civil rights movement of 1960s, she passed away on 11th February 2009, she had been suffering from colon cancer.
Ethnicity: Maya's mother is from Besant Nagar, Chennai, south India. Her father Donald is a Jamaican of African ancestry. Maya is of Multiracial ethnicity.
Sister: Maya's sister Kamala Harris is older to Maya by 3 years, the sisters have grown up close.
Religion: Both Kamala and Maya were brought up with both Hindu Religion (her mother's faith) and Baptist (christian) faith (Father's). They visited both Hindu temple and Black baptist church. Maya and her sister Kamala were part of the Baptist choir in their church.
Maya Lakshmi Harris: 'Maya' the given first name means 'illusion', her middle name 'Lakshmi' is from the Hindu/ Indian goddess of wealth.
When she was young she used to go to chennai once every 2 or 3 years with her family to visit her mother's family in Chennai.
Early advocacy: Maya at age 8 with her sister Kamala convinced their apartment building managers to allow children to use the unused courtyard for playing
Teenage Pregnancy: Maya gave birth to her daughter Meena when she was just 17.
Law Clerk: In her early days of career, Maya worked as the law clerk for the district judge James Ware.
Jackson Tuffs Cole & Black, LLP: Maya joined the law firm 'Jackson Tuffs Cole & Black, LLP' in 1994, she learned about civil & criminal litigation there
Hillary Clinton's Senior political advisor: Maya was one of the 3 senior policy advisor of Hillary Clinton in the 2016 presidential campaign.
Center for American Progress (CAP): Maya was a senior fellow at the public policy research & advocacy organization with its headquarters in Washington, D.C which works to present liberal values
Law professor: Maya has worked as a law professor in various prestigious universities like:

University of San Francisco School of Law
New College of California School of Law
Lincoln Law School of San Jose

Young Lawyer of the Year Award: Maya was honored with 'Junius W. Williams Young Lawyer of the Year Award' in 1997 by the Young Lawyers Division of the National Bar Association
Top 20 Up & Coming Lawyers Under 40: In 1998 Maya was listed as one of the Top 20 youngers of the year by San Francisco Daily Journal.
Ford Foundation: Maya has worked as the vice-president of the foundation which works to advance human welfare. She worked on the topics- Democracy, Justice & Rights. She worked to spread awareness on issues of child brides.
American Civil Liberties Union (ACLU): Maya has worked as the Executive Director on the nonprofit organization whose motive is to "Defend & preserve individual rights & liberties". She worked in the North Carolina office.
Maya oftens appears on MSNBC network as a political analyst.
PolicyLink: Maya has worked as a senior associate at Policylink, a research and action institute which works for social and economic equity.
Kamala Harris for the people: Maya is very close to her sister Kamala, Maya is the chairwoman of her sister's 2020 presidential campaign
East Palo Alto Community Law Project: Maya has served as the coordinator in the project, she worked on Domestic violence and student related issues
Fostering Accountable Community Centered Policing: Maya wrote an essay on the subject, it was published in the book 'The Covenant with Black America'
Maya, inspired by her mother's work in science, wanted to study science at college, she later changed her major to law. She saw law as a wonderful tool to change the world.
Youngest Dean: Maya was the youngest dean of a law school in the history of United States at the time
Bobby Kennedy: Maya is often compared with Bobby Kennedy for being the right hand of her presidential candidacy seeking sister, she has stood with her sister and has taking full control of the affairs.
The New Jim Crow: Maya edited manuscript of 'The New Jim Crow', a best selling book by Michelle Alexander
Laughter: Maya and Kamala both have explosive heartful laughters.
Pets: Maya had grown up with a hamster, Guinea pig, rabbit and fishes for pets. Whenever Kamala has to throw carrot and lettuce stems away, it reminds them of the pets
Phenomenal Woman: Meena Harris, daughter of Maya is the founder of action campaign "Phenomenal Woman"
She is a very vocal supporter of LGBTQ
Maya Harris Quotes
My mom was an extraordinary force of nature.. Her example and her core values made a very deep impression on me, and my sister
Law is such an awesome tool and influence in shaping the social playing field
You have to believe in the possibility. You have to be relentless and passionate and deeply committed
The road to social justice is incredibly difficult and at times the challenges seemingly insurmountable—yet all the while inspiring
One thing Mommy taught us (her and sister Kamala) is that you have to do what is in front of you well, and the rest will follow
We grew up always being told that you have a responsibility to serve

R

eal, lasting, meaningful progressive change will never just happen by itself. Demography is not destiny … We have to be active participants.