Biography
Kennya Baldwin is an American graphic designer, artist of Brazilian ancestry. She is the wife of Hollywood actor, director & producer Stephen Baldwin. She as appeared in the documentary "Livin It: Unusual Suspects".
She was born to a legendary Bossa Nova musician Eumir Deodato(father) & Mary Ellen Deodato(Mother).
Kennya Baldwin & Stephen Baldwin Marriage
Kennya and actor Stephen Baldwin met in the New York subway in 1987. They got married on the 10th June of 1990. They have two children- Alaia Baldwin (born in 1993) and Hailey Baldwin (born in 1996).
Kennya Baldwin Interesting Facts & Trivia
Ethnicity: Her father Eumir is of Italian, Portuguese & Spanish descent
Father: Kennya's father Eumir Deodato is a very sought after music composer, arranger and a producer. He is particularly popular for the Brazilian music genre Bossa Nova. He is a Grammy Award winner. His other areas of interest included R&N, Jazz, Rock, Latin, Classical among others.
Daughters: Kennya has two daughters, elder daughter Hailey (named after Halley's Comet) is an actress, Alaia is the second daughter. Both the daughters are models. Kennya has homeschooled both her daughters, it helped them travel as a family.
Daughter Alaia is married to Andrew Aronow.
News is that Kennya's daughter Hailey will be marrying Canadian singer Justin Bieber.
Kennya and her husband have a ranch in Tucson, Arizona. They live there occasionally.
Bankruptcy: In 2009 Kennya's husband Stephen filed for bankruptcy protection after Kennya defaulted about $800k in mortgage. They lost their house in Upper Grandview, New York.
Breakthrough Ministry: Kennya and her husband Stephen are born again Christians, they are associated with the Breakthrough Ministry. Kennya was inspired by her Brazilian maid's devotion, her maid took her to the church where Kennya and husband Stephen found their faith again.
Religion: She is believed to read Bible for 45 minutes a day and meditate for 2 hours every day
It is believed that the actor Leonardo DiCaprio once asked her out on a date in the London bar, for which, she asked him to get her husband's permission.
Kennya has stayed away from both social media and limelight successfully.
Her favorite Bible quote is "For God so loved the world he gave his only son so that whoever believed in him shall never die but have eternal life."- John 3:16
She has a pet cat named Tilly.
Kennya Baldwin: Photos, Pictures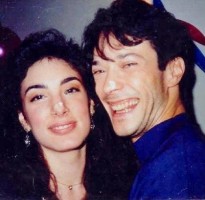 Kennya Baldwin's brother Cassius and his wife Daryn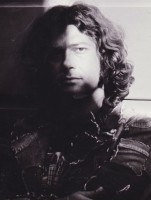 Kennya Baldwin's father Eumir Deodato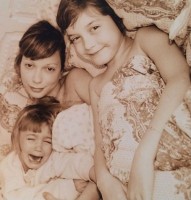 Kennya Baldwin's daughters- Hailey and Alaia Baldwin

Kennya Baldwin's Family: daughters- Hailey, Alaia Baldwin, husband Stephen Baldwin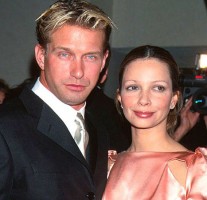 Kennya Baldwin & husband Stephen Baldwin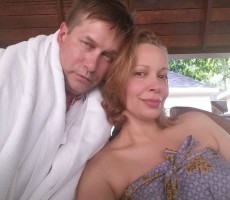 Kennya Baldwin & husband Stephen Baldwin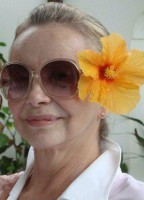 Kennya Baldwin's mother Mary Ellen Deodato