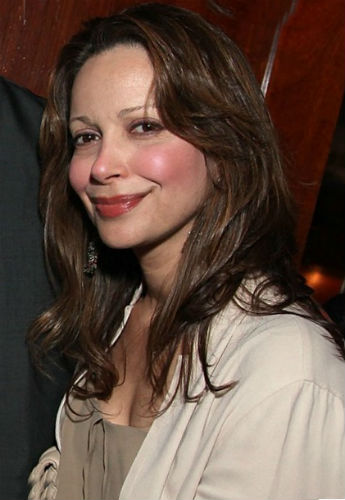 Kennya Baldwin
| | |
| --- | --- |
| Date Of Birth | October 24, 1968 |
| Age | 54 years 11 months 1 days |
| Day of Birth | Thursday |
| Place Of Birth | New York City, New York, United States |
| Zodiac Sign | Scorpio |
| Profession | Graphic Designer |
| Birth Name | Kennya Deodato |
| Other Name | Keenya Baldwin |
Personal Information
Residence

Los Angeles, California, United States

Religion
Christianity
Languages
English , Portuguese
Nationality
American
Ethnicity
Caucasian
Complexion
White
Trademark
Wide Lips

Body Features & Measurements
Height

165 CM


5 Feet 5 Inches
Eye color
Dark Brown
Hair color
Dark Brown
Weight

60 KG


132 lbs

Shoe Size
6.5
Figure Measurements
34-25-35
Figure Type
Hourglass
Body Type
Average
Family Information
Father
Eumir Deodato de Almeida (Brazilian musician)
Mother

Ruth Deodato

Daughters
Hailey Rhode Baldwin (born on January 24, 1993)
Alaia Baldwin (born on November 22, 1996)
Brother

Cassius Deodato

Cousin
Carema
Uncle
João Donato (Paternal; musician)
Nephew
Wyatt Deodato (son of Brother Cassius)
Nieces
Ireland Baldwin
Jessica Arnold ([1])
Brothers In-Law
William Baldwin
Daniel Baldwin
Alec Baldwin
Son In-Law
Andrew Aronow
Aunt
Eneyda Donato (Paternal)
Relative
Nena Greacen Harrington ([1])
Father In-Law
Alexander Rae Baldwin
Mother In-Law
Carol M. Baldwin
Sisters In-Law
Daryn Deodato (Wife of Cassius Deodato)
Jane Sasso
Elizabeth Keuchler

Education Qualifications
Education
Parsons School Of Design
Education(School)
York Preparatory School (New York, class of 1984)
Love, Romance, Marriage
Husband
Stephen Andrew Baldwin (married in 1990)
Favorites, Hobbies, Likes/ Dislikes
Hobby
Travelling
Favorite Drink
Wine
Likes
Cooking
Massage
Social Networks, Web links
Facebook Profile
Kennya Baldwin Facebook Profile
Twitter Profile
Kennya Baldwin Twitter Profile
More Information
Net worth

$500,000
Biography
Kennya Baldwin (pronounced "Keenya") is an American Graphic Designer, Artist of Brazilian ancestry. She is the wife of Hollywood Actor, Director & Producer Stephen Baldwin. She has appeared in the documentary video "Livin It: Unusual Suspects".
She was born in 24th October 1968 in New York City, United States to a legendary Bossa Nova musician Eumir Deodato(father) & his wife Ruth Deodato(Mother). She has a brother named Cassius Deodato.
Education
York Preparatory School: She attended the prep school in New York and graduated in 1984. [11]
Parsons School Of Design: She is a graduate from Parsons, a private Art & Design school located in Greenwich Village, Lower Manhattan, New York City. [11]
Marriage
Kennya Baldwin & Stephen Baldwin
Kennya and Actor Stephen Baldwin (known for movies- "The Usual Suspects, "Born on the Fourth of July", "The Flintstones in Viva Rock Vegas") met in the New York subway in 1987. They got married on the 10th June of 1990 after years of dating. She fondly calls her husband Lingoo Gooling [1]. The Family Lives in New Windsor, New York [2].
The couple celebrated their 25th Anniversary at JW Marriott Malaysia. Her wishes to her husband on the occasion- "Happy 25th anniversary to my precious husband! I pray The Lord give us many more ....You are such a blessing and an inspiration... I am so grateful to have you...God bless you" [9]
They have two daughters- Alaia Baldwin (born in 1993) and Hailey Baldwin (born in 1996).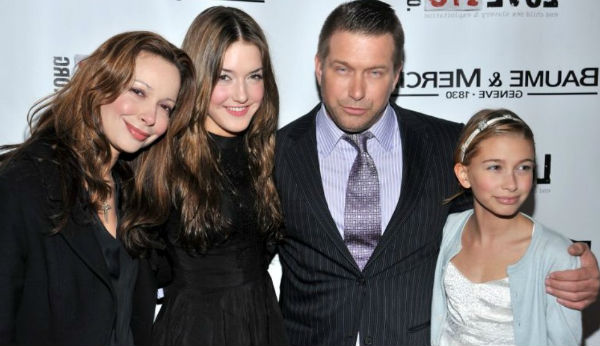 Image: Kennya Baldwin's Family- Daughters- Hailey & Alaia Baldwin, Husband Stephen Baldwin
Religion
Kennya and her husband Stephen are born again Christians, they are associated with the Breakthrough Ministry. Kennya was inspired by her Brazilian maid Augusta's devotion, her maid took her to the church where Kennya and husband Stephen found their faith again. [3]
She is believed to read Bible for 45 minutes a day and meditate for 2 hours every day.
Kennya & her husband Stephen are supporters of president Donald Trump.  Stephen is believed to have become religious after the September 11 attacks [3].
Her favorite Bible quotes are:
"For God so loved the world he gave his only son so that whoever believed in him shall never die but have eternal life."- John 3:16 [11]
"Seek the Lord while he may be found; call upon him while he is near; Let the wicked forsake his way, and the unrighteous man his thoughts; let him return to the Lord, that he may have compassion on him, and to our god, for he will abundantly pardon"- Isaiah 55:6-7 [6]
"Let those who are wise understand these things. Let those with discernment listen carefully. The paths of the Lord are true and right, and righteous people live by walking in them. But in those paths sinners stumble and fall"- Hebrew 14:8
"Return, O Israel, to the Lord your god, for your sins have brought you down. Bring your confessions, and return to the Lord. say to him, "Forgive all our sins and graciously receive us, so that we may offer you our praises"
Interesting Facts & Trivia
Ethnicity: Her father Eumir is of Italian, Portuguese & Spanish descent. She also has Brazilian ancestry in her.
Father: Kennya's father Eumir Deodato is a very sought after music composer, arranger and a producer. He is particularly popular for the Brazilian music genre Bossa Nova. He is a Grammy Award winner. His other areas of interest included R&N, Jazz, Rock, Latin, Classical among others.
Daughters: Kennya has two daughters, elder daughter Hailey (named after Halley's Comet) is an actress, Alaia is the second daughter. Both the daughters are models.  Kennya has homeschooled both her daughters, it helped them travel as a family.
Daughter: Daughter Alaia is married to Andrew Aronow.
Brother: Her brother Cassius Deodato is married to Daryn Deodato & has a son named Cassius Deodato born in January 2004.
News is that Kennya's daughter Hailey will be marrying Canadian singer Justin Bieber.
Kennya and her husband have a ranch in Tucson, Arizona. They spend their time there from time to time.
Bankruptcy: In 2009 Kennya's husband Stephen filed for bankruptcy protection after Kennya defaulted about $800k in mortgage. They lost their house in Upper Grandview, New York.
It is believed that the actor Leonardo DiCaprio once asked her out on a date in the London bar, for which, she asked him to get her husband's permission.
Kennya has stayed away from both social media and limelight successfully. Her Twitter profile is not updated in last 5 years, while her Facebook page was last updated in 2017
She has a pet cat named Tilly. [10]
Sources