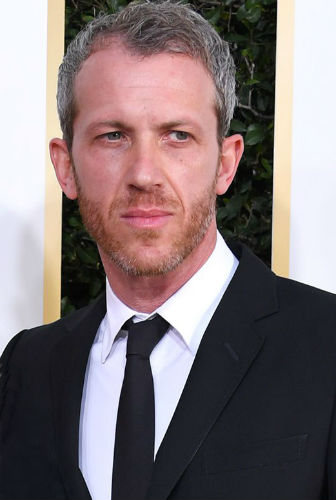 Jaron Versano
Date Of Birth
June 28, 1975
Age
48 years 2 months 28 days
Day of Birth
Saturday
Place Of Birth
Amsterdam, Netherlands
Zodiac Sign
Cancer
Professions

Businessman

,

Real Estate Developer

Other Names

Jaron Varsano

,

Yaron Varsano

Name (Hebrew)
ירון ורסנו
Personal Information
Residence

Tel Aviv, Israel

Religion
Judaism
Languages
Hebrew , English
Nationality

Israeli

Ethnicities
Israeli , Caucasian , Jewish
Complexion
White

Body Features & Measurements
Height

185 CM


6 Feet 1 Inches
Eye color
Grey
Hair color
gray
Weight

80 KG


176 lbs

Body Type
Average
Family Information
Father

Daniel Varsano

Mother

Irit Varsano

Wife
Gal Gadot (Actress, Model)
Daughters
Alma Versano (born in 2011)
Maya Versano (born in March 2017)
Brother

Guy Varsano

Relatives
Orit Kovner
David Shaked
Julian Varsano
Michi Irit Gadot
Lee Varsano
Roi Varsano
Father In-Law
Michael Gadot (Engineer)
Mother In-Law
Irit Gadot (Teacher)
Sister In-Law
Liz Varsano Zigdon (wife of Guy Versano)

Education Qualifications
Education(School)
Amsterdam International School
Alma Mater
New York Institute of Technology (Old Westbury, New York, Class of 2000)
Favorites, Hobbies, Likes/ Dislikes
Hobbies
Gym
Weightlifting
Favorite Music Band
Red Hot Chili Peppers
Likes
Gummy bear
skiing
Favorite City
Paris
Favorite Restaurant
Costes
Social Networks, Web links
Facebook Profile
Jaron Versano Facebook Profile
Twitter Profile
Jaron Versano Twitter Profile
Instagram Profile
Jaron Versano Instagram Profile
More Information
Net worth

$40 Million
Biography
Jaron Versano is a real-estate developer, businessman and film Producer. He is married to the former Mss Israel, Hollywood superstar Gal Gadot (the wonder Woman).
Jaron Versano was born on 28th June, 1975 in Amsterdam, Netherlands to Israeli parents, Irit Varsano (mother) & Daniel Varsano(father). He was brought up in Amsterdam till 1990s when he left it to go to New York.
Marriage
Jaron Versano & Gal Gadot
Jaron Versano & Gal Gadot met in a desert Yoga retreat, it was arranged by friends who were interested in Yoga, Chakaras, Health, Balance. They started dating in 2006, Jaron was convinced that she was the woman for the rest of the lives, He proposed to her in 2008 and they have been together for more than a decade since then.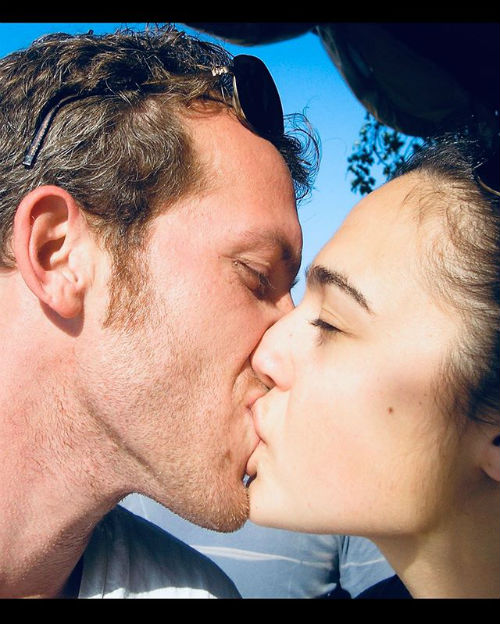 Image: First Kiss (likely), picture was taken after two weeks of their first meeting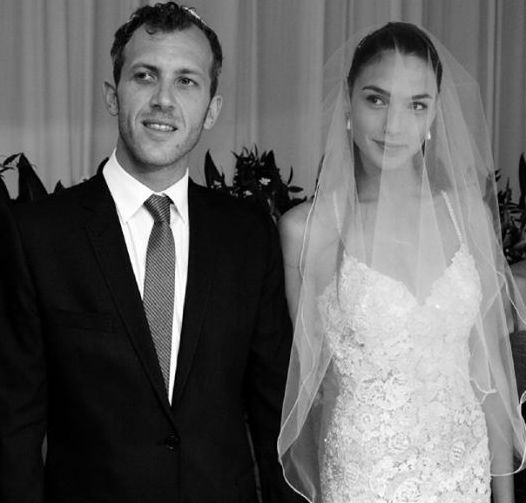 Image: Jaron Versano & Gal Gadot wedding
Jaron & Gal got married on 28th September 2008. The couple have 2 daughters- Alma Versano(born in 2011) & Maya Versano (born in March 2017). Jaron is 10 years older than Gal.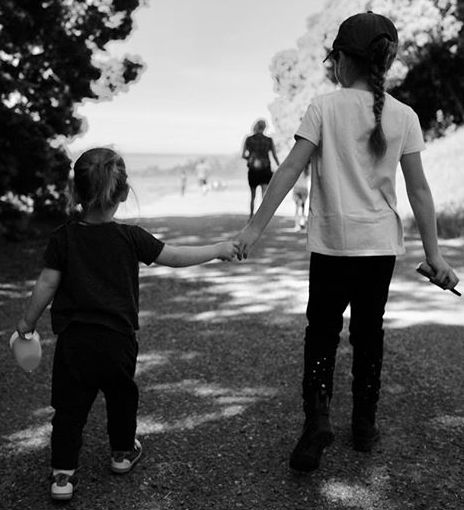 Image: Jaron Versano & Gal Gadot daughters
Education
International school of Amsterdam (ISA): He studied at the Amsterdam school in his early years.
New York Institute of Technology: After leaving Amsterdam in Jaron attended New York Institute of Technology, where he graduated with an engineering degree
Facts & Trivia
Versano Hotel: In 2015 Versano sold the Versano Hotel in Neve Tzedek District, Tel Aviv to the Russian businessman Roman Abramovich (107th Richest person in the world at the time) for $28 Million (or 100 Million Israeli New Shekels). It is believed that Gal was the inspiration behind the design of the hotel. Both the hotel and surrounding 1500 Square meters area were sold. Abramovich, a supporter of Israel hopes to convert the hotel into his home, to stay during his frequent visits to Israel.
Brother & Partner: Jaron has a brother named Guy Versano, they are partners in business.
Real estate company: Jaron & brother Guy have one of the largest Real Estate businesses around Tel Aviv
Judaism: He is a consistent practitioner of Judaism though grew outside Israel.
Supports Gal: Gal was thinking of quitting acting after her first child Alma, Jaron supported her and stood behind her playing the support. Gal Gadot on their mutual understanding- "I think Jaron & I make a really good team, I understand his career, he understands mine. We help each other progress in all areas of life. We are both very career driven"
A proud husband: He often posts his wife's achievements on the social media. He loves seeing Gal Gadot's posters everywhere and often posts them on instagram. He has his wife's picture as his Phone Lock Screen.
Armay service: Jaron served in the Israeli Defence forces for 2 years, Gal has served for 2 years as well.
The Cherlouche House: In 2006 Jaron had sold the property for about US $16 Million to the businessman Marius Nacht
Pilot Wave: Gald Gadot & husband Jaron Varsano have formed a production company named 'Pilot Wave' they will be producing a historical thriller named "Irena Sendler", she will starring in the lead role of the Warner Bros. movie
Tel Aviv to California: They split their free time, spending it in both California and Tel Aviv. They are enjoying the best of both worlds. They have tons of flier miles.
Outspoken Feminist: He supports equality of women, he posted an appreciative post when Saudi Arabia allowed women to drive. He wants Gal to be a role model that their daughters can look up to.
Romantic at heart: Doesn't miss to wish his woman nice things on important dates, publicly expresses his love, enjoys date nights, travelling to Paris & Europe.
News & Updates
Attended oscars with Gal Gadot in March 2018
Accompanied Gal Gadot when Patty Jenkins and Gal Gadot were honored by the National board review in January 2018
Quotes
[To Wife Gal Gadot on International women's day 2018] I'm so lucky to be married to a strong independent woman. She is my partner, my friend, my lover. I learn from her on a daily basis, she empowers me and helps me become a better version of myself. Our relationship is based on equality and mutual respect. Her goals are as important as mine. Her dreams are as important as mine. My dreams an goals are equally important to her. Love respect and equality are the key ingredients for our society to become a nursing grounds for a better future (To which Gal replied- "I'm so grateful to have such an incredible partner in this journey of life. You're our rock, our compass, my superman")
[About Wife Gal Gadot] She empowers me, helps me become a better version of myself
Love, Respect and equality are the key ingredients for our society to become a nursing grounds for a better future.
[His personal advice to Gal, which revealed during an interview] Gal, think about what kind of a role model you want to be, If you want to show Alma that she can follow her dreams, that is what you should do & we will figure out the logistics.
Time flies, gotta cherish little moments of bliss
Sources