Biography
Yaron Versano is a real-estate developer, businessman and film Producer. He is married to the former Mss Israel, Hollywood superstar Gal Gadot (the wonder Woman).
Yaron Versano was born on 28th June, 1975 in Amsterdam, Netherlands to Israeli parents, Irit Varsano (mother) & Daniel Varsano(father). He was brought up in Amsterdam.
Yaron Versano & Gal Gadot Marriage
Yaron Versano & Gal Gadot met in a desert Yoga retreat, it was arranged by friends who were interested in Yoga, Chakaras, Health, Balance. They started dating in 2006, Yaron was convinced that she was the woman for the rest of the lives, He proposed to her in 2008 and they have been together for more than decade since then.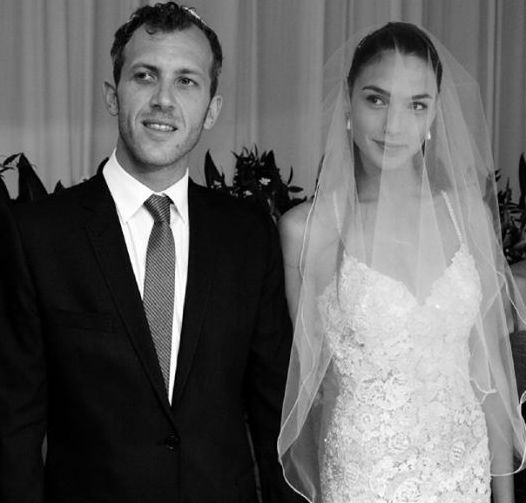 Image: Yaron Versano & Gal Gadot wedding
Yaron & Gal got married on 28th September 2008. The couple have 2 daughters- Alma Versano(born in 2011) & Maya Versano (born in March 2017). Yaron is 10 years older than Gal.
Yaron Versano Facts & Trivia
Versano Hotel: In 2015 Versano sold the Versano Hotel in Tel Aviv to the Russian businessman Roman Abramovich for $26 Million. It is believed that Gal was the inspiration behind the design of the hotel.
Brother & Partner: Yaron has a brother named Guy Versano, they are partners in business.
Judaism: He is a consistent practitioner of Judaism though grew outside Israel.
Graduation: Yaron has an engineering degree from the New York Institute of Technology.
Supports Gal: Gal was thinking of quitting acting after her first child Alma, Yaron supported her and stood behind her playing the support.
Armay service: Yaron served in the Israeli Defence forces for 2 years, Gal has served for 2 years as well.
The Cherlouche House: In 2006 Yaron had sold the property for about US $16 Million to the businessman Marius Nacht
Yaron Versano Quotes
[About Wife Gal Gadot] I'm so lucky to be married to a strong independent woman. She is my partner, my friend, my lover
[About Wife Gal Gadot] She empowers me, helps me become a better version of myself
Love, Respect and equality are the key ingredients for our society to become a nursing grounds for a better future.
Yaron Versano: Photos, Pictures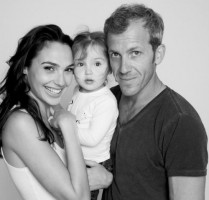 Yaron Versano Family: Daughter Alma & wife Gal Gadot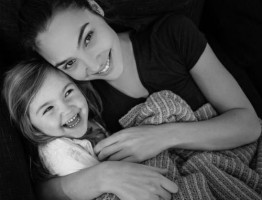 Wife Gal Gadot & Daughter Alma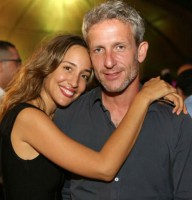 Yaron Versano's brother Guy Varsano and his wife Liz Varsano Zigdon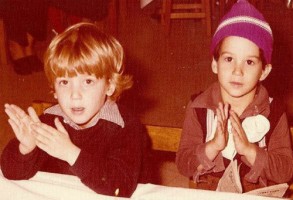 Yaron Versano childhood- Yaron & Guy Varsano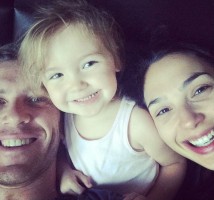 Yaron Versano family: Wife and daughter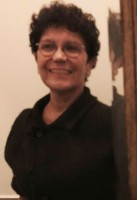 Yaron Versano's Mother Irit Varsano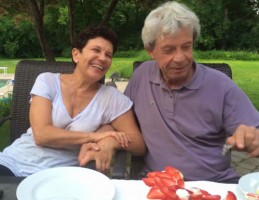 Yaron Versano's parents: Mother Irit Varsano & father Daniel Varsano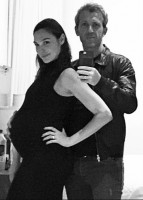 Pregnant Gal Gadot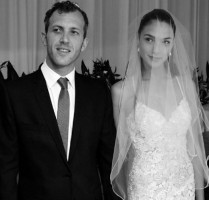 Yaron Versano & Gal Gadot wedding

Yaron Versano & Wife Gal Gadot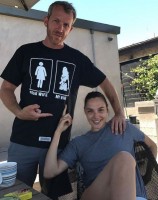 Yaron Versano & Wife Gal Gadot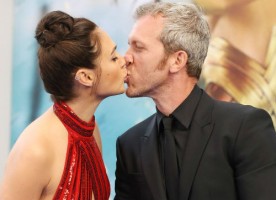 Yaron Versano & Gal Gadot kissing