Biography
Sharon Mobley Stow is a registered nurse by profession. She is the former wife of popular CNN journalist Jim Acosta (Chief CNN White House Correspondent known for his confrontations with President Donald Trump).
Family- Childhood
Sharon Mobley Stow was born in Maryland, the United States in 1971 to Joy Stow(Mother) & W. Kent Stow(Father)- a former General Electric employee.
Sharon has a brother named Steve Stow.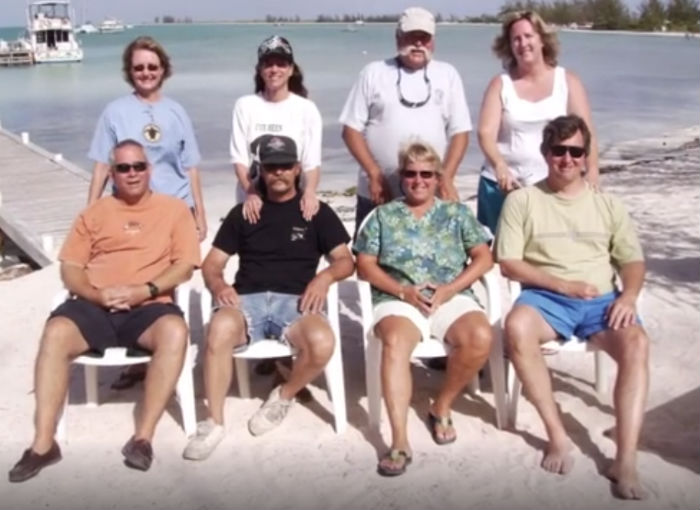 Image: Sharon Mobley Stow family- parents & siblings
Education
High School: Sharon attended her high school in Maryland
James Madison University: She attended JMU, Virginia for graduation in nursing.
Marriage
Sharon Mobley Stow & Jim Acosta
Sharon Stow and Jim Acosta met each other while studying at James Madison University (JMU). She was studying Nursing and he was studying mass communication. The two are said to have dated for five years before tying the knot. (Some online sources have published that the two had been dating for seven years before marriage, but as per known sources the two met at the college in 1989, thus five years sounds reasonable.)
Wedding: They dated each other for years before getting married in 1994 at the Wye of Carmichel United Methodist Church, Queenstown, Maryland. The event was attended by close friends and family, the couple went to the Greek Islands for the honeymoon.
The couple bought a house with 3 bedrooms in 2008 for $600k and lived with their three children until separation in 2014. The couple sought a divorce after a marriage of 24 years in 2017. The divorce got finalized at the Charles County District Court in July 2017.
The reason for the divorce hasn't been revealed. Jim has been seen with other women recently, one can assure he is back into the dating game, but not much is known about the dating life of Sharon, she continues to be a very private person.
Ex-Husband- Jim Acosta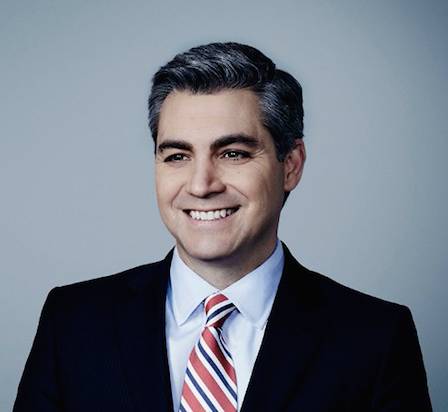 [Jim Acosta]
Jim Acosta was born Abilio James Acosta on 17th April in 1971 in Washington, D.C., The United States as a son of a Cuban refugee. Jim is of Cuban ancestry from the paternal side, his mother is of Irish and Czech ancestry.
Jim has worked as the chief White House correspondent for CNN. He has also worked as the national political correspondent for CNN. Previous to working in CNN, he has worked with WSBN (a sports radio station), WTTG (a Fox media affiliate), ABIR (an NBC affiliate), KTVT (a CBS affiliate), CBS
Jim is a recipient of numerous journalism awards such as- The National Association of Hispanic Journalists Award, William Randolph Hearst Foundation Award, SJSU Journalism School, Emmy Award (2012, as a part of the team) and others.
Jim covered the Iraq war as CBS correspondent in 2004. In the same year, he also covered the campaign of democratic party nominee John Kerry (2004). Jim's interest and excellence are primarily in the political sphere. He has also covered campaigns of Barack Obama and Hillary Clinton (2008), In 2012 he covered the campaign of the Republican nominee Mitt Romney.
In January of 2017, Jim had a heated exchange with the US President Donald Trump. Jim was pressing Donald Trump about the Russian involvement in the US election, which Donald Trump denounced, and called Jim and CNN "Fake News"
Children
The couple has 2 daughters and a son:
Hartley Acosta
Peter Acosta
(Daughter, name not known)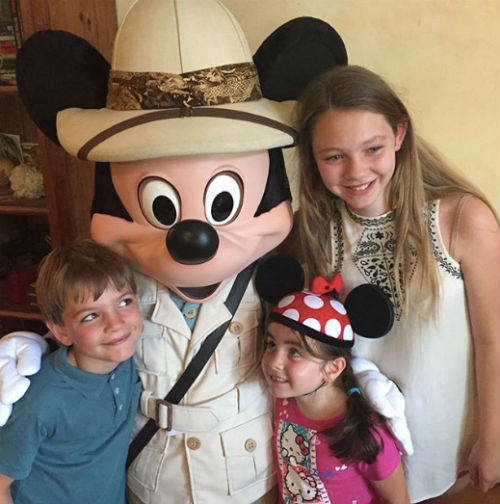 Image: Sharon Mobley Stow children- Daughters & son
Interesting Facts & Trivia
'Mobley': Sharon's middle name comes from her maternal grandmother Mary Mobley Johnson's middle name.
James Madison University: Sharon is a JMU graduate, she graduated in Nursing. Her ex-husband Jim Acosta is also a JMU alumnus. They met and started dating each other while studying at the JMU.
Registered Nurse: Soon after her graduation, Sharon started working as a Nurse. She works as a registered nurse in Maryland past her separation with Jim Acosta. She got her medical license on 14th September 2015. She renewed her license in 2018 and is currently working as a nurse in Maryland.
Sharon attended medical secondary school in her hometown, she wanted to serve in the health sector even as a child.
Networth: As a registered nurse, she is believed to be making about $70,000 per year through her salaries.

Jim Acosta, as a senior and popular journalist at CNN, is estimated by some news outlets to be making upwards of $400,000 per year in salaries (that's a huge claim, even after that incident with President Donald Trump). His total worth is estimated at $4 Million (this sounds more credible) at the time of divorce (in 2017). We don't know exactly what is the share she received in divorce settlements (or if she received any), she had given up her practice as a nurse until 2015 to take care of the family, we can assume that she has deservedly claimed a part of that big $4 million.

A Very private person: Sharon seems to be a very private person, she does not have any social media presence. Jim Acosta has pictures of his children on his Instagram page, but no ex-wife pics. Sharon's pics are apparently erased from his account it seems. There is an interesting article that tries to verify all the available information on Sharon Mobley Stow. They couldn't verify much about Sharon, except her registration as Nurse (where she uses the name "Acosta"), her information wasn't available on her college yearbook as well. It appears she values her privacy much.
Confusing Huma Abedin for Sharon Mobley Stow
A Lot of websites, including many famous ones, have been posting pictures of Hillary Clinton's former aide Huma Abedin's picture with Jim Acosta as the picture of Jim Acosta and Sharon Stow. That is false information. Not many pictures of Sharon are available online (it needed a deep search to find the couple of pictures we have published on this website)
(This is how it is, a lie repeated remains true until someone brings in the evidence to the contrary)
[Huma Abedin & Jim Acosta]