Biography
Ilana Glazer is an American actress, comedian, writer, producer. She is most known for playing Ilana Glazer in "Rough Night", Ilana Wexler in "Broad City" & "Hack Into Broad City", Ellie in "How to Follow Strangers", Rebecca Grinch in "The Night Before", Sharee in "Time Traveling Bong", Penny Carson in "BoJack Horseman". She is the voice of EB in "Green Eggs and Ham".
Ilana Glazer was born on 12th April 1987 in St. James, New York, United States to Sandi Wexler(Mother)- an insurance and finance worker & Larry Glazer(Father)- also an insurance and finance worker. She grew up in the town of Suffolk County near Stony Brook University.
Ilana has a brother named Eliot Glazer. Eliot is older than Ilana by 4 years. Eliot is a writer & performer based in Los Angeles. He has worked with Ilana as an actor in "Broad City".
Education:
High School: Ilana went to Smithtown High School, West Campus located in Smithtown Smithtown, New York
Graduation: Ilana attended New York University for her degree, She graduated in 2009 with a major in Psychology & Child psychology.
Image: Ilana being Ilana
Ilana Glazer & David Rooklin Marriage
Ilana married her long time boyfriend, computational biologist David Rooklin on 25th February 2017 at the City Hall, New York City. The couple had been dating since 2014.
Oberlin College graduate and works at New York University as a teachign assistant. He often posts pics of Ilana & himself on his instagram profile, with a lot of biology science pics.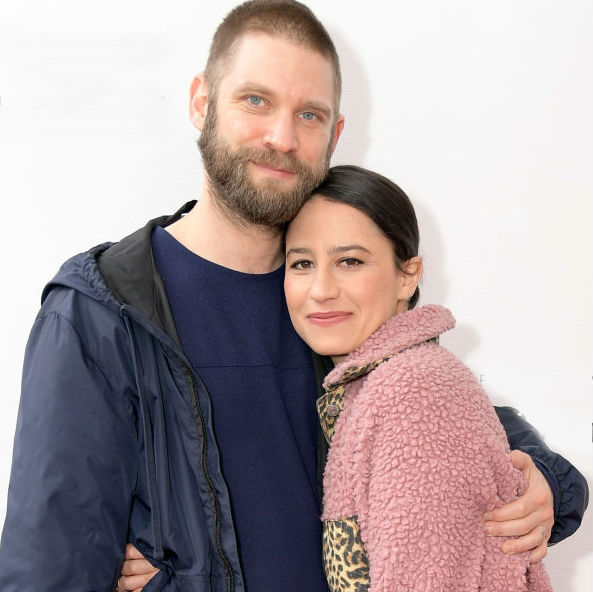 Image: Ilana Glazer & husband David Rooklin
Ilana Glazer Interesting Facts & Trivia
Upright Citizens Brigade Theatre: Ilana was taking acting classes at the UCB Theatre since 2006, she was also refining her stand-up and improv skills at the time.
Abbi Jacobson: Ilana met Abbi at the 'Upright Citizens Brigade Theatre' where Abbi too had enrolled for training. They are both Reformed Jews, Abbi wished Ilana on her birthday with this sweet message on instagram- "Happy birthday to this incredible human. I count my lucky stars I somehow found you Ilana."
Resemblance to Alia Shawkat: Ilana has an extraordinary resemblence to actress and artist Alia Shawkat. Ilana's now best friend Abbi Jacobson had confused Ilana for Alia Shawkat when they met for the first time. In fact she thought so for hours.
Ethnicity: Ilana is a of Polish & Russian descent.
Rachel Bloom: Ilana was roommates with Actress, Singer, Songwriter Rachel Bloom after college when they stayed in Brooklyn.
She was obsessed with The Beatles in her teen years.
Sports: Ilana isn't interested in sports except for Tennis, she likes both Men's tennis as well as Women's Tennis. But finds Men on Tennis court lunging, extending, squatting, rocking to be sexy.
Weed vs Alcohol: Ilana doesn't mind weed once in a while, but she isn't much into Alcohol.
Gaming: She is into gaming, in fact her youtube user name is- Chronic Gamer Girl.
Chronic Gamer Girl: Ilana has a youtube channel where she interviews people, uploads comic stuff. It has been inactive since 2014, she hasn't had time apart from her TV stuff.
Impersonation: She does a great impersonation of Michael Jackson. She sings beautifully in Aouth park Michael Jackson voice.
Abbi & Ilana have appeared on Amazon's Alexa Beta Testing program
In October 2018 Abbi Jacobson, Ilana GLazer, Amy Poehler expressed their solidarity with the Transgender people
She is critical of US president Donald Trump.
She is supportive of immigrants into America
Glazer Broadcasting System(GBS) & KRAP-TV: Ilana and her brother Eliot made (wrote and directed) comedy sketches with their video camera and aired them on 2 channels.
Work at Diner: Ilana worked at a Diner at the age of 14, it was hard but she made money
Various jobs: Ilana worked at a diner as a waitress, she babysat, took comedy as a part time job before landing an office job.
Religion: Ilana is a reformed Jewish by religion, she has had a bat mitzvah
Playboy magazine covered her in the March 2016 edition
"Media planet" published an article on her in December 2018
The Generator Collective: Ilana launched an American platform to share the personal impact of political policies on them.
Political inclination: Ilana is an open Democratic party supporter, she supported Hilary Clinton in 2016. Hilary Clinton has also appeared in an episode of "Broad City"
Curly Hair: She was made fun of at school for her curly hair in childhood. Her hair is lovely and fantastic.
Together Rising: She supoorts the non-profit organization, a lawyers' collective which helps immigrant children
She is selling reusable water bottles in her merchandise to reduce the use of one use water bottles which take 1000 years to decompose.
THE PLANET IS BURNING: Ilana named her tour 'THE PLANET IS BURNING' as a way to support the 'Green New Deal'
Bail Project: Ilana supports the 'Bail project' which frees humans from criminal custody for illegal immigration
Climate Change: she is very concerned about climate change & global warming, her social media posts are full of it
Forbes 30 under 30: Forbes listed her as one of their 30 under 30 in the 2015 list
Whoopi Goldberg was in one of the episodes of "Broad City".
#MeToo: Ilana supported the #MeToo movement and shared how she too was harassed at work
Video: Abbi Jacobson & Ilana Glazer Dance Tribute for actress Julia Louis-Dreyfus
Ilana Glazer Career Facts
Writing: Ilana has written script for "False Positive", "Ilana Glazer: The Planet Is Burning", "Broad City", "Hack Into Broad City", "Time Traveling Bong"
Producer: Ilana has taken to production as well, she has co-produced the "Broad City" series with her friend Abbi, other than that she has self produced "Ilana Glazer: The Planet Is Burning", "False Positive", "Time Traveling Bong", "The Real Housewives of South Boston"
Singing: Ilana has performed as a singer in the shows "Broad City" and "Jimmy Fallon" show.
Broad City: Ilana and her friend Abbi came up with an idea to create a web series based on their own lives in New York City, thus came the web series- "Broad City" in 2009, The web series was purchased by Comedy Central later, the series went on to become one of the most viewed shows on Comedy Central. The series ran for 5 seasons on Comedy Central from 2014 to 2019.
How to Follow Strangers: Ilana acted in the 2013 indy film 'How to Follow Strangers', it went on to win the best film prize at the Lower East Side Film Festival
Awards & Nominations: Ilana has been nominated at various awards like- Critics' Choice Television Awards, Writers' Guild of America Awards, MTV Movie & TV Awards, Primetime Emmy Awards among other awards
Advertisements: Ilana has appeared in the movie promo ads of- Rise of the Tomb Raider, Rough night, Emoji: the movie. She has also appeared in the 2015 video game 'Rise of the Tomb Raider' as well as Google Pixel 2.
High School Talent Show: a theater play that Ilana and her brother Eliot co-produced
She has appeared in an episode of 'Inside Amy Schumer'
Ilana Glazer Quotes
Just because someone is really funny or creative or talented doesn't mean he or she is a good boyfriend or a girlfriend
I love a man who is not afraid to bend over.
Life is meaningless, so what. What does it matter? That's the whole thing, just feel good and have as much fun as you can, make others feel good and have fun. Beyond that.. Don't you worry about a thing.
We have a lot of fear and that motivates us to keep creating other work
I'm a total New York Jew. I can't believe you heard my voice, saw my face, and think I'm anything but a big old New York Jew.
Florida as a state really encompasses the whole country- it is bipolar, it is wacky, it is super-progressive, it is super-racist & misogynistic
People want to touch me & hug me & that bothers me, because I am 5' 1", that's another reason people feel like they can touch me, & that I hate. That really feels disrespectful. But again, I get [why people would want to do] it
People would make fun of my fluffy, cotton-candy curls, because everyone I grew up with had silk curtains of hair.. As soon as I started doing improv and stand-up, my self-confidence changed, and I started to see my frizzy hair as a strength, not a weakness.
I firmly believe appearance is never as cool as what is underneath
Ilana Glazer: Photos, Pictures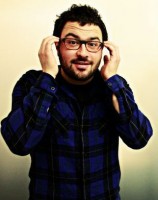 Ilana Glazer's brother Eliot Glazer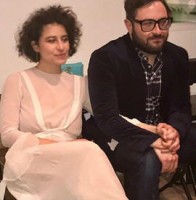 Ilana Glazer & brother Eliot Glazer

Ilana Glazer childhood

Ilana Glazer & husband David Rooklin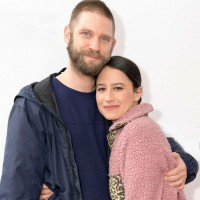 Ilana Glazer & husband David Rooklin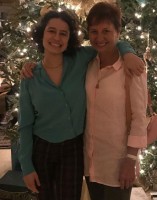 Ilana Glazer with mother Sandi Wexler

Ilana Glazer's parents- Sandi Wexler & Larry Glazer