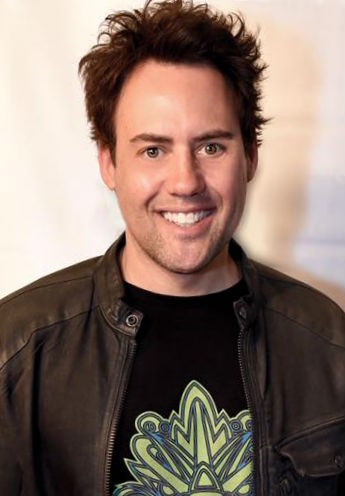 Orny Adams
Date Of Birth
November 10, 1970
Age
52 years 10 months 15 days
Day of Birth
Tuesday
Place Of Birth
Lexington, Massachusetts, United States
Zodiac Sign
Scorpio
Professions

Comedian

,

Director

, Writer ,

Producer

, Actor
Birth Name
Adam Ornstein
Full Name

Adam Jason Orenstein
Biography
Orny Adams is an American Actor, Stand-up comedian, Writer, and Producer. He is most popular for playing the role of Bobby Finstock in the supernatural horror comedy 'Teen Wolf'.
Adam Jason Orenstein was born on 10th November 1970 in Lexington, Massachusetts, United States. His father was a market researcher & his mother a kindergarten teacher. He has two sisters, both are married and have kids. [5]
Tel Noar summer camp: As a child, he attended Tel Noar summer camp near New Hampshire. [5]
Education
High School: Orny Adams graduated from Lexington High School, a public school in Massachusetts in the year 1989.
Graduation: He graduated with a bachelor's degree in Philosophy & Political Science from Emory University (Atlanta, Georgia) in 1993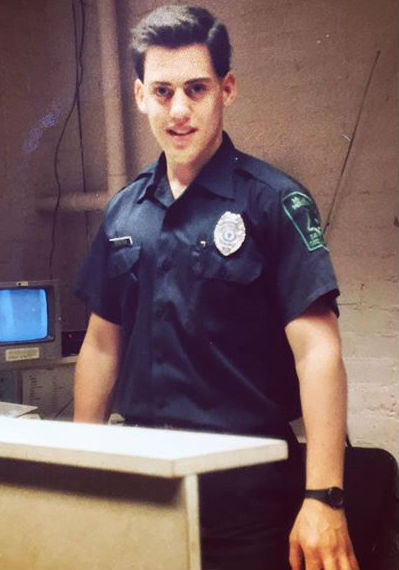 [ Young Orny Adams ]
Facts & Trivia
Adam: His parents call him Adam. Orny was a nickname while he was growing up. [5]
The beginning: Orny's career in comedy started in 1996 when he auditioned for one of the Disney projects. He was flown to Los Angeles for a meeting with the head of the project, He didn't get the part, but it laid the foundation for his future ventures. He was flown back alone in the plane, which he feels is the longest loneliest flights he has ever had. [4]
He doesn't like socializing much, he prefers to settle in his room after his show is done than to mingle with people or other comedians
Orny has had many shows on Comedy Central.
After the graduation he found himself unemployed because of the economy, he wrote letters to many people asking for the job, with the ending- 'Thank you for your consideration', which became a family joke afterward, his father would tease him with 'Thank you for your consideration' whenever he screwed up. [4]
Orny's comedy DVDs- Orny Adams: Path of Most Resistance, Orny Adams: Takes The Third have been the best sellers on Amazon.com occupying #1 in comedy for a time.
He likes getting Coffee & snacks to extras on the sets.
He stole props from the 'Teen Wolf' sets and gave them away on twitter once.
As a writer for other comics: He has previously written jokes for Garry Shandling, Jay Leno.
When he met President Barack Obama he said 'I'm so liberal, I'm actually for gay stem cell research.'
Conservative Jews: Orny was raised in a conservative Jewish household
Visiting Israel: Orny and his family made their first visit to Israel in 2018. It was a once in a life time trip to Orny and his father. He posted a picture of himself sitting on the beach. Some people commented, "That's not Israel; that's occupied Palestine." To that Orny says, "I'm not political, nor am I smart enough to understand the politics and complexity of that region"
Tube: In 2007 CBS TV & Yahoo announced a deal with the production company Katalyst (owned by Ashton Kutcher) to make the show to be hosted by Orny Adams, it was supposed to feature viral videos, comedy bits & sketches.
Robin Williams Episode: Once Orny was performing in a theater in Mill Valley, California. Robin Williams was also on the list of performers, Orny was surprised to see Robin in the green room, awestruck, he asked Robin if he wants to go on the stage before him. Robin said that he would prefer to go after him. Orny was performing well and the audience was digging it, Orny could hear Robin laughing in the background, that was very satisfying to have an Oscar-winning popular comedian to be enjoying the jokes. Orny was stripping buttons in his shirt one by one, just enough not to show the little fat belly, then out of a sudden Robin jumped on to the stage with just his boxers, the audience burst into laughter seeing that.
Encouragement from Seignfield: Seignfield once told Orny "You're the real deal, promise me you'll never quit doing standup," the encouragement has kept Orny going. Seinfeld and Orny worked together on the documentary "Comedian"
Jew-hatred he faced while growing up: He grew up in a predominantly Irish Catholic community. Even as a child he heard people telling him "You're a cheap Jew", Orny would see the humor in that, he would be like "I'm only 8 years old; I don't even have any money yet" [5]
[ Orny Adams stand-up comedy ]
Orny Adams look-alikes
Orny has been compared to a lot of Hollywood celebrities, Orny is unique that way, he reminds people of many people at once. He gets confused with Christopher Walkins, Robert Downy Jr(on a skinny day) some times.
Mr. Carlo Rufio made the comment "If Christopher Walken and John Cusack had a baby" on a youtube video page of Orny's comedy show, that sums Orny's appearance nicely.
Career
Teen Wolf
Orny Adams played Beacon Hills High School lacrosse coach Bobby Finstock on the teen fantasy TV series 'Teen Wolf'. He left the project before the 5th season, he wanted to dedicate his time intensely on stand-up comedy writing. He promised to appear for the last 5 episodes of the final season.
Orny Adams Takes the Third
The show premiered at 11.30 PM on Comedy Central on October 29th 2010. It was taped at the OC Pavilion in Orange County, California. The show features life situations that are rarely talked about in the comic circles. For instance, he compares adult wine tasting tours to children hopping for trick-or-treating.
Filmography
| Year | Movie | Character | Comment |
| --- | --- | --- | --- |
| 2011-2017 | Teen Wolf | Coach Bobby Finstock | 38 episodes; MTV series; Recurring Role |
| 2017 | Orny Adams: More than Loud | | TV Special; As a Writer, Editor & producer |
| 2014 | Delivery | | as himself |
| 2011 | Comedy Central Roast of Charlie Sheen | | TV Special documentary; As a writer |
| 2010 | Orny Adams: Takes the Third | | TV Special; As a writer & producer |
| 2009 | Funny People | Orny Adams | |
| 2009 | Surviving the Holidays with Lewis Black | | TV Movie; as himself |
| 2006 | Path of Most Resistance | | Direct to home video; As producer, performer & director |
| 2005 | The Things We Love to Hate | | TV Series documentary; as himself |
| 2003 | Montgomery West and the Wings of Death | Mayor | short movie |
| 2002 | Comedian | | Documentary |
TV Shows/ Telecasts List
Some of the TV shows/ Telecasts Orny Adams has been a part of, are:
2016-2020: WGN Morning News
2019: Ken Jeong: Best Medicine
2017: The 3rd Annual Howie Mandel Stand-Up Gala
2017: Conan
2016: CinéFashion Film Awards
2016: All Def Digital's Roast of America
2015: The Ha!ifax Comedy Fest
2015: Just for Laughs
2014: Just for Laughs: On Tour
2012-2014: Comics Unleashed
2004-2007: The Tonight Show with Jay Leno
2007: Tom Green's House Tonight
2005: Party @ the Palms
2004: The Late Late Show with Craig Kilborn
2004: Tough Crowd with Colin Quinn
2002-2003: Last Call with Carson Daly
2000: Late Show with David Letterman
News & Updates
An article was published on Orny Adams in "Cleveland Plain Dealer" in the 18th May 2018 edition written by Mike McIntyre with the title "Little things mean a lot of laughs for Orny Adams" on page 17
Cleveland Plain Dealer featured him on page 19 of their April 29, 2016, edition with the title "Comic turns life into laughs"
Quotes
I would say I have a need to be loved and appreciated, I wouldn't call myself insecure.
When I'm on stage I feel very raw
I'm just doing something I really enjoy and passionate about, this is not special. [3]
Sometimes when you don't get the job, it has nothing to do with you. Nothing
Put your head down, do the hardest work possible, and wait for your hard work to intersect with luck.
Hope is what carries us from one disappointment to another [4]
I'm by nature optimistic. I live every day like I have 50 more miserable years on this planet. I'm not going anywhere
I believe we all have a purpose.
I believe in struggling. Struggling has made me a better person
I find my standup comedy the most natural, I find myself most relaxed when I'm on stage talking to an audience
Yes, 100% of what I say on stage is factual.
Do people that tell me to take vitamin C when I say I have a cold think they're really helping?
People that address shit in line at the post office annoy me.
I underestimated how much people suck.
If they ever name a hurricane Orny it will feel personal.
Do we all believe in the eclipse or are we divided? (mocking the political divide of the country)
I just beat a shark in a comedy contest.
The worst part of growing older- everything they say is going to happen to your body- does.
Pretending the diet begins tomorrow is a great way to trick yourself into enjoying one more big meal.
Is there anything worse than a self-absorbed person.
There are two approaches to life. Make eye contact and don't make eye contact.
Something bothers me every day. Thank god.
I was optimistic for a minute. The world took that away from me.
Every time I leave the house I think, "I tried."
Life is one big pile of paperwork. Then you die under it.
It's nice when autocorrect doesn't correct and screw up a great joke.
I hate when people ask me questions that can be googled.
In Boston when people say, 'Hi, how you doing?' it just feels like they mean it.
I'm so sick of being human.
There's an arrogance in people- it's part of human nature.
All that matters is when I step on that stage the audience thinks I'm funny. And when I step off the stage they still think I'm funny [3]
I feel very raw when I'm on-stage, so it's hard for me to shake that immediately. [3]
Take surfers. They surf every day. They catch waves. But sometimes you catch that perfect wave and you take it all the way to shore. And that's what you want your comedy to be like. You don't want to catch half the wave. [3]
In almost every successful story, there's luck involved. You have to stay in the game long enough to intersect with luck [4]
I'm by nature optimistic. You know how people say, "I live every day like it's my last." Those people are pessimistic. I live every day like I have 50 more miserable years on this planet [4]
I'm just going to stick in the game long enough until either I go insane or they recognize that. And it is so wrenching to go through—because it's a personal affront, it's rejection every single time. [4]
I believe in struggling. Struggling has made me a better person, more aware of how my actions affect people... that's more important than being a successful person. [4]
when things are really happening, I write a lot, and when things really aren't happening, I write a lot. It's in the middle that it's boring. So I embrace struggle [4]
The world beats us down. Every. Single. Day. [5]
I just thought I should read a book. But don't worry I found something to distract me from that horrible idea! [6]
Sources