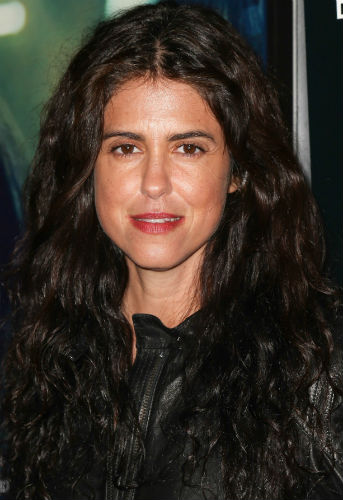 Francesca Gregorini
Date Of Birth
August 7, 1968
Age
55 years 3 months 24 days
Day of Birth
Wednesday
Place Of Birth
Lazio, Rome, Italy
Zodiac Sign
Leo
Professions

Director

, Writer ,

Musician

,

Songwriter

,

Screenwriter

Full Name

Francesca McKnight Donatella Romana Gregorini di Savignano di Romagna

Other Name
Francesca Starr (She is close to her stepfather Ringo Starr)
Personal Information
Residence

Los Angeles, California

Religions
Christianity , Judaism
Languages
English , Italian
Star Sign
Leo
Nationalities
American ,

Italian

Ethnicity
Caucasian
Complexion
White

Body Features & Measurements
Height

170 CM


5 Feet 7 Inches
Eye color
Dark Brown
Hair color
Dark Brown
Weight

58 KG


128 lbs

Figure Type
Rectangle
Body Type
Slim
Family Information
Father

Augusto Gregorini

Mother

Barbara Bach

Brother
Gianni Andrea Gregorini (younger; producer by profession; born in 1972)
Cousins
Lucy Walsh (stepcousin; daughter of Joe Walsh & Juanita Boyer)
Hayley Goldbach
Uncle
Joe Walsh (Eagles guitarist; married to Marjorie Bach)
Grandfather
Howard Goldbach (Maternal)
Grandmother
Marjorie Goldbach (Maternal; Marjorie Mary McKnight)
Aunt
Marjorie Bach (Maternal)
Stepfather
Ringo Starr (married Barbara Bach in 1981)
Stepsister
Lee Starkey (Makeup artist; Daughter of Ringo Starr and Maureen Starkey)
Stepbrothers
Zak Starkey (Drummer; Son of Ringo Starr and Maureen Starkey)
Jason Starkey (Drummer; Son of Ringo Starr and Maureen Starkey)

Education Qualifications
Education (Graduation)
Brown University (graduated with major in Semiotics & Theater Arts)
Education(School)
The Moses Brown School (Providence, Rhode Island)
Alma Mater

Brown University

Love, Romance, Marriage
Partners
Portia de Rossi (Actress/ Model; 2000-2004)
Morgan Wieland Marling (producer; January 2014-)
Career Information
Debut (Movies)
Tanner Hall(2009) (as Director/ writer)
See Jane Run (2001) (as Musician & actress)
Years Active
2001-
Social Networks, Web links
Facebook Profile
Francesca Gregorini Facebook Profile
Twitter Profile
Francesca Gregorini Twitter Profile
Official Website
Francesca Gregorini Official Website
Instagram Profile
Francesca Gregorini Instagram Profile
Contact
Contact (Email)

piscesrisingproductions@gmail.com

Web Contact
Web Contact
More Information
Friends
Amelia Fleetwood
Alice Bamford
Tatiana Von Furstenberg
Net worth

$1 Million

Instruments
Piano
guitar
Bass
Biography
Francesca Gregorini is an Italian American director, musician, and writer. She is known for winning the LA Femme Filmmaker Award for directing "The Truth About Emanuel Director" (2013).
Some of the popular projects she has directed are: "Killing Eve" (2019), "Tanner Hall"(2009), "Humans"(2016)
Childhood- Family
Francesca Gregorini was born Francesca McKnight Donatella Romana Gregorini di Savignano di Romagna in Lazio, Rome, Italy on 7th August 1968 to actress Barbara Bach(mother) & Italian count & businessman Augusto Gregorini(father). She was brought up in Rome (Italy), Los Angeles (United States) & English countryside (England).
She lived in England from age 11 to 18, she considers herself part British with a British sense of humor.
Mother- Barbara Bach
Francesca's mother Barbara Bach is an actress. She is a former band girl who has appeared in the James Bond movie The Spy Who Loved Me (1977).
Barbara Bach was born as Barbara Goldbach on August 28th, 1946 in Queens, New York City, the United States to Howard Irwin Goldbach (police officer; European Jewish) and Marjorie Mary McKnight (Irish; homemaker).
She was married to Count Augusto Gregorini from 1966 to 1978, she has two children with him. She later married singer/ musician Ringo Starr (The Beatles).
Francesca did not see her mother often in childhood, it is believed that Barbara's busy schedule and addiction to alcohol and drugs kept them distant, now the two are very close.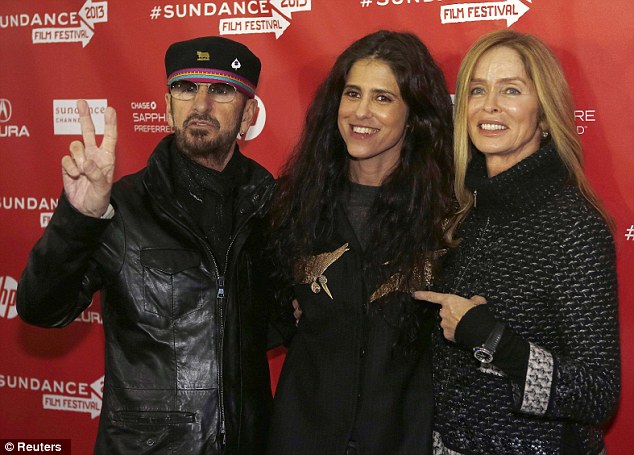 [Francesca Gregorini family: Barbara Bach(mother), Ringo Starr(stepfather)]
Father- Augusto Gregorini
Francesca's father Augusto Gregorini is an Italian count. He is from the Savignano sul Rubicone municipality town in the Forlì-Cesena Province of Emilia-Romagna, Italy.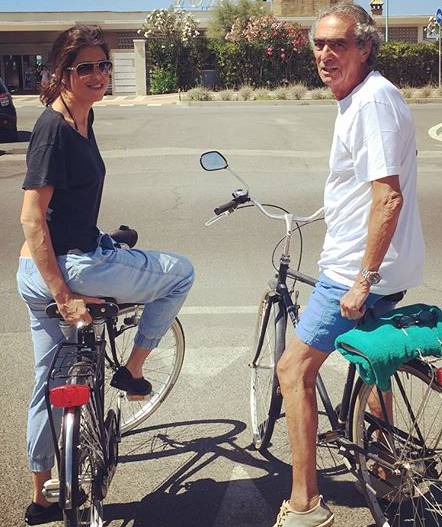 [Francesca Gregorini with Dad Augusto Gregorini]
Brother- Gianni Gregorini
Francesca's older brother Gianni Gregorini is the president of the production company "Pisces Rising Productions"
Through her stepfather, she has step-siblings in Jason Starkey(drummer), Zak Starkey(drummer), Lee Starkey(makeup artist)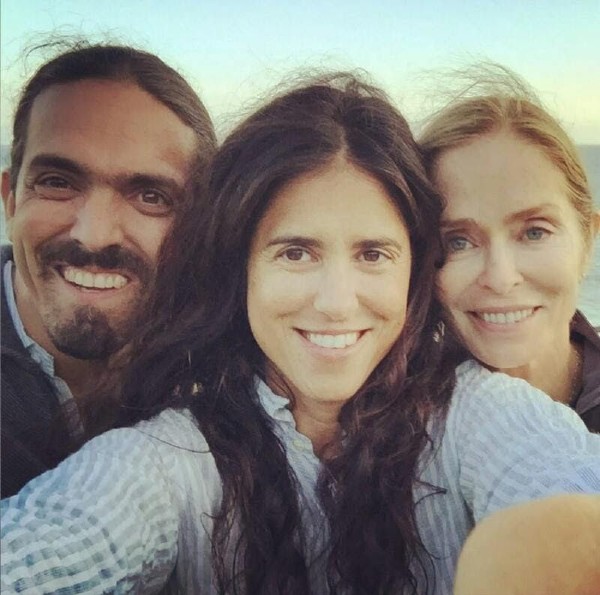 [Francesca Gregorini with Brother- Gianni Gregorini & Mother]
Education
School: She studied from 'TASIS England', a boarding school located in Thorpe, Surrey, outside of London, England.
Graduation: She graduated from Brown University with a major in Semiotics & Theater Arts.
Dating- Girlfriend
Francesca Gregorini & Morgan Marling
Francesca started dating producer Morgan Marling (actress Brit Marling's sister) in January 2014.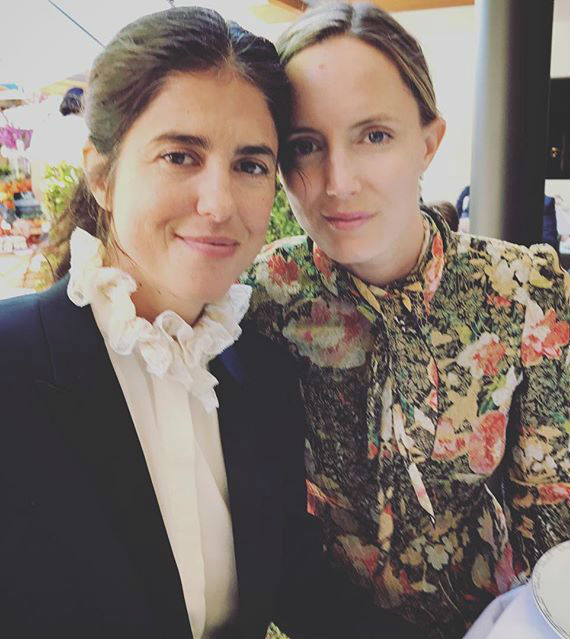 [Francesca Gregorini with girlfriend Morgan Marling]
Francesca Gregorini & Portia de Rossi
Francesca was living with her partner Actress & model Portia de Rossi for 4 years from 2000 to 2004, the couple was engaged, the couple separated in 2004 as Portia moved closer to TV host Ellen Degeneres. She is now friends with both Portia and Ellen.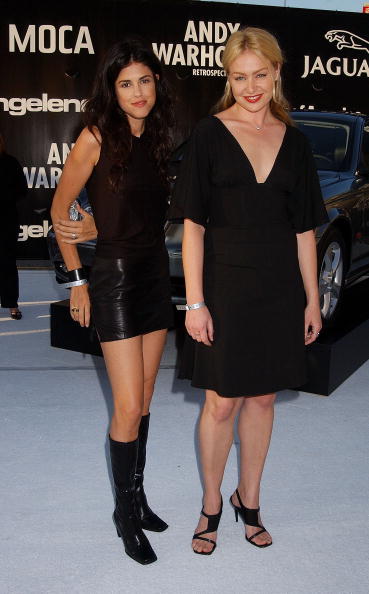 [Francesca Gregorini with Ex-girlfriend Portia de Rossi]
Interesting Facts
Ancestry: She is of Irish & Jewish ancestry from her mother's side. Her father is an Italian count.
Musical family: She comes from a musical family, her movies often have a very strong musical background.
Multilingual: She speaks both English and Italian fluently. (She grew up in Italy, England and the United States)
Instruments: She is a professional musician, she has produced music for movies, she plays Piano, Bass & Guitar.
Pisces Rising Productions: She has a production company named- 'Pisces Rising Productions', it is looked after by her brother Gianni Gregorini.
She has had fertility issues and can not have children, her movie 'Emanuel and the Truth about Fishes' is partly autobiographical.
She grew up in an alcoholic home.
In 2011 Francesca kissing Amber Heard was published online giving the hint that the couple might be romantic.
Vegetarian: She is a Vegetarian like her mother Barbara and stepfather Ringo Starr.
She is a countess.
Addiction to drugs: In her early 20s, she suffered addicted to drugs.
Godmother: she is the godmother of a girl named Antonia Steinberg
Career
Francesca started her career as a singer and writer. She has previously sold her scripts to HBO and Paramount pictures.
Motel Novella: She co-wrote the pilot episode of the HBO series "Motel Novella" with Joe Russo and Anthony Russo.
Her movies have appeared in Film festivals like- Sundance London, Ashland Independent Film Festival, LA Femme Film Festival, Provincetown International Film Festival, Bend Film Festival, Brooklyn Film Festival, MARFA Film Festival, Woodstock Film Festival among others.
Tanner Hill
Tanner Hall marked the directorial debut of Francesca. She co-wrote and co-directed the romantic drama with Tatiana von Fürstenberg.
The story seems to be inspired by Francesca's own life, it was about an all-girls boarding school where teen girls learn about the complexities of adolescent life.
It starred Rooney Mara(Fernanda), Georgia King(Victoria), Brie Larson(Kate), Amy Ferguson(Lucasta) in the lead roles.
The movie was featured at the Toronto International Film Festival(2009).
The Truth About Emanuel (2013)
[The Truth About Emanuel (2013)]
Francesca co-wrote the story of the thriller drama with Sarah Thorp and directed "The Truth About Emanuel" in 2013.
The story is about a troubled girl named Emanuel who takes an interest in her new neighbor who looks like her deceased mother. Emanuel offers to babysit the neighbor's newborn baby and with that accidentally enters the neighbor's problematic world.
The movie was premiered at the Sundance Film Festival(2013) in the drama category
It starred Kaya Scodelario in the lead role of Emanuel. Jessica Biel(Linda), Frances O'Connor(Janice), (Aneurin BarnardClaude), Sam Jaeger (Thomas) played the lead roles.
Music Career
Francesca contributed to two soundtracks from the movie See Jane Run (2001). It was her first musical project.
Sequel(2003)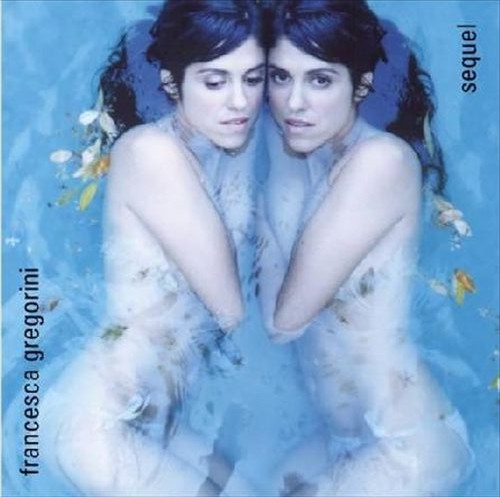 [Francesca Gregorini- Sequel]
Francesca Gregorini made a Rock/ pop album titled "Sequel" in 2003. The album had 11 songs:
Year
Song
Notes
2003
My Flight
Strange (Tale of Love)
Stupid One
Give My Life
Stand Still With Me
Oh My
Don't Need Anybody
My Salvation
Big Car You Drive
Error of My Ways
Sugar Sex
feat: Moby
Soundtrack
| Year | Song | Project | Notes |
| --- | --- | --- | --- |
| 2009 | Stupid One | Tanner Hall | Writer and performer |
Filmography
| Year | Movie/ series | Role | Notes |
| --- | --- | --- | --- |
| | The Hypnotist's Love Story | Director | TV Series |
| 2019 | Killing Eve | Director | TV Series; 2 episodes: "I Hope You Like Missionary!", "Smell Ya Later" |
| 2019 | Chambers | Director | TV Series; Episode: "2 for 1" |
| 2017 | Electric Dreams | Director | TV Series; Episode: "Human Is" |
| 2016 | Humans | Director | Season 2 Episodes 5-6 |
| 2013 | The Truth About Emanuel | Director/ producer/ Writer (story+screenplay) | Movie |
| 2009 | Tanner Hall | Director/ Writer/ producer/ Actress (Woman Licking Candy Apple)/ | Movie |
| 2001 | See Jane Run | Actress (Fangirl) | |
Awards
Year
Won?
Award
Project
Category
Notes
2020
Winner
Gracie Allen Awards
Entertainment Killing Eve (2018)
Outstanding Director
2013
Winner
LA Femme Filmmaker Award
The Truth About Emanuel (2013)
Best Feature Director
Shared with producer Rooney Mara
2013
Nomination
Sundance Film Festival
Grand Jury Prize- Dramatic
Controversies
The lawsuit against M Night Shyamalan: Francesca filed a lawsuit against director M Night Shyamalan for copying the storyline from her film "The Truth About Emanuel", She argues that his Apple TV series "Servant" has eerie similarities to her 2013 film
Quotes
I look better naked than I do in clothes (Mademoiselle magazine interview)
The best way to write is when you just don't know but happen to write.
I'm always happy when I hear laughter in the audience, it good to know people are experiencing the movie.
I feel good that now I'm a writer and director on my own.
Music is a very important aspect of the movie experience.
News & Updates
September 2001: An article was published on Francesca in Mademoiselle magazine in 2001 September, the article was titled "Behind every great woman...", it was written by Miranda Purves
References