Biography
Ashleigh Murray is an American actress & singer born on 18th January 1988 in Kansas City, Missouri.
She is popular for her role as Josie McCoy in Teen Mystery drama Riverdale. Ashleigh starred in the lead role in the netflix TV movie 'Deidra & Laney Rob a Train' as Deidra
Some of the projects she has appeared in are- Finding Harmony(2007)(short movie), Welcome to New York (2012)(Short movie), The Following, Grind(2014), Younger(2016), Deidra & Laney Rob a Train(2017), Riverdale, Valley Girl.
She has appeared as herself in TV shows such as GeekRockTV, Last Call with Carson Daly.
Ashleigh Murray Interesting Facts
Ashleigh had learned jazz, hip-hop, piano in California while living with her aunt
She appeared in the lead role of 'Child of the Movement' an off-Broadway drama based on story of Claudette Colvin.
Before Riverdale she was in difficult position despite working 2/3 jobs, she was robbed by her employee and she had just $186 in her account, she would sell her belongings to survive.
She is the first African-American to play a character in 'Josie and the Pussycats'
Her Hair secrets: Diet, Water, Jamaican Caster Oil.
Her favorite dessert: Vanilla Ice cream.
Her TV series Riverdale was selected for the Sundance Film festival 2017.
She advocates gun control.
She donated to help victims of earthquake in Mexico.
Opinion On going topless on screen: 'That is just for myself and whoever goes to bed with me'
She has a brother and sister.
She likes Cantaloupe juice.
She is a vegan by choice.
She loves pets and has couple of puppies.
She appeared in a complex interview with her white boyfriend.
She is married and has a husband.
Ashleigh Murray Quotes
Riverdale audition was going to be my last, I would have given up after that.
I have unrelenting faith in myself.
I'm good at lot of stuff, but acting is the thing I'm meant to do.
She read Archie comics as a kid, she will be appearing in the big screen version of the comics.
When you look a little different, people think it's okay to talk to you a little different
Why does all Starbucks taste like the cup it's in
It's really amazing when you can have healthy, productive conversations about life, race, etc
Technology makes it harder to backpedal. But things change, people change (About opinions changing with time)
we're not all the same
Ashleigh Murray: Photos, Pictures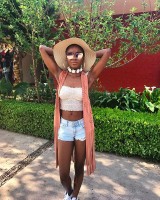 Ashleigh Murray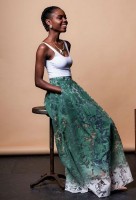 Ashleigh Murray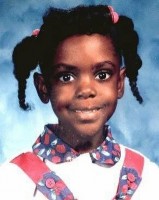 Ashleigh Murray childhood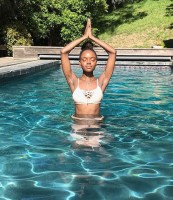 Ashleigh Murray in the swimming pool