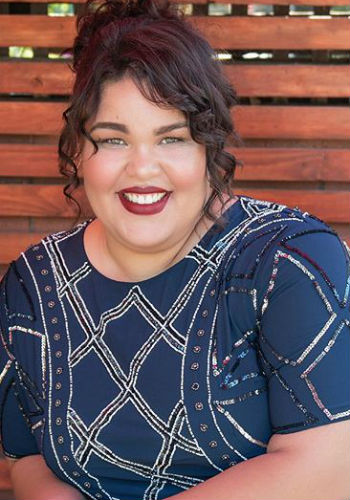 Britney Young
Date Of Birth
June 2, 1988
Age
35 years 3 months 23 days
Day of Birth
Thursday
Place Of Birth
Tokyo, Japan
Zodiac Sign
Gemini
Professions
Singer ,

Production Executive

, Actress
Personal Information
Religion
Christianity
Languages
Japanese , English
Nationality
American
Ethnicity
Multiracial
Complexion
Fair

Body Features & Measurements
Height

175 CM


5 Feet 9 Inches
Eye color
Black
Hair color
Black
Weight

114 KG


251 lbs

Figure Type
Oval
Body Type
Large
Family Information
Mother

Fred Young

Brother
Dom Young (younger)
Sister
Nicole Young (younger)
Nephew
Kai James Romero
Aunt
Deneen Bozeman (Maternal)

Education Qualifications
Education (Graduation)
Bachelor of Arts (USC School of Cinematic Arts)
Education(School)
American public school
Alma Mater

University of Southern California

Career Information
Debut (Movies)
Savages (2012)
Susan 313 (2012) (TV movie)
Years Active
2012-
Debut (TV)
The Mentalist
Favorites, Hobbies, Likes/ Dislikes
Hobbies
swimming
Reading
Dancing
Favorite Actress
Raven Symone
Favorite Sports Teams
New York Giants
Los Angeles Lakers
Favorite Artists
Beyonce
The Rock
Social Networks, Web links
Twitter Profile
Britney Young Twitter Profile
Instagram Profile
Britney Young Instagram Profile
Reddit Profile
Britney Young Reddit Profile
More Information
Friends
Haley Kristine
Marquel
Inspirations
Melissa McCarthy
Ashley Graham
Rebel Wilson
Hunter McGrady
Leslie Jones
Celebrity Crush
Zac Efron
Trainers
Shauna Duggins (stunts coordinator)
Chavo Guerrero Jr.
Biography
Britney Young is an American movie & TV actress. She is popular as Carmen Wade in the comedy drama series "GLOW"- a female pro-wrestling drama based on the 1990s show.
She has appeared as- Nicky Warner in Crazy Ex-Girlfriend (2016-2018), Little Debbie in Those Who Can't (2016).
Recently she has appeared in- "Ryan Hansen Solves Crimes on Television" as Mia, in "Adam Ruins Everything" as a Olympic Game Watcher.
Childhood - Family
Britney Marie Young [5] was born on June 2nd, 1988 in Tokyo, Japan to an American couple, a white mother named Fred Young and an African American father. She lived there with her parents till she was 9 years old. The family moved to Eagle River, Alaska afterwards. She was brought up in Eagle River, Alaska; in a place between the Joint Base Elmendorf-Richardson & Chugach State Park in the Chugach Mountain.
Mixed ancestry: she & family attracted lot of attention in her hometown. Her father is a 6 feet 4 inches large black man, while mother a 5 foot blonde haired white woman. She recollects the old times in her glamour interview- "If I wasn't being bullied about my weight, I'd get heckled about being biracial."
She has a sister named Nicole Young and a brother in Dom Young, both the siblings are younger to Britney Young.
[ Britney Young's siblings- brother and sister ]
Her father is a former basketball player, he played for the Mountain View Tigers.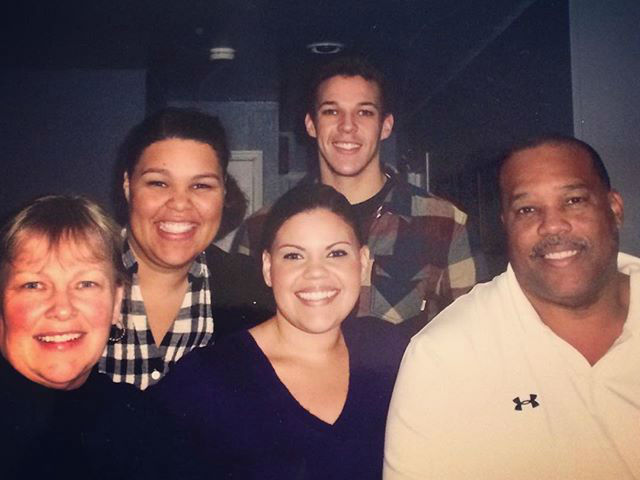 [Britney Young family: Brother Dom, Sister Nicole, Mother Fred and father ]
Education
She studied in Japan until the age of 9. When her parents returned to the United States she joined a local school at Eagle River, Alaska. She initially faced bad bullying at middle school. Of the bad times she had in middle school, Britney says- "There are two years of my life where I wholeheartedly felt like I was unworthy & not enough. I call these two years hell, but to others they are called middle school".
However she managed to win hearts of her peers over the years, she even became friends of her former bullies through her confidence and determination [5]. She became a class president, she was nominated the homecoming princess for 3 years and was also nominated the most spirited in the school. She was into volleyball & cheerleading at her high school. "I had a great time in high school" says Britney with a smile on her face. [3]
Gonzaga University: she attended 'Gonzaga University' in Washington for 2 years before transferring to University of Southern California. [3]
Bachelor of Arts: She graduated from the 'USC School of Cinematic Arts' located in in Los Angeles, a private school affiliated to University of Southern California which offers programs in film production, screenwriting, animation & digital arts, cinema & media studies
Interesting Facts
Childhood dream: While growing up she wanted a career in entertainment, as an actor, dancer and a singer. She was inspired by 'Raven Symone' of Disney channel who is a 'triple threat' with acting, singing and dancing (the whole package).
Ancestry: She is tiny part Cherokee, her great-great-great... grandmother(paternal) was a Cherokee. Other than that she is a mix of African and Caucasian genes.
Student Loan & production secretary job: She previously worked as a Production Secretary for movie production companies, she has worked in "SpongeBob SquarePants 3D". She took the job as a way to repay her student loans. She had about $60k in student loan debts when she left the college. She wants to have her own production house in the future.
A Bookworm: She is a bookworm, she considers library her natural habitat, she reads about 30-40 books an year. That is about half to one full book a week. Impressive for an actress who has to worry about shooting, auditioning, socializing all the time.
Hobbies: apart from reading, she also likes dancing and swimming. [2]
Disney princess at heart: She wants to buy the Disney world princess castle.
Animal Lover: She loves pets, has two puppies named Soba & Yoshi.
Has a namsake porn actress: There is a porn actress with the same full name - 'Britney Young'. "Yes, I am very aware of the other Britney Young who currently is blowing up on Google, and good for her I wish her the best and all the success in her line of work" said Britney regarding that. [2]
Hafrican: She identifies herself as a - Hafrican, a Half Caucasian & a half African American mix.
Gun Control advocate: After seeing the excessive Gun violence in the United State, she supports and promotes the cause of Gun Control in the United States.
Favorite Wrestler: Kia Stevens is her favorite wrestler.
Sports fan: She is a fan of the American football team New York Giants and the basketball team Los Angeles Lakers. [2]
She feels she is not great when it comes to talking about herself, she blames it for her failure on Dating apps. [2]
Weight issues: She was initially cast in the fat stereotypical roles, those roles which had no storyline except comic relief. Her role in GLOW had story to it, it was a real person, Britney likes that industry is changing, that there are good roles of women like her to play real role. She liked Melissa McCarthy in the movie "Spy". "I want to star in a romantic comedy where it has nothing to do with weight, or losing weight to find love. It just happens that Zac Efron and I fall in love" says Britney on the issue surrounding large women, love and weight in Hollywood [3]
She is chirpy: She confesses to talking a lot. She is an effective speaker though, talks fast and to the point, but in detail [4]
Career
When Britney got interested in acting, she asked her actor friends for advice, her friend Marquel gave her a role in the web series, it helped Britney get a manager and from there to book auditions.
Glow
Audition: Britney was asked to attend the audition without makeup, in the casual dress. That excited Britney, she felt comfortable with the project. After attending her first audition for GLOW, she felt she hadn't done her best, and was doubtful of a callback, in fact she had called her talent agent in the afternoon to apologize for not giving her best, but to her surprise she got the callback in the evening and was asked to perform in front of the show's creators and producers, she gave a very satisfying second audition and fulfilled the expectations of the casting directors (Jen Euston was one) in the next auditions. "I walked out of that audition and knew it was mine" said Britney confident of her performance.
Preparation: She wasn't particularly fond of Wrestling before signing up for the role in GLOW, however, because of her dedication for the role she watched all the episodes from the 1990s show to learn about the series as well as to prepare for her role as Carmen Wade (called with the name "Machu Picchu" ). she went down the "youtube rabbit hole" and explored everything there was to know about the series. She gradually learned wrestling and has grown fond of the sport over the years.
Britney and the team (Alison Brie, Betty Gilpin, Britt Baron, Sydelle Noel, Kate Nash, Gayle Rankin..) were trained in the sport of wrestling for four months prior to the actual shooting of the series. It was tiring and taxing at first, as the shooting started they started appreciating the value of pre-shoot training.
Dedication: Even before her role was confirmed she was asked for a stunt audition, that didn't give her the insurance cover, Britney still went ahead, she wanted to leave an impression regardless of whether the role was her's or not. She asked the stunt coordinator Shauna Duggins to jump into her arms (which Shauna did) and caught her comfortably. Later the wrestling coordinator Chavo Guerrero asked her to lift him, she did that too with ease, Britney thinks that sealed the deal. [2]
Accident: she had a bruise while shooting the skating scene for an episode of GLOW.
Filmography
Movies List
| Year | Movie | Character | Comment |
| --- | --- | --- | --- |
| 2018 | Seven Stages to Achieve Eternal Bliss By Passing Through the Gateway Chosen By the Holy Storsh | Cultist | |
| 2015 | Discount Fitness | Donna | TV Movie; based on the series |
TV Series List
| Year | Series | Character | Comment |
| --- | --- | --- | --- |
| 2017-2019 | GLOW | Carmen Wade | Main role; 30 episodes |
| 2019 | Ryan Hansen Solves Crimes on Televisionv | Mia | "For Your Inconsideration" (Season 2 Episode 6) |
| 2019 | Adam Ruins Everything | Olympic Game Watcher | "Adam Ruins Games" (Season 3 Episode 3) |
| 2016-2018 | Crazy Ex-Girlfriend | Nicky Warner | "I'm Back at Camp with Josh!" (Season 1 Episode 10); "I Want to Be Here", "I Will Help You" (Season 4 Episode 1,7) |
| 2018 | The Librarians | Aurora | "And Some Dude Named Jeff" (Season 4 Episode 10) |
| 2016 | Those Who Can't | Little Debbie | 7 episodes |
| 2016 | Better Things | Merryl | "Period" (Season 1 Episode 2) |
| 2015 | Discount Fitness | Donna | "Goal Met" (Season 1 Episode 2) |
| 2015 | Raymond & Lane | Undercover Cop | "A Great Misfortune" (Season 2 Episode 1) |
| 2013 | Ana Mead | Laniesha Ware | |
| 2013 | Stand Up Girls | | |
Short movies List
| Year | short movie | Character | Comment |
| --- | --- | --- | --- |
| 2019 | Sign of the Times | T | also the producer |
Soundtracks
| Year | Song | Movie/ Series | Comment |
| --- | --- | --- | --- |
| 2018 | "What's Your Story?" | Crazy Ex-Girlfriend | Episode: "I Want to Be Here" (Season 4 Episode 1) |
| 2018 | "A Wonderful Guy" | Crazy Ex-Girlfriend | Episode: "I Want to Be Here" (Season 4 Episode 1) |
Music videos
| Year | Song | Artist | Comment |
| --- | --- | --- | --- |
| 2017 | Swish Swish | Katy Perry | feat Nicki Minaj |
Quotes
Whatever opportunities come my way, I'll gladly jump on them.
Any audition where I don't have to wear makeup and gym clothes, I'm in.
I was scared of crushing my co-stars [on the show GLOW]
I'm grateful for every role I have played.
My weight is not what defines me, it's not who I am.
If I can be a little beacon (of light) in the world to somebody else, I'm totally up for it
we don't really encourage supportive environments, we need to help each other grow while nurturing our own goals
My mom asking me what book I'm reading is her equivalent of asking if I'm dating anyone.
I want to show that every fat story is not a weight loss story, and that every black story is not a slavery story. [5]
Sources